It's a common belief that Italian food is synonymous with indulgence, a pleasure reserved for special occasions. But the question remains: Is Italian food healthy?
Traditional Italian cuisine offers various health benefits. At its core, it's a celebration of pure, simple, high-quality ingredients that provide a wealth of nutritional value. The secret to this lies in Italian food's diversity and regional variety. It encapsulates many healthy options beyond pizza and lasagna.
Italy's varied landscapes contribute to a diverse gastronomic heritage, from the sun-soaked coastlines of the Mediterranean to the mountainous regions of the north. While Mediterranean diets are rich in fruits, vegetables, whole grains, and olive oil, which have heart-health benefits, the northern regions champion lean meats, fish, and dairy that are all fundamental components of a balanced diet.
Taking us on this culinary journey is Dolceterra, which is a treasure trove of healthy Italian food. They are a testament to the authentic and health-conscious aspects of Italian cuisine that often goes unnoticed, from heart-healthy olive oils to nutrient-packed pasta and you can check them via this link: https://www.dolceterra.com/.
Let's delve into some of the significant health benefits of Italian cuisine!
High in Nutrient-Rich Fruits and Vegetables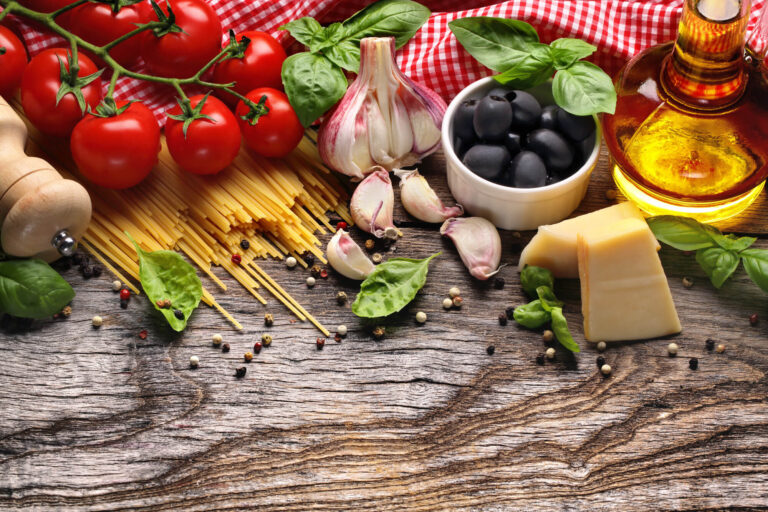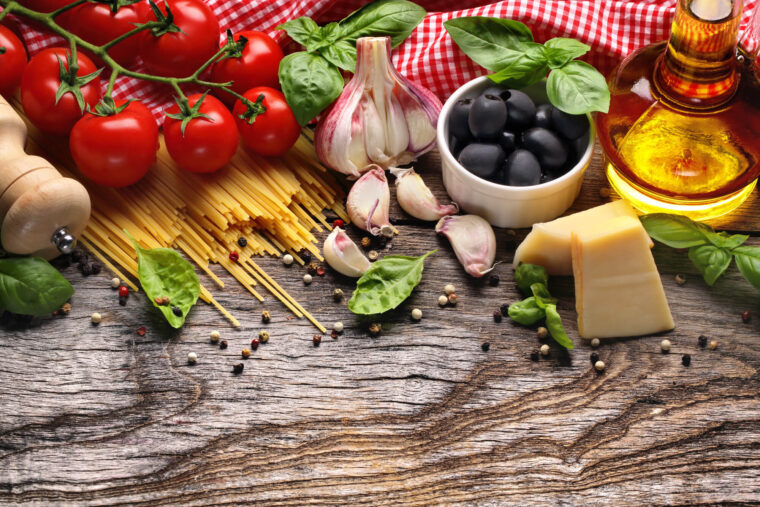 Traditional Italian cuisine features a colorful array of fruits and vegetables. A staple in most Italian dishes, they offer a variety of vitamins, minerals, and antioxidants essential for good health. For example, the tomatoes in a classic marinara sauce are rich in lycopene, a potent antioxidant known for its heart health and anti-cancer benefits.
A Source of Lean Protein
Italian cuisine, contrary to belief, isn't all about carbohydrates. It offers many high-quality protein options for maintaining muscle health, supporting a robust immune system and providing energy.
In the mountainous regions of Northern Italy, they use lean cuts of meat such as chicken and turkey, providing a low-fat, high-quality protein source. They prepare these meats, grilled or roasted with herbs and olive oil to maintain their nutritional profile and keep extra calories at bay.
Seafood also plays a vital role in protein supply, particularly in coastal regions where fish like cod, sardines, and anchovies are integral to the local cuisine. Fish is an excellent source of lean protein and provides Omega-3 fatty acids, which are beneficial for both heart health and brain function.
Rich in Healthy Fats
Much of Italian cuisine uses olive oil. It's a mainstay of the Mediterranean diet and a source of monounsaturated fats, which help reduce levels of harmful cholesterol and provide a concentrated energy source
One of the primary healthy fats in olive oil is oleic acid. It's a monounsaturated fat linked to reduced inflammation and improved heart health. Regular intake of olive oil, as a part of a balanced diet, may help decrease 'bad' LDL cholesterol and increase 'good' HDL cholesterol levels.
High in Whole Grains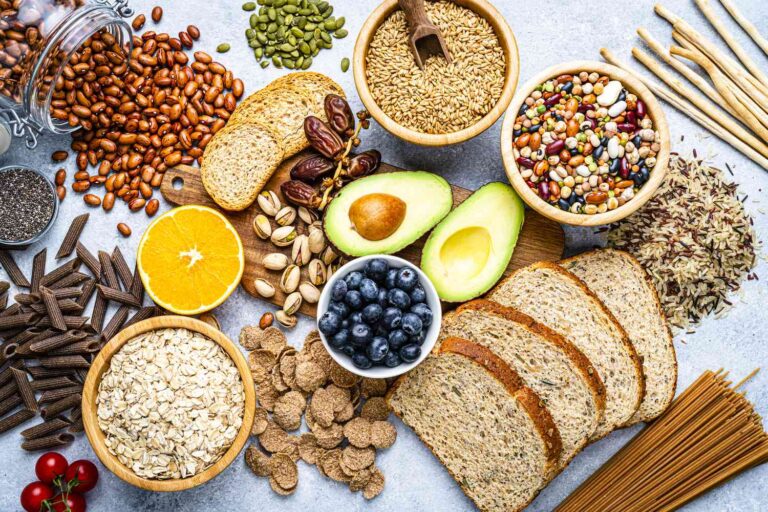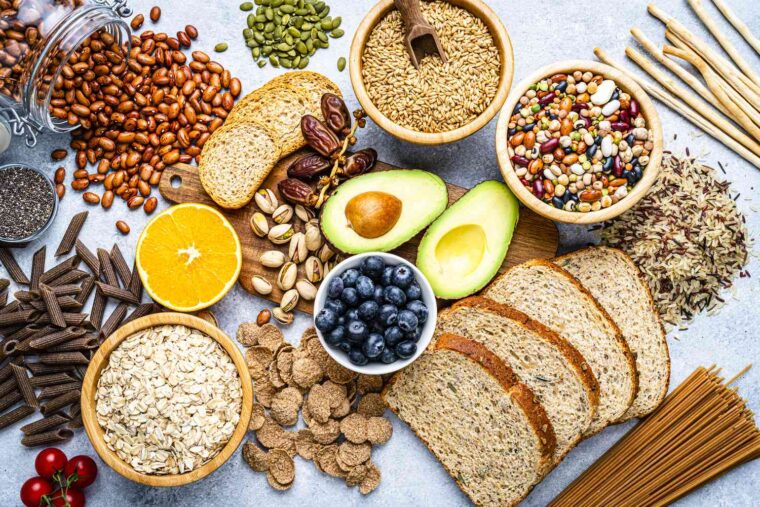 Healthy Italian food is known for its use of whole grains, from the polenta and risotto dishes in the north to the more ubiquitous use of pasta throughout the country. You will gain many nutritional benefits by opting for whole grain versions of these staples. Whole grains are packed with fiber essential for maintaining a healthy digestive system. They are a good source of B vitamins and minerals such as iron and magnesium.
Moderate Portions and Mindful Eating
Another overlooked aspect of healthy Italian food is the importance of portion control and mindful eating. The Italian dining experience is about more than nourishment. It's about savoring the flavors, enjoying the meal and the company. Mindful eating is savoring each bite. Focusing on smaller portions can help prevent overeating and promote a healthier relationship with food.
Now, let's look at how we can bring the healthy essence of Italian cuisine to your kitchen. Offering a hand-picked selection of genuine Italian food products, we introduce youto a world where health and flavor coexist. From the nutrient-rich farro grain, the cornerstone of many hearty Tuscan soups, to the cold-pressed olive oils that encapsulate the essence of the Mediterranean, each product embodies the spirit of healthy Italian eating.
Incorporating these staples into your daily diet is simpler than you might imagine. Here's a recipe for a wholesome farro soup:
Ingredients:
1 cup Dolceterra Farro
2 tablespoons Dolceterra Olive Oil
1 onion, diced
2 carrots, diced
2 stalks celery, diced
4 cups vegetable stock
Salt and pepper to taste
Fresh herbs for garnish
Procedure:
Rinse the farro under cold water until the water runs clear.
In a large pot, heat the olive oil over medium heat. Add the onion, celery, and carrots, cooking until softened.
Add the farro to the pot, stirring to coat in the oil and vegetables.
Add the vegetable stock, bring to a boil, then reduce to a simmer. Cook until the farro is tender, around 30 minutes.
Season with salt and pepper to taste. Serve hot, garnished with fresh herbs.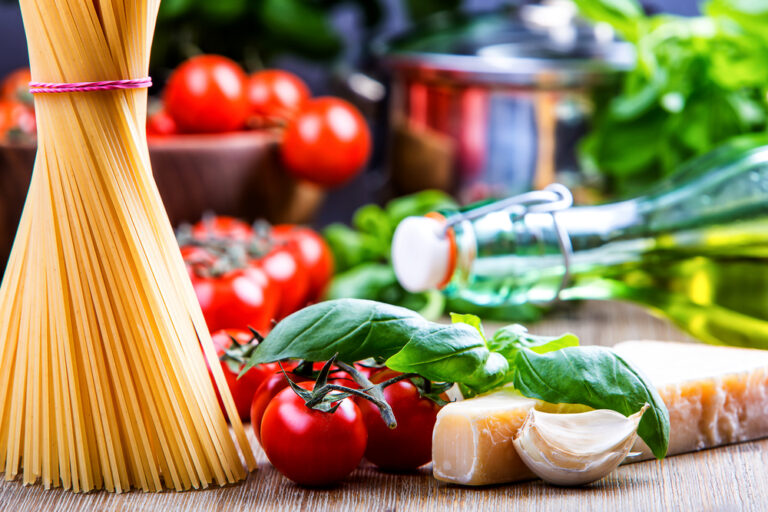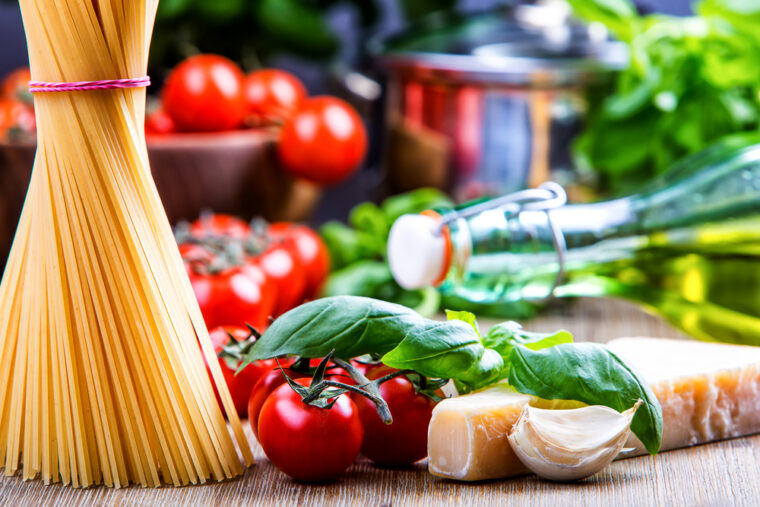 Final Thoughts
As our journey through the world of healthy Italian food comes to a close, we must reflect on what we've learned. The allure of Italian food goes beyond the rich flavors and comforting textures; it's a celebration of quality ingredients that nourish our bodies and souls. From antioxidant-rich fruits and vegetables to lean proteins, and from heart-healthy fats found in olive oil to the complex carbohydrates in whole grains, healthy Italian food delivers a powerful nutritional punch!
Moreover, the Italian way of eating, emphasising portion control and mindful eating, is a lesson for us all. It teaches us to savour each bite, delight in the flavors, and appreciate the nourishment we gain from our meals. It's a holistic approach to eating, where the focus isn't only on what we eat and how we eat.
In experiencing healthy Italian food, we invite you to embark on your culinary journey through Italy. A journey where every mouthful counts, where we enjoy and celebrate. As you navigate the plentiful options of Dolcettera's authentic offerings, remember that you aren't only bringing home a taste of Italy but a slice of its healthy living philosophy.
So the next time you wonder, "Is Italian food healthy?" remember our culinary journey. Think about the nutrient-rich ingredients, diversity of the cuisine, and mindful eating philosophy. Then, with a confident smile say, "Absolutely. Buon appetito!