If you have yet to try lambs, you must be looking for a satisfying answer to your question, "What does lamb taste like"? Many people ask the question since we do not eat lambs as commonly as we eat beef or chicken. Lamb is a flavorful, healthy, and lean source of proteins. The best part is that it is pretty easy to cook.
But if we talk about its taste, it is quite different from a cow. It has gamey or more pastoral taste making it unsavory for some people. But the good news is that you can easily control or even alter the taste and flavor of lamb. Answering your question, what does lamb taste like? We have composed this guide to discuss everything about lamb meat.
What Does Lamb Taste Like?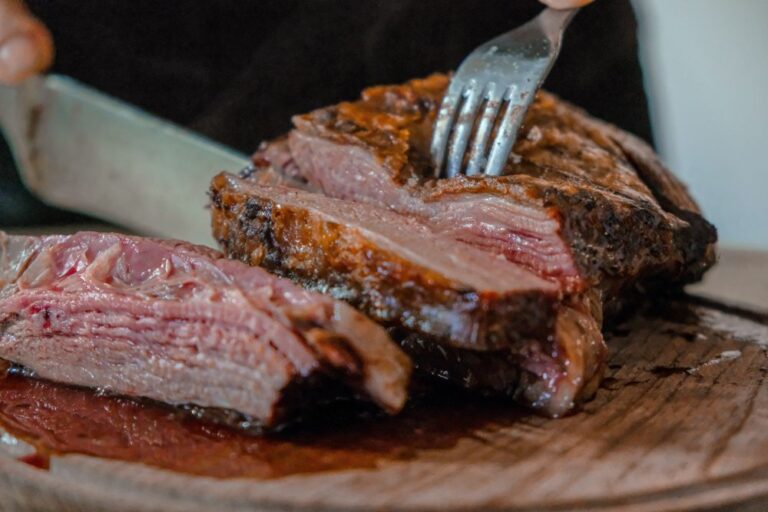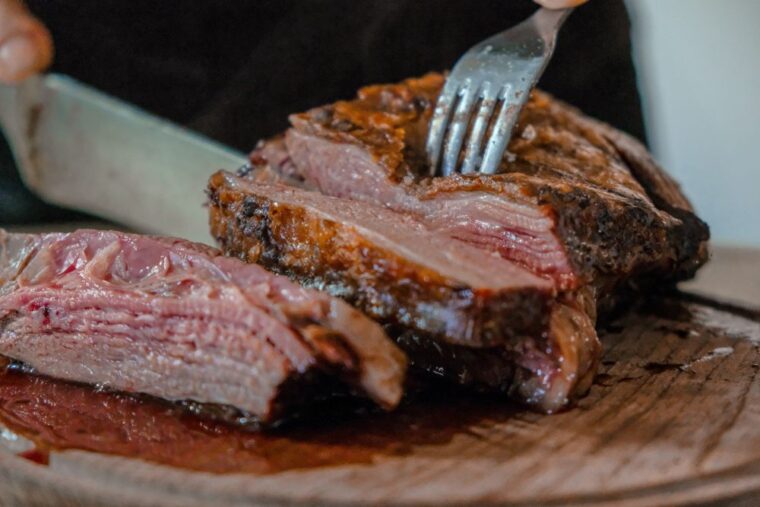 Lamb is an unconventional meat type that we generally do not cook at home. The lamb has a gamey flavor, and if we say it more specifically, it has a grassy or pastoral smell. This distinctive smell and flavor make the lamb pretty different from other meats. This taste and flavor in the lamb meat come from the branched-chain fatty acids. Beef lacks these fatty acids, and that is why it feels less earthy and gamey than lamb.
The lamb tastes like a grass-fed cow, but it has a stronger flavor and essence. Some lamb breeds have more branched-chain fatty acids than the others. Lamb taste also largely depends on the feed on which they are raised. Lambs that are raised on natural grass have a higher concentration of branched-chain fatty acids.
The lambs imported from New Zealand and Australia have a stronger gamey taste since natural grass is the major diet they take throughout their lives. Unlike imported lamb, local lamb has a milder taste. It is because lambs in the USA are mainly grain-finished. The grain-finished lamb has lower BCFAs concentration, and therefore they have a sweet milder taste.
What is Lamb?
Lamb is the meat of sheep that is less than one year old. Since it is the meat of a young sheep, it is tender and not as firm as cow meat. It is soft, tender meat, but it is chewy and stronger compared to chicken. Lamb is a rich source of proteins and also provides you with Iron, Vitamin B, Selenium, and many valuable nutrients.
What Lamb Cuts Have Less Gamey Taste?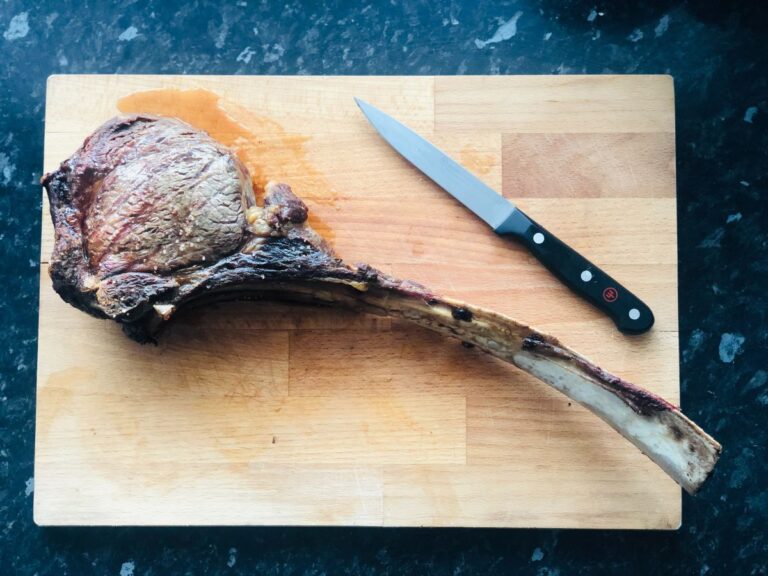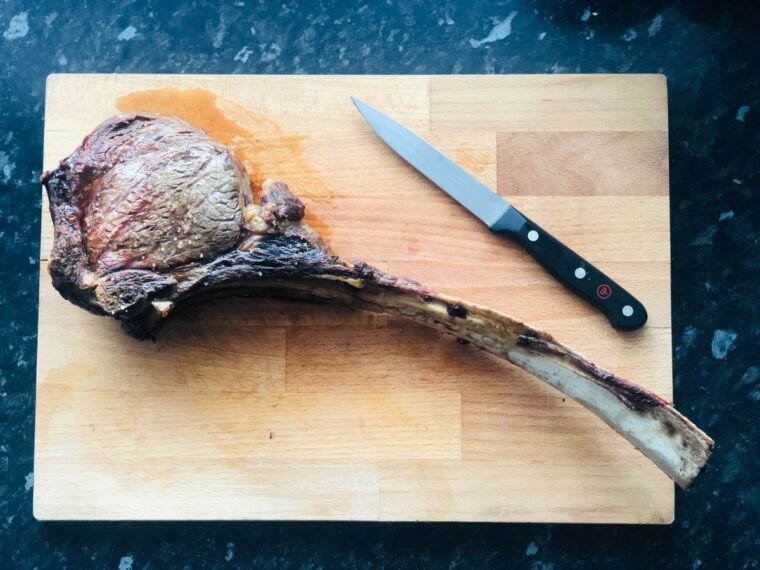 The first method through which we can avoid the gamey taste of lambs is to choose a perfect cut. Some lamb cuts have a milder and less earthy taste than the others. If you cannot tolerate the lambs' gamey taste or pastoral essence, you should only have these cuts having a milder taste. Since the lamb has got its distinctive taste from the fatty acids present in ist fats, the cuts with higher fat content will have a more pastoral smell and gamey flavor.
To avoid the lamb's gamey flavor, you should prefer the cuts with little or no fat. The cuts from shoulder, shank, and leg have higher fat content, and there they taste more earthy than other cuts. Racks, Lion chops, and ribs cuts have a mild taste as these cuts have no or minimum fat content.
Leg of the lamb is one of the chewiest and delicious parts, but since it has a strong gamey flavor, most people avoid it. But the best part is you can control it by removing the excessive fat. It is advised to buy a butterflied leg. Butterflied leg cut is a boneless untied cut, and you can easily remove the fat from this cut.
Lamb Cooking Hacks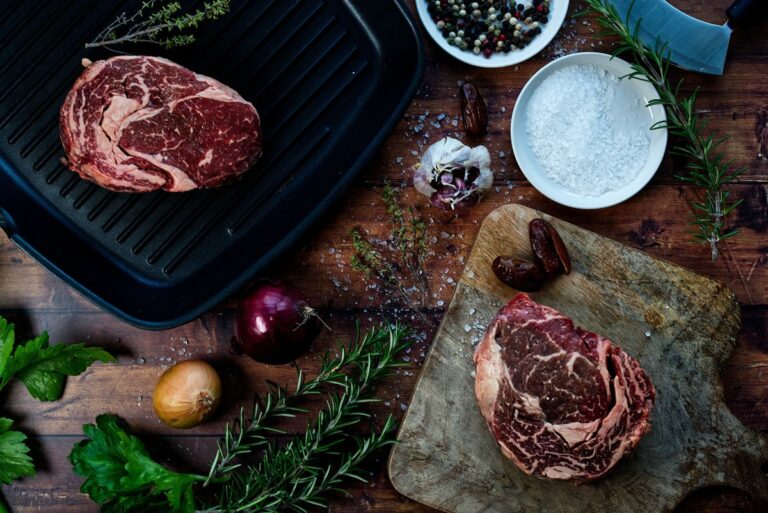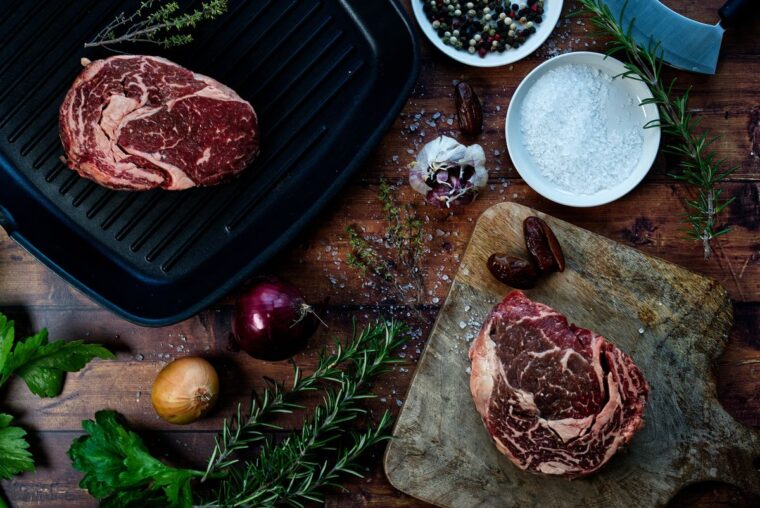 Lamb is less tough than a cow, and therefore it is pretty easy to cook. However, there are some cooking hacks that we can use to avoid its gamey flavor and make it taste even better.
Spices
Spices are one of the best ways to avoid the lamb's distinctive taste. We can make the lambs' flavor unnoticeable by adding highly aromatic herbs to the lambs. Lamb doesn't taste well with all spices, and here we have shared a few that we found best with lamb. Black and white pepper are the two best spices we can use to marinate the lambs.
Since lamb is soft and tender, we should avoid tough acidic marination as we do with beef. For best results, marinate the lambs with salt and pepper just half an hour before cooking. Avoid adding vinegar and acidic marinades since they can break fibers and make them hard to eat.
The other spices you can use with lamb are cumin, chopped garlic, rosemary, curry powder, oregano, and mint. If you don't like food overstuffed with spices, you can opt for a mild spice blend called Baharat. This spice blend contains Cumin, Cloves, Nutmeg, black peppercorns as major elements. It has a strong essence but a mild taste.
Cooking Temperature
The Best cooking temperature for a chopped lamb is around 160 ° F, and for chops and steaks, you should keep the temperature around 165-170 ° F. Also, if lamb is refrigerated, bring it to room temperature before you cook. It will help you quickly get the desired internal cooking temperature and result in perfectly cooked meat.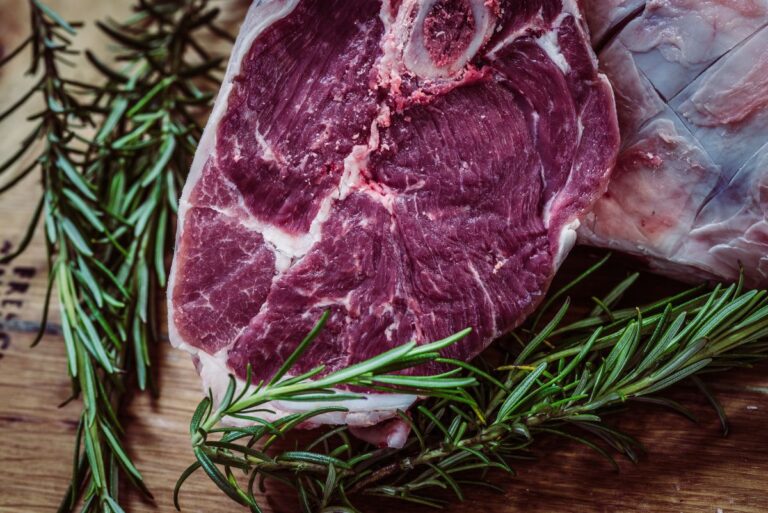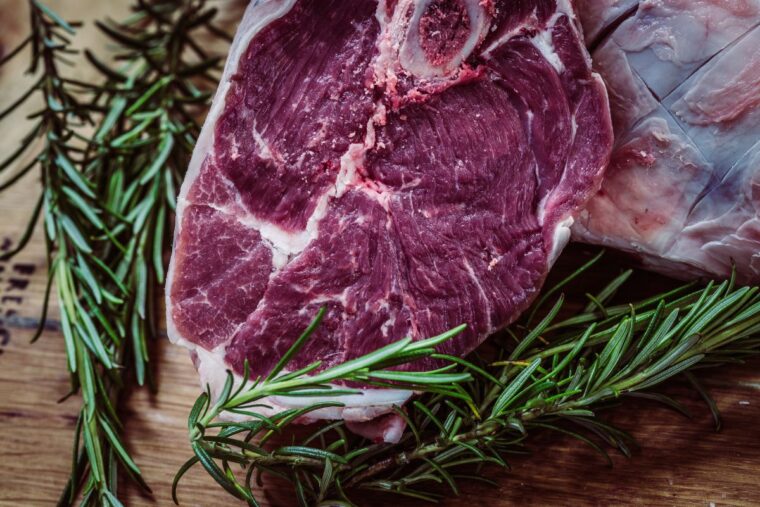 FAQs
What does lamb taste similar to?
Lamb tastes similar to a grass-fed cow, but it has a more gamey and earthy flavor because of the branched-chain fatty acids present in it.
Why Is Lamb So Expensive?
Lamb is so expensive since lamb is raised on a healthy feed like natural grass or grains and produces less meat per animal. Also, some lamb cuts like loin chops, shanks, and ribs have a mild gamey taste, and therefore these lamb cuts are pretty expensive than legs and shoulder cuts.
Is Lamb Healthier Than Beef?
Lamb is healthier than beef in many ways. Lamb is a rich source of Omega-3 fatty acids, proteins, and iron. Also, it contains healthy fats, which enhance its nutritional value as compared to beef.
Wrapping Up
I'm hopeful that this guide will help you understand: What Does Lamb Taste Like? Lamb has a distinctive gamey taste, but you should not avoid it merely for this reason. Lamb has an incredible nutritional value, and we can easily avoid or control its flavor through various cooking methods.