There are so many wonderful ways to enjoy the outdoors, and friends, food, and fun is the best combination. A barbecue party can be one of the most exciting parts of summer; you can enjoy your favorite ribeye steaks and chill out with your friends or family at the same time. However, barbecue parties can get a little bit boring and even strenuous if the host isn't prepared in advance, but then again, the mistakes you make can teach you how to throw better parties. There is a lot of experience required to throw a great barbecue party without ruining the experience for yourself because beginner party hosts are usually constantly stressed about the way their party is going.
Fortunately for you, you won't have to make any mistakes to learn how you can throw an amazing barbecue party. We're going to find out how you can add a unique twist to your party and make sure that the guests leave happy. By the end of this article, your head will be bursting with ideas and you'll be ready to throw a party that people are going to remember for a long time. So let's get into it and take a look at how you can add a few touches so that your party turns out to be an awesome one.
1. Utilize Decorations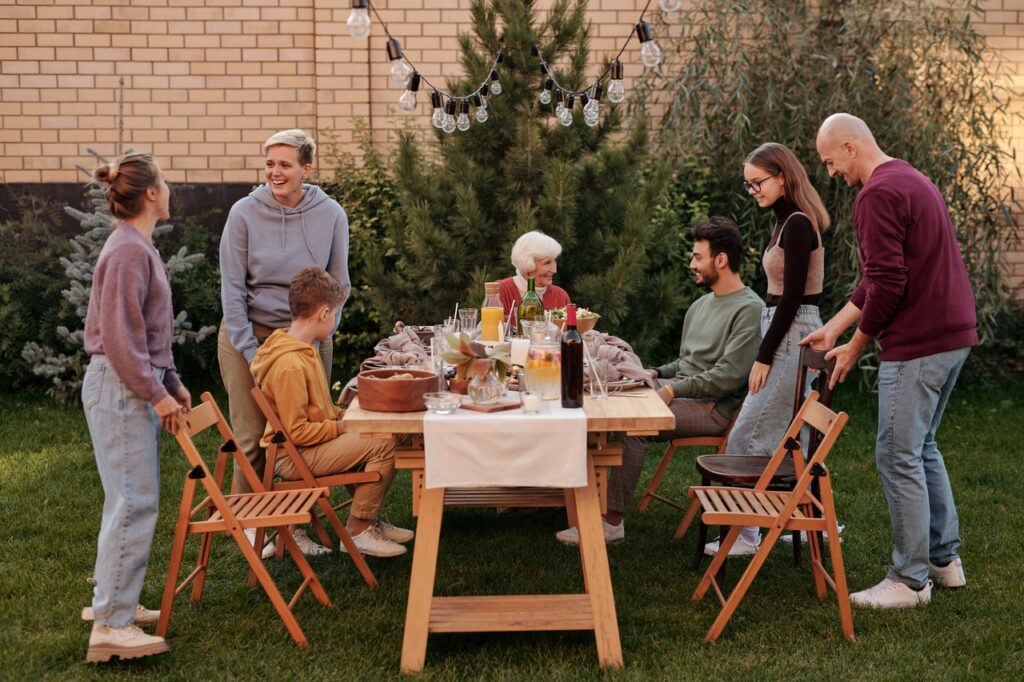 A plain old barbecue party will not be very exciting for your guests who will have possibly been to hundreds of them before. You need to spice it up with something that makes your party stand out from the others. The simplest way to do that would be to utilize decorations that are easy to hang and cheap to buy. Buying a couple of lamps or fairy lights will be very economical and will give your backyard a more cozy and homey feel. If you've ever taken a closer look at some restaurants then you've probably noticed that most of these dining spots create a great ambiance by utilizing the proper lights. You can also put out some banners or ornaments, especially if there are any special occasions you would like to celebrate with your guests.
2. Be Prepared
One of the most common mistakes barbecue party hosts make is under-preparing for the upcoming event. Most people underestimate the importance of proper preparation and this leads to a lot of unwanted stress and rush on the day of the party. The best way to avoid such stressful situations is to be ready beforehand. There are multiple things in a barbecue party that can be prepared before the actual date. It's best if you pick a delicious recipe in advance, you can find some easy-to-prepare recipes here and treat your guests to the most delicious meal of their lives. You can prepare the desserts, the drinks, the steaks, the grill, and even the entertainment options prepared in advance so that there's no rush on the day of the party.
3. Light a Fire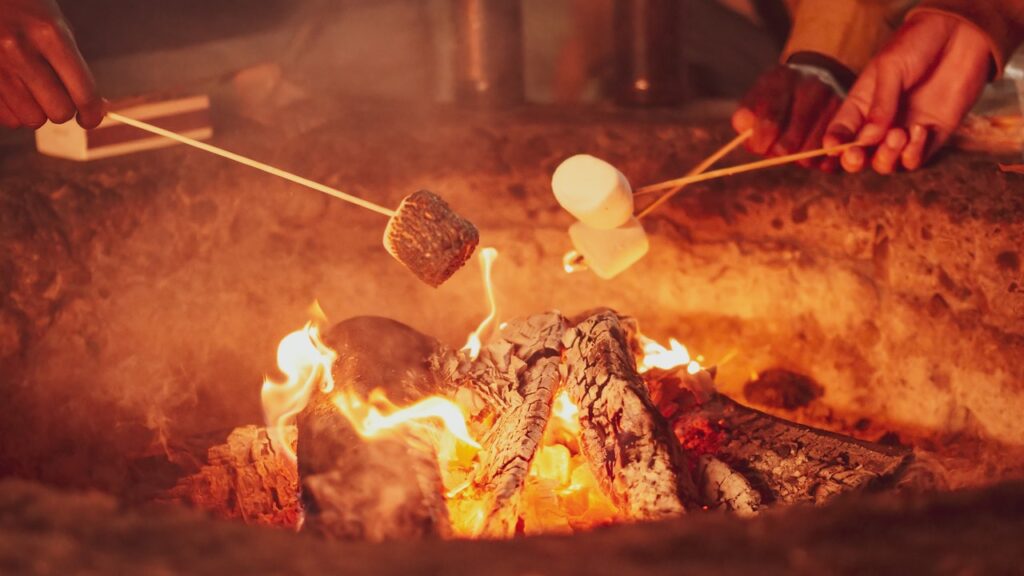 A fire pit or a bonfire can be a really great socializing opportunity since it gives all the people an excuse to huddle up together and talk with each other. A fire will be a great way to keep the party going long into the evening even if it's chilly outside. Fire pits are readily available on almost all online websites and if you want to take the DIY route then you can try building one yourself. There are various ways to construct a fire pit and you can choose the one that matches your hands-on skills. The fire pits are rather common these days and don't cost all that much either and the experience it can add to your party is well worth the investment.
4. Incorporate Variety
You don't want to bore your guests with the same stuff that's served at every barbecue party that they've been to. You should try to serve more than just plain hamburgers and hotdogs by incorporating some novel and unique toppings which can blow your guest's minds. If you can dish out some smoked meat or pork by using your smoker it would be even better. By doing this, your guests will thoroughly enjoy your party and appreciate the effort you put into it. Every host wants their guests to remember their party as something distinct and unusual in a positive sense. These tips can definitely do the trick.
5. Don't Forget About The Desserts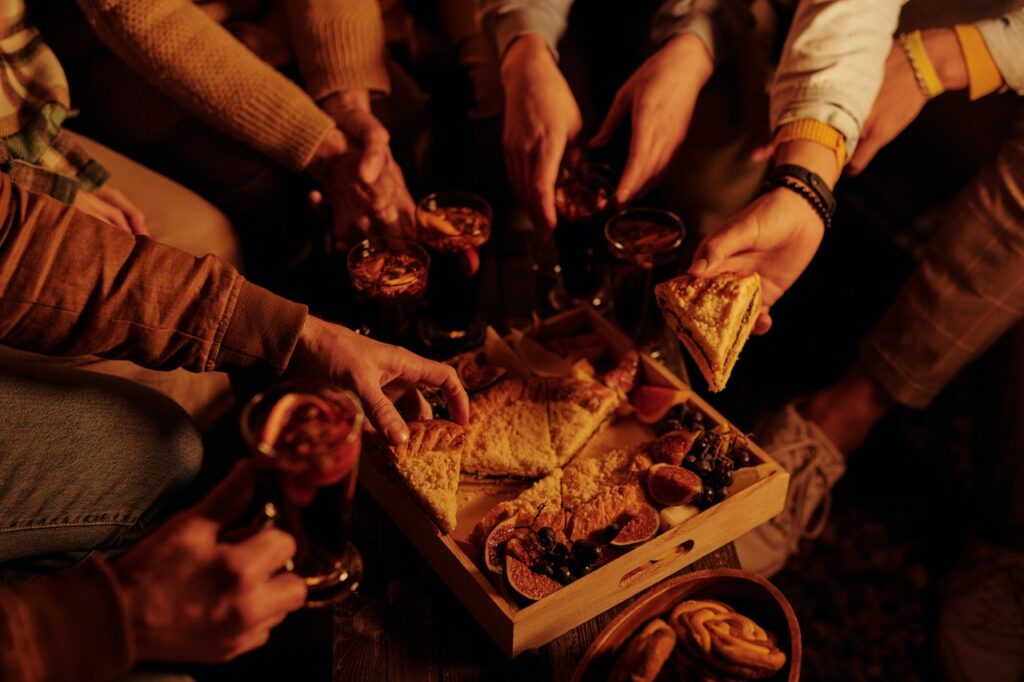 Lastly, you should never ignore the dessert if you want a really wholesome party. Many hosts forget about the dessert part or they just serve one as a formality since the primary focus of the party is, unsurprisingly, the barbecue itself. However, a great dessert will end the party on a sweet note while introducing variety to the palette, you can try to introduce some new items that your guests have never tasted before or you can skip all the fancy desserts and just serve some smores which will give your guests another excuse to use the fire pit. A great dessert is something that will make your party stand out and will make it even more memorable.
When it comes to really making the most of your outdoor area, or bringing people together, or even making a camping trip complete, the first thing that comes to mind is a barbeque. These were some of the ideas that you should definitely try to incorporate into your next barbecue party. The ideas on this list are very easy and convenient for you to apply but the overall experience by the end of the party can be way more enhanced. You also have to make sure that the experience is as enjoyable for you as it is for your guests and these tips will help you achieve that goal. Barbecue parties are a staple of the summer season and everyone tries to throw one to impress their guests but if you can implement these amazing ideas into your next party, there'll be no other party that can beat yours for a long time.
After organizing one great barbecue party, consider surprising your guests with something that never would occur to them. We are talking about taking them to Comedy Cabana Comedy Show in Myrtle Beach, SC. This will make the whole night, even more, greater and you can be sure that your barbecue party night will be the most rememberable one. If you are interested to take things to a whole new level, find out more about this option at comedy club myrtle beach on Vacations Made Easy.