Desserts are such a great way to end a meal on a sweet note. They satisfy that craving for something sugary and tasty after you've eaten all the savory stuff. But the love for desserts goes beyond just a universal sentiment; it's deeply important in certain cultures, like in Italy. Italians have a well-known affinity for rich, high-quality chocolate and candy—on average, they eat nearly 4 kg of chocolate per person per year! That just shows how much they enjoy their desserts.
However, making a delicious dessert doesn't require fancy skills or ingredients. Lots of yummy treats come together easily with simple ingredients you probably already have on hand. So, here are ideas for six simple desserts that anyone can make at home.
1. Rice Krispie Treats
Rice Krispie Treats are a classic no-bake dessert made by mixing melted marshmallows with crispy rice cereal. They are simple to make and always a crowd-pleaser.
To make rice krispie treats, you will need:
Butter
Rice Krispies Treats cereal
Melt butter in a large saucepan over low heat. Add marshmallows and stir continuously until completely melted and smooth. Remove from heat and immediately add rice cereal, stirring until fully coated. Press the mixture evenly into a greased baking pan using a spatula or wax paper. Let cool completely before cutting into squares.
For variations, use cocoa rice cereal for chocolate Rice Krispie Treats. Or add mix-ins like sprinkles, nuts, or peanut butter chips. The possibilities are endless!
2. Tiramisu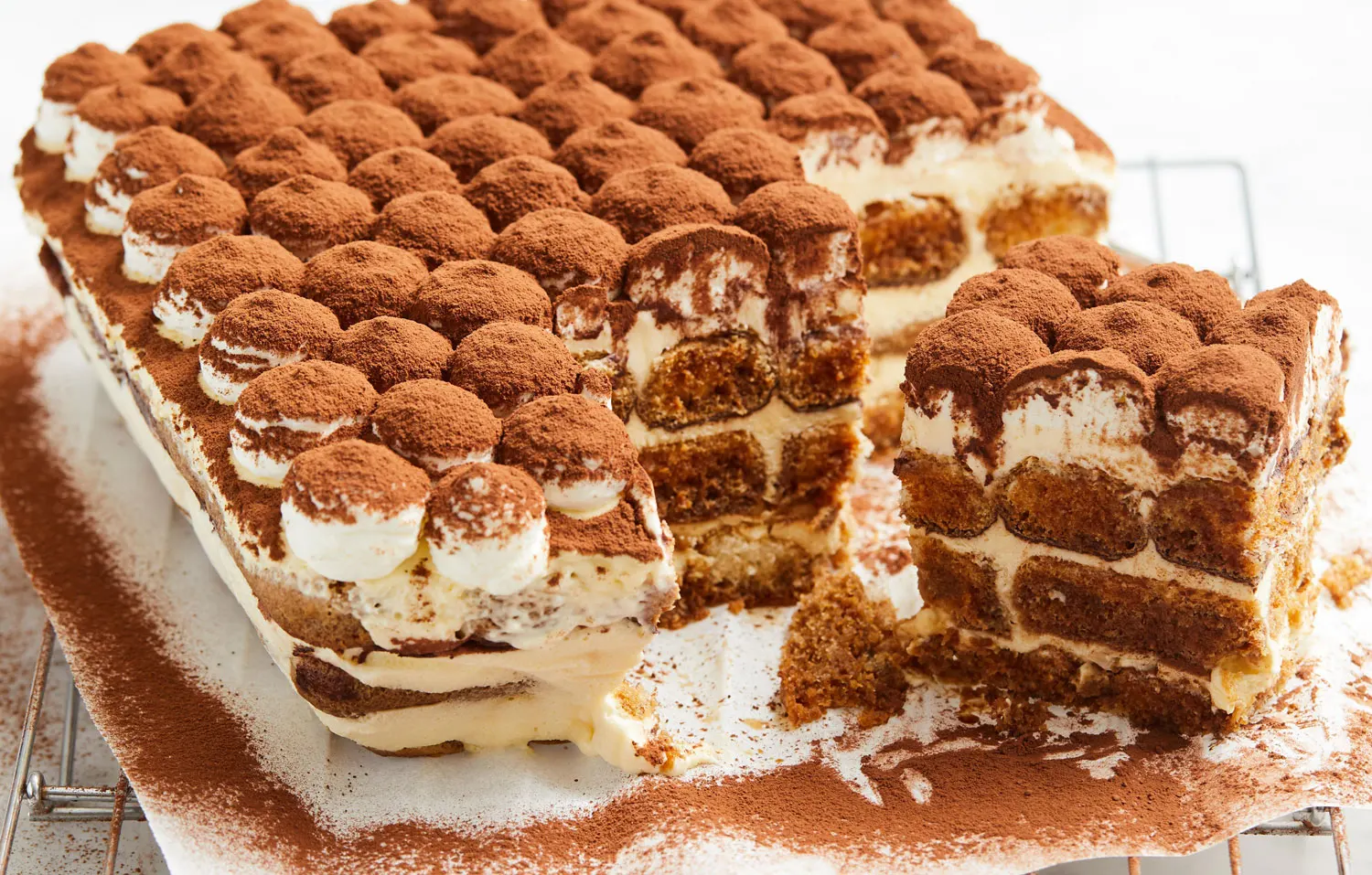 Tiramisu is one of the most famous Italian desserts, embodying the essence of traditional Italian dessert craftsmanship. Made by layering espresso-soaked ladyfingers with a creamy mascarpone filling, it stands out in the vast array of Italian dessert options. It's a showstopping yet easy-to-make treat.
To make tiramisu, you will need:
Ladyfingers
Espresso or strong coffee
Mascarpone
Granulated sugar
Eggs
Cocoa powder
First, briefly dip the ladyfingers in espresso until soaked but not falling apart. Line the bottom of an 8×8 dish with a single layer of soaked ladyfingers. In a bowl, beat mascarpone, sugar, and egg yolks until smooth and creamy. Spread half of the mascarpone mixture evenly over the ladyfingers, then top with another layer of espresso-soaked ladyfingers. Finally, spread the remaining mascarpone mixture on top and dust with cocoa powder. Refrigerate for at least 2 hours before serving.
3. Chocolate Chip Cookies
Chocolate chip cookies are a classic dessert that's been a favorite of many ever since the recipe was first published back in the 1930s. They're a nice chewy and soft cookie loaded up with semi-sweet chocolate chips.
Here's what you'll need to bake these tasty cookies:
All-purpose flour
Butter
Granulated white sugar
Brown sugar
Eggs
Vanilla extract
Baking soda
Salt
Chocolate chips
The butter and sugars should first be creamed until frothy. Add the eggs next one at a time, and then put in the vanilla essence. Mix the salt, baking soda, and flour in a separate basin. Mix the dry components into the liquid ones gradually. Incorporate the chocolate chips last.
Put dough on a baking sheet that has been covered with parchment paper in rounded spoonfuls. Bake for 8 to 10 minutes at 375°F or until the edges are just beginning to brown. For best results, underbake them just a little. Before moving to a wire rack, make them cool for five minutes on the baking sheet.
4. Brownies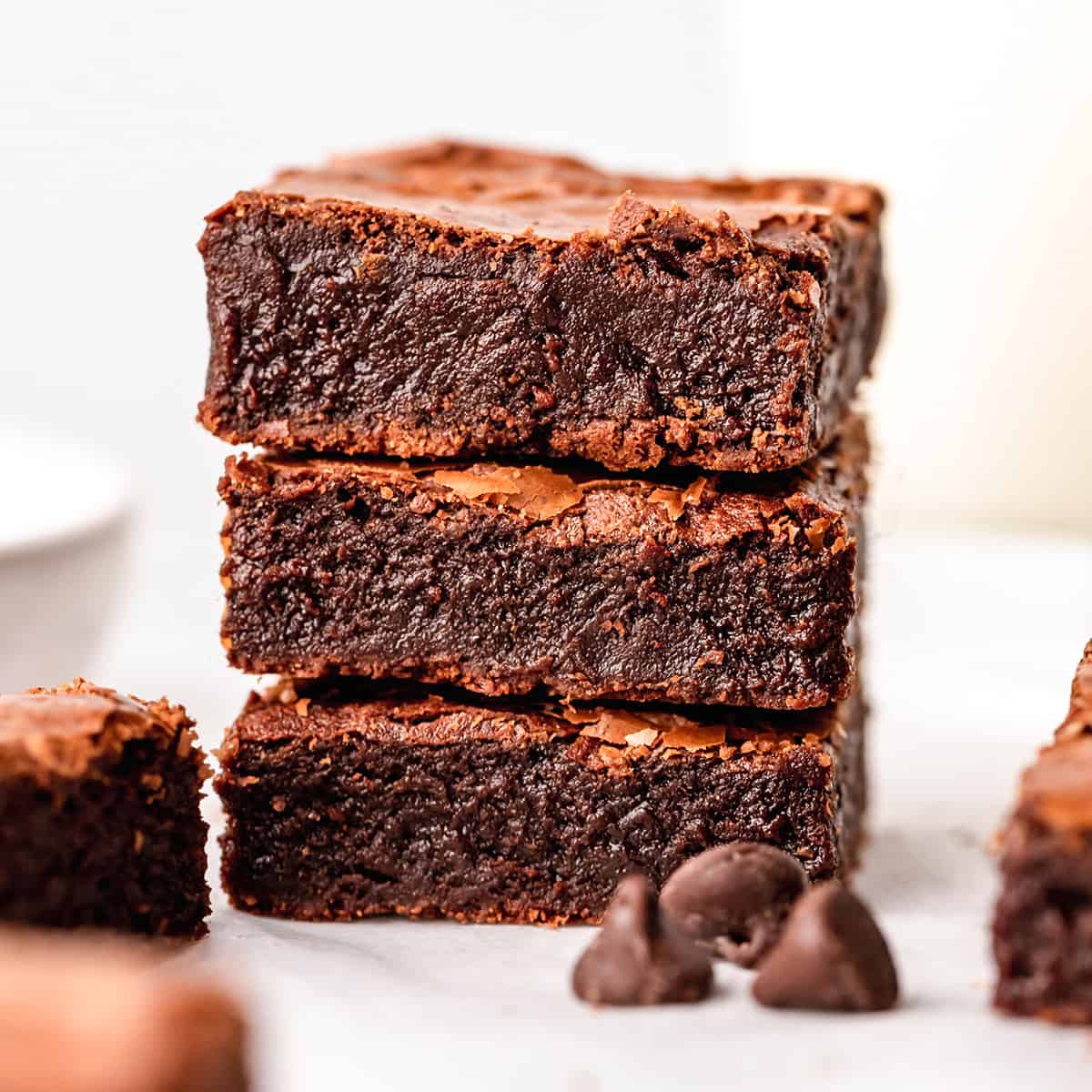 Making fudgy homemade brownies is a total chocolate lover's dream. They come out with an ultra-moist, dense crumb, and intense chocolate flavor.
To whip up these delicious brownies, you'll need:
Unsweetened cocoa powder
Dark chocolate
Butter
Granulated sugar
Eggs
Vanilla
All-purpose flour
Salt
First, melt some butter and chocolate together in a saucepan or microwave. Let it cool a bit before mixing in the sugar. Then beat in the eggs one at a time, followed by some vanilla for extra flavor.
In a separate bowl, whisk together the cocoa powder, flour, and a pinch of salt. Fold the dry stuff into the wet ingredients until everything is just combined. Spread the batter into a greased 8×8-inch baking pan. Bake at 350°F for 20-25 minutes, until a toothpick poked into the center comes out clean. Let cool completely on a wire rack before cutting into squares.
5. Panna Cotta
Panna cotta is another Italian dessert with a silky smooth, pudding-like texture. It is made by simmering cream and milk with sugar and gelatin. The name "panna cotta" means "cooked cream" in Italian.
To make panna cotta, you will need:
Heavy cream
Whole milk
Granulated sugar
Gelatin
Vanilla
First, soak the gelatin in cold water for five minutes. In a saucepan, heat the cream, milk, sugar, and vanilla until the mixture steams and the sugar has completely dissolved. With the heat off, add bloomed gelatin and whisk until completely dissolved. Pour the liquid into individual ramekins. Refrigerate for a minimum of 4 hours or until set.
Add fruit sauce or fresh berries to the top before serving. If desired, add mint leaves as a garnish. A rich, creamy dessert is made with little effort. Since panna cotta needs time to chill, it can be prepared a day or two in advance.
6. Chocolate Lava Cakes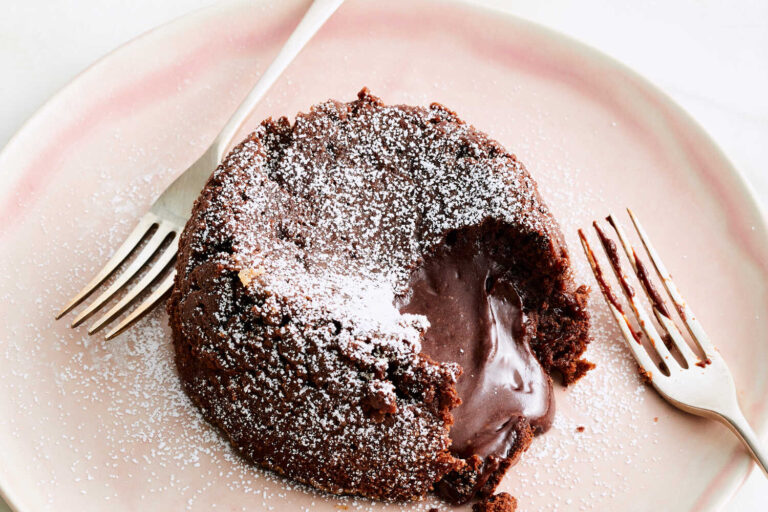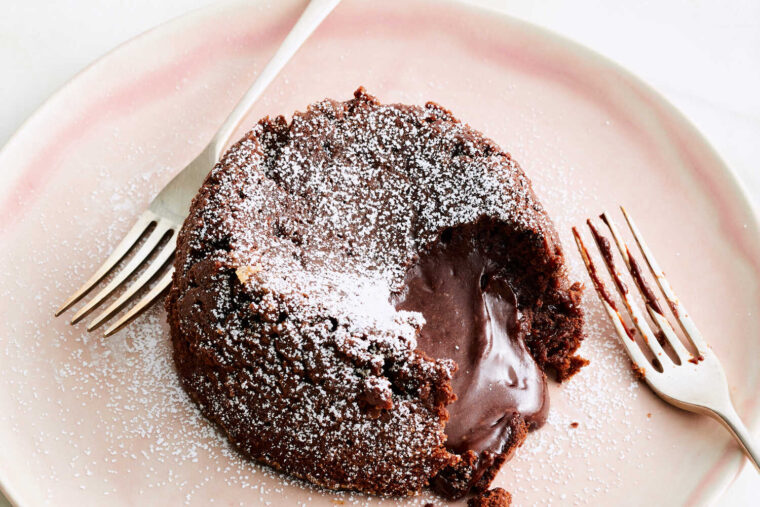 Chocolate lava cakes are individual warm chocolate cakes with a molten chocolate center. They are made by baking a simple batter that stays underbaked in the middle. When you dig in, the melted chocolate filling oozes out for an indulgent dessert experience.
You'll need the following ingredients to make chocolate lava cakes:
Butter
Granulated sugar
Eggs
All-purpose flour
Unsweetened cocoa powder
Semi-sweet chocolate chips
Powdered sugar for dusting
Preheat oven to 425°F. Butter and sugar small ramekins or oven-safe mugs. In a medium bowl, whisk together the flour, sugar, eggs, and melted butter until smooth. Stir in the cocoa powder and chocolate chips. Divide batter between the prepared ramekins. Bake for 12 minutes until the edges are set but the centers are still soft.
Let cool for 1-2 minutes before inverting onto plates. Dust with powdered sugar and serve immediately while still warm. Enjoy the molten chocolate center!
Conclusion
Whipping up delicious desserts is easier than you think; anyone can master these simple recipes. Many of these desserts come together with pantry staples you likely already have on hand. Others can be made ahead of time, making them ideal choices when entertaining guests. So the next time a dessert craving strikes, give one of these easy yet impressive ideas a try. Your friends and family will be amazed that such delicious desserts came from your kitchen.