While ants are definitely not the most anxiety-inducing domestic pests, they are undoubtedly among the most prevalent, and the most widespread, in many instances.
There are a number of ant killers that will help you declare victory if you're fighting an ant issue.
Some ant killers, such as spray pesticides, provide quick results; on contact, they can kill insects but do not usually have long-lasting effects.
Others need a little more effort, such as ant baits, gels, and some kinds of granules, as ants have to carry plenty of the toxin back to the colony to see effects.
It is also essential to keep in mind, of course, that if ingested, almost any ant killer will present a hazard. So, make sure that any pesticides are kept far away from pets and younger kids.
There are also eco-friendly alternatives in the marketplace that are better to use in busy family households.
If you're worried little hands or paws will find these items, or you just want a greener alternative.
If you decide to kill ants the incorrect way, you can actually divide the colony, and make the issue worse.
So, to help you out, I will list the best ant killers out there below. Keep reading to find out more!
1) Terro T300B Liquid Ant Bait Ant Killer
Borax, a comparatively safe compound which can be used as a laundry detergent, is the active ingredient in Terro T300B Liquid Ant Bait Ant Killer. It has a proven track record of effectiveness against indoor ants, and it provides a very irresistible meal for an ant when combined with a sweet, syrupy liquid.
Terro uses a straightforward bait station, which is easy to track, unlike certain suppliers. With loads of favourable ratings and outstanding customer suggestions at several stores, Terro has a fantastic reputation.
Users say the Terro T300B Liquid Ant Bait Ant Killer are their go-to remedy anytime you want a no-fail way of getting rid of troublesome residential ants.
They are pre-filled and simple to use, made of Borax and other ingredients: with a pair of scissors, you simply cut the top off each bait and put it in a position where you've noticed a lot of ants.
Baits come in groups of six, and pets or young children must be told to stay away from them.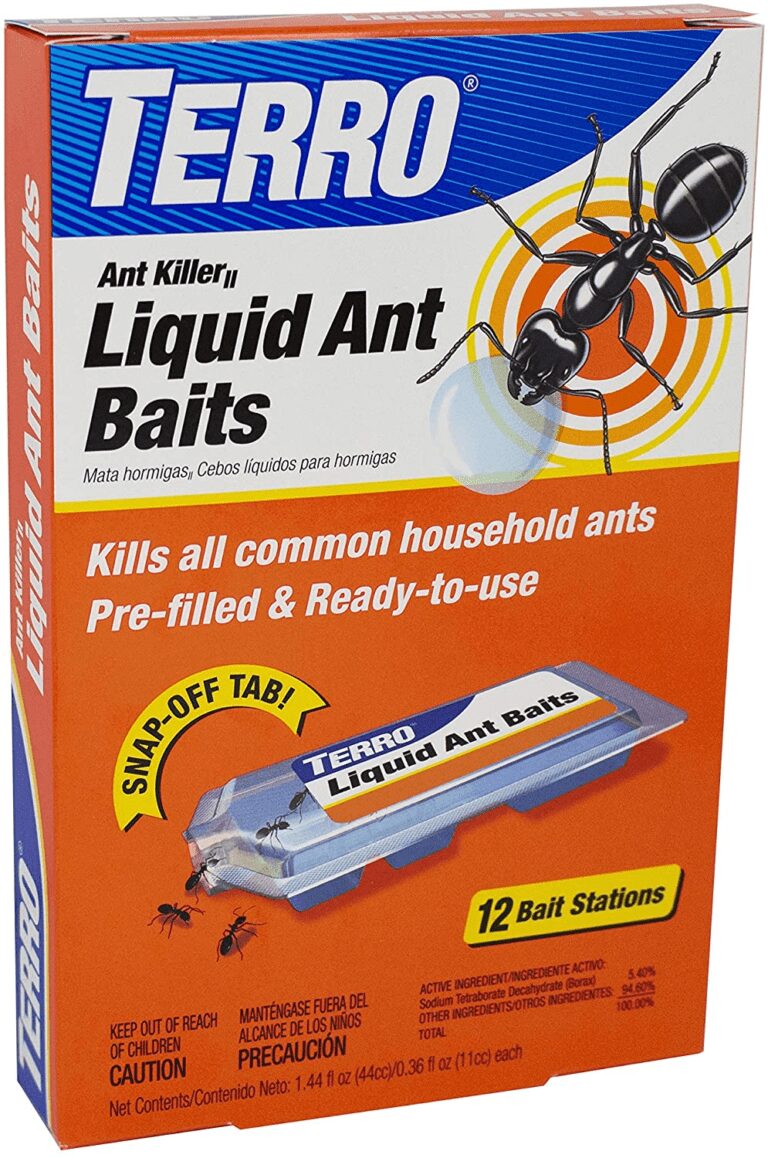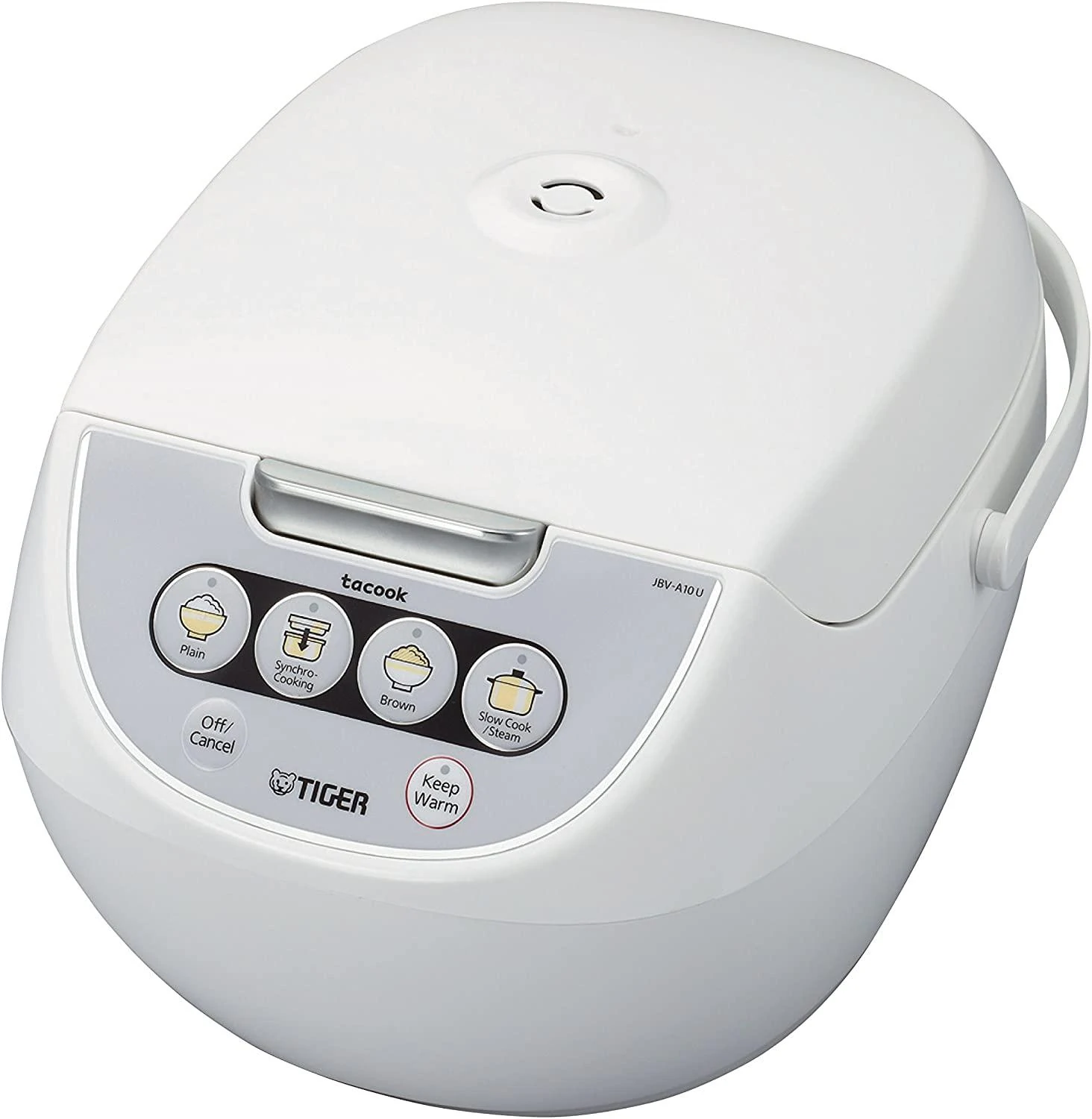 It is important to remember that while ant baits are usually very successful, they require time to mess with the digestive system of an ant.
When enough of the bait finds its way back to the colony, users can also momentarily see more ants. The producer claims it will take up to two weeks for the procedure to take place, and it is necessary to make sure they still have nothing else to feed on.
The significant majority of reviews agree that the Terro T300B Liquid Ant Bait Ant Killer has greatly reduced or removed their trouble with ants. They appreciate that there is no scent or chaos to deal with.
Features
12 bait stations included
Kills all common household ants
Pre-filled
Contains Borax
Pros
Ready-to-use bait stations
Patented design prevents the bait from drying out
Attracts ants fast
The Terro T300B Liquid Ant Bait Ant Killer is also weather-proof (No need to worry about rain, wind, or other interference)
Cons
The Terro T300B Liquid Ant Bait Ant Killer does not provide an immediate solution. It could require up to a few weeks for most of the ants to die.
A few reviewers say the bait does not work for particular ants.
The bait containers may be flimsy in some rare cases.
Follow the link and check out the product on Amazon: https://www.amazon.com/dp/B00E4GACB8
2) Raid Ant & Roach Killer Spray
Long-term ant baits may be an efficient remedy against insects, although they take some patience. If you don't have any, with a can of Raid Ant & Roach Killer Spray, it's difficult to go wrong. Imiprothrin and cypermethrin, two popular chemical pesticides, are the major components of this spray.

Raid advises spraying away from humans, pets, food, and meals; cleaning hands after use; and ensuring that the liquid is not swallowed.
Shake the can, keep it straight, and spray it about 18 inches from the surface where you can see insects. It kills on impact, and, as long as four weeks after spraying, lingering effects will destroy bugs, Raid states.
Features
Kills for up to four weeks.
No lingering chemical odour.
Residual action kills for up to four weeks.
Pros
Kills on contact, fast
Users believe that this spray does a better job of killing bugs automatically, and they like that the smell is mild and disappears easily.
The Raid Ant & Roach Killer Spray is ultra-simple to use.
Cons
Some users contend, though, that the residual effects are limited, which is nowhere near the four weeks Raid reports, so it might not be the right long-term option.
Follow the link and check out the product on Amazon: https://www.amazon.com/dp/B003AOA35K
3) Amdro Ant Block Home Perimeter Ant Bait Granules
If you have a wide-ranging ant problem or you're just not sure where the ants are emerging from, Amdro Ant Block Home Perimeter Ant Bait Granules ensures that it is game over for ants.
Spreading some granules around your household will help keep the issue under control.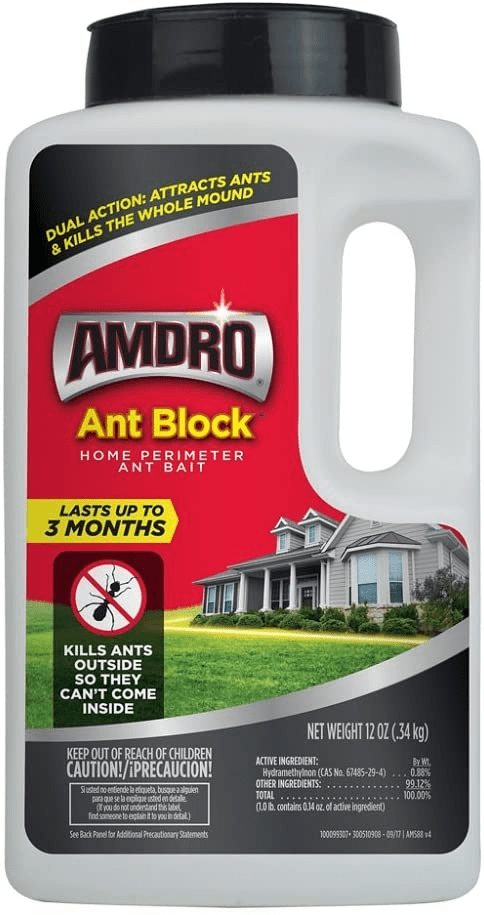 Hydramethylnon, a chemical pesticide that can not be used around children, dogs, livestock, or gardens where food is cultivated, is the active ingredient. The granules kill fifteen different species of ants, including fire ants and carpenter ants. As the granules are bait, it can take up to two weeks for Amdro to kill the bulk of an ant colony.
Features
Kills fire ants, carpenter ants and 23 other ant species
Creates a barrier around your home for maximum protection from ants and lasts up to three months
Shake ant bait around the perimeter of your home to kill ants
One 12 oz bottle covers up to 540 linear feet
For outdoor use
Pros
Baits and kills ants outside before they come inside
Kills the queen and the entire colony
Reviewers love the quick application and absence of odour or residue
The Amdro Ant Block will easily be applied straight from the bag
Cons
A few 'Amdro Ant Block Home Perimeter Ant Bait Granule' users say that the granules were ignored by ants.
If rain is in the forecast, or if it is below 50 degrees outside, the granules can not be used on a wetland.
Follow the link and check out the product on Amazon: https://www.amazon.com/dp/B001H1JKSY
In conclusion, in the late spring and early summer months, keeping those annoying little ants out of your kitchen is challenging. The first line of prevention to deter an ant attack is to make sure that you stop the ants until they infest your kitchen. Using the best ant traps and strategies as mentioned will help keep any ants under check over the year.
I hope you found this article on 'Best Ant Traps for the Kitchen' useful!