No one likes to admit it, but here we are 
Who are Picky Eaters?
"A person that is averse to a wide variety of foods; additionally, picky eaters often display an unwillingness to try new foods or any food that contains even a small amount of food they do not like." 

Urban dictionary
There is no empirical way of measuring picky eating. On most occasions, picky eaters have affirmed not to eat a few specific foods or a whole category, like fruits or vegetables.
Unsurprisingly, the phrase picky eater is almost always in connection with children.
Toddlers especially are infamous for their fussy food habits and many parents face the problem of getting their child to eat nutritious food. The food preference starts at this point, and depending on how the toddler and preschool age goes, the patterns and habits carry over into adulthood. 
So here are our top picks for cookbooks to cook for the picky eater in your life, we know it's not easy being them or cooking for them.
1. The Zuni Cafe Cookbook
https://www.amazon.com/Zuni-Cafe-Cookbook-Compendium-Franciscos/dp/0393020436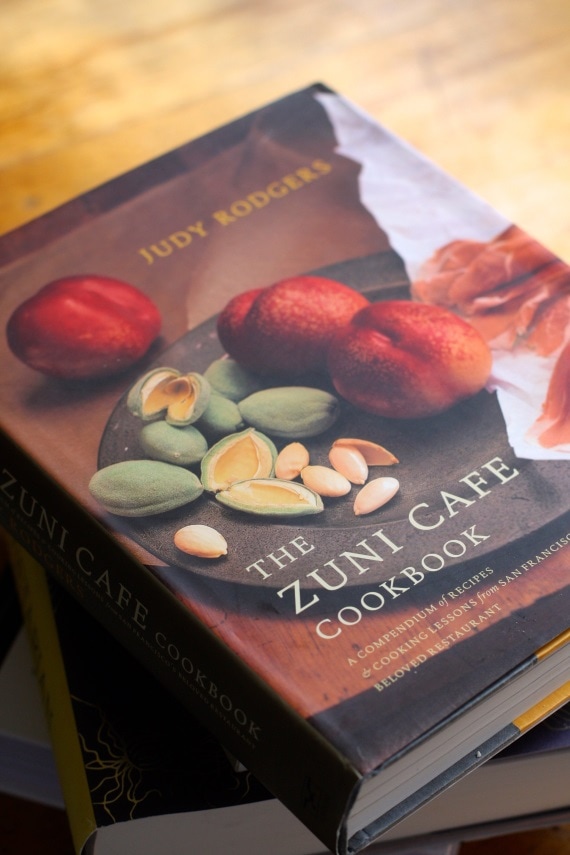 The world-renowned owner of The Zuni Café, San Francisco comes to you a book that is considered a work of art in the culinary world. Judy Rogers' book is said to have revolutionized the way Americans looked at food and I have to agree. The Zuni roast chicken and bread salad recipes are simply non-debatable, even after almost 2 decades of it being released.
You can reserve the heavier, more complex dishes for your family/friends with more refined palates and opt for her uncomplicated yet delicious desserts.
Her orange in honey syrup with rosemary is a great way to finish off a heavy meal. What makes Rogers 'book a must-have in your kitchen in the emphasis she lays on the basics. Sections and sections are dedicated to basic soups and sauces. What better way to widen the palate than getting the basics right? 
2. Weelicious: 140 Fast, Fresh, and Easy Recipes
https://www.amazon.com/Weelicious-Fast-Fresh-Easy-Recipes/dp/0062078445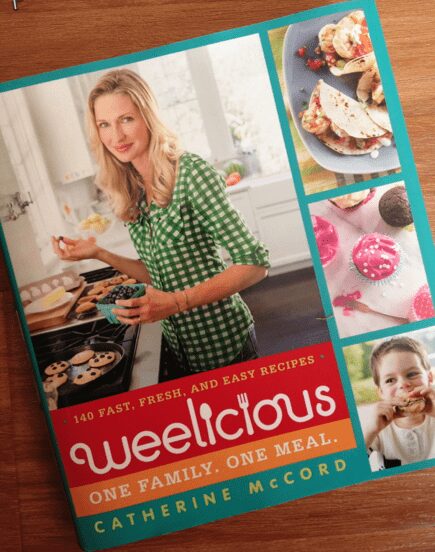 Catherine McCord is a chef who believes in one family/one meal rule and her cookbook is reflective of exactly that.
Her recipes are wholesome, healthy and do not compromise on taste one bit.
They range from crispy (cheesy chicken taquitos), to creamy (roast pear and banana puree), to crunchy (banana oatmeal chocolate cookies).
She even has the best blueberry lemon whole wheat pancakes; now, if I, a person who can't stand blueberries, can like this recipe, anyone can.
Perhaps the most popular recipe in this book is the chocolate velvet beet cupcake one, and trust me when I say, it is worth the hype.
A huge part of the reason I recommend this book is because of the author. I love the mission behind the book, to full up kids nutritionally and get them to enjoy healthy food. Simple, is it not? 
3. The Mom 100 Cookbook: 100 Recipes Every Mom Needs in Her Back Pocket
https://www.amazon.com/Mom-100-Cookbook-Recipes-Pocket/dp/0761166033/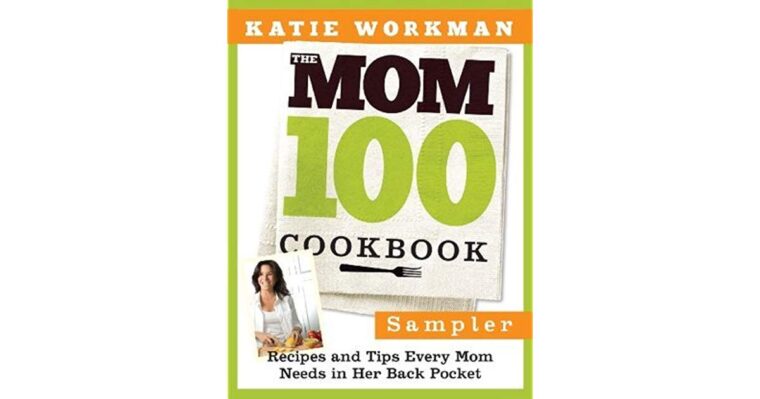 A great way to get a picky eater to eat more adventurously is to involve them in the cooking process and Workman's second cookbook has an entire sidebar dedicated to exactly that.
Most recipes are easy to follow and I believe is the best one on the list in terms of helping children learn how to cook. Her "Fork-in-the-Road" variations make it easy to adjust a recipe to appeal to different eaters (that is, the children who want bland food and the adults who don't). 
The book is almost like a fail-safe, for every problem, it provides 5 answers.
Someone in the house doesn't like veggies?
She has got you covered. Workman knows how to appease them and I get this last one because until recently, I didn't like fish either.
Her Asian salmon recipe, however, made me a convert. 
---
Neophobia is the fear of extreme or irrational fear or dislike of anything new or unfamiliar. The scientific basis for this fear is linked to a mix of both genetics and the environment.
How?
Well, experts believe that parents who are not adventurous eaters themselves tend to have children who are just as unexcited about let's say, broccoli or peas.
The environment, of course, determines what kind of food the child has been exposed to over the years and the approach parents have taken to introduce it to them. 
Additionally, the personality type a person exhibits can also be a determining factor in the kind of eater they are.
People who are open with their food options tend to be more adventurous in life, thrill-seeking, if you may.
By contrast, you have folks who are choosier and do not like to experiment as much. Lastly, there is that factor that the same food tastes and smells differently to different people.
In my own family, for example, my brother and I have polarizing views on lychee and eggplant.
I don't like the way lychee smells and he does not particularly enjoy the texture of cooked eggplant. 
Personally, even with all that time I spend baking away in the kitchen, I cannot stand adding cinnamon to anything I prepare, because it grosses me out.
I find the smell overpowering, and many will disagree, my mom is a big fan of cinnamon chai and talks about its medicinal benefits to anyone with ears.
So like me, there are many people out there who cannot tolerate certain foods, whatever the reason may be, they just cannot stand it. 
Which begs the question, what about the nutrients dummy?
Well, I'm glad you asked because it's a great segue into this blog topic.
Here is the amazing thing about Mother Nature; she provides the most wonderful swap outs.
Heck, vegetarians have existed forever and they are still surviving without meat, aren't they?
When I started researching veganism, I was blown away by the sheer amount of dairy alternatives there are.
Even if the person/people you are cooking for isn't a picky eater, they may have certain dietary restrictions like lactose intolerance or a peanut allergy.
Doctor Audrey Rogers, a pediatrician at Cook Children's (Fort Worth, Texas) opines that to feed a picky toddler, "the key is to offer the same food the parents eat and avoid snacking at all costs". She reasons that it is easier for the little tots to get hooked on the cheese sticks, cheerios, candy and chips which limits their liking of food and robs them of the nutrition they need.
Dr. Jocelyn Lebow is a Mayo Clinic child psychologist who goes as far as to say that picky eating acquired and developed through the early school years is a big risk factor for an impending eating disorder in late teen life and adulthood. 
The most experienced home cooks seem to hit a wall when it comes to pleasing everyone in the family, even without a picky eater in the mix.
So it is in everybody's interest to have a cookbook that not only focused on recipes for picky eaters but also satisfies the cravings of the gourmand every family has. 
So there you have it folks, a rundown of the science behind the causes of picky eating, possible solutions and 3 cookbooks to try today!
Picky eaters are one of a kind. You will easily find them in many places and many times. You might be having one in your family, or is it you? Having a picky eater around can be a very big challenge when you have to feed them.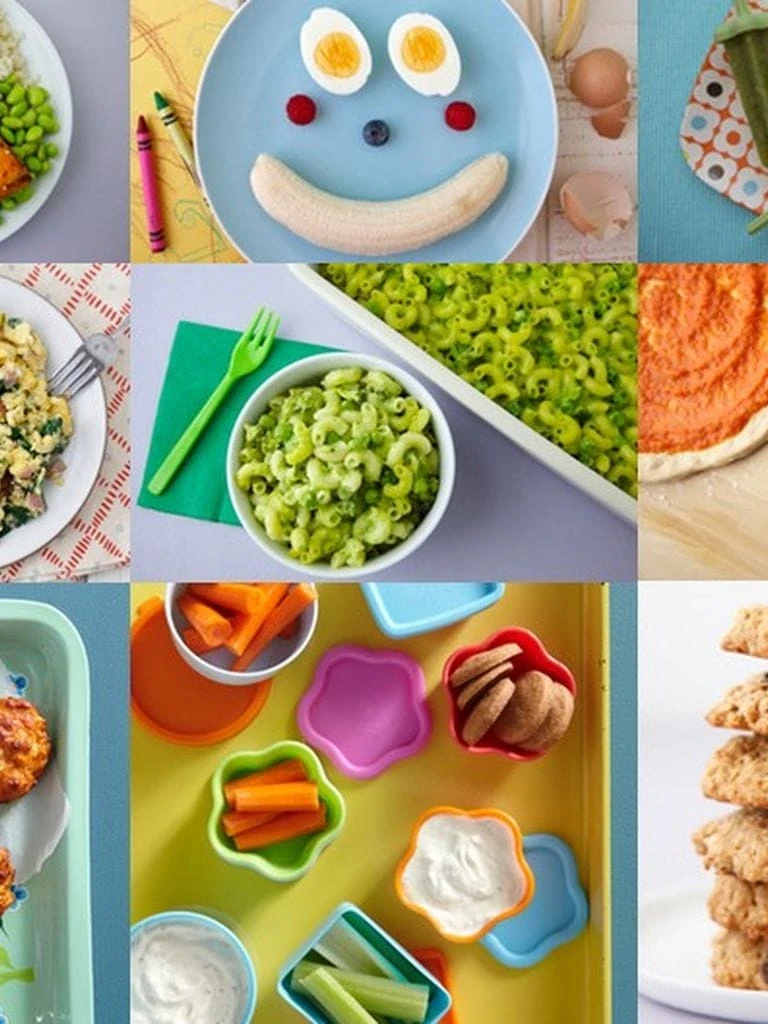 These people won't actually like the food items made and they are not open enough to try out new items. They're picky only because they are picky. They can be a genuine pain, either way. There is hope, though, and you have some possibilities. Food allergies or other health disorders are not the reason for being picky. Picky eaters just eat certain things regardless of the others.
Feeding a picky eater is a real mess and you won't be having any option. But the thing is there are recipe books available for such types of people. These cookbooks will help you solve one of the biggest problems of what to make for such people if they are in your family.
What is Picky Eating?
When you hear Picky eaters, it doesn't mean the people with some kind of food allergies or the ones who are on diet and are restricted due to some medical reasons.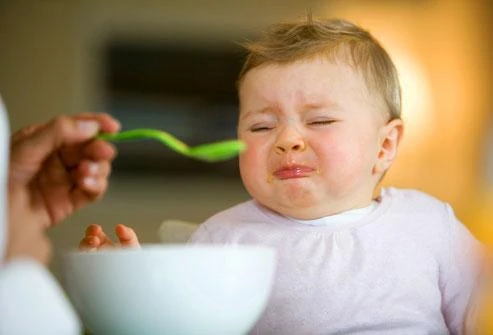 Many people and most probably children are picky eaters as they only like to have a selected number of food items. You might have seen children who are very much annoying when it comes to eating. They do not try out new food items and also do not eat most of the things made. They are only stuck to a few food items. One other type of picky eater is the one who cannot eat with other people as they have a limited amount of preference over food.
People like these are most likely to have problems like depression and anxiety in life. The control of food associated with anxiety takes more work and care to handle than someone who has mere fussiness. You may need to consider medical assistance for such people to avoid problems later, depending on the extent. But there are a few routes around the problem for the average picky eater, whether they just eat buttered pasta or dinosaur-shaped chicken wings.
There are a few books that can help you out
The Zuni Cafe Cookbook
This book is very amazing with so many recipes you can try for those who are very picky.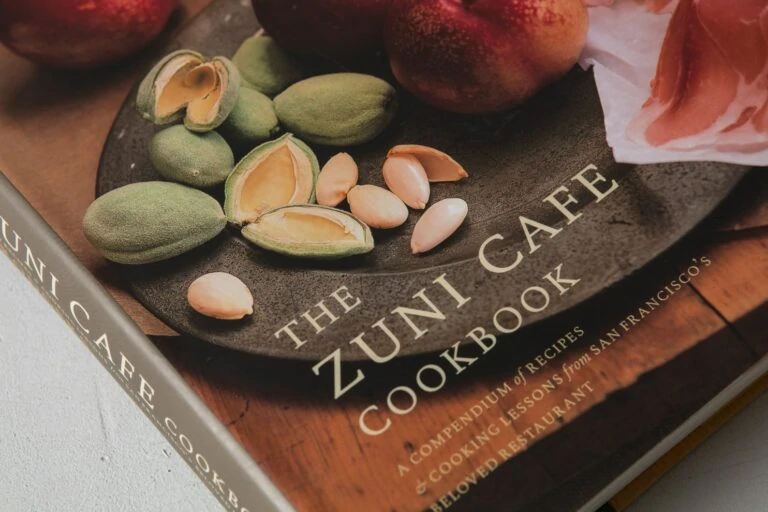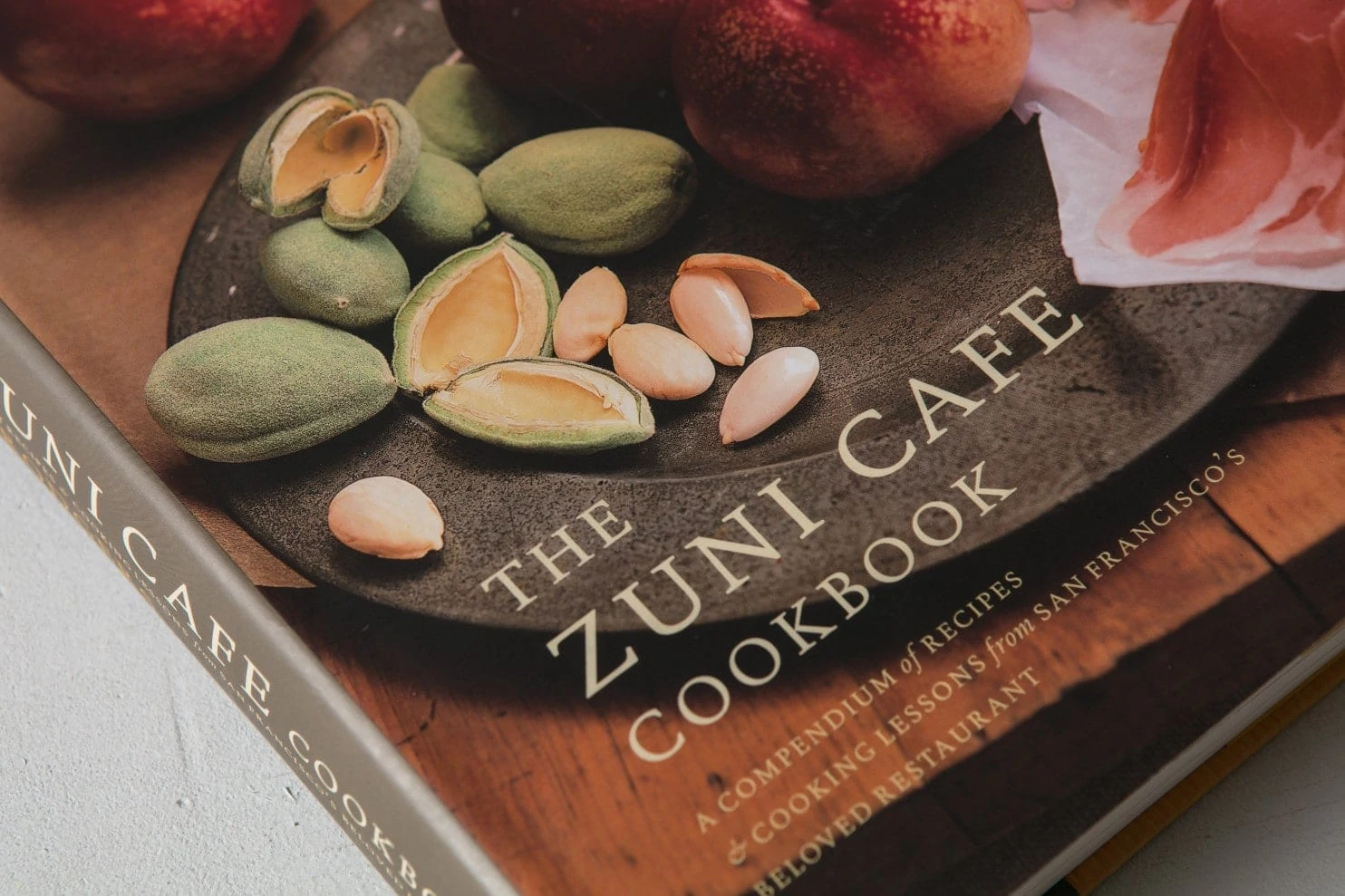 A book that is considered a piece of art in culinary life is introduced to you by San Francisco, the world-renowned owner of The Zuni Café. The book of Judy Rogers has revolutionized the American way of looking at food, and I would agree with this. Even after almost 2 decades, the Zuni chicken roast and salad are just not debatable.
You get a lot of tasty recipes not only for picky eaters but you can also try them out for friends and family. This is a very interesting book and if you are a food lover you are going to be delighted when you try it out. There are a good number of options when we talk about desserts and they are also not very complicated to prepare.
The basics are put very clear in this book and she has been placing so much emphasis on that. The orange in the honey syrup is a kind of recipe that is perfect to finish your meal. You will find out that in this book there are a lot of sections which are just for soups and sauces that are basic which makes other things very simple to prepare.
Pros
Basics are pretty clear
A wide variety of recipes
Sections for soups and sauces
Cons
Click here to buy
https://www.amazon.com/Zuni-Cafe-Cookbook-Compendium-Franciscos/dp/0393020436
Weelicious: 140 Fast, Fresh, and Easy Recipes
This book is written by Catherine McCord and she believes in the term one family/one meal and this book is exactly a reflection of that thought of hers.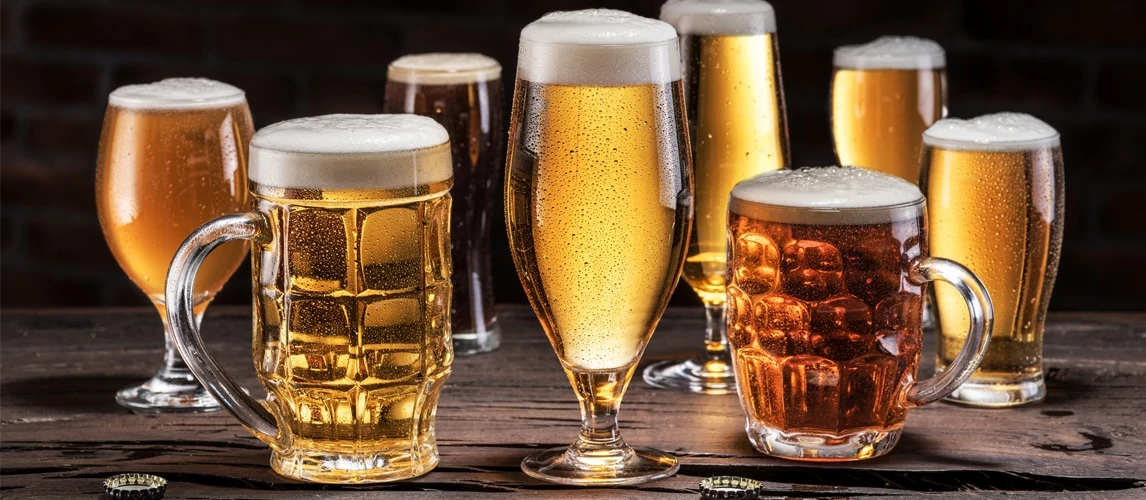 The recipes range in this book is vast as it starts from crispy to creamy and ends with crunchy. The most popular recipe in this book is the chocolate velvet beet cupcake and you won't even imagine how good it tastes. An overwhelming proportion of why I suggest the book is the author. I love the book's mission to nutritionally fill children and help them eat well.
Pros
A large range of recipes
Recipes are clearly defined
Worth the price
Cons
Bookbinding doesn't hold well
Click here to find out the current price
https://www.amazon.com/Weelicious-Fast-Fresh-Easy-Recipes/dp/0062078445
The Mom 100 Cookbook: 100 Recipes Every Mom Needs in Her Back Pocket
If you are looking for a picky eater to eat more than all you need to do is involve them in the process of cooking.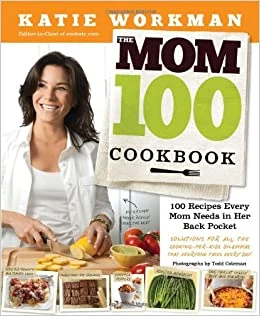 In this book, you will find out that the recipes are easy to follow and they seem to be very tasty. I feel that this is the best book for children who are picky eaters. This book is a problem-solving book that provides almost 5 answers for every question. The Fork in the Road variation is very appealing and it attracts picky eaters.
Pros
100 recipes
Easy to make
Tasty recipes
Cons
The pages might tear easily
Click on this link to check the price now
https://www.amazon.com/Mom-100-Cookbook-Recipes-Pocket/dp/0761166033/
Conclusion
Picky eaters can be a real mess to handle and they are very annoying when it comes to preparing food. They mostly don't like what is prepared and therefore it becomes difficult every day to prepare food items.
One cannot every day eat what they like and therefore they need to learn to adapt to new things. If you are looking for a solution then I have shortlisted the best books with the best cooking recipes to solve your problem. These books are very interesting and will provide a lot of tasty recipes that even picky eaters will enjoy.
I hope you find this article useful and relevant.