Introduction
World is changing rapidly. It's becoming more modern day-by-day in terms of the new technologies, new trends and a lot more. But the advantages of this modern world doesn't come free of cost. It brings in the pattern of busy lives to be witnessed all around us.
Advantages of the modern lifestyles brings along itself a life jam packed with a lot of activities to be performed in various spheres of life on a day-to-day basis. Such busy schedules call for some energy giving or refreshing food items/drinks to ensure that we have the energy to survive through our busy schedules.
Just imagine the schedule of a college going student. Their day begins with classes which continue till late afternoon and sometimes even evening. After that comes the work like class assignments, projects, self-study and a lot more. Not just college, even the work of a 9-5 job can be so tiring at times and that one needs a constant energetic drink to stay fresh and survive through the interesting yet tiring schedules chosen by us for our lives as per our individual preferences.
For me this energy drink is none other than Coffee. I love coffee. It helps me survive through the busy lifestyles and keep pace with everything that's happening by staying fresh. It's a constant need for my life and I'm sure that it is the case with not just me but many other people.
But one thought which left me intrigued was that is there any way in which I can ensure that my coffee stays hot for a longer period of time. Like it shouldn't be the case that by the time I drink half of the coffee, the remaining half of it turns cold. I love hot coffee and thus, decided to look for a solution to this problem.
I hope that the solution which I found will also help you to deal with the same sort of minor yet significant issue in our daily lives.
And the solution which I discovered to this issue are the Insulated Cups. These cups will help you to ensure that your beverage stays hot for as long as you want.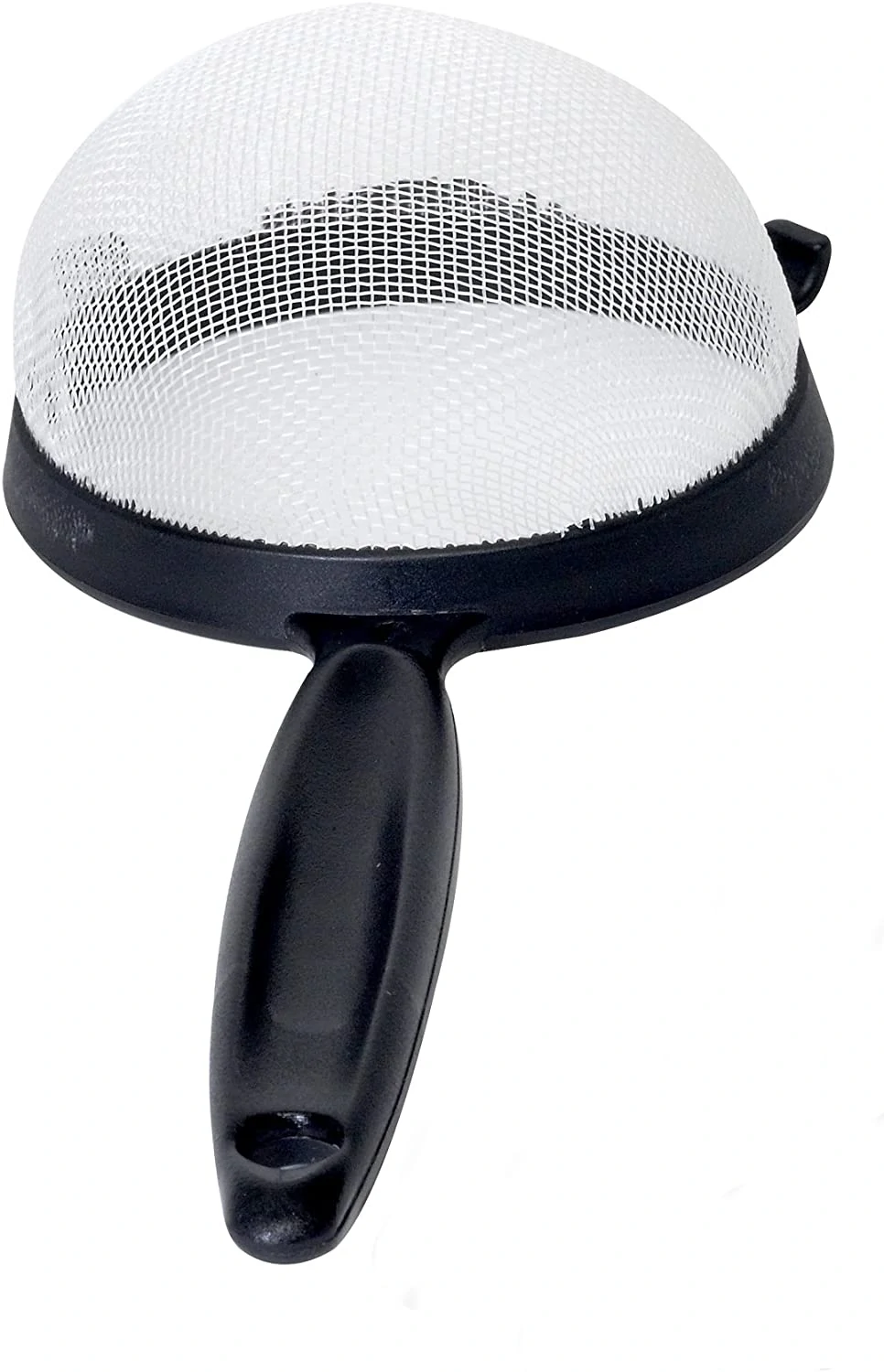 Read further to know more about Insulated Cups and I'm sure you will end up getting one of the best solutions to your hot beverages turning cold so quickly.
To begin with, let's first see what an Insulated Cup actually is.
So, what are we waiting for?…Let's move ahead!
What is an Insulated Cup?
Insulated cups, also known as the double walled cups have an inner layer as well as the outer layer which helps to ensure that the temperature of the beverage inside the cup stays the same. The inside wall is mostly made of stainless steel as it is the part of the glass that will come in contact with the drink. However, the outer wall of these cups can be made of any material be it stainless steel, plastic, ceramic or anything else.
Some of the insulated cups also come with a lid. These cups are even much better to ensure that the beverage inside the glass stays hot for a much longer time since the lid will help to prevent the heat escaping from the top of the cup.
Now having read and known about what are Insulated Cups, let's have a look at which ones would be a best pick for you i.e. Best Insulated Cups for Hot Drinks.
So, let's get started with it.
Which of the Insulated Cup is the Best One?
As already mentioned, the markets around us and online shopping through technology is significantly paving it's way in our lives. There is a huge variety of almost everything available in the markets and Containers for drink is definitely not an exception. Thus, it becomes confusing at times to pick up the best Insulated Cup yourself.
This article will further state some of the best options which you can opt for from the market. So Stay Tuned!
Better for Your Stainless Steel Coffee Mugs
This cup would be suitable for you in case you are looking for a traditional design. It offers a set of two stainless steel cups which would be completely rust resistant and shatterproof. Also, the durability of these cups is longer because of the reason that these cups won't break if dropped by mistake.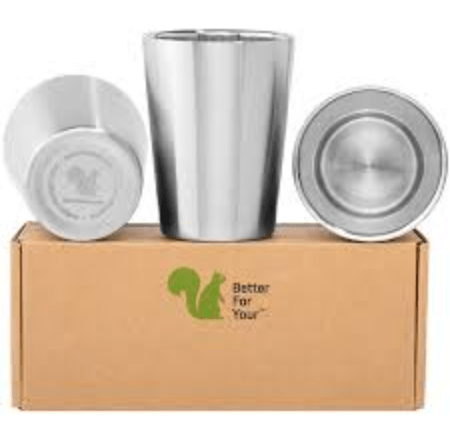 Traditional Mug Shape
These cups are of the design which looks like a traditional mug. The cups don't have a lid and this makes it easy to wash. The material of these cups is completely dishwasher safe and the double construction of the cups ensures that the beverage inside the cup remains hot and the outside of the cup is also isn't too hot to make it difficult to handle it.
Unique Way to tell the Apart
Since the cups are made of Stainless Steel, the color options are not available. This has its advantage as it makes it completely plastic free and paint free. But to tell which cup belongs to whom, the color names are engraved on these cups to help them tell apart. Thus, this unique way and it's best quality makes it one of your go to options in terms of Insulated Cups needed anywhere and everywhere.
Contigo vacuum insulated stainless steel mug
The name of this cup itself points towards its speciality. The vacuum system in this cup ensures that there is almost no air between the two walls of the cup which makes it harder for heat to escape out of the cup through conduction as there are no molecules present which could carry it out of the cup. Thus, this cup can keep your beverage hot for upto 7 hours.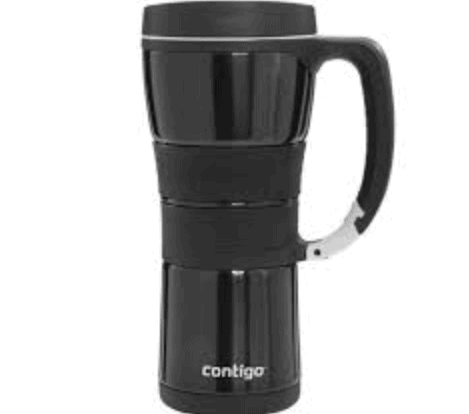 Almost too hot
This cup ensures that your beverage stays completely hot, equal to the temperature in which it was poured in. Thus, it is often suggested to take off the cup's lid to let the beverage cool down a bit before actually drinking it as it being too hot might get you burnt.
Leak and Spill Proof
This cup comes with an AutoSeal button. Thus, if your cup is rolling upside down in your bag while you are travelling or at any other instance, there is no need for you to fear leakage or the spilling of your beverage.
Available in so many colors
This cup is available in two sizes i.e. 16oz and 20oz with so many beautiful colors to choose from. You can make a favourite pick for yourself.
Should you opt for this one?
If you are looking for a cup which will be your versatile companion, I think you can surely go ahead with this one since apart from keeping the beverages hot, it can keep your beverages cool too for upto 12 hours. That makes it even more versatile to be used.
YETI Rambler Tumbler
This tumbler is also made of Stainless Steel and is completely BPA free. This would ensure that the temperature of your beverage stays the same within its double wall. The design of this cup is such that it won't affect the outer surface of the tumbler in any way no matter which drink is poured in it. Thus, the temperature inside won't affect the outside of the tumbler which makes it easier to be handled.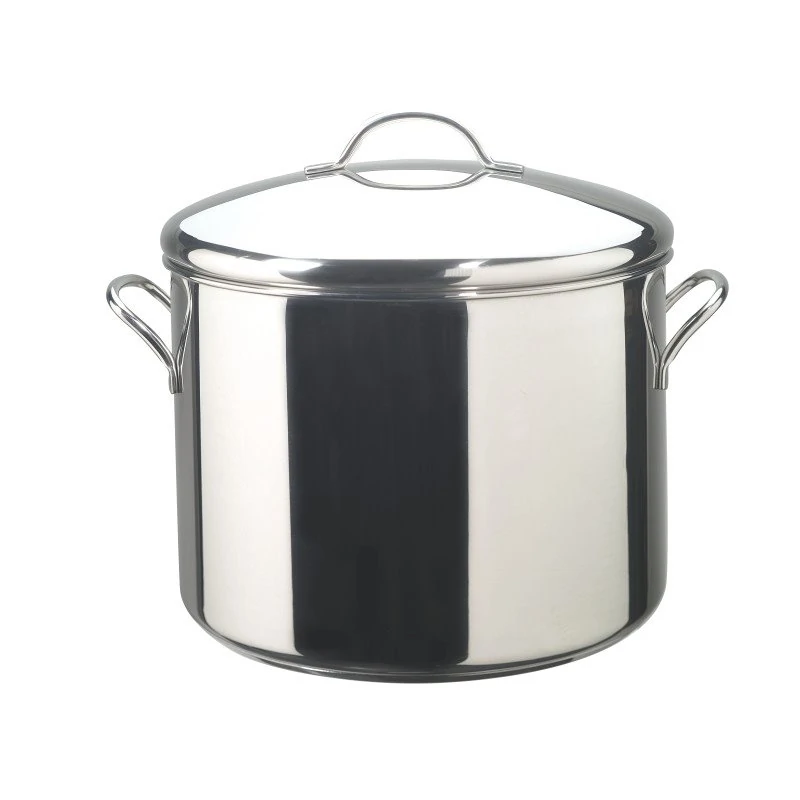 Pick a Size
This tumbler is also completely dishwasher safe and is available in multiple sizes. Thus, you have the choice to choose the one which would suit you best. There are multiple sizes options like a 10 ounce version, a 20 ounce version and also a 30 ounce version.
Should this be your new cup?
I would say that this one could definitely be your choice as YETI is a well known brand for making double insulation and usually recommended for outdoor purposes. Thus, if this cup has the capacity to be your best companion in your outside 3 days or longer trips, it can definitely be your pick for your daily life schedules.
Thermos Stainless King Travel Tumbler
Thermos is a renowned brand for its insulated cups with it being in this business for more than 110 years. It is a very trusted brand amongst the adventurous people who are very fond of traveling. Steel King Travel Tumbler is one of their best products.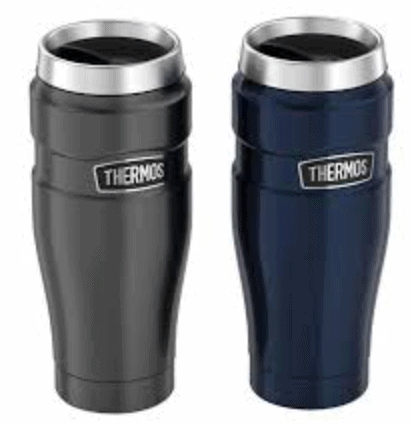 Heat Retention, durability and spill Proof lid
The outer and inner layer of this 16 ounce durable container is made of Stainless Steel which can keep your beverages hot for around 5 to 7 hours with its vacuum insulation technology. And you can completely trust this cup to be completely spill proof when it's closed, no matter in which position it lies.
Tea Hook
If you are a tea lover, this cup is surely your go to option because apart from it being best for other hot beverages, it has a special feature for tea lovers. There is a built in tea hook in this insulated cup which is made to hold your tea bags or leaf infuser in place and thus, helps in preventing it from falling inside the cup.
5 Color Options
This cup is available in the 5 color options in the market. And thus, you have the choice to make your best pick of color as per your individual preferences.
Thus, the above stated are the four best Insulated Cup Options which could be your go-to choice in this category. I'm sure these cups will completely ensure that you enjoy your beverages at the temperature at which you prefer to drink them.
Thus, with this we finally move towards concluding this article.
Conclusion
We can conclude this article by saying that if you like to enjoy your beverages at a particular temperature and are looking for an option which would help you ensure that, in that case Insulated Cups is your go-to solution for this need.
Also, the 4 brands of Insulated Cups stated in this article will surely fulfill all the expected needs related to maintaining the temperature inside the cups. Thus, you can choose any of the options that you think would suit you best and go ahead with purchasing it.
So, with this I wish you a very Happy & Refreshing Beverage Drinking experience.