When buying a refrigerator, there are several things that should be taken into account. Among the multitude of different models and numerous manufacturers, it is very important to think about the size. When we say size, we don't just mean its dimensions so it can fit perfectly in your kitchen, but we also mean how much food it can accommodate. Most of you reading this article have probably never even considered this. That's why buying a refrigerator is a process for which you should be well-prepared and armed with valuable information.
Essentials about the size and volume…
The first thing you should do is measure the space you have planned for the refrigerator, taking into account the space needed to open the door. You also need to decide whether it will be built into your closet or will it be freestanding. However, since this is not done every day, think carefully about these details.
Freestanding ones are the most popular and are the most common choice of customers. Although slightly more expensive, refrigerators made of stainless steel, a material known as inox, are an excellent choice.
The volume of the refrigerator (capacity, volume) is usually expressed in cubic feet and most often ranges from 4 cubic feet to 25 – intended for large families. When it comes to buying one, volume is one of the basic parameters to pay attention to. The recommended volume for two people is approximately 4-13 cubic feet. While a family of 5 plus members will be needing a volume of 25 plus cubic feet.
Aside from size and volume, there are other important things to think of…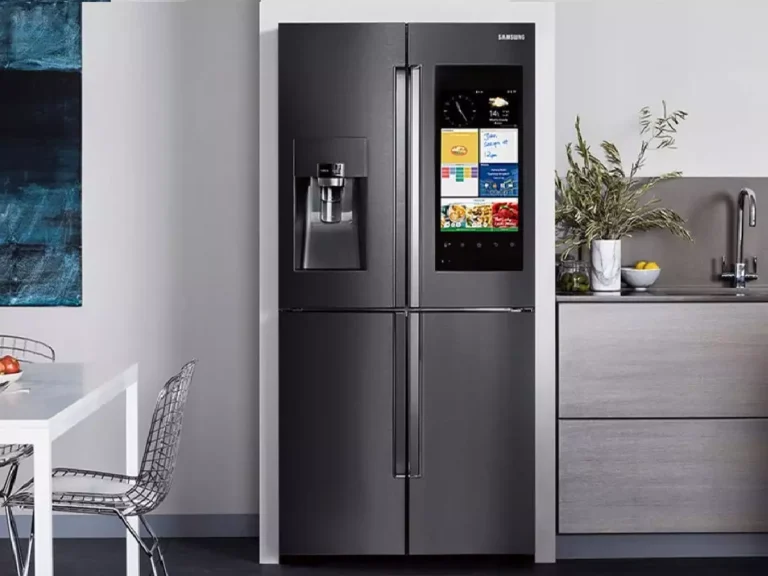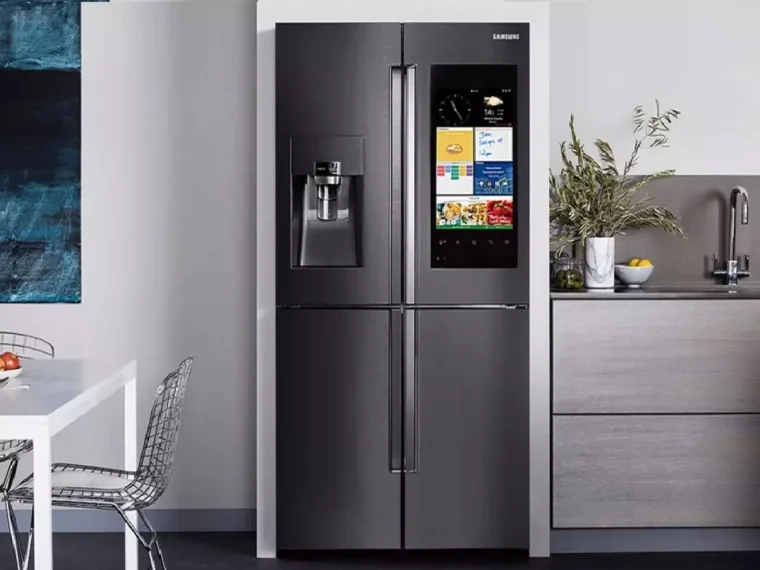 Alliances like these are very busy, which means they run 24 hours a day and use a lot of electricity. Hence, you want to choose one according to its energy consumption. Each of them has a sticker placed on a visible surface, such as a door, stating how much energy it will save.  Some have two independent motors, which can affect the savings even more. The refrigerator should not be placed near heat sources, such as dishwashers, because then they will consume more electricity.
Work environment
Keep in mind household ones are not intended for use in the garage or outside the home. In other words, it is not recommended to use them in unheated spaces.
There are a lot of different types to choose from…
Refrigerator with freezer in the upper part
This is the most common type of refrigerator – with a freezer in the upper part and a cooling compartment in the lower part. Such refrigerators usually are about 180 cm high. They are intended for storing food for the needs of one to four people.
Those with a freezer in the lower part
This form of combined one is becoming more and more popular. You will notice that these usually have a smaller capacity than those with a freezer located on top.
Side-by-Side refrigerators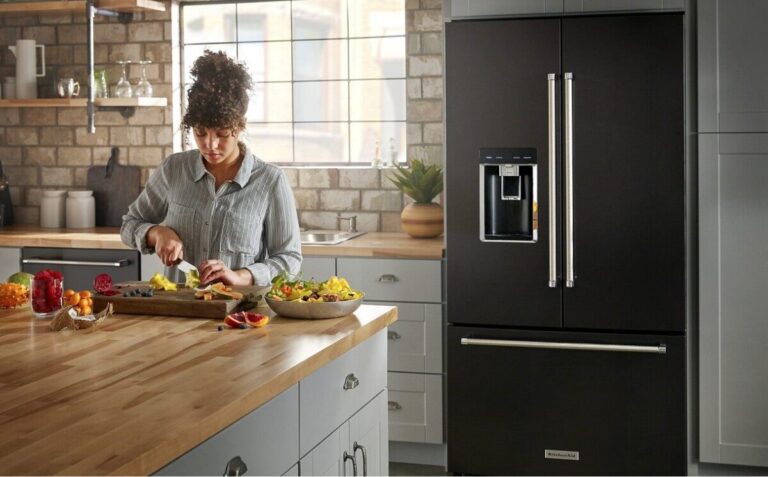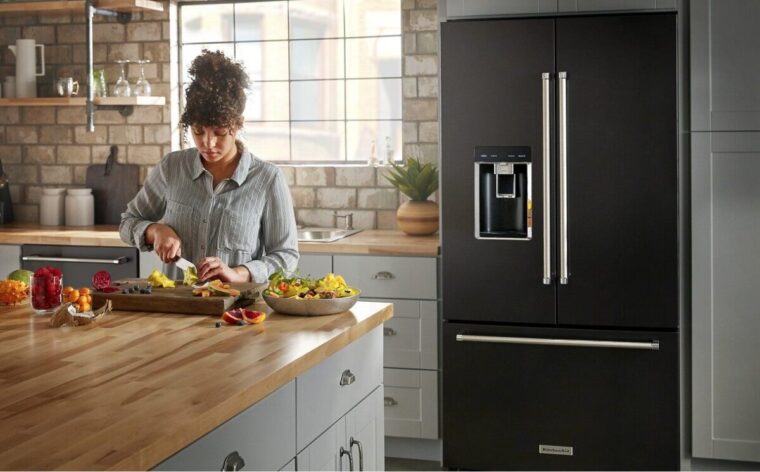 Side-by-Side refrigerators are primarily intended for families who have a large space at their disposal. It comes in several different forms – it can be equipped with a water dispenser and/or an ice dispenser, and even a home bar (drinks in the front of the door). A potential disadvantage of side-by-side refrigerators is that the spaciousness of the interior often does not match their exterior dimensions.
French Door refrigerators
This is a form of a combined refrigerator with a hinged opening of the door of the upper, cooling part and a pull-out freezer door, in the lower part. A perfect option if you want it to blend in the kitchen cabinets.
Buying a refrigerator, or choosing one, does not end here. In fact, this is just the beginning, because in practice it all boils down to the functions, technologies, and capabilities that your refrigerator is equipped with.  There's also a question of where should you buy one. It's ok to go to the store, but you can find here a huge selection if you plan to buy a refrigerator online.
Additional functions…
Frost Free / No Frost
Frost Free is always a recommended option, and it means cyclic heating of the cooling element, which actually means half an hour of heating for every six hours of cooling. This melts the ice that may have accumulated in the previous six hours, and the resulting water is drained into a separate section.
Fast Freeze
With this technology, you get the possibility of quick freezing, first of all – fresh food. The faster fresh foods are frozen, the more vitamins, minerals, and nutrients will remain in them.
Child Lock
The Child Lock function prevents children from opening the door, making it impossible to waste energy or snack between meals.
Water and ice compartment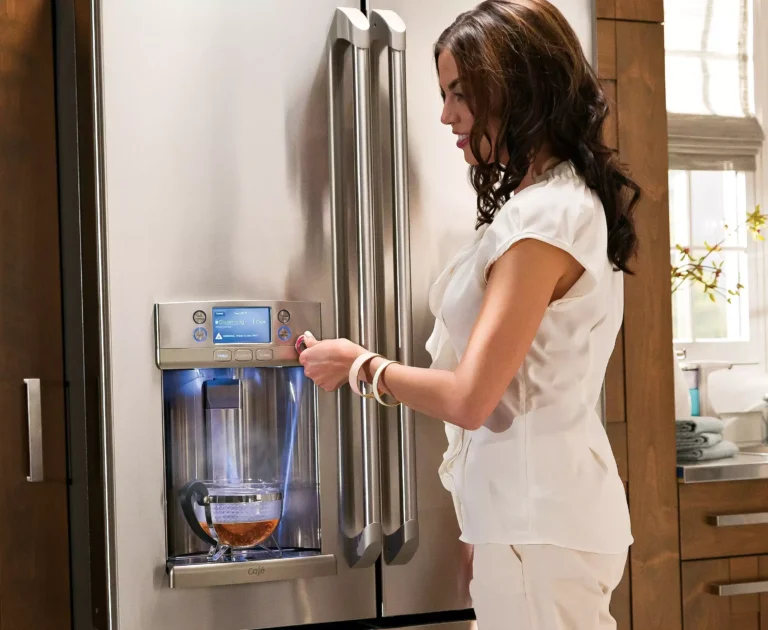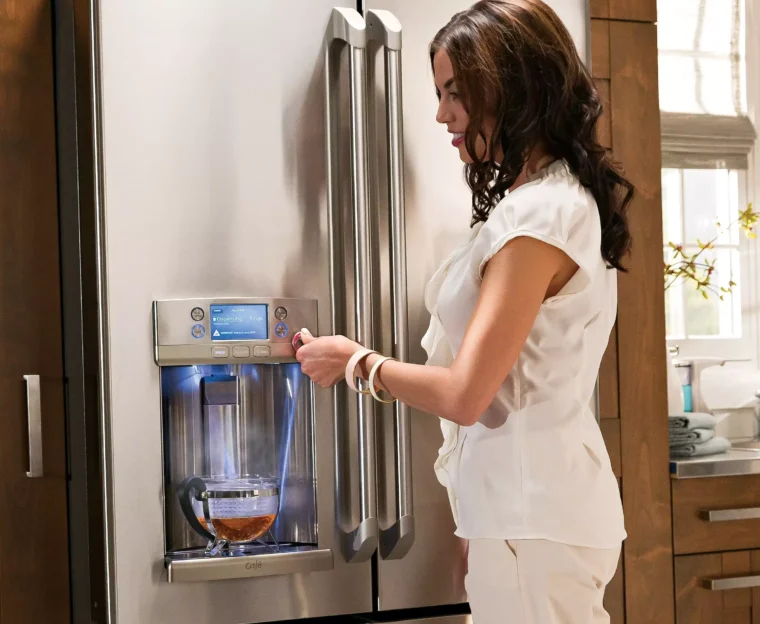 Some fridge freezers have a water-cooling compartment and automatic ice makers, so you can cool down with just one push of a button. There are two types of sections ie. dispenser for water and ice: the first type has a refill (reservoir) for water and a container for ice. With the second type, the refrigerator needs to be connected to a source of running water, so it must be close to it, usually about one meter away.
Space for Vegetables
Most usually have one large or two small plastic boxes in the bottom of the refrigerator specially designed for storing vegetables or salad.
Climatic zones
In certain models, the interior is divided into so-called climate zones. For each zone, you can adjust the temperature, air humidity, etc., according to the type of food that you will store in that zone, which is especially useful for storing meat and dairy products.
Door for quick access
So that you don't have to open the entire appliance every time, some models have built-in compartments with small doors through which you can easily reach a cold drink or some other refreshment that you left there.
Adjustable shelves
We often buy food whose packaging dimensions do not fit our refrigerator. Refrigerator shelves can be wire or glass and can be adjusted in height or even completely removed.
And you thought that buying the right-sized refrigerator would be an easy task. Having to think of all the things we've mentioned, it's a job worth committing to.