Food is an integral part of travel and tourism. It is about discovering diverse flavors across the world and introducing your taste buds to the unique cuisine of each country or destination. Apart from exploring new cities, visiting tourist hotspots, and unwinding in nature, tourists and travelers are always curious to learn about the new destination, the people, culture, and food.
Every country boasts of unique cuisine and foods resulting from local and foreign influences and has been inspired by waves of immigration. Browse cozy cozy to book a hotel, apartment, Airbnb, or whatever you need, and save your time and money. Whether one is looking for a sea vacation or a holiday deep in the mountains, you should enjoy the best booking options and deals in some of the best cities known for touristic hotspots and glorious food. There is a world of modern and traditional cuisine made with endemic ingredients and local techniques waiting to be explored by foodies.
If you are a passionate food enthusiast who is already planning a gastronomic journey in 2024, you are on the right page. After all, there is a treasure of cities well known for culinary delights and fine dining experiences that are just waiting to be explored. Read on to learn more about the three major cities that have been carefully selected by travel and food experts that every foodie must visit.
1. Lyon, France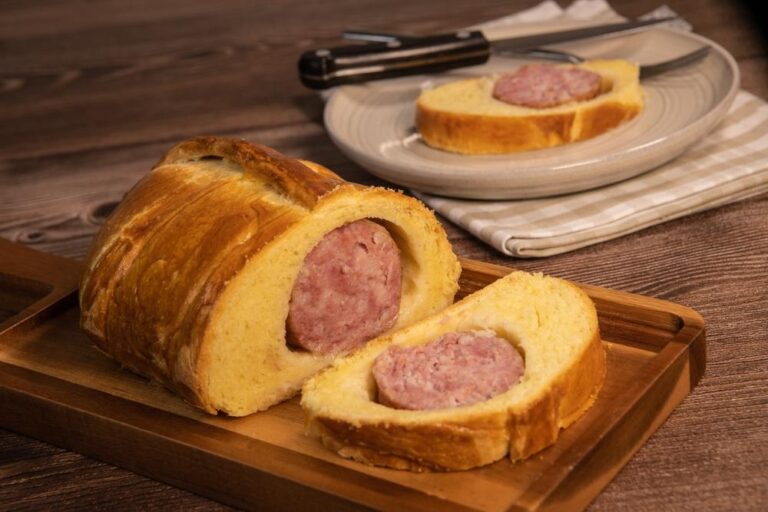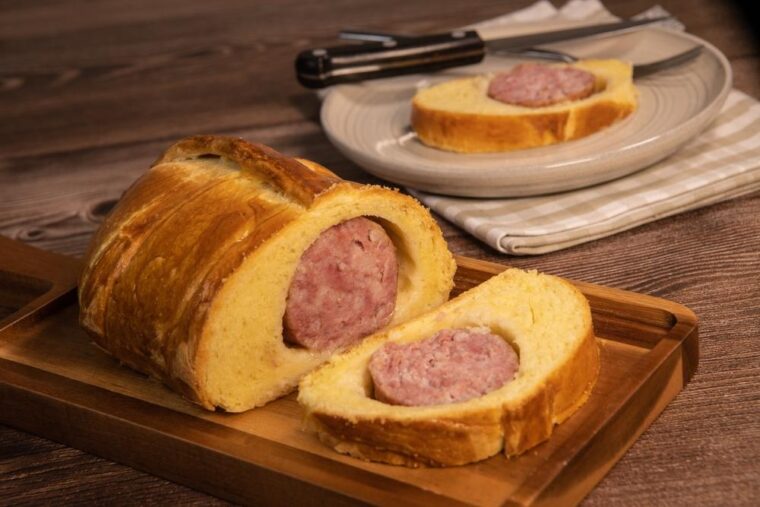 While Paris may be the official capital of France, it is only Lyon if thinking about the gastronomic capital of the world. Here, foodies can look forward to enjoying the most popular restaurants and the best dishes in the picturesque hilly city. Enjoy homely Lyonnaise cuisine at bouchon eateries such as duck liver pâté, veal casserole, roast pork, and sausages. Explore the local fresh markets to taste world-class wine and cheese and some popular local dishes made with seasonal ingredients. Today, eminent chefs such as Joseph Viola and Mathieu Vianney keep the city's culinary scene alive and create specialty dishes that are simply not to be found elsewhere. It is a great city for wine lovers, and you will always be served a small bottle of local wine when you order a pot. Lyonnaise craft beer scene is vibrant and lively, and one finds hundreds of beer types from all over Europe at the beer shops.
Why Lyon for foodies?
Lyon boasts plenty of Michelin-starred restaurants and flagship restaurants of the famed chef Paul Bocuse, the god of French cuisine. Get to taste Lyonnaise cuisine with extraordinarily rich flavors such as salade Lyonnaise, rosette Lyonnaise, and tablier de sapeur.
Local dishes not to be missed
Andouillettes de Lyon, Coussin de Lyon, Salade Lyonnaise, Quenelles and Salade Lyonnaise.
2. Genting Highlands, Malaysia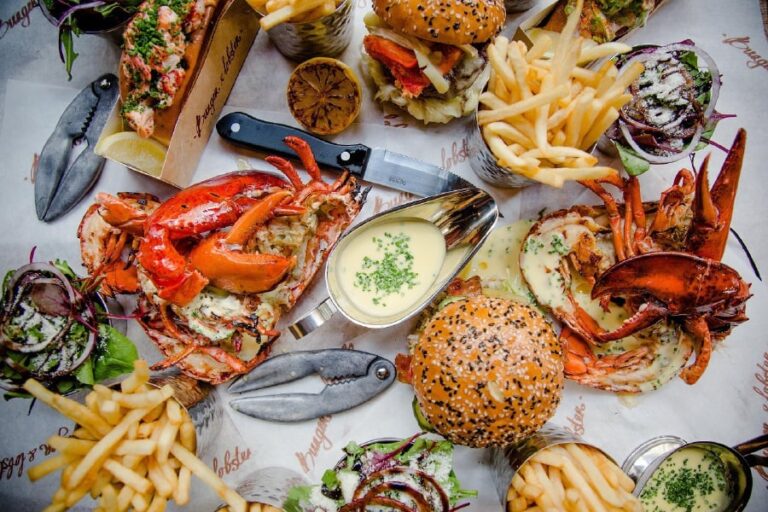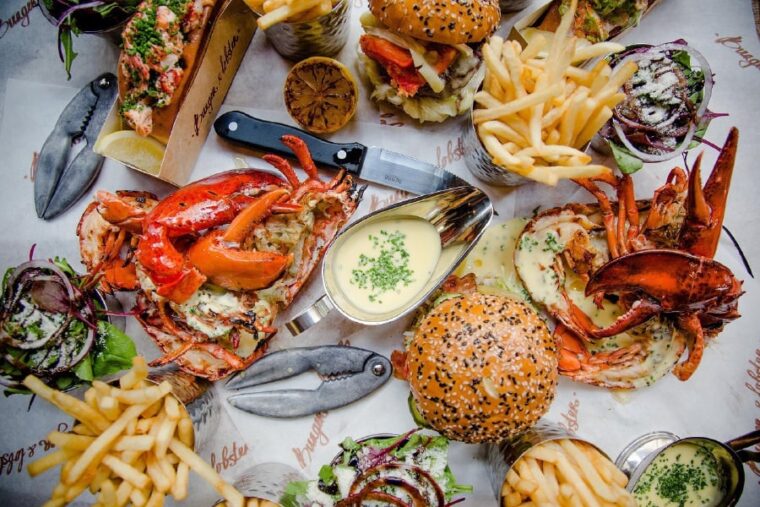 A vacation in Genting Highlands is a lot more than just a holiday trip as it offers one the opportunity to discover some incredible food and the best dishes. The small city located on Mount Ulu Kali Peak is already garnering attention among food lovers because of its enchanting and authentic food scene. It is indeed a food lover's paradise where one can discover some incredible food. Enjoy the breathtaking views of the Malaysian countryside as well as the culinary journey. It is the best place to enjoy fresh seafood at an elevated altitude. The culinary splendor, with some must-try restaurants and street food stalls, attracts food lovers from all across the world. Recent times have seen a surge in contemporary restaurants in the hill town that serve authentic local food and some incredible dishes. You are sure to come across some tantalizing aromas and amazing flavors as you explore the local markets.
Why Genting Highlands for foodies?
You will be impressed by the variety of dining options in Genting Highlands, and there is something for everyone, from fine dining to street food. If you are a vegetarian or follow a gluten-free diet, you will never run short of options here. There are exclusive restaurants that cater to the specific dietary requirements of their guests.
Local dishes not to be missed
Atlantic Lobsters, Korean BBQ, traditional paella dishes, Japanese chicken-based dishes
3. Sardinia, Italy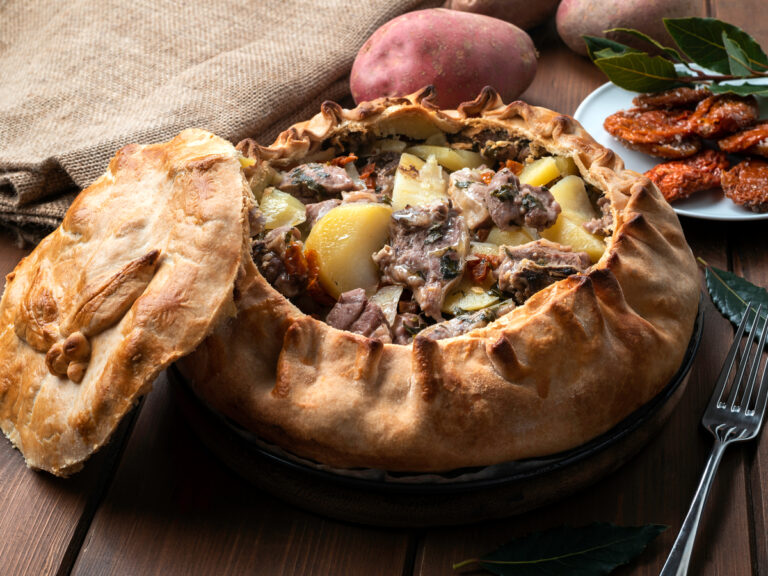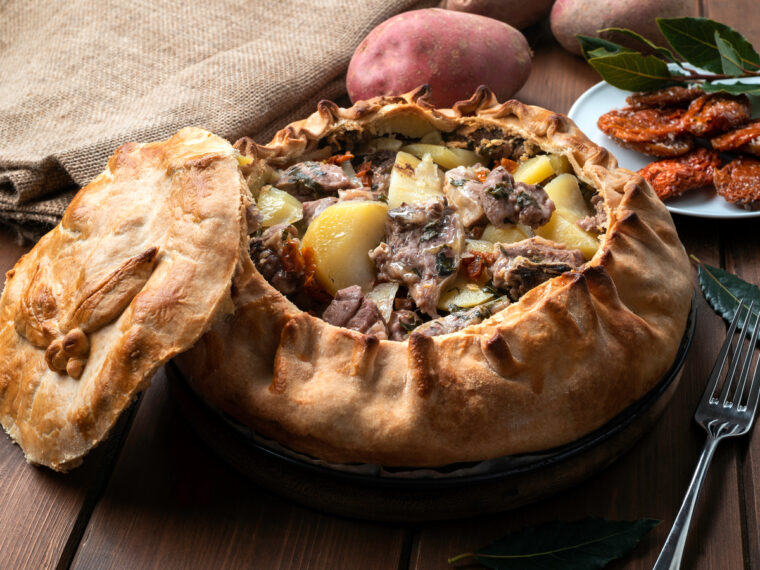 Sardinia, surrounded by sea, is much closer to Corsica, the French island, compared to Italy. Thus, it is no surprise to see the influences of the neighboring regions and islands on Sardinia's food and culture. The large Italian island is proud of its culinary identity, and Sardinian cuisine is all about fresh seafood, clams, tuna, lobster, and seasonally available fish. The young chefs here are more than willing to interact with tourists and foodies to celebrate local flavors and share their cooking techniques. This is the land where you can venture across the island and explore family restaurants and working farms that serve rustic dishes, dairy delicacies, and handmade pasta. Enjoy delicacies such as powerful bottarga, salted sheep's milk cheeses, and sweets spiked with wine.
Why Sardinia for foodies?
The fertile soils of the island produce some of the best produce, including fresh vegetables, fruits, and other ingredients. Sardinians carry a strong passion for pasta, and you will come across some unique recipes and interesting shapes. Sardinians also love their cheese, and pecorino cheese made from sheep's milk is one of the most popular. Discover rustic shepherd-inspired meat-centric recipes that use sheep, lamb, and mutton meat.
Local dishes not to be missed
Sea urchins, Malloreddus, Zuppa Gallurese, Pecorino Sardo, Culurgiones, Pane Carasau
Every food lover must visit and pay a pilgrimage to those cities that promise unforgettable culinary adventures. You are all set to enjoy a diverse range of culinary experiences because of the vibrant food culture of these cities that are sure to create lasting food memories. Get ready to embark on a gastronomic journey in any of the above-listed cities and make a delightful discovery of the universal language of food. Each of the above cities offers an exciting culinary journey for foodies and is known for some iconic spots famous for a wide range of dishes. Discovering traditional food is a great way to understand the city's rich cultural heritage and embark on an exciting culinary adventure!