If you want to completely change the look of your home for little money, start with the walls. Today there are inspirational wallpaper trends that will leave you breathless. It is a safe way to update your home, because you will be able to decorate the room in an unusual way. The most important thing is that you feel nice in a certain room, and if you have no idea how to achieve that, we will help you. Experts have come up with some new ideas that have delighted a wide mass of people.
If you also want to have walls that will say only the best about your sense of design, read some of our suggestions that we have selected for you. No matter what taste you have, there are wallpaper ideas that are universal. From traditional design to geometric and tropical patterns, you have plenty of options.
1. Maximalism
This interior design has become popular again. Experts predict that it will stay on the popularity ladder for a long time for a simple reason. Maximalism depicts the wild side of the design world. These are various patterns such as leopard prints, folds, stripes, etc.
2. Florals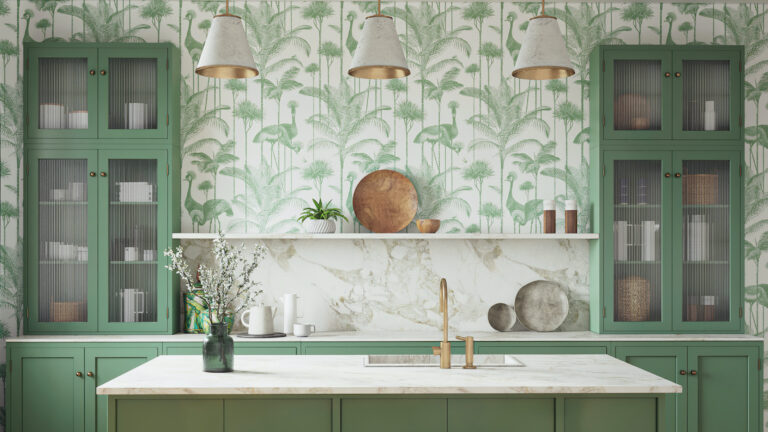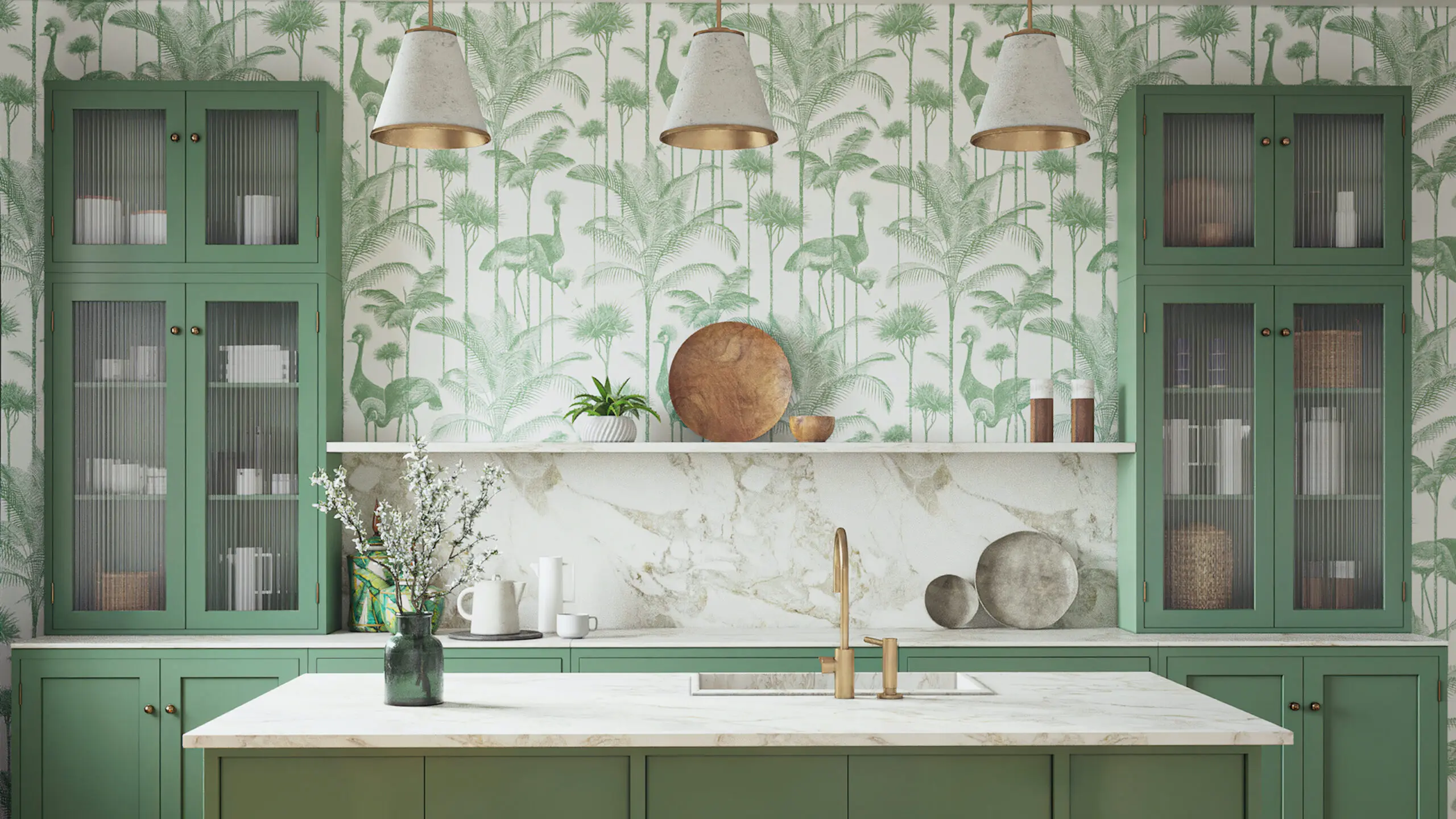 Wallpaper experts from Wallmur told us floral details will always be used in the design. There is something soothing about them, and at the same time magnificent. So, this design will refresh your room and bring a natural environment into it. Best of all, you will easily blend in with the rest of the furniture and kitchen elements, because you have a wide range of colors to choose from. Whether your kitchen is antique, retro or modern, this design of kitchen wallpaper will fit perfectly into it. So focus on the colors or the ideal combination for your space. In that case, it is important to stick to the size of the flowers in the pattern. For example, large prints can make your kitchen small and vice versa.
3. New Chintz
Imagine mint green walls. This scene speaks of sophistication and style. It is a design that is full of movement, color and exuberance.
Trends clearly show that we are increasingly going back to the past when it comes to wall design from WallPics and you can find a lot of funny stuff on their homepage.
Remember that this color also depicts intellectuals, philosophers, artists and all those who have deviated from the traditional. Dare to do the same and opt for this liberated modern style.
4. Archival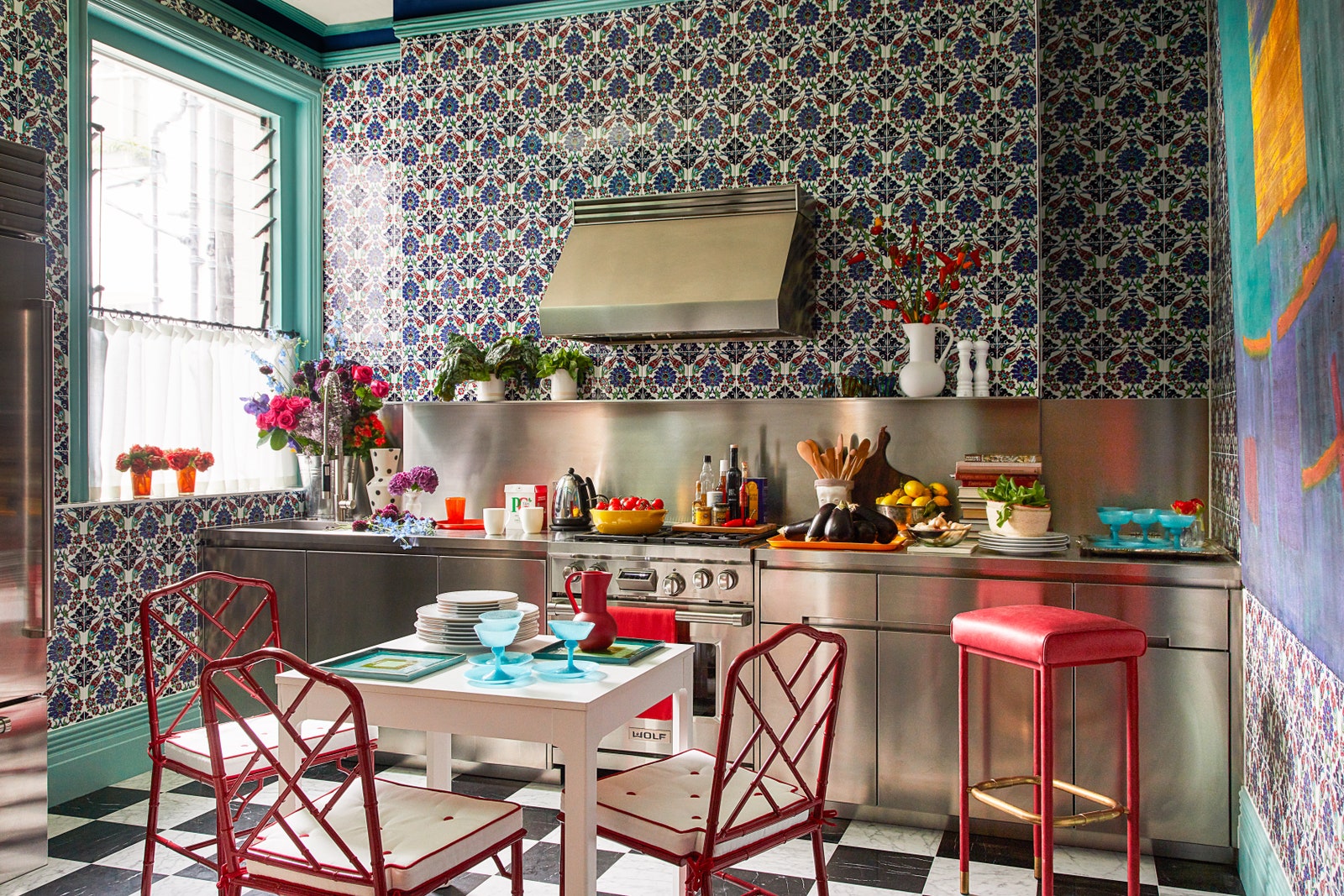 If you want something authentic with natural motifs, invest in a design like this. With it, you will show your guests that your wallpapers are much more than mass production. This unusual phenomenon will rarely leave you indifferent.
5. Contrasting patterns
Be imaginative and do something like this. This unusual design will perfectly highlight the kitchen elements and your overall idea that you had. So you will enjoy the beautiful view while spending time in this room. You will have the opportunity to organize fancy dinners and similar events. All it will take to make your kitchen shine is to effectively define the zone you want to rearrange, followed by mixing and matching prints. Make an effort to create a colorful space that will be for cooking and fun at the same time.
6. Wallpaper behind shelves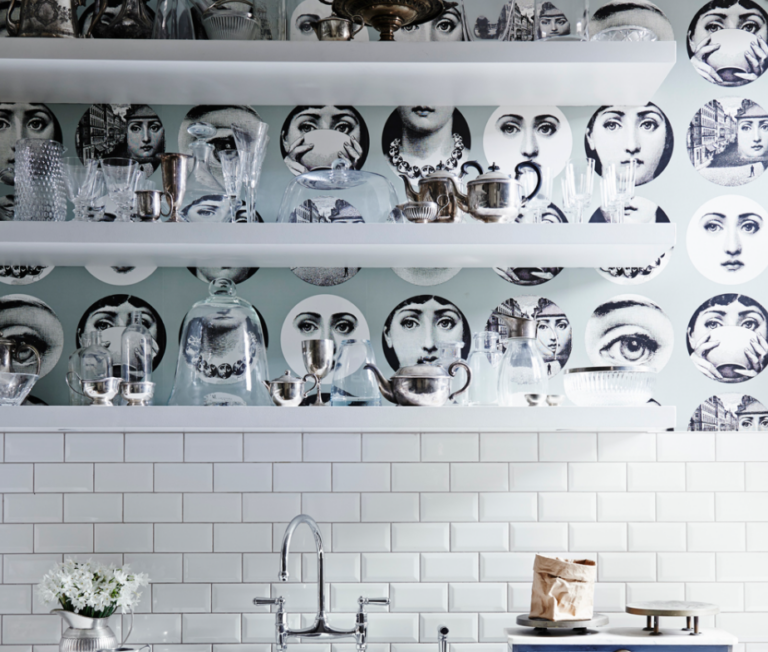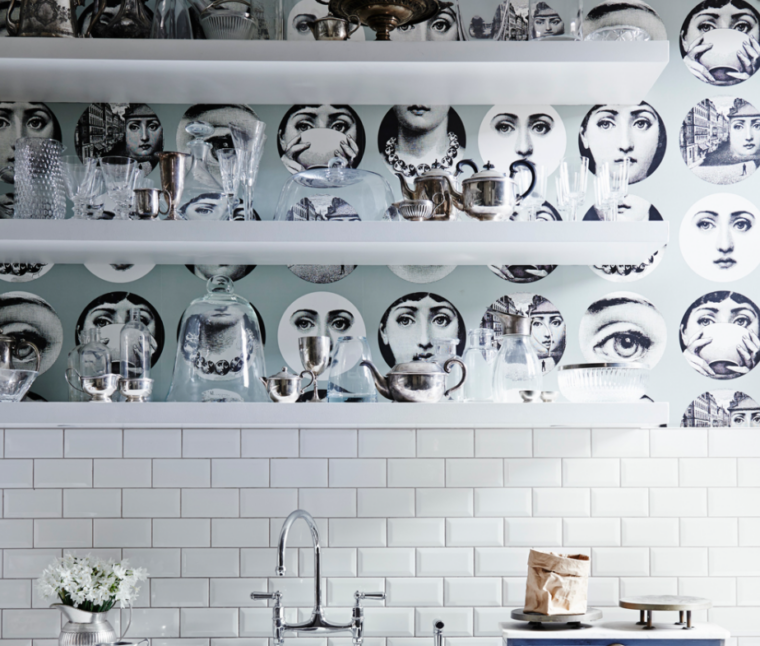 Shelves do not have to be just a useful thing that will be used for storing kitchen items. They are also used for decorative purposes, and you can use this idea to contribute to its appearance. Having open shelves means that your kitchen is of the informal type, as most of your kitchen utensils are visible. However, you get an even better look with the wallpaper you put behind the shelf. This will draw attention to all the items you want to highlight. This way you can give your kitchen a personal touch. To achieve even better results, do not overdo the amount of wallpaper. Let it be very few samples, they should cover only one or two walls.
7. Neutral tones
Neutral tones are always popular, because they give a certain dose of calm. When it comes to the kitchen or family home, this space is very much needed in one space. If you want to make a kitchen transformation, our advice is to make it as simple as possible. No matter which direction you choose, you can still achieve an attractive look. In that case, everything will depend on the details you choose. For example, a small print will give a more traditional look to the kitchen, while a large print will create a more formal atmosphere.
8. Texture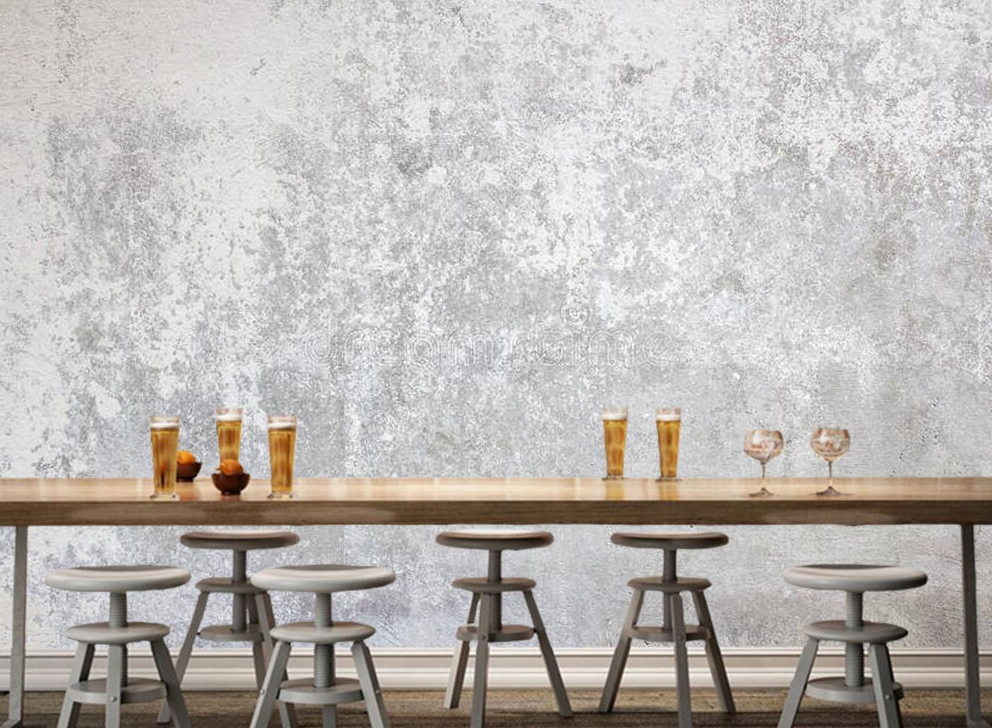 One-dimensional piece of paper is a thing of the past. Now the walls are a canvas on which it is allowed to experiment. The easiest way to do that is with wallpapers that are easy to install, remove and come in various variants. As printing techniques are constantly evolving, today you can find a huge number of surfaces of different textures.
9. Faux Wood
Wood is one of the most popular materials. The biggest advantages are longevity and beautiful appearance. However, you can achieve the same thing with wallpaper and get even better results with country kitchen wallpaper. There is no need to create extra work for yourself when you can simply stick wallpaper that will create a warm atmosphere in the kitchen. Fresh colors like this can totally enliven the space and start the imagination.
10. Jungle print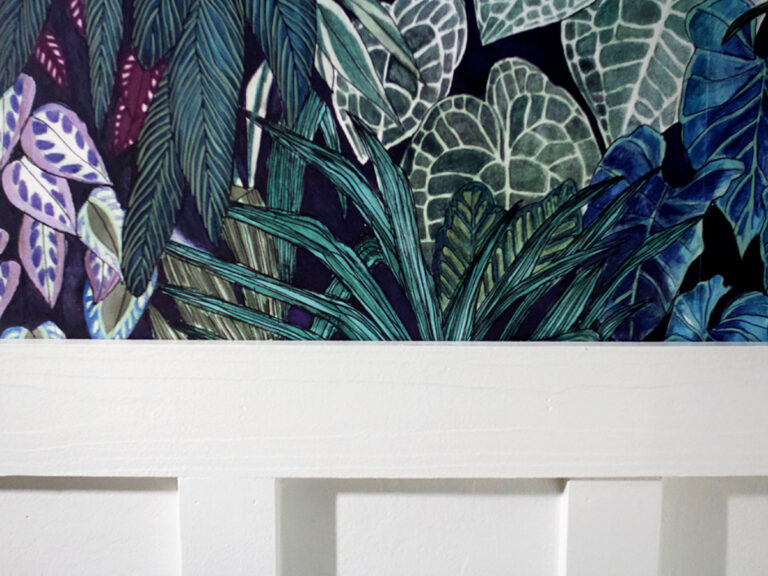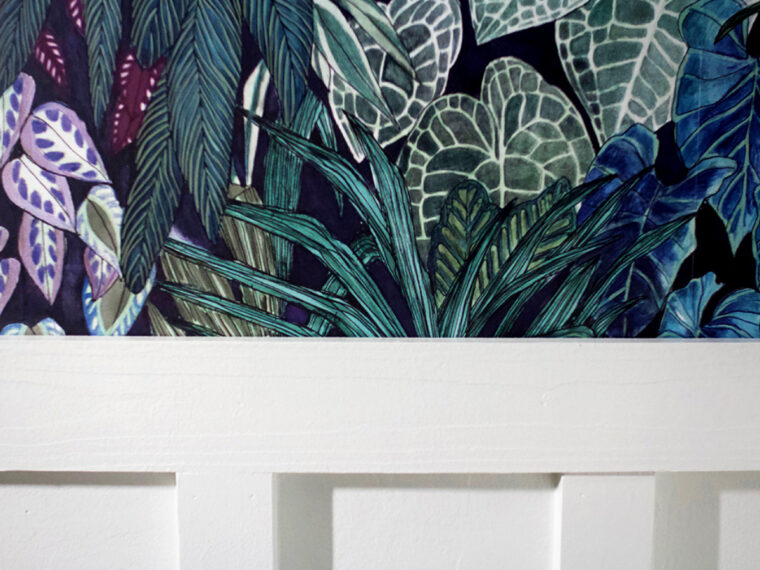 If you are a nature lover, be sure to consider this suggestion. The wallpapers have a very realistic look, and if you rearrange the entire kitchen in this style, you will have the impression that you are in the jungle. This gives a very mysterious look to the kitchen and is a great choice for all people who are free-spirited or for busy family members who are constantly rushing somewhere. You have to pay attention to kitchen wallpapeper border to make everything look great.
Looking to transform your home on a budget? Consider starting with the walls and taking advantage of the benefits of a savings account at joywallet.com. There are many inspirational wallpaper trends available today that can create a stunning impact. This is a safe and easy way to give your home a fresh look without breaking the bank. The most important thing is that you feel nice in a certain room, and if you have no idea how to achieve that, we will help you. Experts have come up with some new ideas that have delighted a wide mass of people.
Conclusion:
Wallpapers are a modern, innovative and unmistakable choice for your walls. Depending on your taste, you can achieve a lot. For example, they are useful when you want to visually expand the space, reduce it or achieve something similar. There are various motifs that you can use for these purposes, and they are obtained very quickly and are easy to install.