Technology plays a vital role in every modern household. Today, families rely on in-home technology to alleviate the pressure and stress caused by a very hectic lifestyle, create a comfortable and stress-free sanctuary, and reduce energy consumption to save money long-term.
The kitchen has benefitted from the recent advances in technology as more and more tools can be now used to improve the functionality of this space. Regardless if you want to maintain a spotless kitchen 24/7 or cook the best meals fast, there will always be a tech that fits your needs.
Here are seven kitchen technology ideas you can incorporate into your smart kitchen design:
1. Smart Kitchen Displays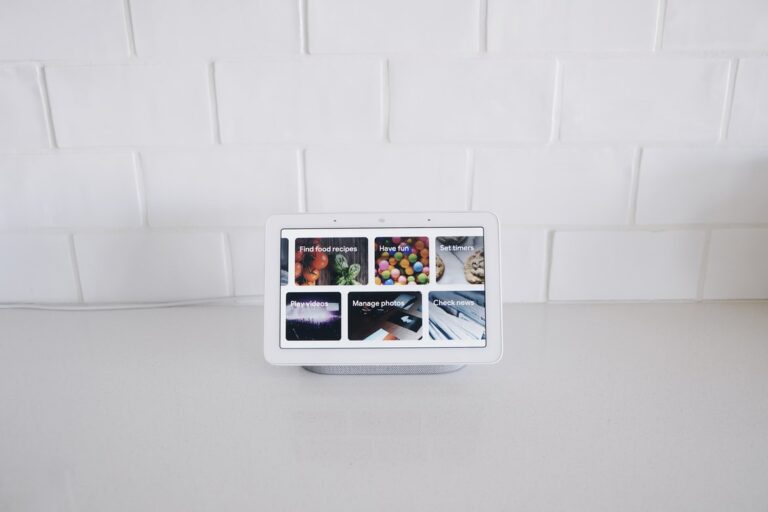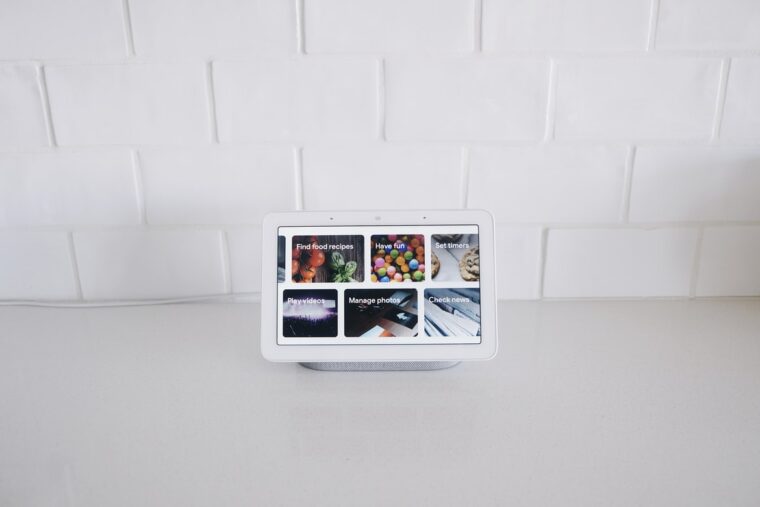 Touchscreen technology is no longer new but it recently made its way into modern kitchen layouts. In fact, touchscreen technology is gaining popularity among many homeowners and is becoming a necessity in different houses.
If you're looking for ways to make cooking easier and faster, invest in a smart kitchen display as soon as possible. This technology can significantly improve your performance in the kitchen as you can watch recipes online, set timers, make a grocery list, and catch up on your favorite movies and shows using your voice or fingertips.
Smart kitchen display works best when installed in between kitchen cabinets, built-in on walls, or integrated into your island countertop. You can click here to access professionals who can help you decide on the best locations for your smart kitchen display.
2. Charging Stations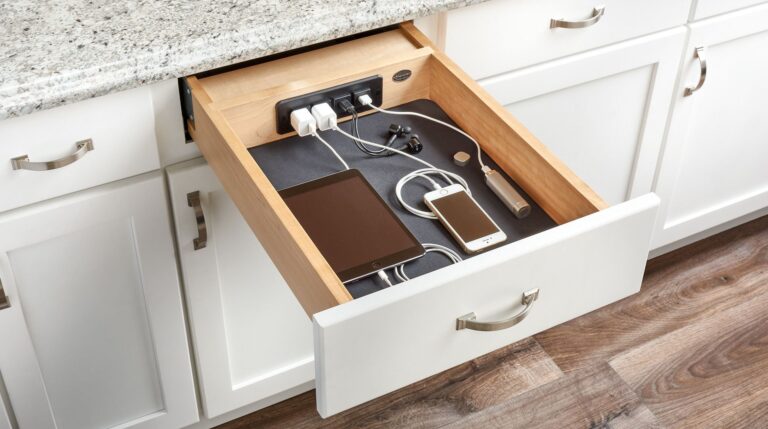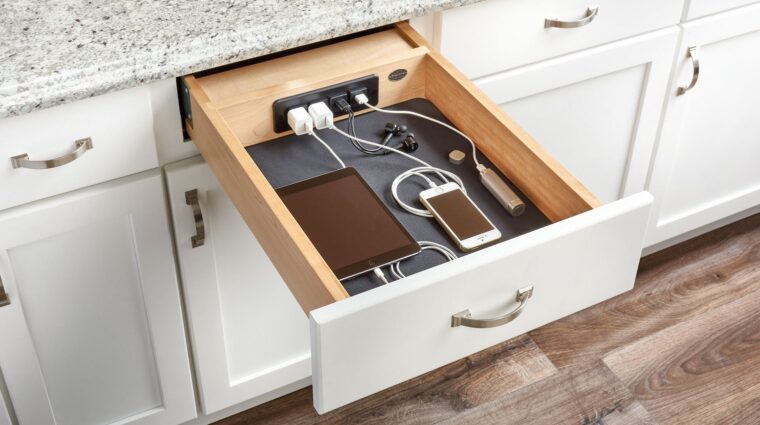 As people have become dependent on their gadgets, the need for charging stations in various areas of the house has increased. Today, it's not enough that bedrooms and living rooms have charging stations; your kitchen should also offer this amenity.
Aside from being convenient, charging stations can also keep your kitchen organized. Because there's a specific spot or area where people can charge their devices, you don't have to worry about seeing tangled cords scattered all over your kitchen.
One of the easiest ways to create a charging station in your kitchen is to install electrical outlets in an unused drawer. This frees up counter space and keeps devices out of sight.
3. AI-Driven Gadgets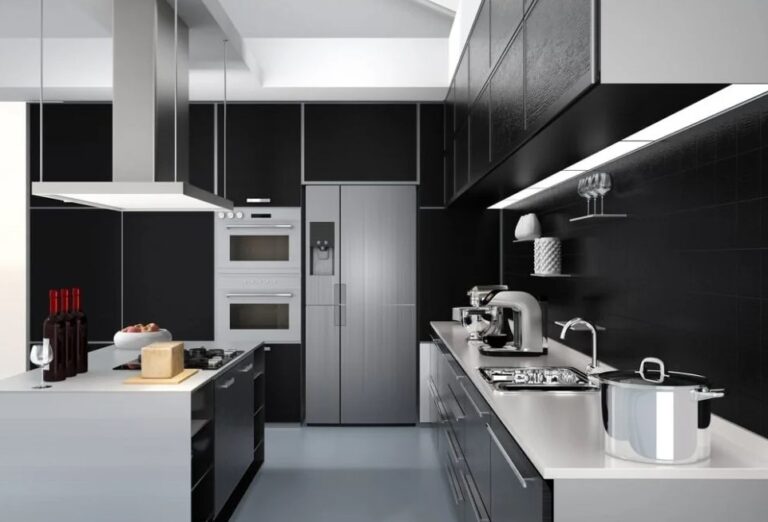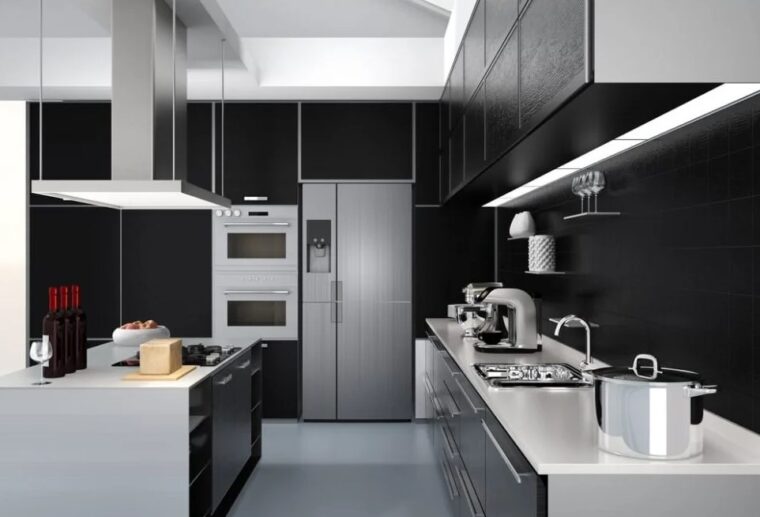 Artificial intelligence (A.I.) has improved business processes in different ways, but do you know that this tech can also enhance your kitchen experience? Nowadays, you can upgrade your gadgets with their AI-driven counterparts and experience better cooking efficiency and increased control.
AI-driven gadgets can make the following tasks simpler:
Grocery ordering: AI-powered gadgets can record your voice as you're saying products out loud and create a grocery list for you. Some gadgets can also scan the boxes you throw away and then add these items to your grocery list. Talk about convenience!
Planning and preparing meals: You can also invest in an AI-driven gadget that helps you build a grocery list based on the cooking videos you regularly watch. If you have difficulty following video tutorials, many gadgets can also provide you with step-by-step guides.
Mindful eating: There are now intelligent plates that analyze everything you eat, making it easier for you to determine the calorie content of your meals. You can also use a smart fork that vibrates once it senses that you're eating too fast.
Safety: Portable devices that monitor your home for hazardous gasses, such as radon and carbon monoxide, are widely available today. Sensors that function as a smoke alarm and quality of air monitor have also become commonplace.
4. Smart Bins That Make Compost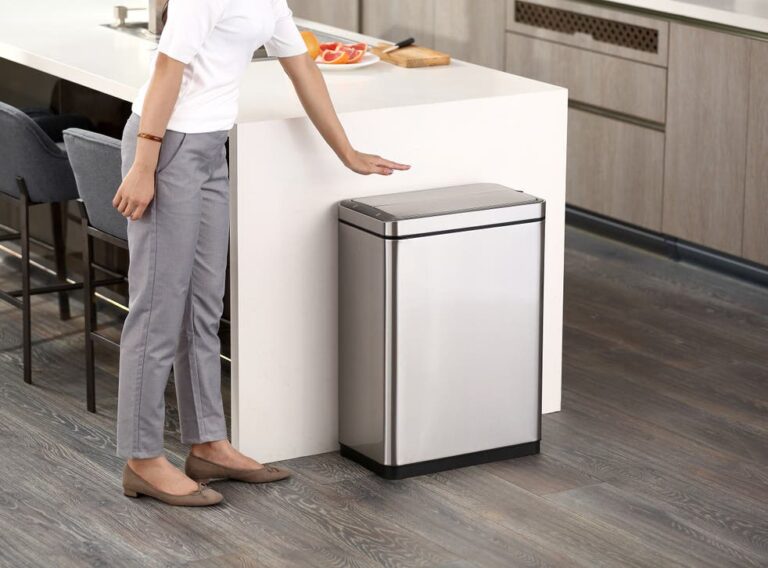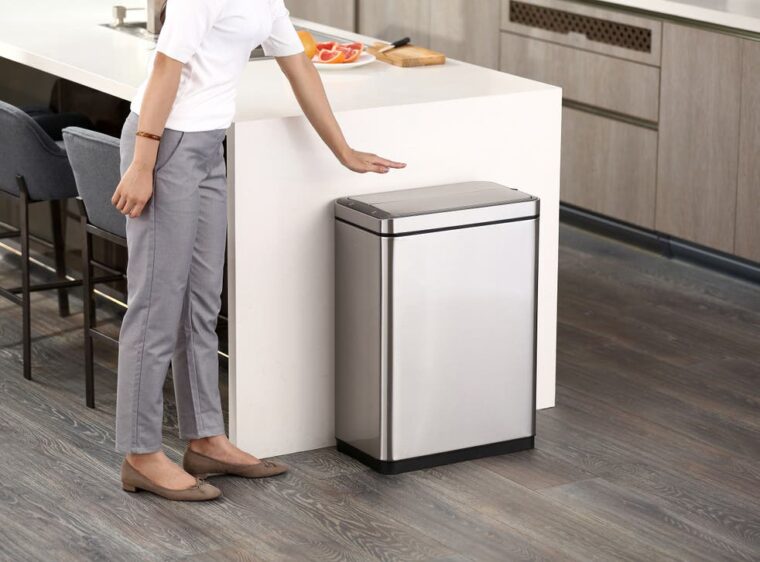 Poor waste management disposal continues to be one of the biggest problems in the world that create serious negative impacts on the environment. Since landfills are believed to no longer support the increasing waste production, it's vital for homeowners to find solutions to minimize waste production at home.
Aside from recycling, you can maximize technology to improve your home's waste management. One of the most innovative solutions you can invest in is smart bins that make compost. This technology can reduce your home's waste productions and create compost that can improve the overall health of your garden.
5. Virtual Assistants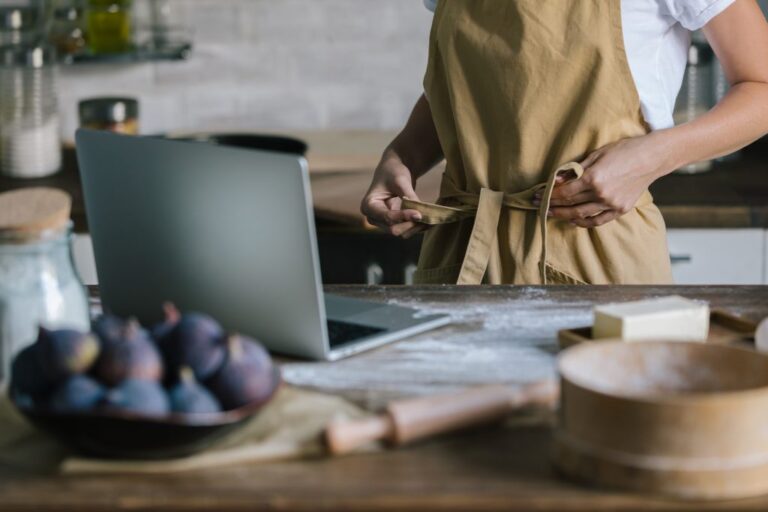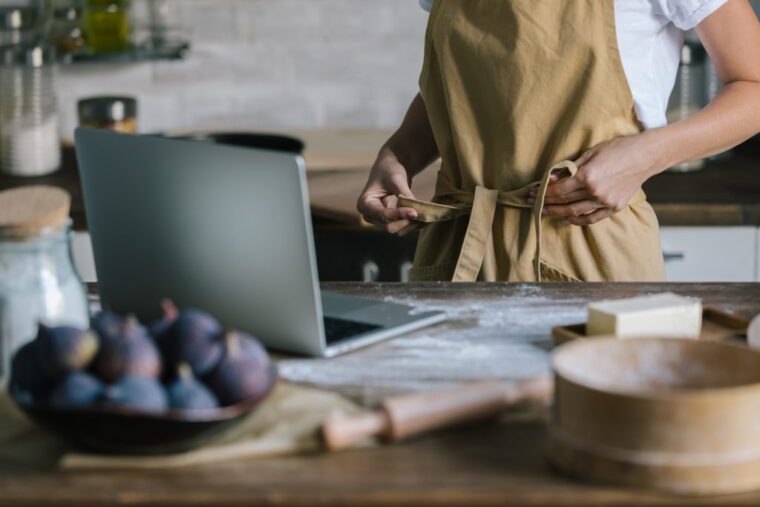 Cooking is often a daunting and time-consuming chore, which is why you'll need all the help you can get to make the process easier. Instead of frequently asking for help from people at home, use a virtual assistant in your kitchen.
Virtual assistants are a godsend if you love to spend time in the kitchen. These hands-free devices allow you to access recipes, set multiple cooking timers, convert units, and even control gadgets and appliances through voice commands. Cooking and meal preparation becomes more fun with a virtual assistant, too—command the device to play your playlist, and you can enjoy your favorite tunes while finishing up your chores!
6. Touch-Activated Faucets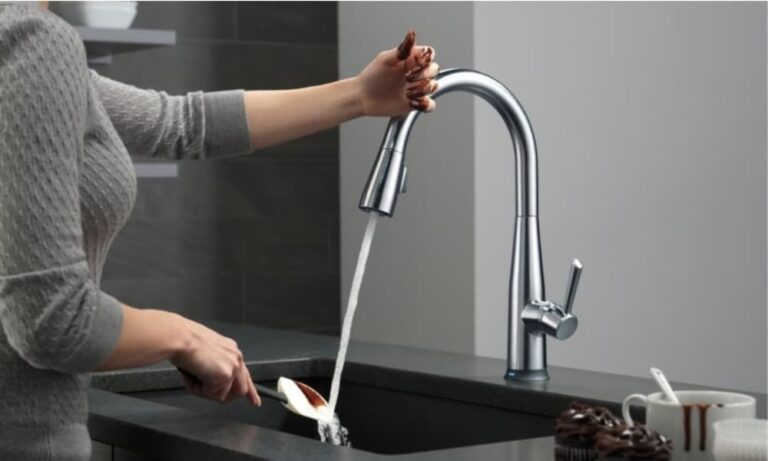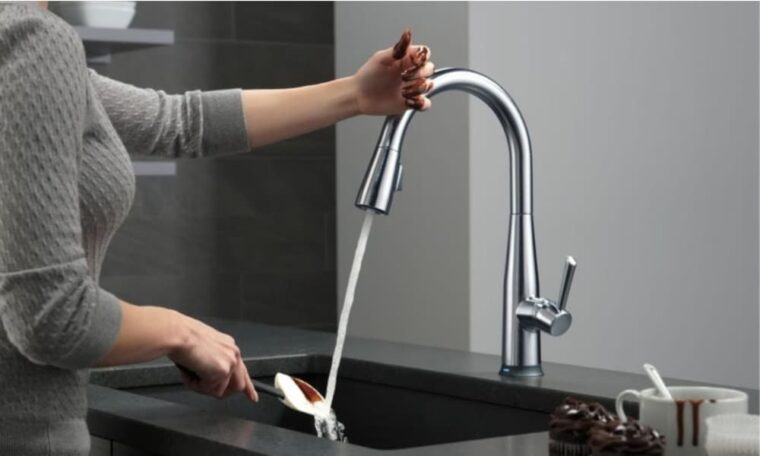 You'll likely have your hands full (figuratively and literally) when you prepare meals in the kitchen. For example, cooking a full meal course for the family will require you to make at least three meals including an appetizer, main course, and dessert.
To lessen the stress as you're preparing meals, use touch-activated faucets in your kitchen. This will make it easier for you to wash anything when your hands are too messy. Do you want to wash your ingredients, but your hands are full of dough from baking deserts? Simply tap the faucet with your hand, arm, or elbow, and you're good to go.
Unlike traditional faucets, you don't need to touch and twist knobs to use touch-activated faucets. This will lessen the spread of germs and grime in the kitchen.
7. Special Lighting Systems And Fixtures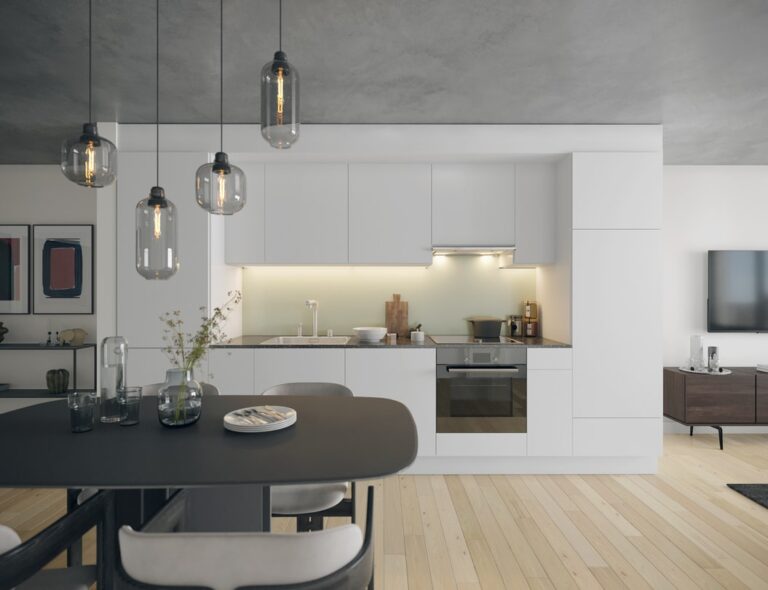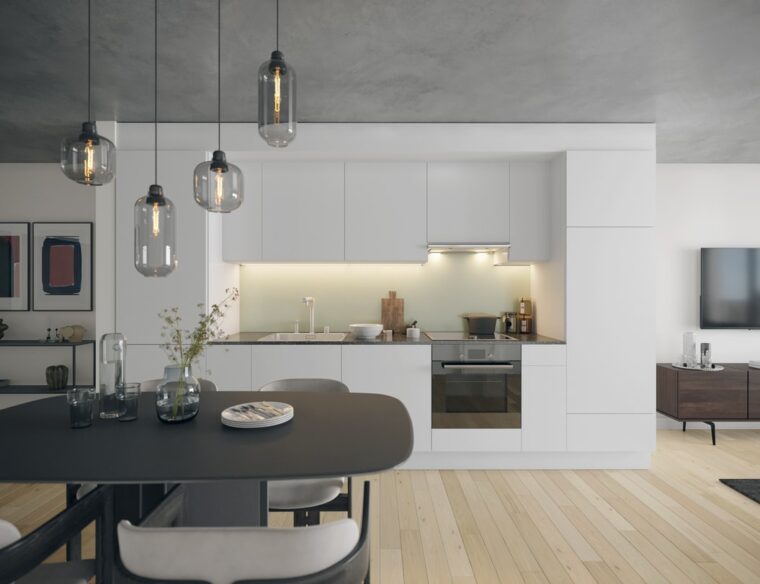 Every design element present in your kitchen can affect your mood when cooking—and that includes your lights. The colors of your light can influence your physical and mental wellness, which is why you should be careful about the type of light you'll incorporate into your kitchen.
Use technology to help make you feel better by adding a special lighting system in your kitchen. Nowadays, you can install overhead lights designed to create the illusion of rainfall or waterfalls. You can also set this lighting system to change colors at a specific time. Great news! Modern light fixtures mostly follow energy consumption standards to ensure efficient electricity use.
The mixture of different colored lights in your kitchen will surely make your cooking experience pleasant and stress-free. Plus, these lights can help you set the right mood for your kitchen, perfect when you often entertain guests in the area!
Partner With Pros
The kitchen is the heart of every home, so work with professionals before deciding which technology ideas to invest in. Hire experts who have years of experience designing and sourcing functional kitchens, so you'll learn which tech will work best for your space.