In your home, ensuring proper ventilation is essential as it can assist in keeping and rotating healthy air inside. It can help you live in a cooler and healthier environment, which is great for people who have young children or live with the elderly. With that, you need to make sure that your home is well-ventilated at all times.
When it comes to maintaining proper ventilation, the area you should focus on is your kitchen. Your home will be filled with smoke from the type of food you'll be preparing in it so you should pay attention to this. In order to help you out, listed below are some ways to design a well-ventilated kitchen:
Add Plenty Of Working Windows
Of course, when promoting proper ventilation inside your home, the first thing that you should do is add as many working windows as possible. By doing so, you can significantly increase airflow and enable adequate ventilation inside and outside of your property. This is a cost-effective solution as the working windows are low-maintenance and they help make the room airy and brighter. It'll be a great overall solution for your home.
In adding plenty of operable windows to your home, ensure that they open as widely as possible. This will help promote maximum airflow which your home will benefit from. You can view the various styles and types at windowfactory.co.nz, or other similar websites to assist you in choosing the right windows for your home. The wider and bigger your windows are, the better it'll be for the room's airflow.
Place The Range Against The Wall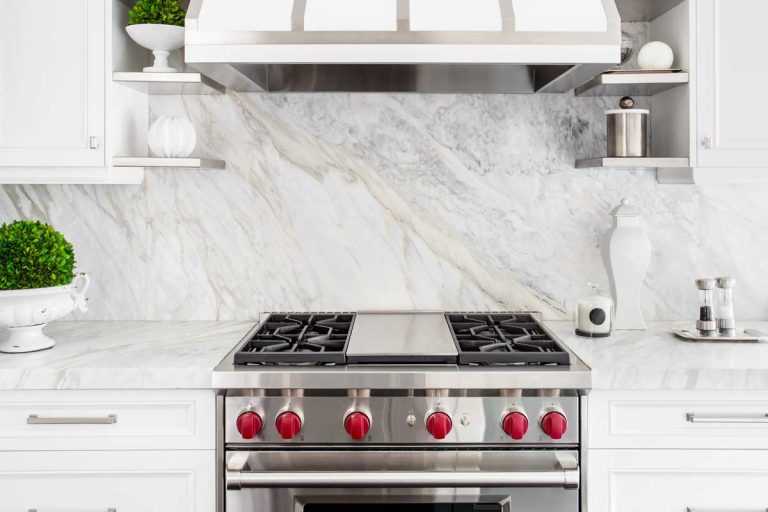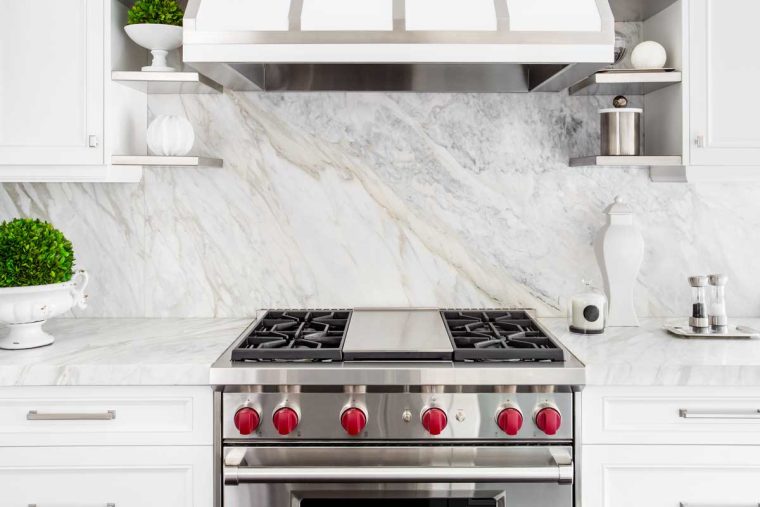 The biggest contributor to the air pollution in your house is your range. With them, you can expect grease, fumes, and other contaminants to spread throughout the space. You should consider setting your range up against a wall to lessen the air pollution they cause in your kitchen and entire house. While placing the range on the island so you can enjoy the view of the dining room as you cook can be a good idea, it might not be the best choice in terms of promoting proper ventilation.
When you place your range in the middle of the kitchen, even with a hood, it might still enable the fumes and moisture to spread throughout the entire room. However, a range placed against the wall will serve as a barrier that can stop the air from spreading throughout the area; the range blocks all the air before it expands.
Purchase The Right Range Hood
Of course, your best friend when it comes to keeping adequate ventilation in your kitchen would be your range hood as this equipment absorbs all the moisture and keeps pests away. This will allow your home to be clean and free from excessive humidity. Moreover, it can also help to reduce odor, especially if you're cooking aromatic foods.
Furthermore, you need to ensure that you purchase the right range hood that fits your kitchen needs. Ensure that you're buying one that fits the entire size of your range. For maximum effectiveness, the hood should protrude outward from the front and sides by at least three inches. Additionally, you should also consider looking for a hood with odor removal features to keep your kitchen odor-free.
Ensure Proper Placement Of Range Hood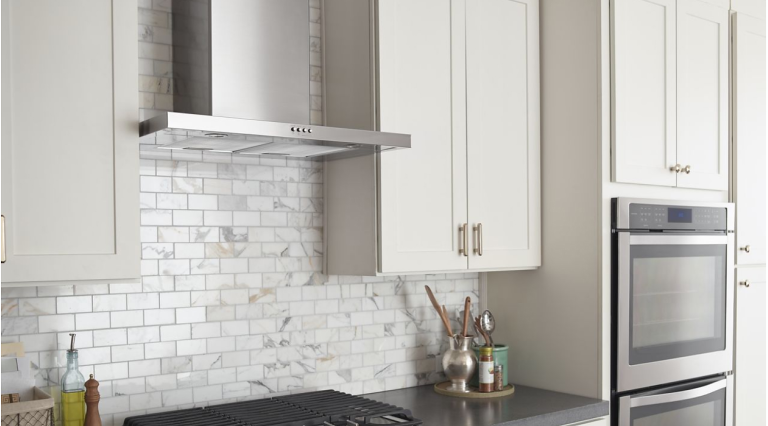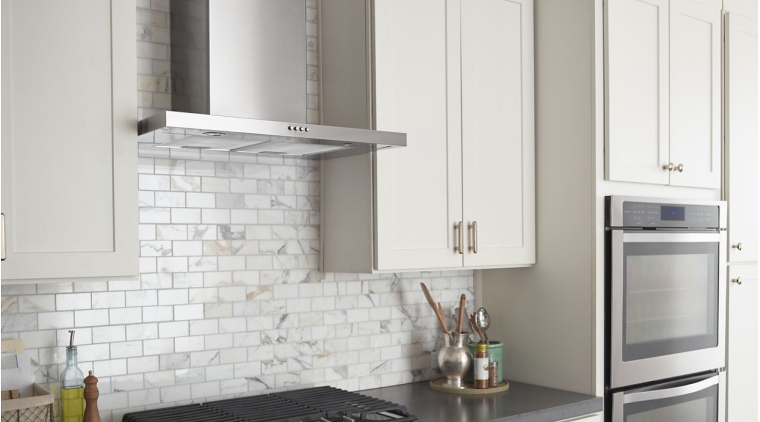 The placement of your range hood is highly important as it can affect its effectiveness. Usually, the gap between the range and the hood should be between 30 to 36 inches. Anything lower or higher than that may impede your view or affect its usability, especially when positioned too low.
However, if you still need to install a range on your kitchen island, you might want to consider looking for a different type of hood, especially if the traditional ones aren't aesthetically pleasing for you. Alternatively, you can use a downdraft system that works similar to a rangehood but with a different and seamless design. With this system, however, you'd still need to do an assessment because of its height, especially if you're cooking in a pot.
Allocate Fans
In instances where you cannot install a range hood due to inadequate space, or you're trying to cut costs, using fans would be your best alternative. It works well and is cheaper. However, because they're susceptible to moisture and humidity, you might need to spend more time cleaning them.
When it comes to installing fans for your kitchen, you can go for a ceiling fan or a wall-mounted exhaust that works just as fine. Just ensure that you place them near your range and open the windows to let the room's excess air out. Keeping your room closed might only cause the trapped air inside to spread.
Make The Kitchen Easy To Clean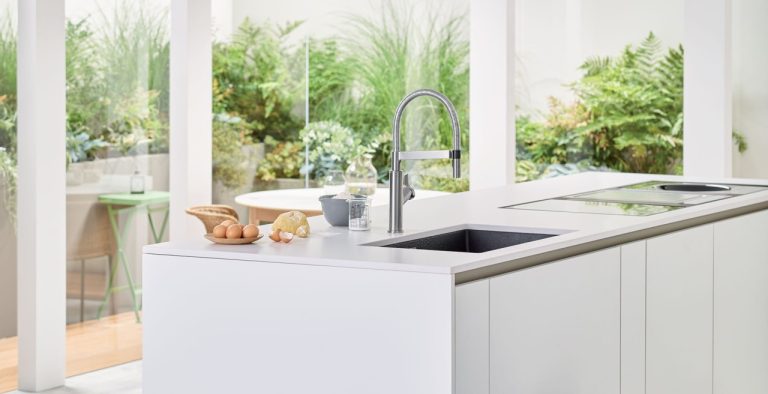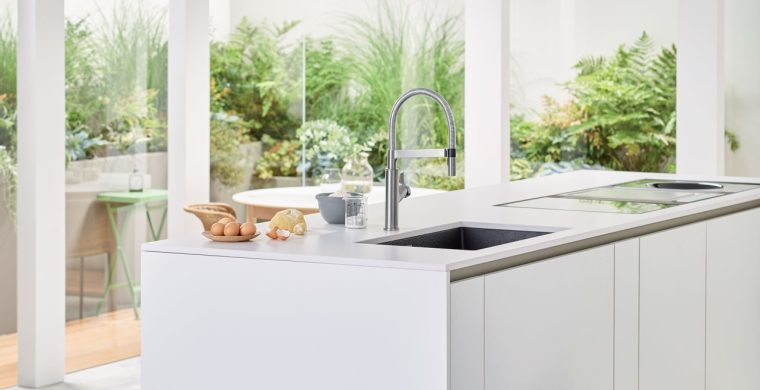 Apart from the air and moisture, the dirt inside your kitchen can also affect your room's ventilation. When making a well-ventilated home, you also need to always keep the rooms neat and tidy. Make the kitchen simple to clean in order to inspire yourself to keep it spotless at all times.
Avoid using tiles with grouts for your countertops, as dirt can easily get in between those. Using a solid material allows for a more effortless cleaning every time you work in the kitchen, while dark-colored countertops would make stains appear less noticeable. Additionally, installing a backsplash makes wiping oil splatters easy for you. The easier you allow your kitchen to clean, the more motivated you'll be to keep it sparkly and mess-free all the time.
Takeaway
Designing a well-ventilated kitchen can really be tricky, as you need to be particular about everything you put in it. Keep in mind that the location of your range and range hood has a big impact on how humid your house will be. With proper planning and strategy, you can reduce the humid air inside your house and allow clean and fresh air to flow. While it might require a lot of work, the benefits it'll bring to your home will be worth it.