It is always a good idea to free up space in your pantry so that you can make more room for healthier options and alternatives. There is a very common misconception that healthy ingredients automatically make for unappetizing meals. However, this couldn't be further from the truth. Adding or switching to some healthier ingredients doesn't automatically mean that you are following a rigorous diet. While it's always a good idea to be mindful of what you eat, regardless of whether you want to lose, gain, or maintain your weight, you can still use healthy ingredients to make yummy pizzas and burgers.
Although these kinds of foods are not typically "healthy", having them every now and then can be good for your mind and soul. The goal here is to be mindful and aware of what you eat; you should not cut out delicious food that adds no nutritional benefits to your diet. Instead, you should find ways to make it more healthy. How about replacing calorie-dense and innutritious McBurgers with homemade, ingredient-controlled burgers? You can use Sprouted whole grain buns, low-fat burger patties, homemade sauces instead of sugar-filled condiments, and organic lettuce and tomatoes to make your own gourmet-grade, healthy burgers. Read this article to find out 6 versatile and healthy ingredients that you should always have in your home.
1. Coconut Oil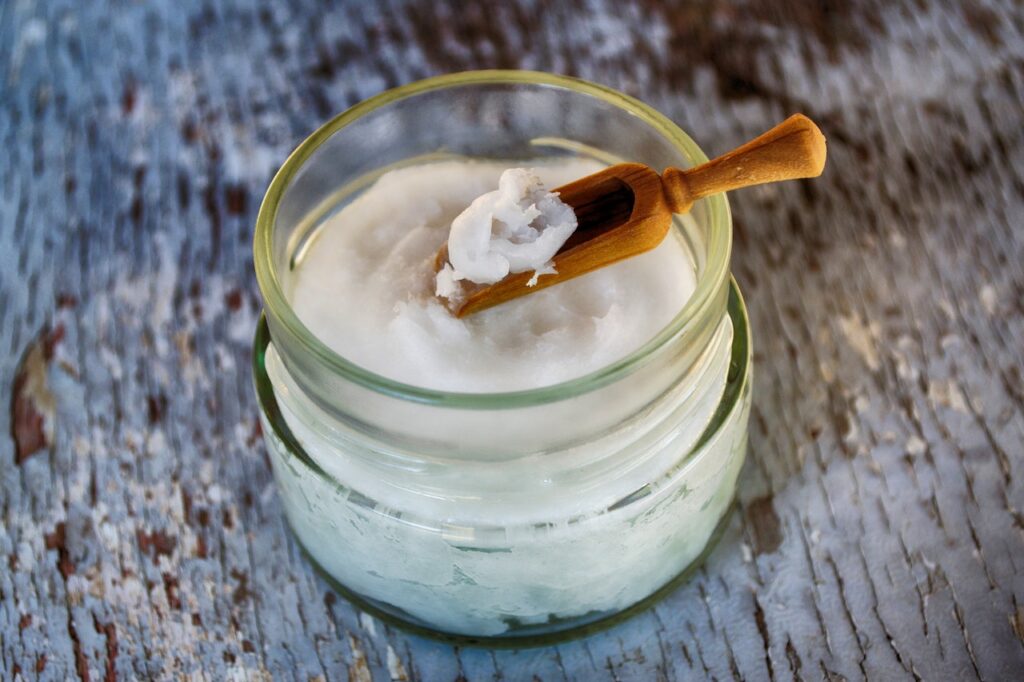 Coconut oil is one of the most important ingredients that you should always have in your kitchen. First off, coconut oil has a very high saturated fat (namely lauric acid) content. As a result, there is high resistance to oxidation, and this is why it's so great for cooking food that requires extreme heat, like frying. Coconut oil can also improve blood lipid levels and increase the "good" HDL cholesterol, possibly reducing the risk of heart disease. According to Healthline, a study showed that 40 women who suffered from abdominal obesity experienced a reduction in waist circumference and other improved health markers when they used coconut oil in contrast with soybean oil.
Other studies show that coconut oil can reduce appetite when included in your breakfast. Coconut oil can provide you with a quick energy source, boost your metabolic function, and improve your immune system, helping you fight off the risk of diseases. You can use coconut oil to make various recipes. Whether you want to make fried eggs with rice, popcorn, shrimp-stir fry, or cookies and brownies, coconut oil can be used to cook and bake delicious meals and desserts alike.
2. Olive Oil
Olive oil is another healthy oil alternative. Olive oil is rich in monounsaturated fat, making it resistant to high heat and suitable for cooking. It is rich in vitamins E and K as well as antioxidants, reducing the risks of chronic diseases. Antioxidants also prevent the oxidation of your blood cholesterol, lowering your risk of heart disease. Olive oil also comes with anti-inflammatory benefits; severe inflammations are usually the leading causes of several diseases, including heart disease, cancer, type 2 diabetes, metabolic syndrome, obesity, arthritis, and Alzheimer's.
The key anti-inflammatory elements, including oleocanthal, which operates similarly to ibuprofen, are regulated by antioxidants. Those who regularly use olive oil are also at a lower risk of strokes and heart disease. The nutrients in olive oil can also kill or inhibit very harmful bacteria, such as Helicobacter pylori. In fact, there are several other natural remedies for Helicobacter pylori, which you can read more about here.
Olive oil can be used to cook endless meals, and according to thehotdog.org, hot dogs may be one of them. For instance, you can use olive oil to make stir-fry, salad dressing, and sauteed vegetables.
3. Spinach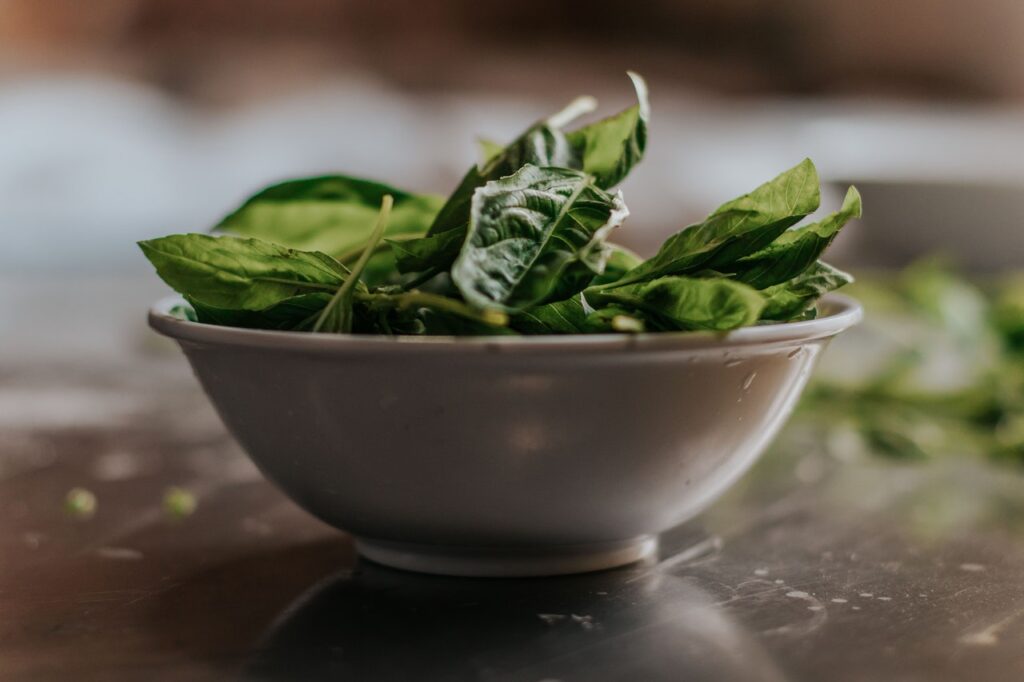 Whether you choose to make spinach queso, cook it and eat it along with rice, or put it in your salad, spinach, which is a very dense leafy green, is a must-have in your kitchen. Spinach is very rich in insoluble fiber, making it very beneficial to one's health. It is rich in vitamin K1, which is the vitamin responsible for blood clotting, folic acid (also known as vitamin B9), a vitamin that's essential for pregnant women as it is responsible for tissue growth and regular cellular function, iron, which is an essential mineral that helps create hemoglobin, calcium, which is important for bone health and is a signaling molecule for muscles, heart, and nervous system, vitamin E, vitamin B6, vitamin C, which is an important antioxidant that helps improve immune function and skin health, and carotenoids, which the body later transforms into vitamin A. Spinach can aid with blood pressure, cancer prevention, and eye health.
4. Dried/ Fresh Garlic
Garlic is a very nutrition-dense, low-calorie vegetable. It can help fight various illnesses, including the common cold, and has been used throughout history as a natural medicinal remedy. It can reduce blood pressure and improve cholesterol levels, lowering the risk of heart disease. Garlic, like spinach, is rich in antioxidants and can therefore aid with the prevention of dementia and Alzheimer's. It can also help improve bone health and detoxify the meals in the body. You can buy fresh garlic and chop some whenever you need it, or purchase a pack of freeze-dried garlic. Garlic can add a very unique flavor to your food, making it significantly more delicious.
5. Chicken Breasts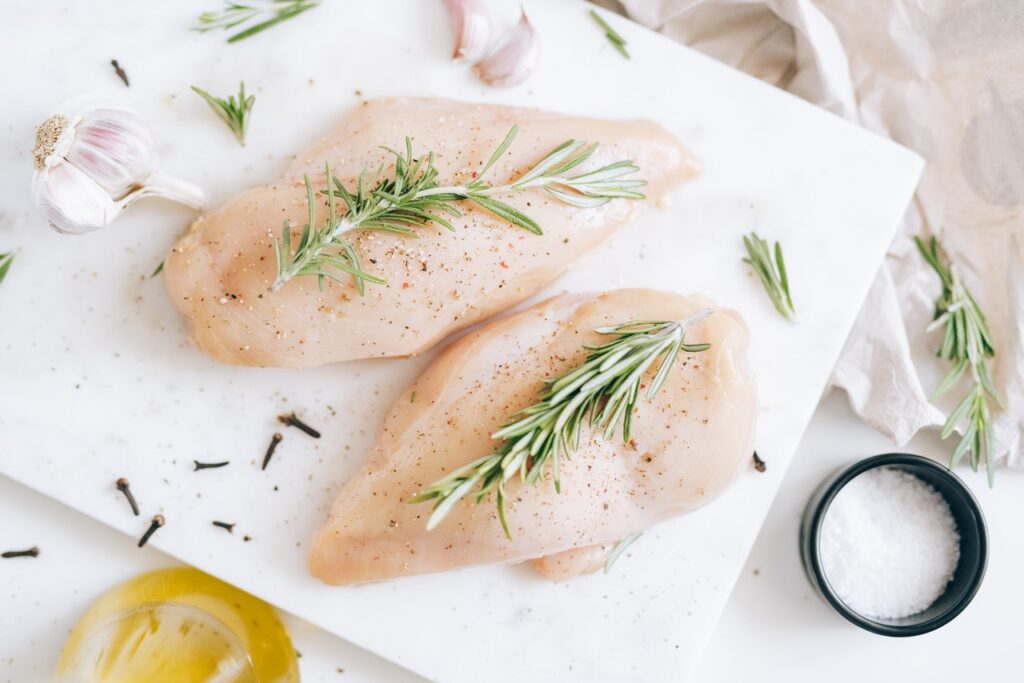 Chicken breasts are great because they can be cooked in various ways. Whether you want to grill them whole or chop them up so that you can incorporate them in your Alfredo pasta recipe, they surely make delicious meals. Chicken breasts are a protein staple. They are also low in fat, making them a suitable choice for many.
6. Eggs
Another protein staple that you need in your kitchen is eggs. Eggs can provide you with a filling, protein-rich breakfast. They also make for great snacks and you can separate the yolks and whites if you want! Eggs are also essential ingredients in various baking recipes.
You don't have to constantly eat bland and flavorless food to stay healthy. You just have to be smart about your choices and mindful of your options. There are several healthy ingredients that you need to make sure are always present in your kitchen. Not only are they a great source of nutrition, but they can also make for a delicious addition to various recipes. With these 6 ingredients, you will have access to healthy food options and endless recipes to choose from.