Black beans, pinto beans, cannellini beans… The humble bean is a successful ingredient for every variety of nutritious meals, no matter what your go-to legume is.
For around the same price as a pound of beef, you can get more beans than you can consume in a month.
This makes it the ideal way to spread and save money on your food. The best aspect of beans is how economically viable they are. Do you agree with me?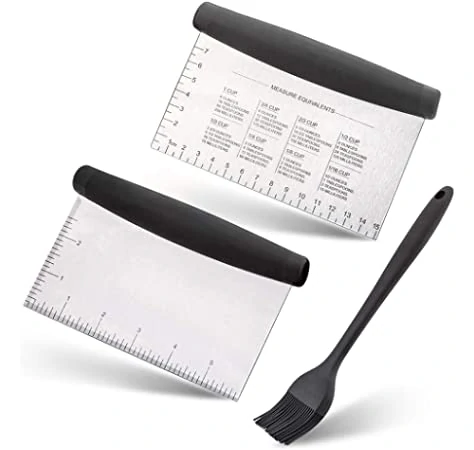 Beans are an impressive addition to a balanced diet, full of protein, high in fibre and offering various minerals and vitamins.
But how long do cooked beans last?
In this blog article, I will share what you need to do to prolong their storage life, plus a few handy tips. Let me know your thoughts and queries in the comments section below.
How Long Do Beans Last in the Fridge?
Beans. A staple of so many diets. They are among the planet's most versatile foods.
You should add beans in countless forms into your dishes, including bean casserole, bean soup, bean dip, tacos, baked beans, and the most popular bean food ever: chilli.
But after you cook them, how long will they last in the fridge?
Remember that cooked pinto beans last in the refrigerator for about three to five days. Let the beans cool down after cooking to store them, then stick them in the fridge within an hour. It can help inhibit the growth of bacteria by keeping them preserved easily and chilled.
How Long Do Beans Last in the Freezer
Pinto beans kept in the freezer last far longer (like with most anything else) than in the refrigerator. Usually, you can assume the cooked and frozen beans will last for about six months. They will retain the highest quality for around six months, correctly stored, but will stay intact after that point till eight months.
How to Know if Cooked Pinto Beans Have Gone Bad
Don't worry if you can't remember how long ago you cooked them. Once the cooked pinto beans get spoilt, the minute you open your fridge, you'll know. Spoilt beans have a way to make themselves recognized.
If cooked pinto beans produce an unpleasant smell, taste or look that is irregular, or if mould develops, they should be thrown away. Remember this: do not attempt to taste it first, discard it immediately.
How to Make Your Cooked Beans Last
The fact that they have quite a long shelf life is one of the best things about beans. Dry beans will last a year or two until they inevitably lose too much moisture. No amount of heating at that stage will ever make them soft again. The longevity of canned beans is just near infinity. I seldom expected them to cook poorly. They are also a part of the drive for canned food. That shows you right there that for a very long time, they are not going to expire.
If you wish to store the beans, store them in an airtight container.
Especially in comparison with wrapping a bowl in plastic wrap or coating it in foil, a trusty airtight jar can keep your cooked beans fresh for long periods. Another great way to make your cooked beans last is to freeze them. It's one of the reasons why they're such a perfect choice for meal prep dishes that are safe.
Divide them into a pair of dinner-sized part containers so you can heat it up at your ease. Beans will stay in the freezer for about six to eight months, so make your life simpler and write down the date you froze them.
Leave some of the brine that the beans have been cooked in before bringing your portions together. It preserves the moisture and helps the beans, as you take them back out of the freezer, to retain the same freshly prepared flavour.
After cooking, cause the beans to cool thoroughly.
Do not place them in the refrigerator or freezer before they're completely cooled down. It is prone to risk developing nasty bacteria inside the container, destroying all your work and effort.
And, the heat from the beans will increase your fridge's temperature significantly. Only let the beans defrost overnight in the refrigerator until you are prepared to consume and cook them on the stovetop until they are cooked thoroughly.
Dry Beans
The addition of dry beans to your recipes, cost-wise, is like minting money. But you will not often have time to soak and prepare them until your next dish when you are using dried beans. So you make a big batch of pinto beans all at once.
You would have beans on hand on those crazy nights where you just do not have the patience to start from zero.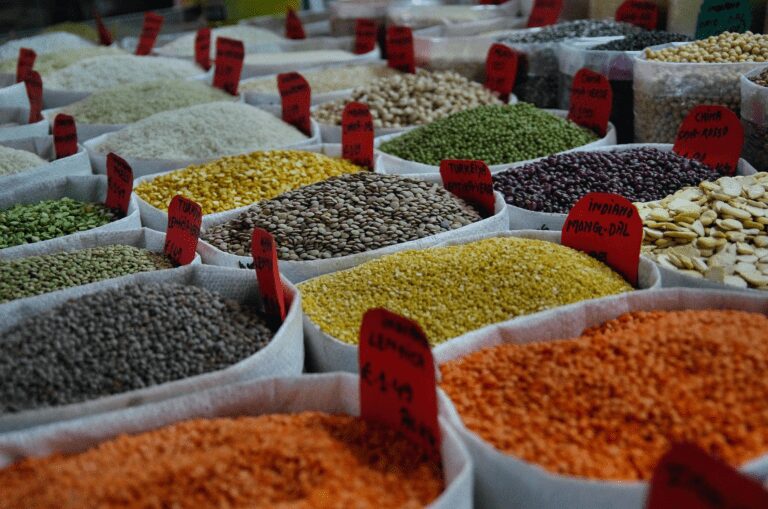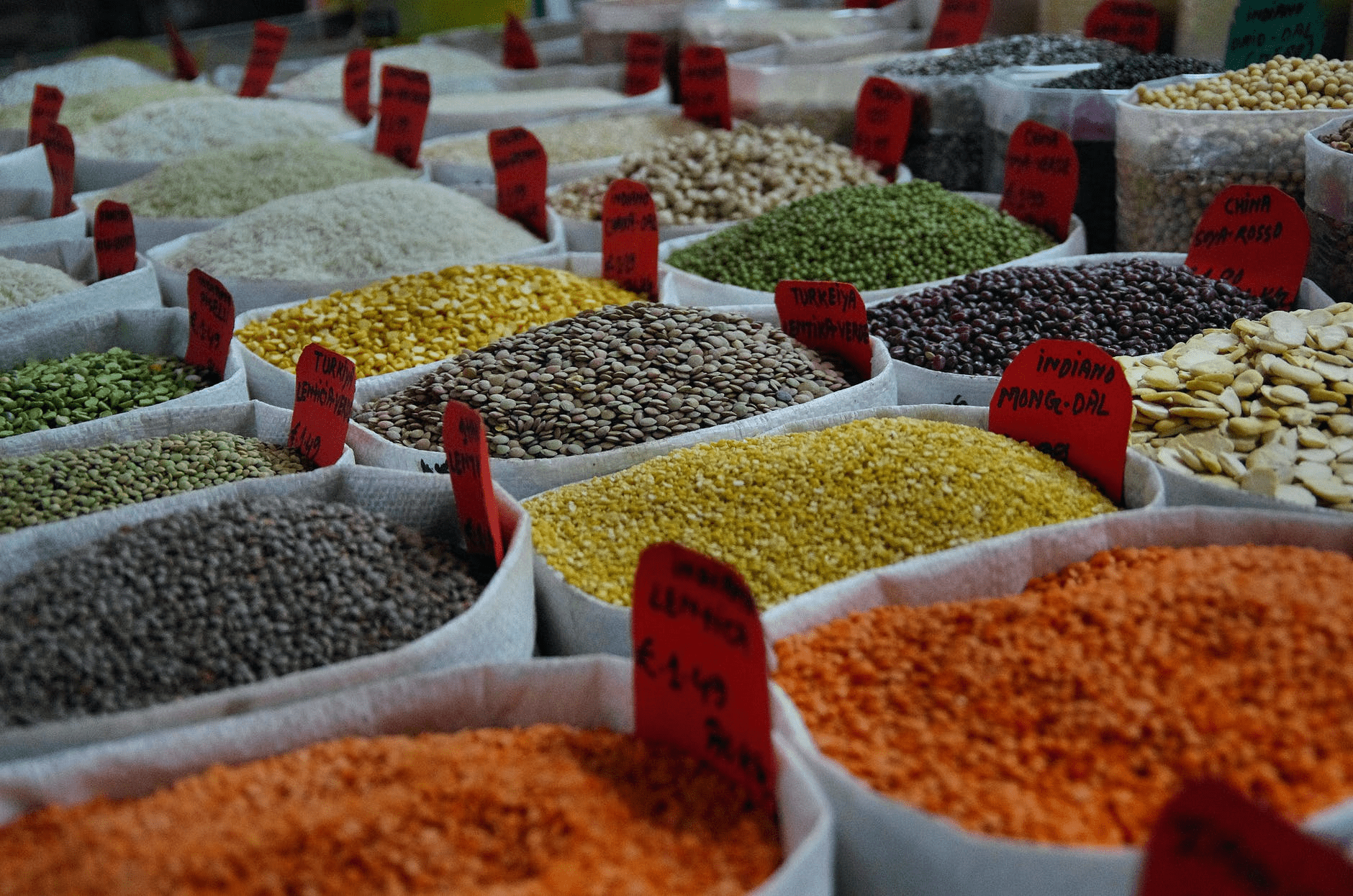 Bob's Red Mill Whole Grains and Beans Soup Mix
I recently made my first batch of the tastiest soup I have ever had.
And I guess that from only one bag, I have yet another five or six batches left. I generally have to make a big potful, and then feast on it for a week because it doesn't often freeze well.
Bob's Red Mill Whole Grains and Beans Soup Mixes are batchable, and for excellent soups and stews, they can be varied. The soup mix is wonderful.
Overall, I would definitely recommend you to try out Bob's Red Mill Whole Grains and Beans Soup Mix.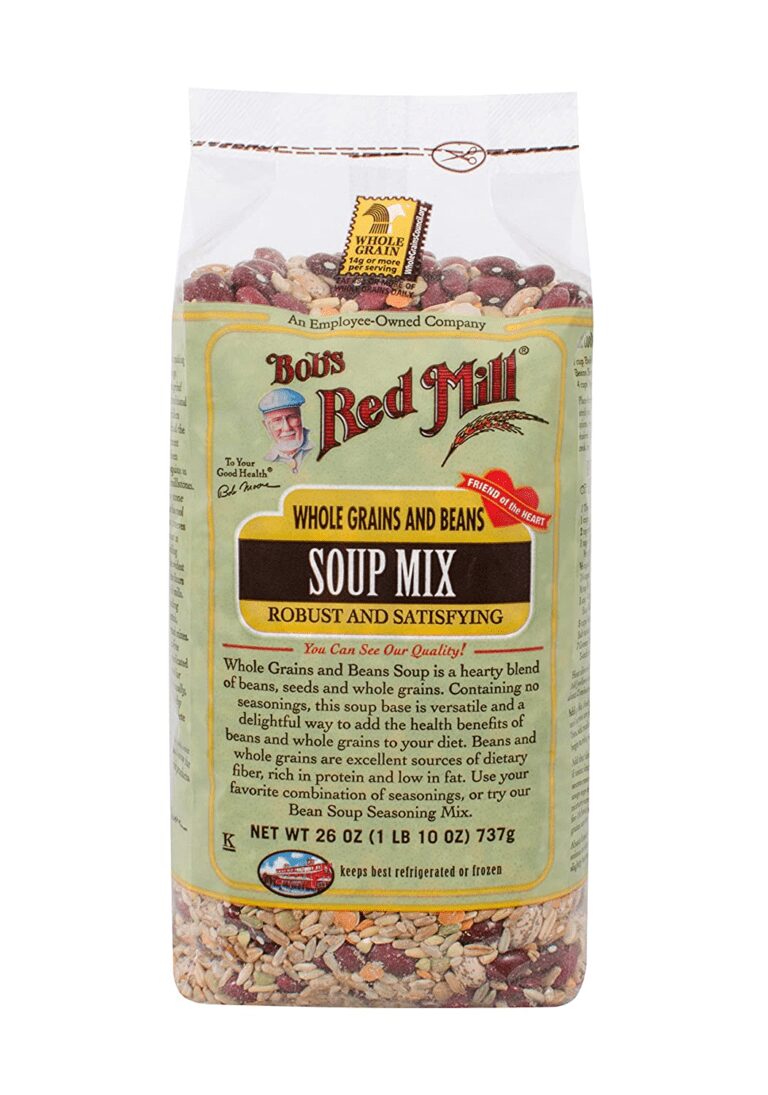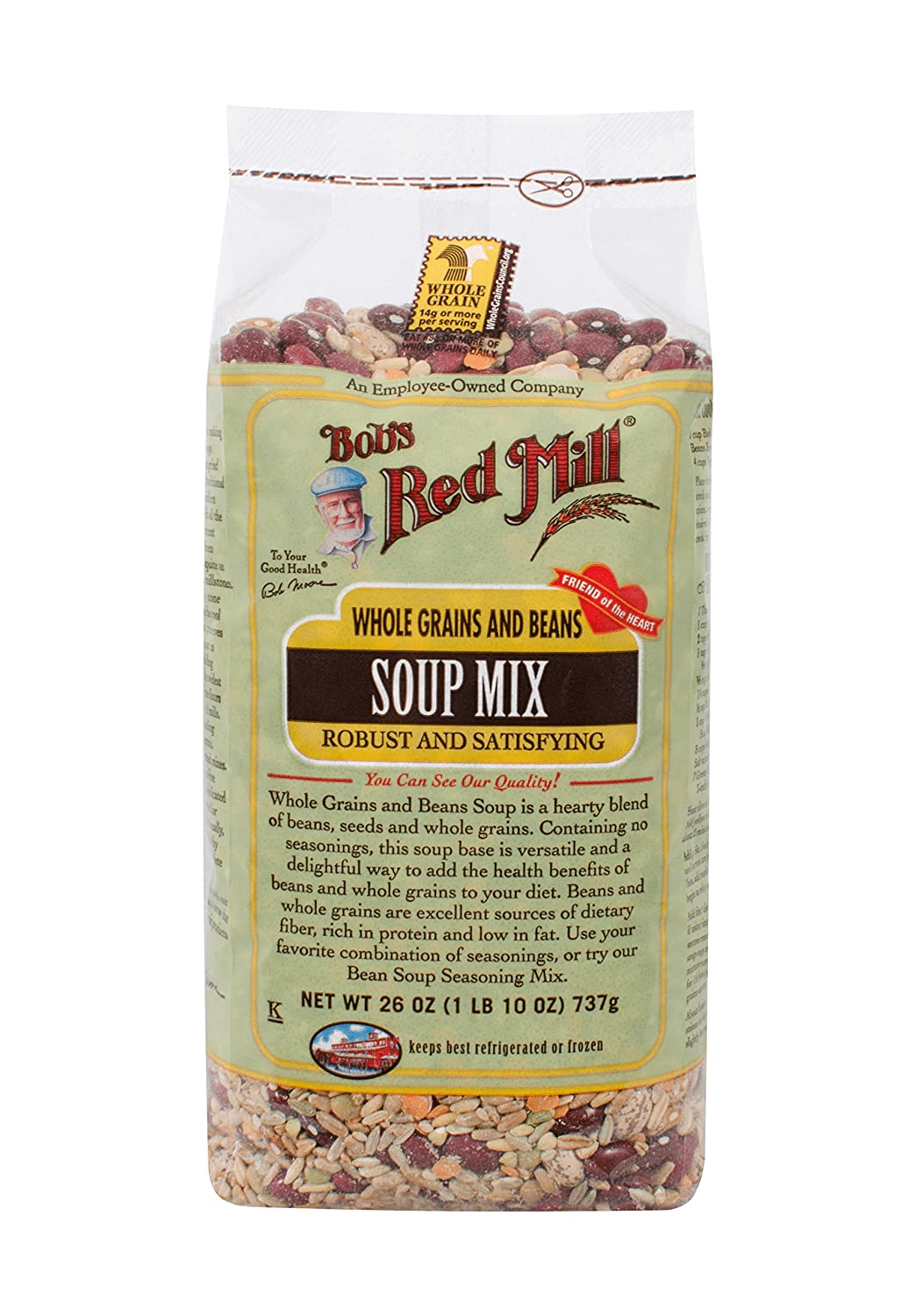 Ingredients
Small red beans
Pinto beans
Lentils
Whole oat groats
Brown rice
Triticale berries (wheat)
Rye berries
Hard red wheat
Pearl barley
Kamut® Khorasan Wheat
Buckwheat groats
Sesame seeds
Directions
Place the broth and Whole Grains and Beans Soup Mix in a medium stock pan
Bring to a boil
Bring the heat down to a low simmer
Cook for one and a half hours
Add any spices, vegetables, meats and salt as required
Check the product out at Amazon here: https://www.amazon.com/dp/B003LPM9VE/
Cooking Pinto Beans
As you get ready to prepare your pinto beans for the first time, you should wash them in water.
I know you might be thinking, "Is there a need for this step?"
Did you know the exterior covering of the pinto bean is coated with indigestible sugars?
That induces flatulence? The way you get rid of this coating is by soaking the beans in water. Interestingly, it's also how you get rid of the infamous "bean gas."
Let them sit in water for at least six hours before you cook them.
I would suggest that the best way to be sure they are completely soaked is to leave them up overnight.
After soaking, clean them one more time, drain them and move them to the cooking pot.
Cover a pot about an inch higher than the beans with water.
Add your spices. If you want, you could go with the most common: salt, pepper and garlic cloves. Next, bring to a boil.
Switch the heat down after the water boils and leave to cook for two hours with the lid partially open to allow any steam to escape.
For softness, observe the pinto beans. Maybe they need another hour to cook. If they do, let them cook for another extra hour, and you will be good to go.
In conclusion, to further extend the shelf life of cooked pinto beans, freeze them. Freeze in covered airtight containers or heavy-duty freezer bags.
The portions that you place in the fridge will last no longer than five days before they need to be discarded.
It will last as much as eight months with the ones you have frozen, so you have more than enough time to use them.
If you need another portion of beans, move them to the fridge from the freezer and leave them for around 24 hours, and the next day they will be ready to cook.