I don't like my food to be wasted, so does everyone out there. Therefore, before making any food item, remember to know how long it will last so that it's appropriately eaten and not wasted. However, I will tell you about one of the most demanding food products, tofu, and most importantly, how long it will last when cooked. Before going into details, I will just let you know what tofu basically is to have a clear idea about it.
Tofu is also called bean curd. It is considered a significant source of protein in China, Japan, and other southeast Asian countries. Tofu is made from parched soybeans that are firstly soaked in water, and later they are boiled and cooked. Moreover, it can also be made directly from soy milk by adding any coagulant, either calcium sulfate or magnesium chloride.
A coagulant is one of the essential ingredients in making tofu. It turns the soy milk into white curd, leaving the water behind. This mixture is later transferred into a cheesecloth so that the remaining water drains off—this way, your favorite tofu is made. Now you will think about the various ways to store it. Therefore. whenever you are thinking about holding your tofu for a long time, you should definitely cook it before keeping it in the fridge or freezer.
How Long Does Cooked Tofu Last?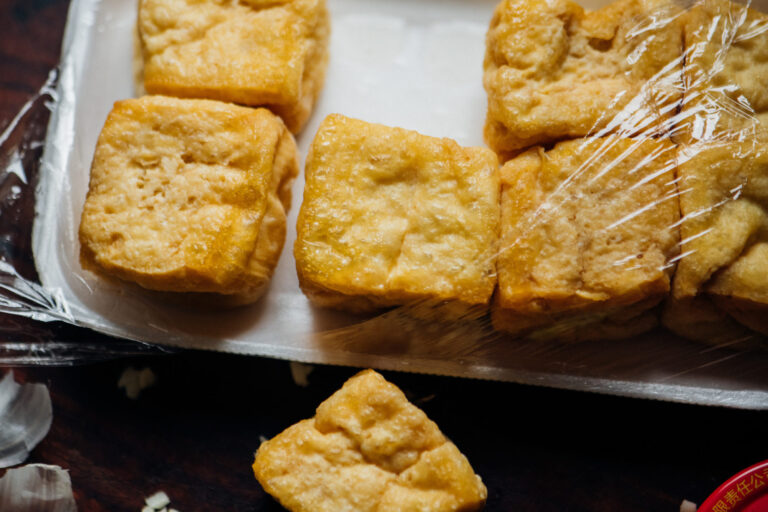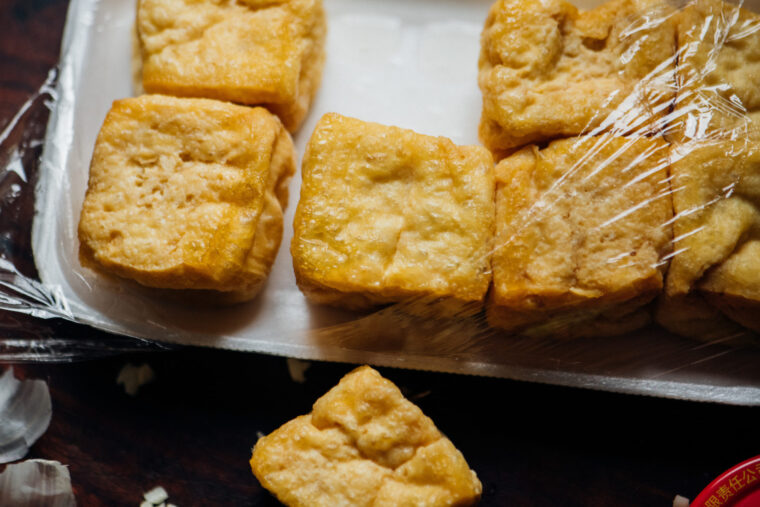 Tofu is solid food. If you want it to last longer, firstly cook your tofu, then drain the liquid out of it and store it in a proper container. This way, it will last for a week, but if it comes to your health, then I think you should keep it for 4 to 5 days, not more than this. After this, it will start getting spoiled. Therefore always consider the minimum days to store your food.
In a Fridge/Freezer
Cooked tofu lasts for 4 to 5 days when kept in a fridge. Therefore you have to keep a few things in your mind before storing them in a refrigerator. Firstly you have to remember to keep your tofu in a separate and air-tight container to prevent air from entering. This way, it will be safe from bacteria. You can only control your cooked tofu once in the fridge because refrigerated food worsens when exposed to air and heat.
Therefore, always store your cooked tofu in various portions or meals, each in a separate box so that it lasts longer and tastes delicious. Store it properly, and each time you eat your cooked tofu, it will taste fresh. Moreover, you can store your cooked tofu in a freezer. This way, the frozen tofu may last upto three months. Freezing the cooked tofu may change the texture, but you can add it to your soup or gravy, meanwhile having the same delectable taste and aroma.
If you want your cooked tofu to last longer than 4 to 5 days, then go for freezing it. Tofu-holics, now you don't have to be worried about your cooked tofu being spoiled! Always keep yourself updated with the various ways to store your tofu without being rotten. "Cooked food always lasts more than raw food" is the main point to remember.
Without a Fridge/Freezer
Similarly, if you want to know how long cooked tofu lasts without a fridge. You should know that it will only sit out for an hour or two. After that, the tofu will be spoiled and uneatable. Therefore to keep it lasting longer, you should choose a fridge or a freezer for your tofu and, most importantly, protect it from bacterial growth. Always consider healthy food for yourself!
Tips To Make Your Cooked Tofu Last Long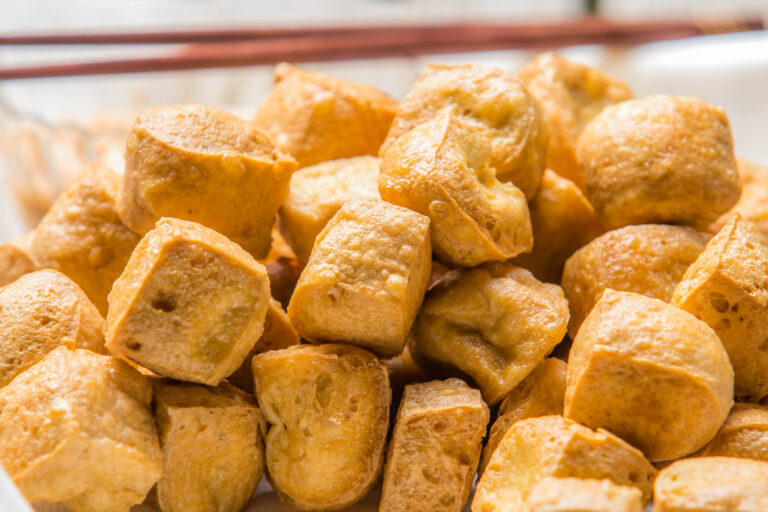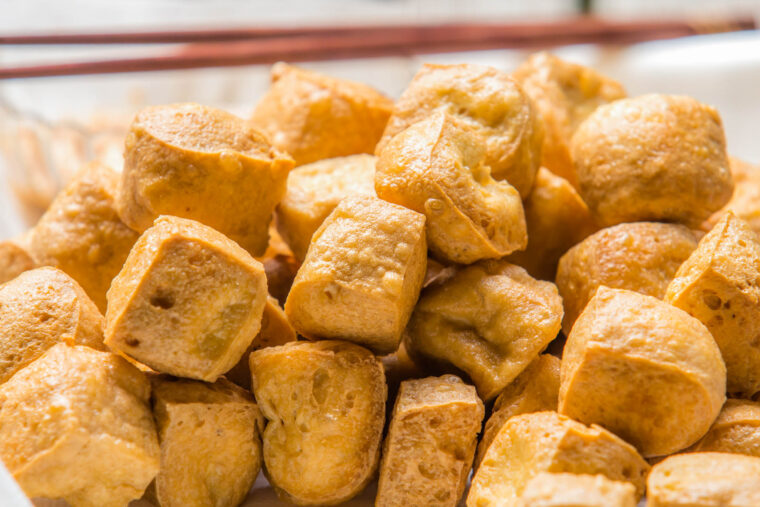 If you want to make your cooked tofu last longer and have the same taste even after storing it, it would be best if you remembered a few things so that it remains tasty like before without spoiling it. Firstly, always keep cooked tofu in water and freeze it. This way, it will last longer as well as the water will freeze into the tofu making it more soft and spongy for later use. Along with that, if someone wants their tofu to be crispy, then this is not the option for you.
In addition to that, always avoid keeping your tofu at room temperature. After an hour, it will start spoiling, and bacteria will begin forming. Therefore making your tofu bitter and tasteless. Additionally, it will start changing the color of your tofu. So every time you eat tofu, make sure it is fresh and good for your health. Never compromise anything for your health.
Conclusion
Tofu- holics! Now you don't have to worry about your delicious tofu spoiled without being eaten. Cook your tofu the way you want to. Either add them with other non-tofu ingredients or a soup without worrying about the leftovers. You will always get fresh tofu every time you eat it. Remember that you must keep your cooked tofu in a refrigerator so that it lasts longer, and you can even freeze your cooked tofu. Enjoy your tofu, whatever you marinate it with!
Continue cooking for your family and friends. Along with that, you will slowly and gradually learn how to make your food last longer. I have been mastering this with knowing my way around the kitchen, and now it's your turn to learn and make it work. I hope that by now you know how long cooked tofu lasts!. Whether your tofu is sweet, crunchy, or soft, it will taste delicious even after being stored.