Ready-made things are preferable in this busy routine where one cannot prepare meals every day for the workplace. It's better to make your favorite food once in a large quantity and store it in different boxes. In this case, Pasta is a proper meal itself and easy to make, but the second thought that comes to your mind is how will you store such a large quantity? and how long does pasta last in a fridge?
Gladly, nothing to worry about it. There are many tips by which you can store pasta and enjoy it later. But before that add this to your knowledge that there are many sorts of pasta and every kind of pasta has a specific lifetime. The good news is, in this article, you will not only get the information about how long does pasta last in a fridge but also about how to increase its lifeline. So let's begin.
How Long Does Pasta Last in a Fridge?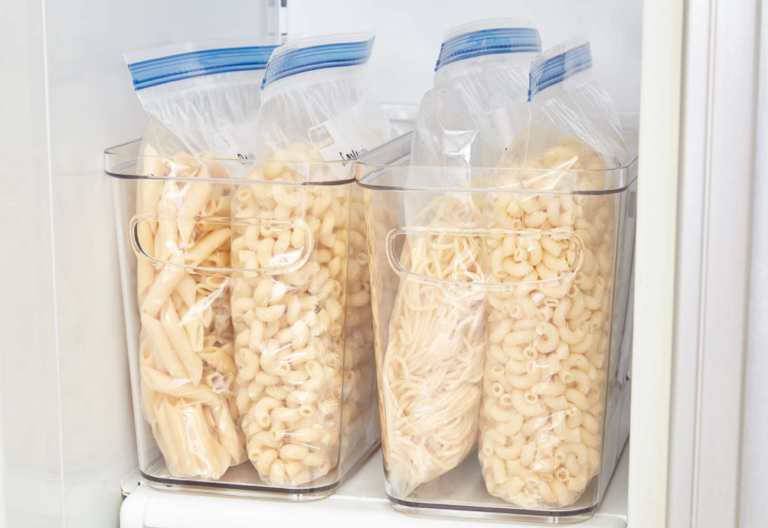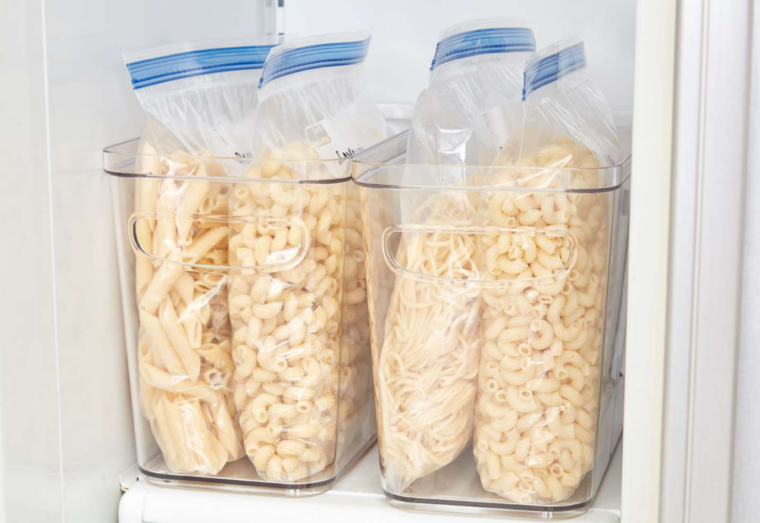 There are different kinds of pasta and every pasta remains fresh for a certain number of days. For example, homemade pasta remains fresh for around 4 days, dry pasta cooked at home remains fresh for 4 days, store-bought pasta cooked fresh remains fresh for 2 days only, gluten-free pasta remains fresh for 4 days, stuffed pasta remains fresh for 4 days, pasta cooked with sauce remains fresh for 5 days, etc.
Storing Dry and Fresh Pasta
Dry pasta is easy to store as compared to fresh pasta. Dry pasta, if taken out of its original packaging, can be stored in plastic packaging or a container and can be put in the cupboard. But there is a little complication with the fresh pasta because its ingredients contain eggs in it. This can be placed in the fridge for 2 days before the pasta is cooked.
Cooked Pasta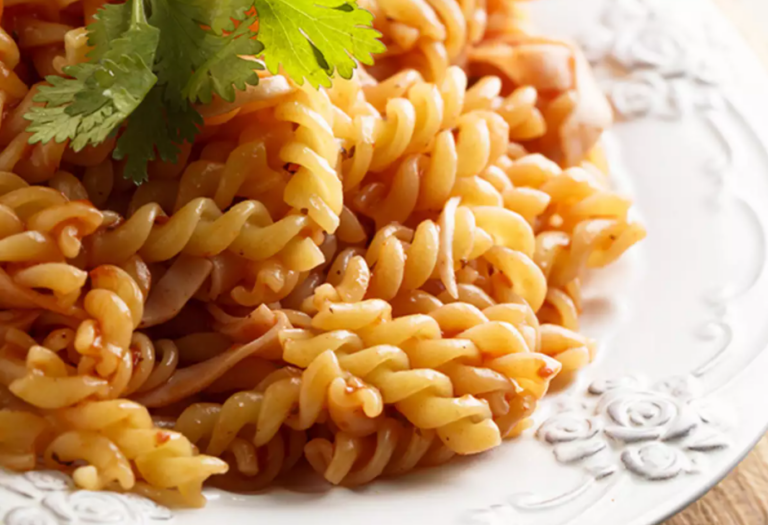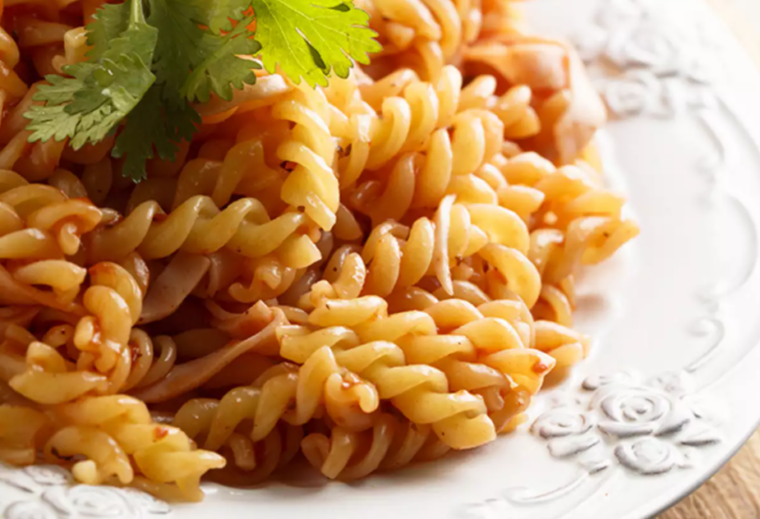 Cooked pasta can be stored in a fridge for 5 days easily. The taste and freshness of pasta may remain the same for the first three days but it would be slightly changed on the 4th and 5th days. When you will microwave it or warm it on a stove, it will definitely get better with warmness.
Making Pasta Last for More Than 5 Days
If you want your pasta to last for more than 5 days then you can simply freeze it. Freezing pasta will preserve its ingredients and you can use it for up to 2 months easily. Even after 2 months, you will see that the taste would be the same as on day one. You just have to take out pasta and give it a proper deep heat whether you microwave it or warm it up on a stove, it's up to you.
Reheat properly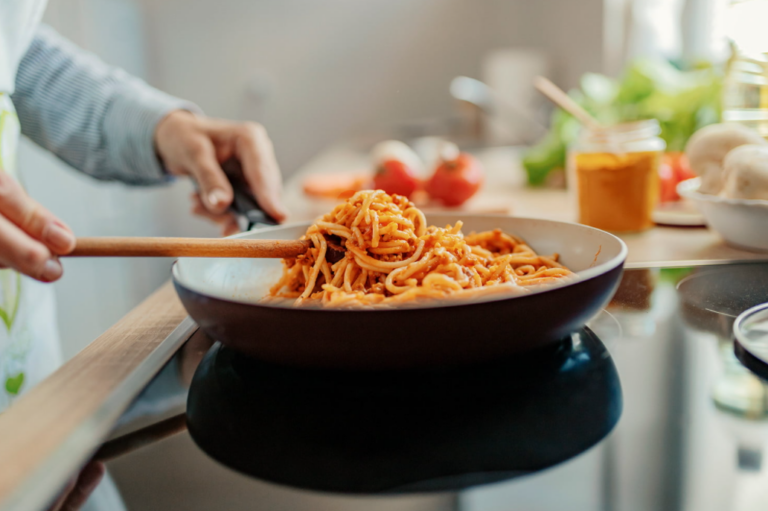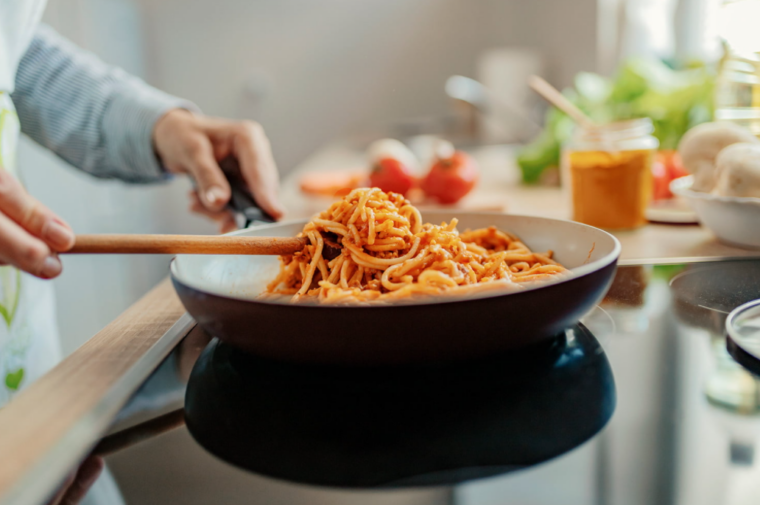 Reheating step really matters if you want to attain a good taste and flavor of the pasta. Just take out pasta from the freezer and place it in a microwave for as long as you want the temperature of your meal. I recommend that pasta should be heated on the stove, this will enhance the flavor and taste of sauces and will give a proper deep heat to your meal.
After being Frozen and Thawed
There comes a very important question how long does pasta last after being frozen and thawed? Well, Pasta that has been thawed can last for at least 3 to 4 days in the refrigerator but I recommend eating it as early as possible to enjoy a better taste.
At a Room Temperature
Bacteria grow rapidly at room temperature between 4 degrees Celsius to 60 degrees Celsius. It should be discarded if left at room temperature for more than 4 hours. Don't take this point for granted otherwise bad bacteria would cause illness.
When to Discard Pasta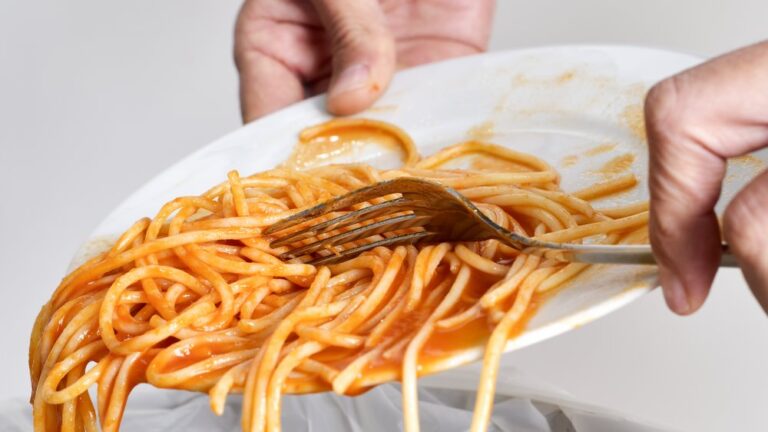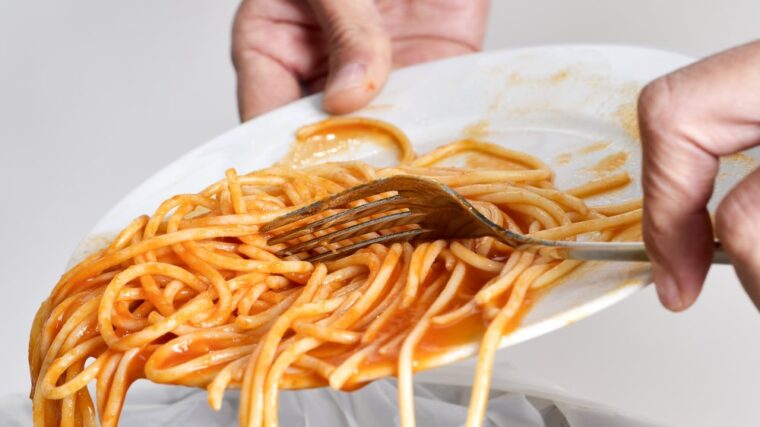 Pasta should be discarded as soon as you smell a bad odor from it. Sometimes pasta may smell good but when you taste it, its flavor has changed. In both cases, don't ever convince yourself to eat pasta even if it has been only 3-4 hours since you have made it, just discard it. Especially when molds have appeared, pasta should be discarded without tasting. Otherwise, there might be a chance that you may suffer from vomiting, indigestion, diarrhea, and other foodborne illnesses.
FAQs
Is week-old pasta ok to eat?
It depends on the factors such as if green mold is not developed on it then you may eat it. But before eating, check its odor. If it smells bad then it is better to throw it. Moreover, move a spoon inside the pasta and check it from inside, sometimes pasta may look normal but when you check it from inside it may throw an awful odor.
Can you store dry pasta in a fridge?
An egg is not added to dry pasta thus it can be stored in a cupboard. Both opened and unopened boxes of pasta should be placed in dry places like cupboards. If you store dry pasta in a fridge it may absorb moisture.
How do you preserve dried pasta?
Dry and uncooked pasta can be preserved by simply keeping it in a cool dry place. The best way to keep this opened pack of pasta is, you should store it in an airtight container. This preserved pasta can be stored for about 1 year. By keeping it in an airtight box its freshness will remain constant.
Closing Down
So now we know that putting the pasta in a fridge can make it last upto 3 to 5 days and it can last even longer around 1 to 2 months if you freeze it properly using bags or air-tight boxes. It's better if once you thaw the frozen pasta, it is used at the same time; otherwise, no big deal, it can still be placed in a fridge for upto 2 to 3 days. When you take the pasta out of the fridge or freezer make sure you heat it really well to attain the taste but if it has molds on it or smells bad, then just discard it.
Now, with these tips, it is easy for you to make pasta last for many days and even months. You can even store leftover pasta from a dinner party; it's not a mess on your kitchen shelves anymore. Last but not least, remember it is always better to make more quantity. Enjoy your meal!