Are your kitchen drawers cluttered, cabinets overflowing with containers, and racks messy? If yes then this article is for you!
Cooking in the kitchen is not everyone's cup of tea and if you have kitchen appliances and items falling all over the place then working in the kitchen is even harder. Similarly, not all households are equipped with a massive kitchen and have tons of storage spaces.
Thus, it is always the best idea to keep the kitchen organized at all times. Trust us; there is nothing better and satisfying than having all your racks and shelves organized and having everything within reach.
So let's get started, folks! We'll tell you all the tips and tricks to keep the kitchen organized at all times.
Simple Tips to Have an Organized Kitchen
Before we get going; you must always remember that don't start assembling the whole kitchen at once.
Divide and Conquer is the strategy which you should follow and set specific days to sort out each cabinet, drawer, or rack in the kitchen.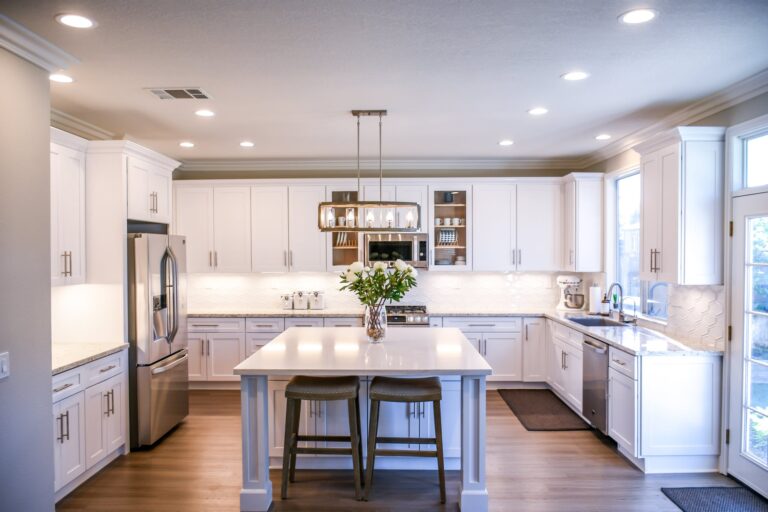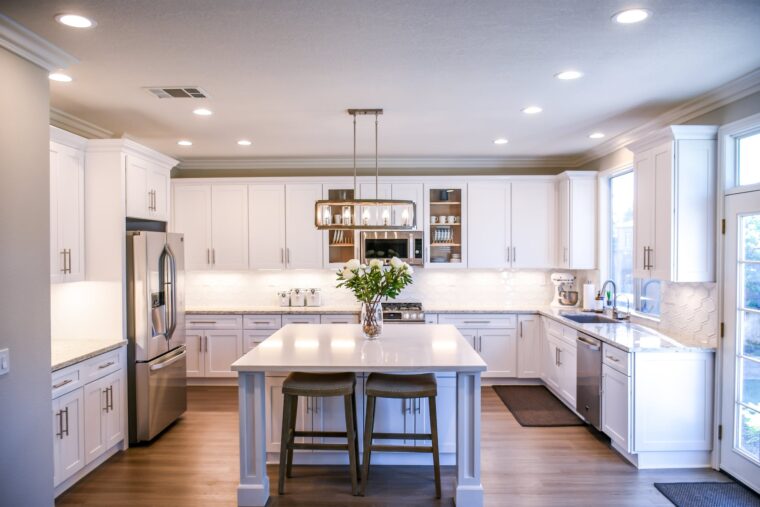 Keep the Tea and Coffee Containers in Order
If you're a caffeine addict then starting or ending the day with a nice hot cup of coffee or tea is extremely important. However, just imagine that you're running late for work in the morning and you can't seem to find the sugar or tea bags.
At times this can be very frustrating thus we suggest that you put every item required to make tea/ coffee in a glass or visible plastic container so that you can locate every ingredient with ease. You can also put these containers in a tray and stack them on one another so that less space is utilized. Check Kitchenpeddler.com, they have one of the best coffee containers.
Hang the Towels, Utensils, and Cookware
Are the cabinets full and you're short on storage space? No need to get worried! Buy some hooks and fetch a hammer to fix the hooks on the wall. You will find various options in the department store and we recommend that rather than purchasing individual hooks; you can get an all-in-one or under-the-shelf unit. These products are extremely useful as you can put cups, sugar pots, or spices on the shelves. Also, hang towels, dishwashing racks, or even spatulas on hooks.
Declutter the Drawers and Cabinets
Just like bedroom closets, kitchen storage spaces require decluttering as well. You'll be surprised to find how many unnecessary items you might have in the kitchen! Plastic spoons that nobody uses, lunch boxes even though the kids have now gone off to college, extra pots, and pans that haven't been used in ages. All these things need to go! Just get a large plastic bag and dump everything that you no longer require. Throw away the items that are damaged and donate the ones that are in a good condition and can be of use to someone else.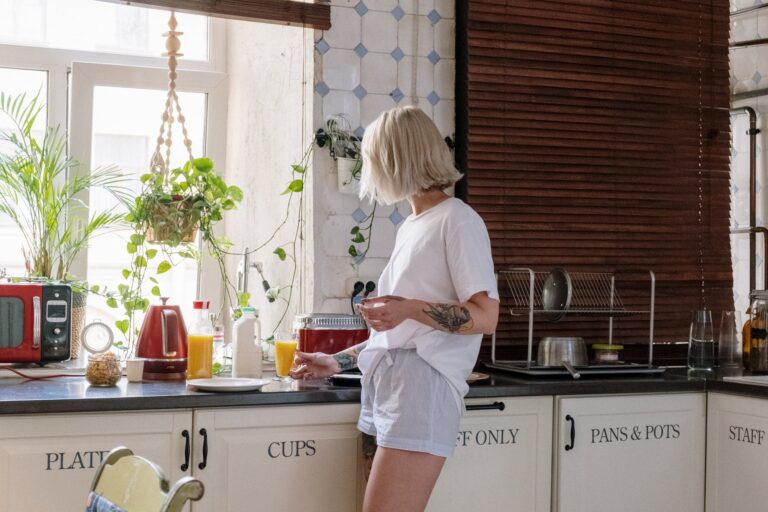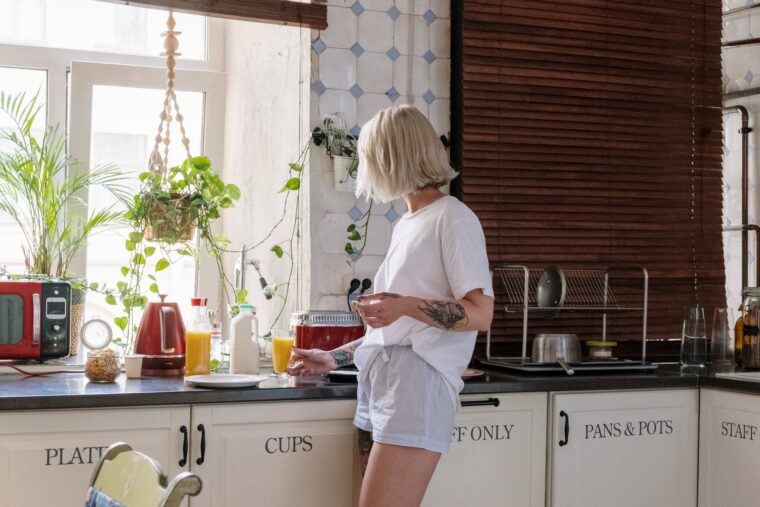 Get Drawer Dividers
If you have kept all the knives, forks, and spoons in one drawer then occasionally the storage area can become messy and overcrowded. Finding a single utensil can be time-consuming thus to avoid digging through all the Utensils, get yourself a drawer divider. Keep all the spoons in one section and similarly the forks, cooking spatulas, and knives in different compartments. Having done this, you'll notice that the drawer organizers can help bring order to your limited storage space.
Look into the Pantry
When was the last time you had a chance to clean the kitchen pantry? We agree that going through the pantry can be quite time-consuming and some individuals purposely keep on delaying this specific task. But now it's time to organize the pantry! Bought sugar-free cookies when you planned on cutting back on sweetened items but never got on around to eating them or purchased dark chocolate but it was too bitter so you decided to put it back.
Take a hard look around that which items you haven't utilized in your cooking in the last 2 months. Chances are that if you haven't cooked them then, you aren't going to use them in the future either. Once again put those ingredients to good use and donate them to the needy.
Moreover, take a look at the expiry dates of all the sauces and canned food. If expired then toss them in the garbage.
Similarly, if you want to be extra efficient then align the sauces at one shelf, the canned food on another shelf; in fact, do this with all the ingredients. Another tip; align them alphabetically too. Cooking and baking would become a whole lot easier if you follow this specific tip.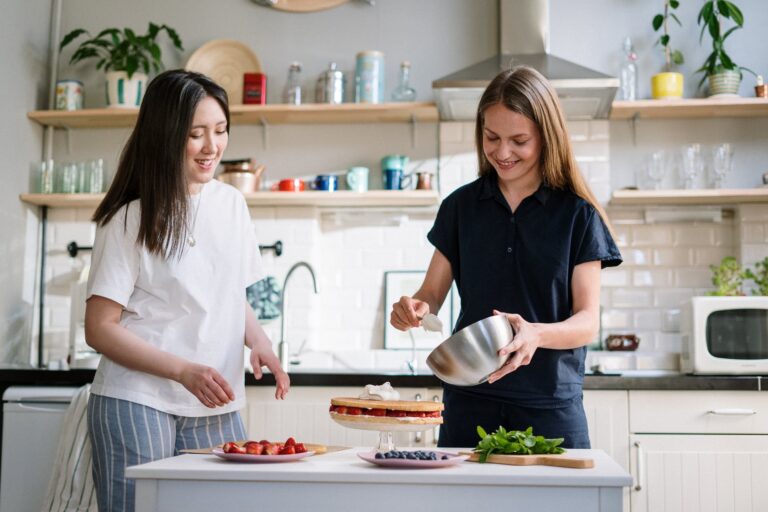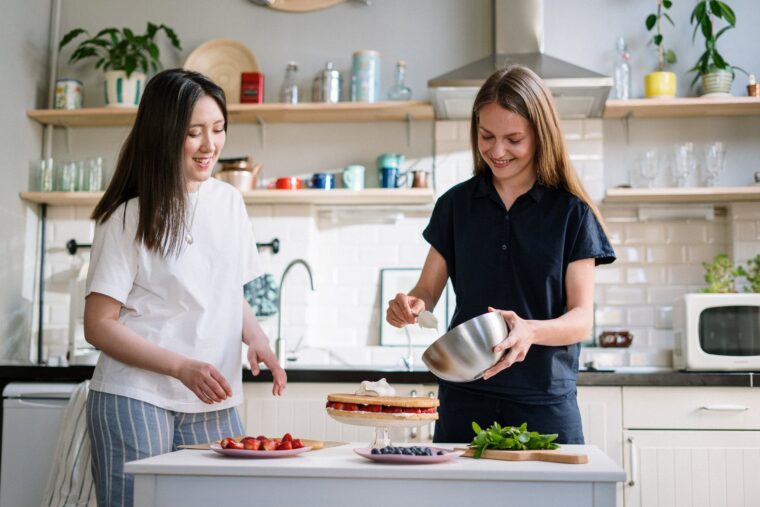 Clear the Refrigerator
Just like a kitchen pantry, you should also clear out items from the fridge that are no longer being used. If you have kept vegetables in the refrigerator that you haven't utilized; get rid of them as green-leafed vegetables can become rotten quickly.
Furthermore, try not to overload the fridge. This is also one of the tips that are used to keep the refrigerator cold. Items that you no longer require and products that are expired should be thrown out. Secondly, if you're keeping leftovers in the fridge and do not have visible plastic containers; then always label the boxes in which you're storing the food. Use sticky notes or an erasable marker to write on the container.
We recommend that you purchase a refrigerator that has a good amount of storage space. You can check out Kitchenpeddler.com to learn more about which fridges are best to keep in the kitchen.
Fix a Rolling Cart
Rolling carts come in various sizes and shapes. Moreover, the best thing about a rolling cart is that it can be fixed anywhere so we suggest securing the cart on the side of the fridge or the stove. Everyday use spices and sauces can be kept on the cart; within reach. Rolling carts are extremely useful, especially if there is limited space in the cabinets. So what's stopping you from keeping more than one rolling cart in the kitchen?
Just make sure that you place them on a side so that they don't get in the way while you're working in the kitchen.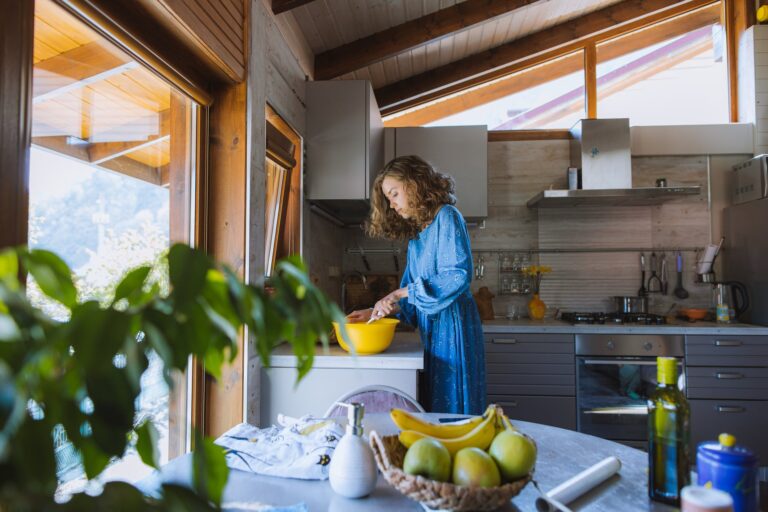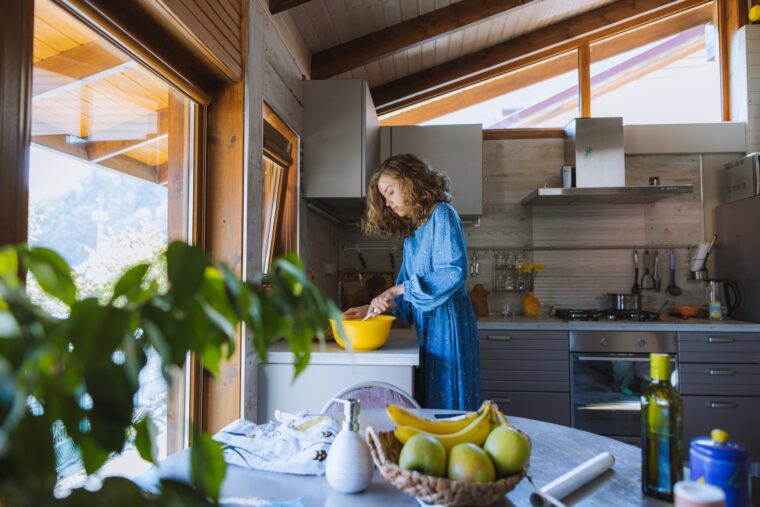 Get your Kitchen Organized with these Tips
Browse through these tips and get all the unnecessary kitchen appliances and products out of the way to tidy up the kitchen. These tips are highly effective and through some smart moves, investing in dividers and occasional decluttering would make your kitchen the most organized area in the household.