Making minor kitchen upgrades can help boost a property's value without breaking the bank. Updating fixtures, appliances, and cabinets and adding new backsplashes exemplify how small changes can give kitchens an instant facelift.
Generally, when making changes to a kitchen, it's crucial to consider how high a return on investment (ROI) these changes may yield. Investing in low-cost but high-quality materials and updates that suit the style of the house is critical to achieving an increased value for a property's marketability.
That said, this post will look at budget-friendly kitchen upgrades to add value to your property. Read on to learn more.
Kitchen Upgrades To Boost Your Home's Value
Upgrading a kitchen can have an immense impact on the overall property value of a home. Hence, it'd be best to follow these minor upgrade suggestions when planning your kitchen makeover:
1. Upgrade The Existing Island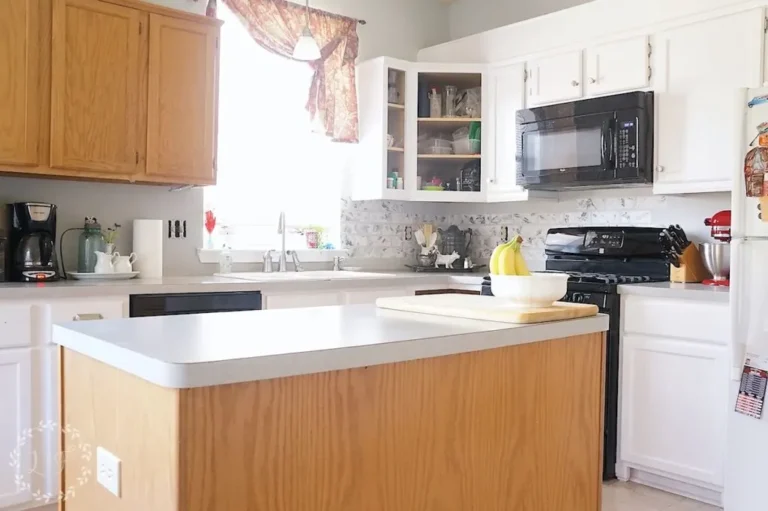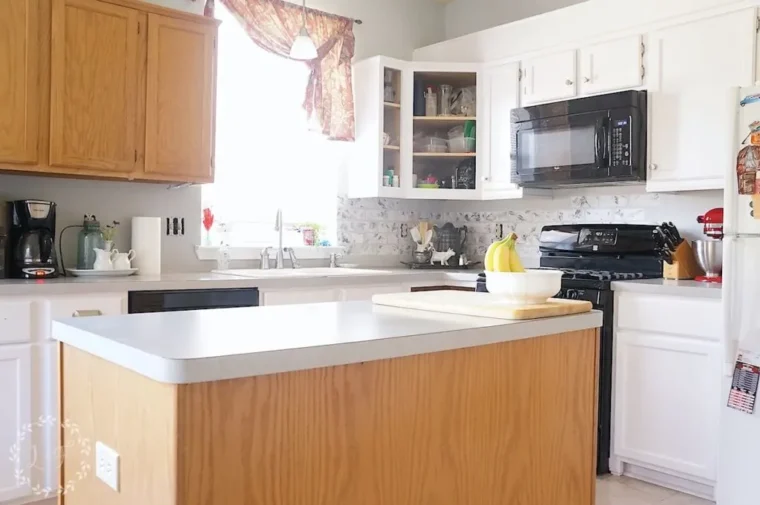 By adding a hardworking island or mobile workstation, the kitchen can become more efficient and provide a better use of space. Islands are great for other countertops and storage while acting as an extra seating area in the kitchen too. You can buy high-quality bar stools from reputable suppliers in your area, such as Factory Buys.
And it's vital to have a proper height for the island to allow people to sit comfortably and work in the kitchen. Not only does this add value to your home, but it also helps make cooking more accessible and enjoyable.
In addition, kitchen islands can be customized with different materials, such as quartz, marble, laminate, or wood, depending on budget and desired look.
2. Install A Pantry
Installing a pantry can be an effective way to improve kitchen organization and efficiency while providing additional storage and counter space as well.
Pantries are typically located in the corner of a kitchen, although they may be built into any unused area in the room. A well-designed pantry should be deep enough to store items vertically on shelves yet narrow enough to fit through doorways or between cabinets and appliances.
Additionally, installing adjustable shelves allows users to customize their pantry as needed without needing additional materials or tools. Finally, adding baskets, dividers, and other organizational aids gives users quick access to frequently used items while keeping everything neat and organized.
3. Add Shelves Or Cabinets
Installing shelves or cabinets in a kitchen is a great way to add value to your home without breaking the bank. They're an affordable option that any handy homeowner can do with minimum effort and cost.
Shelves and cabinets can create more usable space, freeing up countertops for other uses, such as food preparation.
Cabinets can come in many different styles and materials so that they can be easily matched to existing decor. So, no matter what type of material you choose for your shelves or cabinets ensure they're durable enough to withstand daily use in the kitchen.
4. Paint Existing Kitchen Cabinets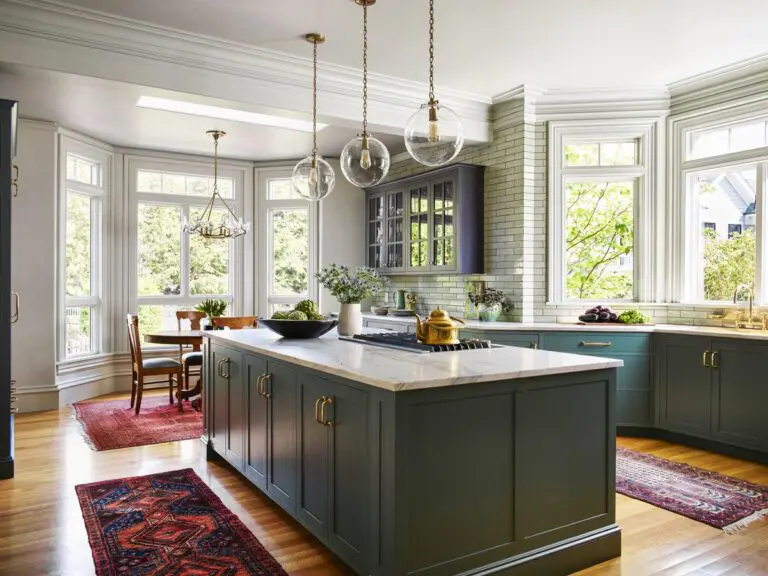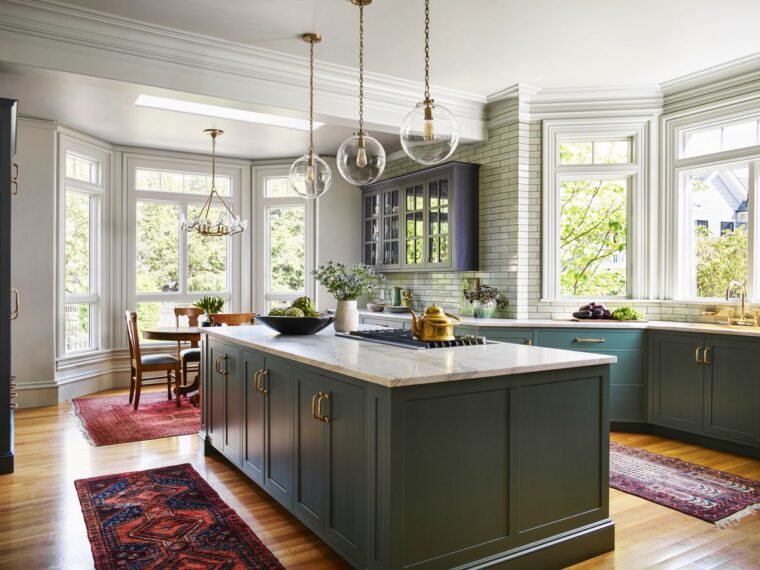 Painting existing kitchen cabinets is a relatively simple and cost-effective way to significantly improve the room's look. Kitchen cabinets often occupy most of the kitchen's wall space, so changing their color can make a huge difference.
It's essential to use high-quality paint designed for cabinetry, as it'll last longer than regular paint. The process requires careful preparation and should be done with patience and attention to detail:
All cabinet doors must be removed and sanded down, then wiped clean with a damp cloth before painting begins. Any hardware should be removed at this time too.
Several coats of primer should be applied to ensure the surface is sealed correctly, followed by one or two coats of color paint. After all the layers have dried completely, reattach any hardware and hang all cabinet doors back on their respective hinges.
Finish everything off with a coat of protective sealer to protect your new kitchen cabinets from wear and tear.
With just a few hours of work, homeowners can significantly increase their home value without going through costly remodeling projects.
5. Replace Cabinet Hardware
After painting kitchen cabinets, replacing cabinet hardware is another effective way to upgrade your kitchen. Cabinet hardware refers to the handles and knobs used on cabinets and drawers in a kitchen. Replacing these components can add a unique look and feel to the room, creating an updated atmosphere that increases home value.
When looking for new cabinet hardware, it's crucial to consider both style and budget. Various colors and materials are available, from traditional metals like brass or bronze to modern finishes like chrome or stainless steel.
6. Update Backsplash
Updating a backsplash can be an effective way to enhance the aesthetic of any kitchen. Backsplashes are available in a variety of materials, each with its unique benefits:
Natural stones, such as marble and granite, provide a luxurious and elegant look.
Ceramic tile or glass offers an attractive option that's easier to maintain and less costly.
Vinyl tiles come in many colors and patterns that can mimic natural stone for an affordable solution.
When considering which material will work best for your kitchen, consider the overall style and how much maintenance you're willing to dedicate to upkeep.
7. Install New Light Fixtures
Installing new light fixtures can create a more stylish and contemporary atmosphere in any space. Lighting is an important component of home design as it serves both a functional and aesthetic purpose. The kitchen is no exception, as bright lighting ensures that tasks can be performed easily and accurately.
Setting up new light fixtures can also provide an opportunity to update the kitchen style without major remodeling work. Multiple types of lighting fixtures are available to choose from, such as pendant lights, chandeliers, recessed lights, or track lighting, which all have unique benefits depending on your needs.
8. Replace Countertops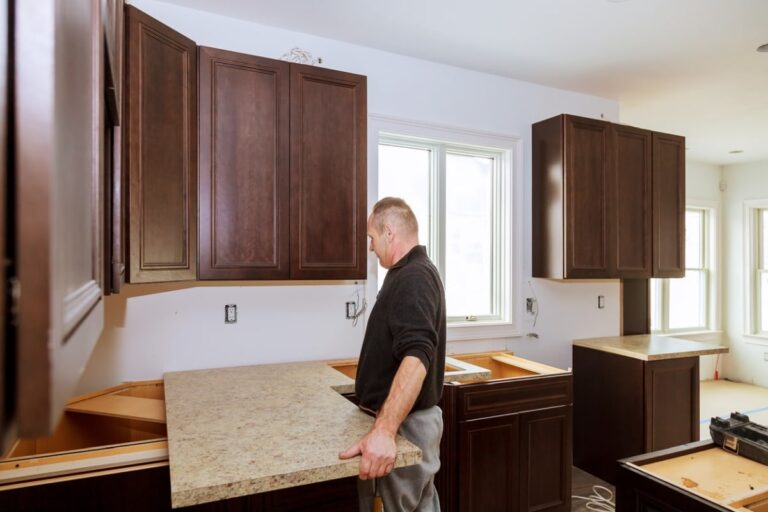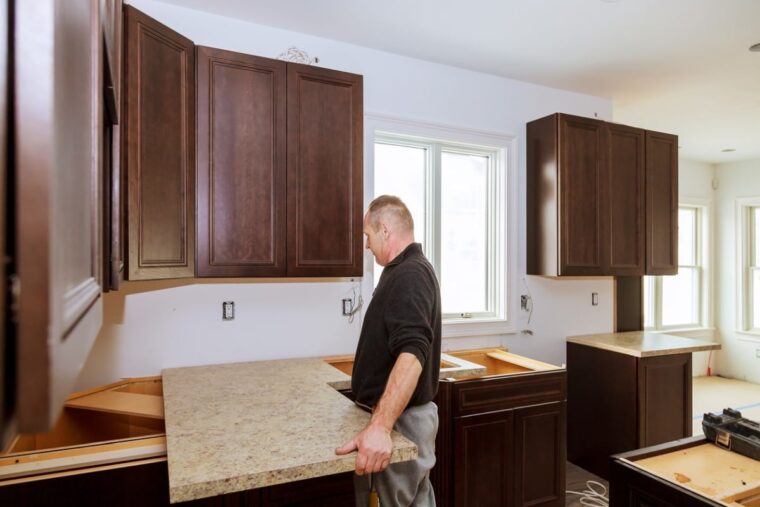 Replacing countertops is an effective way to update the look of a kitchen while increasing its functionality as well. Countertops are often the focal point of any kitchen and can be made from various materials, including quartz, granite, marble, laminate, solid surface, or wood.
Typically, natural stones such as quartz or granite provide durability and beauty, while laminate offers more affordability. When selecting countertop material, homeowners should consider maintenance requirements, desired aesthetics, and budget.
Professional installation is recommended to ensure the job is done correctly with all necessary precautions, such as proper sealant application and appropriate cutting techniques for fitting around cooktop burners and sink cutouts if needed.
9. Invest In Energy-Efficient Appliances
Investing in energy-efficient appliances can reduce electricity bills and improve the overall efficiency of a kitchen. Many homeowners are now turning to modern, energy-efficient kitchen appliances such as refrigerators, dishwashers, ovens, and ranges that offer more convenience and save them money in the long run.
By investing in these certified products, homeowners can enjoy lower monthly utility bills while helping to protect the environment from excessive pollution caused by inefficient appliances. All these small changes can add up to substantial savings over time and contribute significantly to increasing the value of your home.
10. Upgrade To Hardwood Flooring
Hardwood floors are an attractive and practical addition to any home, as they are both aesthetically pleasing and durable. It can be refinished multiple times throughout their lifespan, allowing them to continue providing a classic and timeless look for years to come.
Furthermore, with proper maintenance, hardwood floors can last much longer than other types of flooring, such as carpets or vinyl tiles. In terms of cost-effectiveness, hardwoods generally cost more upfront than other types of flooring yet require less money in the long run due to their longevity and ability to be refinished repeatedly.
What are you waiting for? Prepare your tools and carry out the easy-to-do kitchen upgrade projects mentioned above now.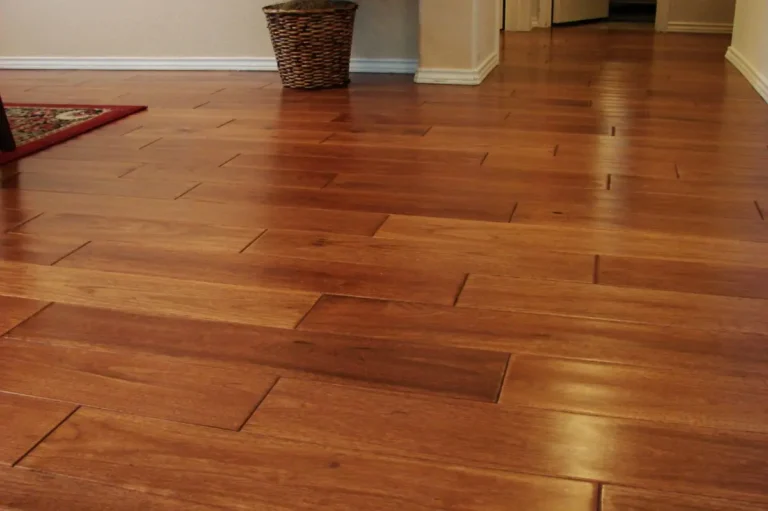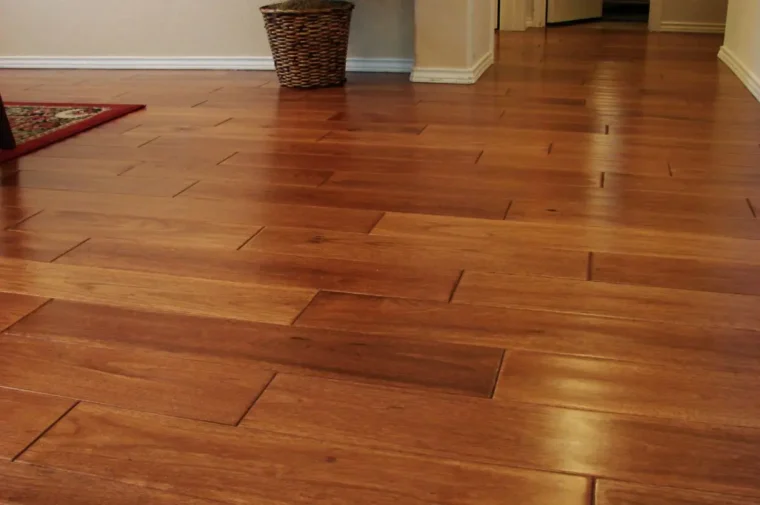 Conclusion
Investing in minor kitchen upgrades can be an excellent way to add value to one's home without a significant financial commitment. Updating fixtures, appliances, and cabinets and adding a backsplash can give the kitchen an immediate facelift. Ultimately, these changes can increase a home's marketability if it's sold in the future.