Decorating your home was never an easy thing to do. However, no matter how exhausting this process is, it is beautiful at the same time, for various reasons.
When people think of decorating, they usually have a lot of problems on their minds, and more importantly – an overwhelming plethora of choices they have to make. Moving into a new home certainly is one of the biggest events a person can experience in their lifetime, but just like every other thing in life – it doesn't always go as planned, nor all the things are certain and executed perfectly. This may cause high levels of stress and anxiety. However, being able to focus on the positive side of decorating and remodeling your home, along with accepting the fact that planning is one of the essentials for success, but doesn't necessarily have to determine the outcome – chances are, you'll have better results if you let your creativity flow and if you're not being afraid to improvise a bit.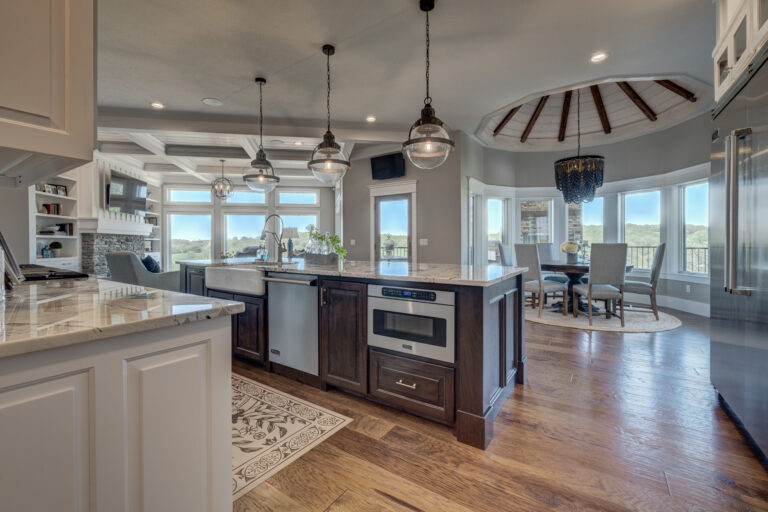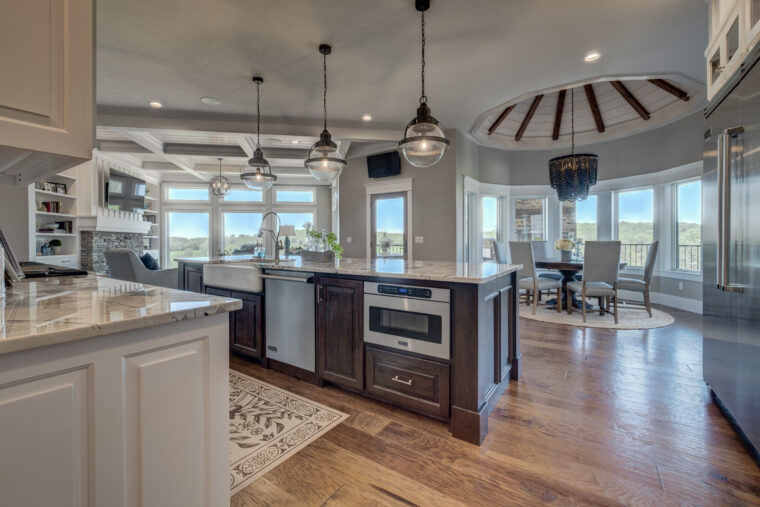 Nonetheless, before you indulge in the world of furniture, appliances, decor accessories, colors, textures, lights, and other interior design elements, you should first make a list of all the things you need. Your needs are directly related to the lifestyle you have as well as your floor plan, number of rooms, measurements, square footage, your budget, and your personal preferences. In order to prevent getting lost in the furniture store, you need to take some time and write down all the things you need now, including the ones you might need in the future.
Having a great plan and knowing exactly what you want is especially important when choosing kitchen appliances. Whether you are buying a new home and creating your dream kitchen from scratch or you want to remodel your old kitchen, there are several things you need to take into consideration. The first thing you need to keep in mind is that your kitchen layout dictates everything, meaning that the selection of the main and other appliances depends on the size and layout of your dining area, including the kitchen. The same appliances might work for someone else, but don't necessarily have to work for you.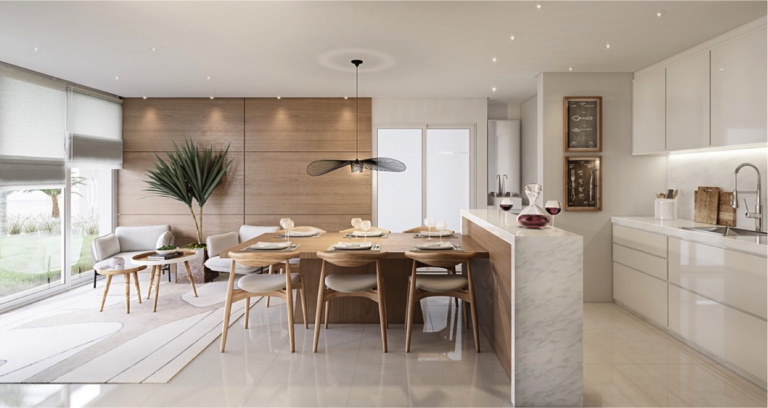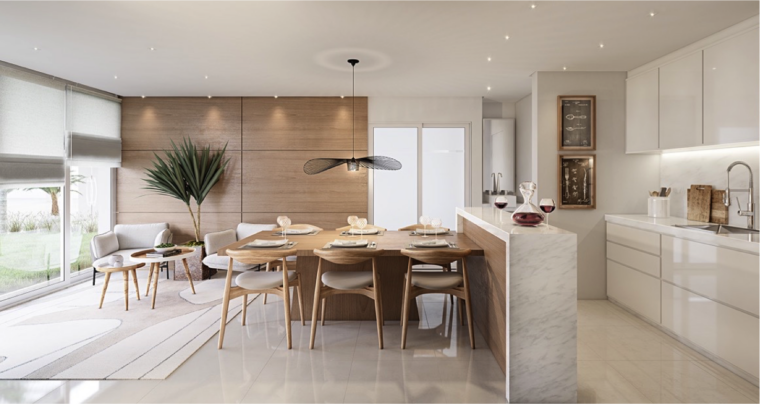 That being said, get a floor plan, check all the measurements and try to imagine the space with kitchen appliances. Not everyone is interested in hiring an interior designer, but this is also a great option for you to get a sense of what can be done with your space. Interior designers use virtual staging and 3D modeling techniques in order to provide the most realistic interior solutions for any of your rooms, including the kitchen. However, if you don't want to change the elements in your kitchen design-wise, and you only want to upgrade your appliances with the newer ones or the ones that are more convenient, you should focus on functionality and usability since it's the most important factor in this situation. Still, choosing from a wide variety of products on the market allows you to pick the ones that are aesthetically pleasing too, and that meet your beauty and design standards. Yes, you can choose the refrigerator you like, not only the one that's wood quality or has some of the features you need.
Start With The Essentials
When choosing the kitchen appliances, always start with the biggest and the most important ones such as your ventilation system, stove, and oven, refrigerator, or dishwasher, since you can always buy that mixer or toaster, but it's a better idea not to bombard yourself with so many choices all at once. The first thing you need to do is to think about your habits and routines.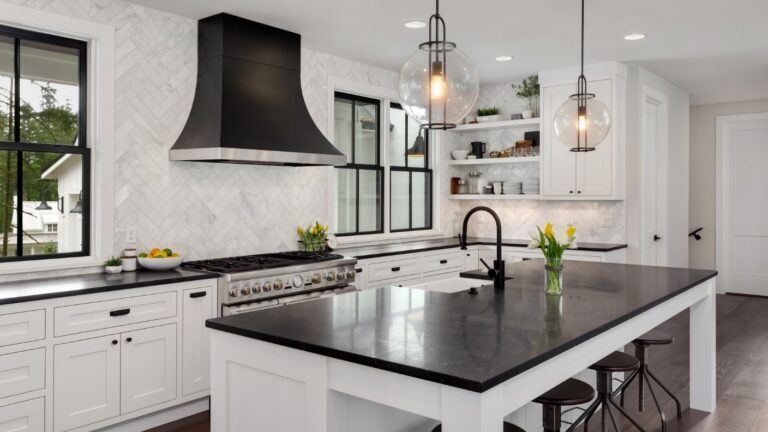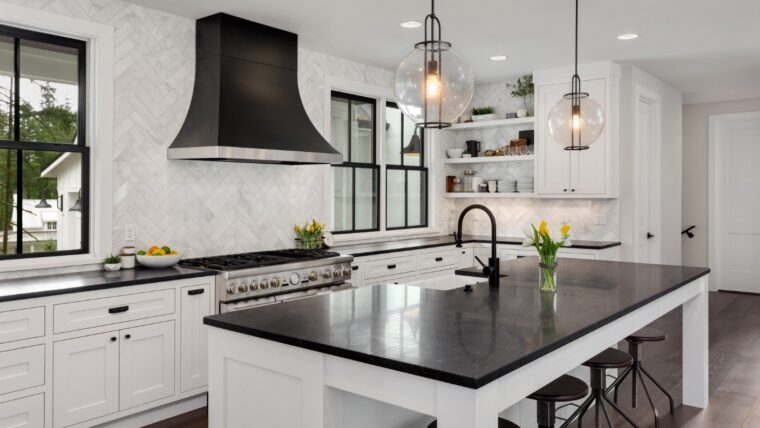 If you're someone that loves to cook and spends a lot of time in the kitchen, you'll find having a bigger stove crucial, because it will help you prepare more dishes simultaneously, therefore saving your time and energy. There are also several options to choose from when it comes to cooktops – from gas to electric or induction ones, or even some more traditional options such as wood-burning stoves. Several surveys show that induction ranges perform the best, since they work faster, at the same time keeping the consistent temperature, resulting in saving energy!
If you love to cook and you cook a lot at home, you will need a much bigger refrigerator compared to someone who just stores their wine and snacks in their fridge. Also, the needs of a couple and a family of 5 are pretty different, so keep in mind that your appliances should reflect who you are and what you need, you shouldn't think otherwise. French door, side by side, top-freezer – are some of the door types you can pick, according to your needs. Still, the best seller seems to be the French door model that has large shelves and a lot of open space for food organizations.
When it comes to the ventilation system, it will be your best buddy on your cooking adventures. Don't mind spending some extra money on it, only to prevent having your clothes smell like every dish you're making.
Cherry On Top
However, the smallest appliances are usually the most enjoyable when choosing and purchasing, since they not only make your life easier, but they also work great as decor accessories that can really elevate the look of your kitchen and make it more beautiful and functional.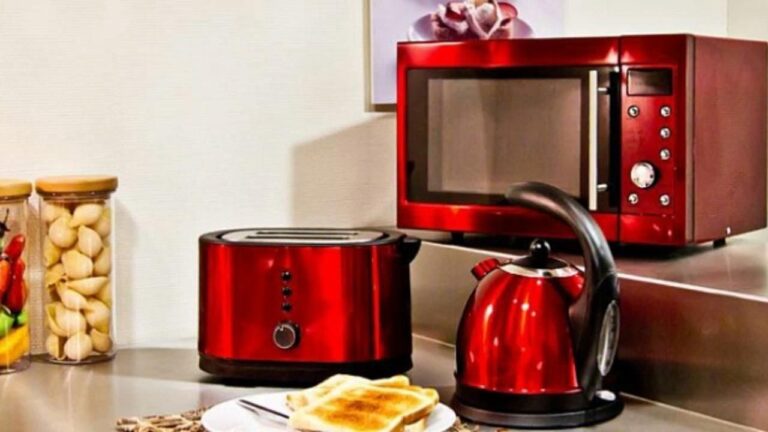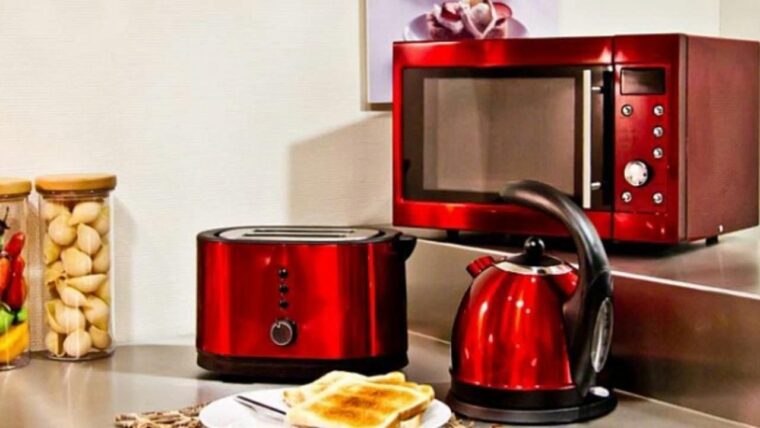 Items such as food scales, waffle makers, popcorn makers, slow cookers or blenders can significantly help you finish your daily activities much faster, and certainly a lot easier. They save you time and effort, and they provide you with great solutions if you want to eat healthy foods. One of the main reasons people avoid cooking for themselves is the fact that it's usually complicated and time-consuming. However, with the right tools, you can easily become the master in your kitchen! On websites such as kitchlit.com you can choose amazing products, from cookware, coffee machines to wine coolers, cotton candy makers, and pasta makers. Having interesting appliances in your kitchen will help you get more creative and enjoy the process of cooking! Finally, it's been proven that one way or another, people spend most of their time in the dining areas of their homes. That said, focus on creating a beautiful space you'll love spending time in!