Happy Monday, friends!
I hope you all had a wonderful Valentine's weekend.
Chad and I had a great time in Raleigh trying new restaurants, building a terrarium and stopping by some of our favorite stores. It was the perfect way to get away from our daily routine and spend quality time together.
Today I'm excited to share a delicious cocktail and a fun giveaway in honor of the Academy Awards this coming Sunday, February 22. Even though I typically don't get a chance to see all of the movies, I love watching the fun, pageantry and of course the beautiful gowns of the evening.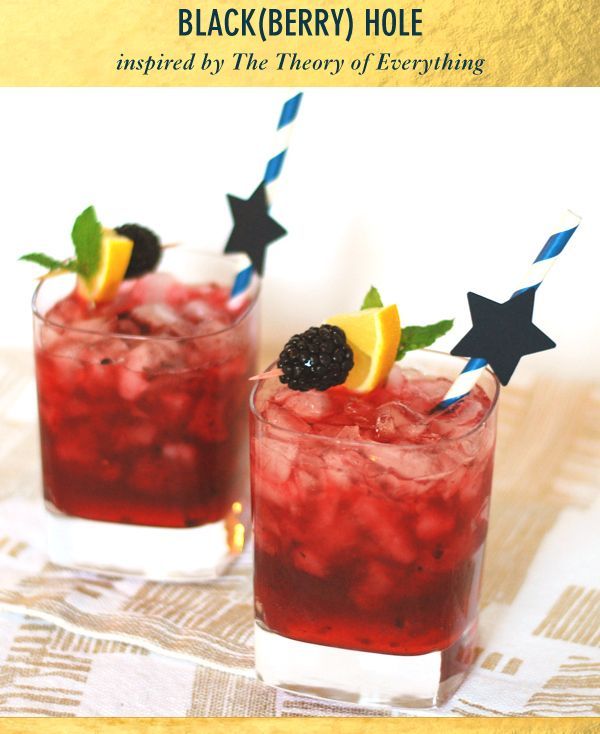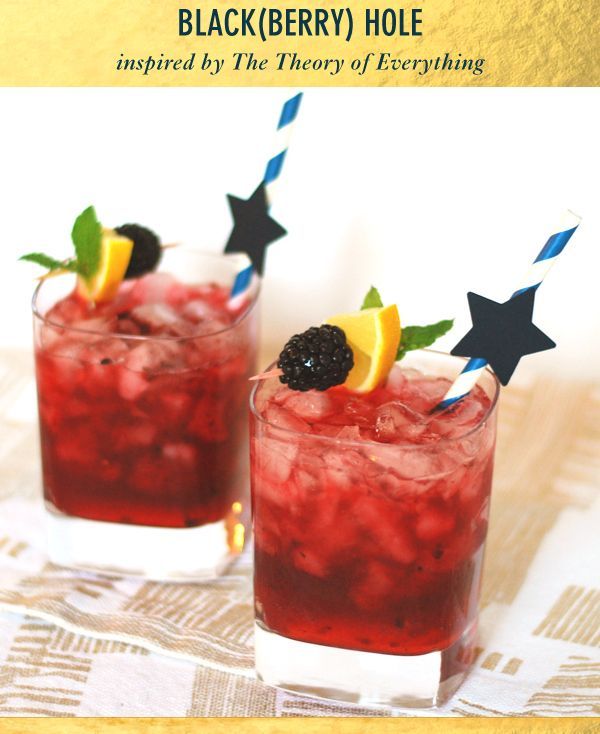 I've only had the chance to see three of the eight movies nominated for Best Picture and out of the few I saw, I really enjoyed The Theory of Everything, the Stephen Hawking story. Some of his research revolved around black holes, which is why I decided to create a refreshing Black(berry) Hole cocktail.
Click through to learn how to make this cocktail and enter the giveaway!
Black(berry) Hole, inspired by The Theory of Everything (makes 1 cocktail)
Ingredients
8-10 black berries
3-5 mint leaves
Juice of half a lemon
1 oz bourbon
3 oz ginger ale
To create this cocktail, start by putting the blackberries and mint leaves in your cocktail shaker and muddle. Add ice and remaining ingredients and shake for thirty seconds. Pour your cocktail into a glass filled with crushed ice and enjoy the show!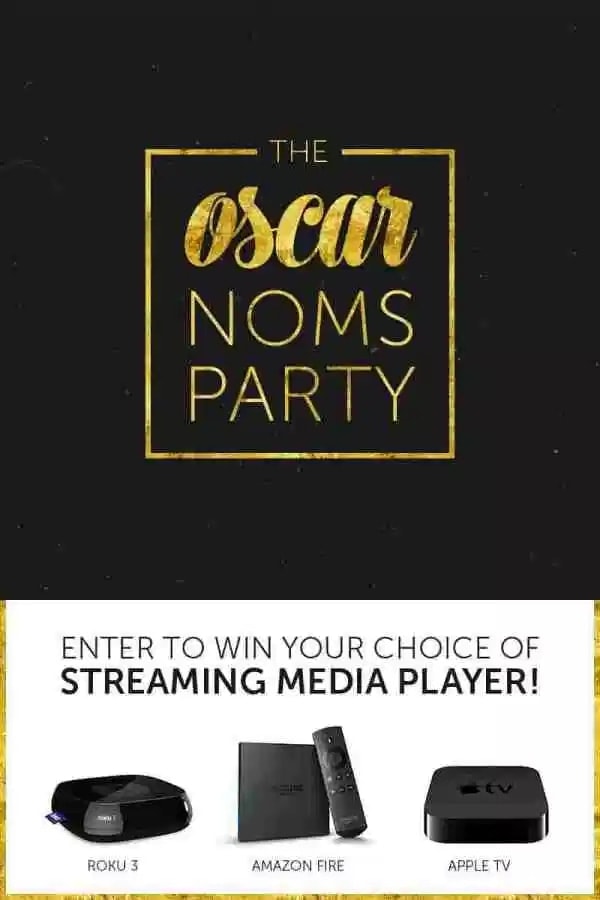 As I mentioned earlier, this giveaway is in honor of the Oscars this coming Sunday and I have teamed up with 15 incredible bloggers to bring you an awesome giveaway!
One lucky reader will win a streaming media player — their choice of an Amazon Fire TV, an Apple TV or a Roku 3. It always seems to be a challenge to catch up on the year's best films, so I'm thrilled to give you the chance to do so!
Each of the participating bloggers has prepared an Oscar-themed recipe, and they're up for best recipe! When you participate in the giveaway, be sure to vote for your favorite. The winning blogger will get $50 in cash!
The Oscar Noms Party
Menu & Movies
Appetizers
Pork Tenderloin Sliders – The Judge
Aged Cheddar & Apple Grilled Cheese – Boyhood
Pull-Apart Pepperoni Pizza Bread – Whiplash
Asparagus Rolls – Into the Woods
Texas Quesadilla with Chunky Guacamole – The American Sniper
Magic Garbanzo Beans – Into the Woods
Desserts
Nutella Mochi – Big Hero 6
Rocket Raccoon Cake – Guardians of the Galaxy
Texas Peach Crisp Skillet – American Sniper
Camouflage Mini Cheesecakes – American Sniper
Courtesan au Chocolat – Grand Budapest Hotel
Butterscotch Pudding – Gone Girl
Chocolate-Covered Cherry Granola – Wild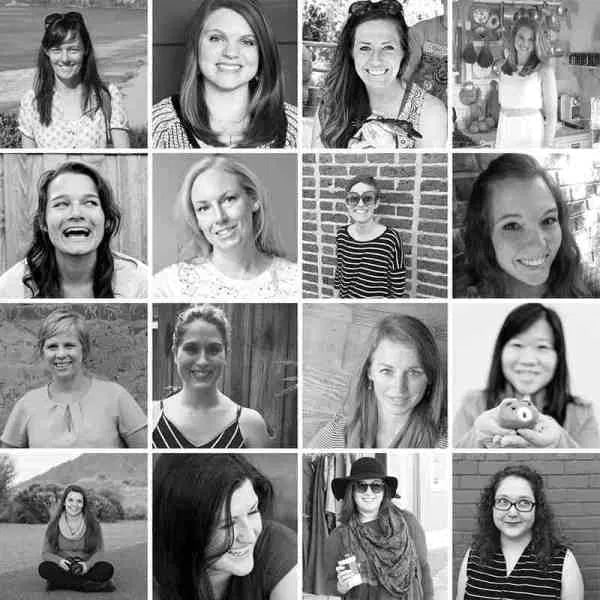 Cocktails
Pink Lady Cocktail – Grand Budapest Hotel
Black(berry) Hole – The Theory of Everything
Oscar Chambord Royale – The Theory of Everything
The Blueberry Wish – Into the Woods
Meet the amazing bloggers bringing you this giveaway!
Anne from Wit Wisdom and Food // Beth from bethcakes // Cat from The Rustic Willow // Cate from Chez Catey Lou // Erin from The Speckled Palate // Ginnie from Hello Little Home // Grace from Think Fruitful // Jenna from A Savory Feast // Katie from Twin Stripe // LeAndra from Love & Flour // Leia from Eat It & Say Yum // Linda from Brunch with Joy // Madison from The Wetherills Say I Do // Meghan from Cake 'n' Knife // Molly from Hey There Sunshine // Susannah from Feast + West
Be sure to follow all of the fun on social media using the hashtag
Giveaway rules
Enter the giveaway through the Rafflecopter widget below. Everyone gets a free entry! You can enter multiple times, up to 35 additional entries by following the giveaway sponsors on social media. (If you've followed in the past, that counts! Just enter the info as prompted.) All entries will be verified. No purchase is necessary to win.
The giveaway is open until Sunday, Feb. 22, 2015 at 11:59 p.m. EST. One winner will be chosen at random and emailed within 48 hours. Winners must claim prize within 48 hours of initial contact. The retail value of the prize is $100. Prizes shown in the graphic are the only ones available.
Open to U.S. residents with a valid shipping address only. Must be 18 years of age as of Feb. 16, 2015.