Kitchen remodeling is not an easy task. The planning process alone can be pretty overwhelming and draining, especially if it is your first time. However, this only happens during the starting phase of the project, and once you get the hang of it, everything will be easier. One good strategy to prevent getting overwhelmed by information and tasks that will come along the way when remodelling is to do your research first.
One of the main advantages of remodelling your kitchen is that you have a lot more options available than ever before. Nowadays manufacturers specialise in prefab and custom cabinets, drawers, and countertops. Such companies as Cut2Size, offer an extensive range of products and services to make any kitchen renovation simpler and easier than ever.
For many old houses, 10 by 10 ft was the default kitchen size. Since then, they are considered the standard by which the cost of kitchen cabinetry is indicated during manufacture. In this blog, we'll talk about 10×10 kitchen ideas and layouts,  how much 10 by 10 kitchen cabinets cost and they can do.
Kitchen layouts with 10×10 cabinets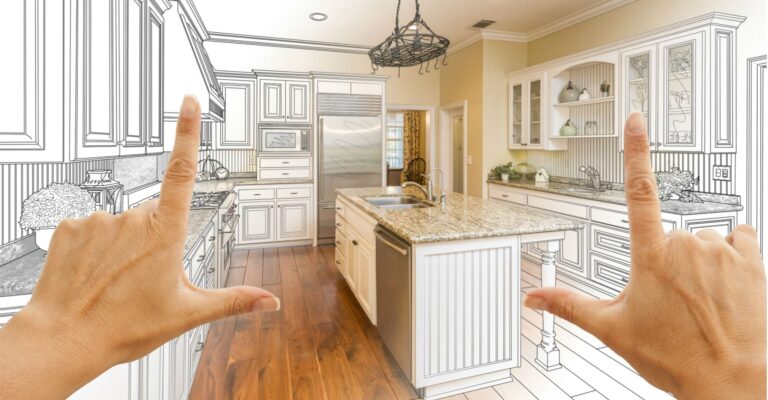 What is a 10×10 kitchen layout? The answer is pretty straightforward. It is a medium-sized kitchen with a 10×10 square footage or 100 square feet in total area. It is the most common size of kitchen in most apartments and standard-sized homes. It is also the standard size that is used by retailers to create cabinet designs. Here are different types of 10×10 kitchen layouts.
Kitchen layout with island
You can include a small island in a 10×10 kitchen layout. Having an island is an excellent way to add extra counter space and storage space in a small kitchen. It also makes the kitchen more defined and practical.
A U-shaped kitchen layout is popular in traditional and classical-styled homes. If you want to maximize cabinet storage and cupboards as well as countertops, a U-shaped kitchen layout would be best because you can basically cover 4 walls with cabinetry and counter space.
An L-shaped 10×10 kitchen is common in most apartments and condo units. The L-shape allows for better traffic flow in the kitchen, as it creates two separate work zones. This makes it easier to move around the kitchen and reduces the risk of getting in each other's way.
A galley kitchen layout is a good option for several reasons. Firstly, it's an efficient use of space, as it maximizes the available wall space for cabinets and countertops. Secondly, it makes it easy to move from one end of the kitchen to the other, as everything is in close proximity. Additionally, this layout is ideal for those who enjoy cooking, as it provides a clear line of sight to the entire kitchen, making it easy to keep an eye on multiple tasks at once.
This type of layout also makes it easier to entertain and interact with guests while cooking, as you are not separated from the rest of the living space. The open concept also allows for more natural light to flow into the kitchen, creating a bright and welcoming atmosphere. An open-concept type is also ideal for small spaces, as it can make the kitchen feel larger and more functional.
How much should a 10×10 kitchen remodel cost?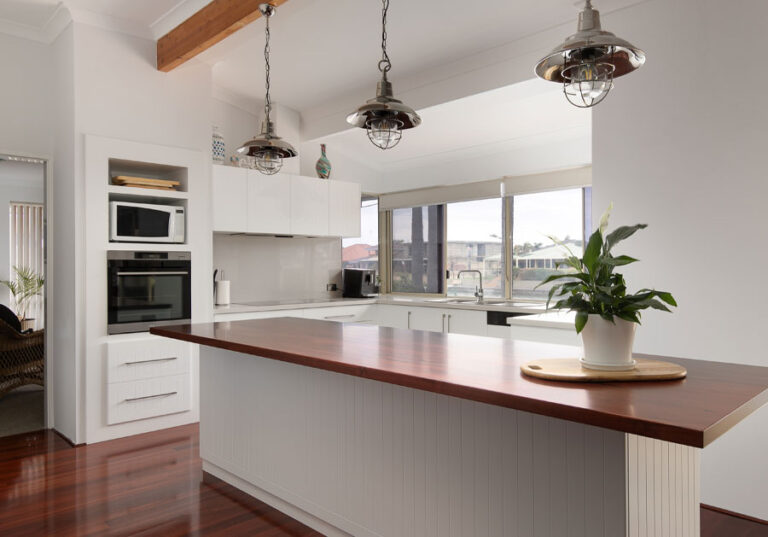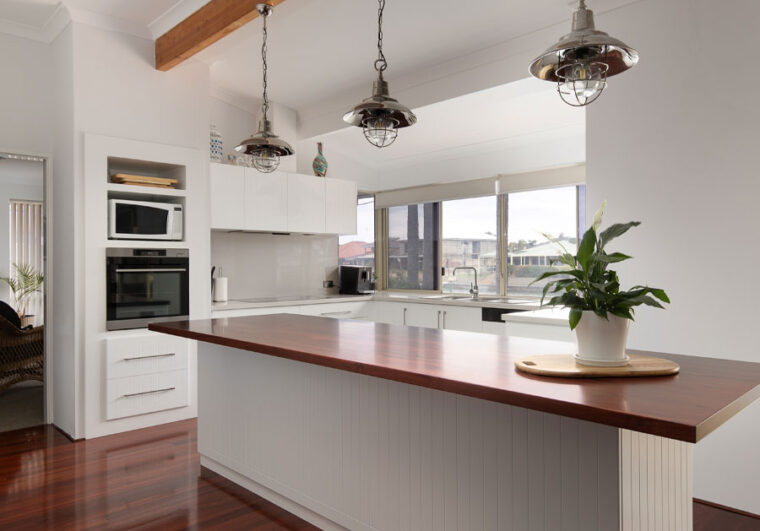 The average cost for a kitchen remodel really depends on a bunch of different factors. It can be tricky to give you an exact kitchen design cost without knowing more about your specific project. But just to give you a rough idea, a basic renovation for a small size kitchen can cost anywhere from around $10,000 to around $30,000. Of course, if you're looking to go all out with top-of-the-line materials, custom cabinets, and fancy appliances, the cost could easily go up to $50,000 or more.
Know about the average price of these cabinets to better assess the total cost. If you are including an island, include the cost of a kitchen island in your calculation. Our best advice would be to get a few quotes from different contractors about the cost of 10×10 kitchen cabinets and think about what's most important to you and your budget. That way, you can make an informed decision on how to move forward with your kitchen remodel.
How to create an efficient design for a 10×10 kitchen?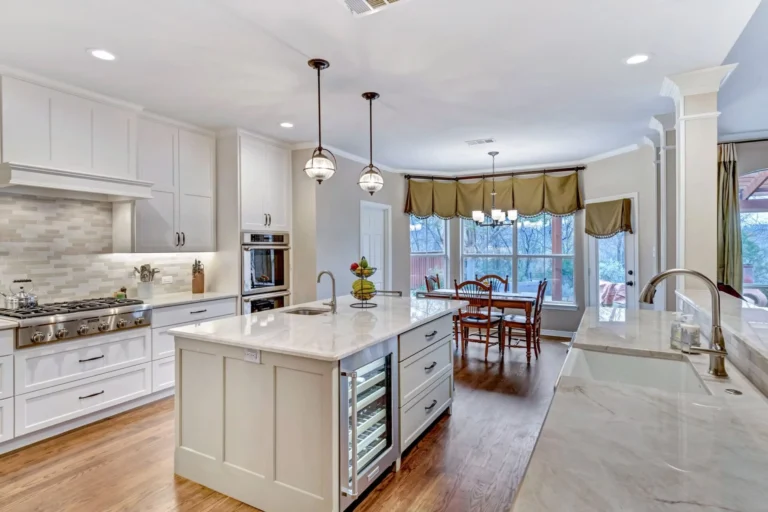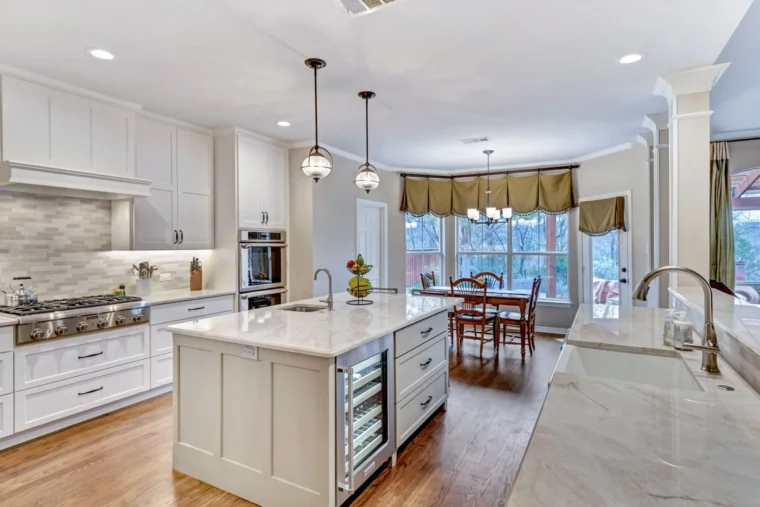 When creating an efficient design for a 10×10 kitchen, there are several things to keep in mind while planning the remodel. ? Here are a few ideas for remodeling it on budget.
1. Consider the layout and flow of your kitchen
The layout of your kitchen has a huge effect on its functionality. Consider the location of your refrigerator, sink, and stove, as well as the flow between these key areas. You may also want to consider the amount of counter space you have and whether you'd like to add an island or peninsula.
2. Implement versatile solutions
Secondly, consider using multi-purpose furniture such as an island or peninsula with seating to provide extra workspace and dining area. You can even combine different types of furniture to create a unique and versatile layout.
3. Choose durable, quality materials
Your choice of materials affects not just the functionality and durability of your kitchen but also its aesthetic appeal. Consider materials such as countertops, cabinets, flooring, and hardware, and make sure they are high quality and durable enough to withstand daily use.
4. Maximize storage space with cabinets and drawers
Storage is key, so make sure you have enough space to store all of your kitchen essentials. Cabinets and drawers can be a great way to maximize storage, but make sure you choose a style and layout that works for you.
5. Keep the remodelling cost in mind
Kitchen remodels can be expensive, so it's important to set a budget and stick to it. Make sure you factor in the cost of materials, labor, and any additional features or appliances you may want to include.
Look for ideas on the internet, research the typical kitchen cost when remodeling, create a mood board, decide on the layout, and choose a cabinetry design that suits your space best.