Our kitchens are often the heart of our homes, where delicious meals are prepared and fond memories are made. So, what happens when our beloved kitchen starts showing signs of wear or simply doesn't align with our aesthetic dreams?
Renovation is the go-to answer, but it often comes with hefty price tags. Fear not! This comprehensive guide unveils the secrets to a budget-friendly kitchen transformation. Here, we'll delve into every corner, ensuring your kitchen revamp is magical, yet economical.
Setting a Realistic Budget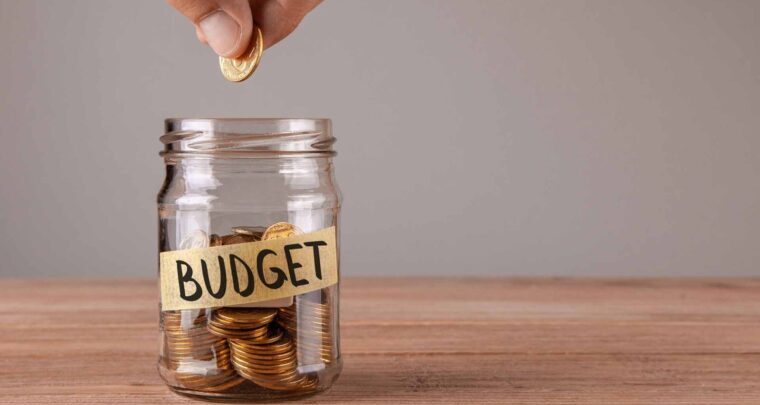 Embarking on any project without a clear financial roadmap can lead to unnecessary expenditures. Before dreaming of marble countertops, assess your finances. Identify a comfortable amount to spend, ensuring you keep a buffer for any unforeseen costs. Kitchen Cabinets in Branson, MO has collections and pieces for any budget so check them out.
While it's tempting to splurge on every aspect, remember that a balanced approach is key. Prioritize the elements that require more financial input, saving on areas where you can implement cost-cutting strategies.
Often, we neglect the financial aspects of project disposal. Selling old appliances, cabinetry, or even fixtures can offset some costs. Platforms like Craigslist or Facebook Marketplace are great avenues for this.
Choosing Cost-Effective Materials
The allure of high-end materials is undeniable. But with a bit of research, one can find equally stunning alternatives at a fraction of the price. Consider laminate for countertops; with modern manufacturing techniques, they rival the aesthetics of granite and quartz but are significantly less pricey.
Flooring can significantly impact renovation expenses. While hardwood is sought after, luxury vinyl tiles or planks offer a similar aesthetic, and resilience, and are easy on the wallet.
For backsplashes, ceramic tiles remain a timeless, affordable option. They come in an array of designs and can be as simple or intricate as desired, fitting seamlessly into any design ethos.
DIY vs. Hiring Professionals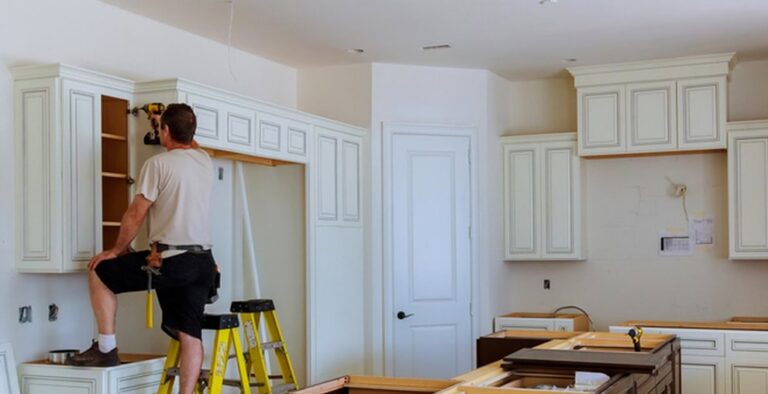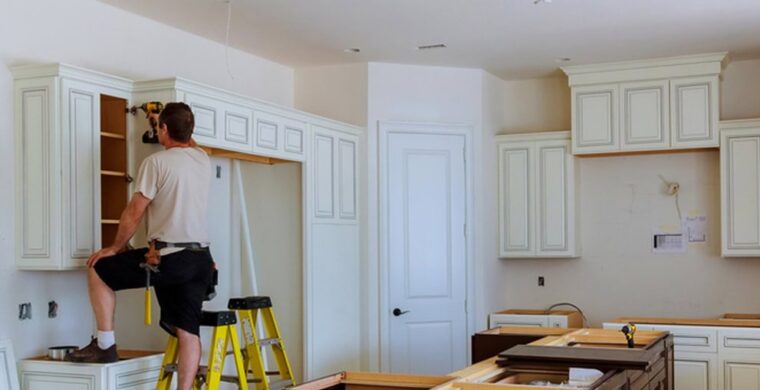 Venturing into a DIY project might seem a tempting way to save, but it's imperative to assess skill levels. Simple tasks like painting cabinets or installing a new faucet can be undertaken with basic know-how and tools. However, more intricate jobs might necessitate a professional touch.
Engaging professionals for specific tasks can save in the long run. A skilled carpenter, for example, can ensure that cabinetry is installed perfectly, avoiding potential damages or misalignments.
On the flip side, remember that labor often constitutes a significant chunk of renovation costs. By doing some tasks yourself, you can reduce the financial outlay, channeling those funds into other aspects of the makeover.
Maximizing Space Efficiency
Space is a luxury, especially in our cooking havens. Begin by assessing your kitchen layout. Can the positioning of an island or a counter be tweaked for better flow and functionality?
Next, consider vertical storage. Wall-mounted racks or open shelves capitalize on unused wall space, providing storage and adding a design element.
Lastly, inside the cabinets lies an often-underutilized space. Use tiered shelf organizers or pull-out trays to make the most of every inch. These small changes not only enhance the kitchen's aesthetic but also its practicality.
Decluttering and Organizing Strategies
Begin with a ruthless purge. Dispose of utensils, appliances, or containers that haven't been used in the past year. This not only clears space but also provides a fresh perspective on what's essential.
Post-decluttering, assign designated spots for each item. This ensures easy access and reduces the time spent searching for that one ladle during a cooking spree.
Transparent containers are a revelation. They let you see contents at a glance, streamlining meal prep and reducing the chances of overbuying pantry staples.
Affordable Storage Solutions
When storage is concerned, think outside the box. Pegboards, for instance, are versatile and economical. They can be tailored to fit any wall size, holding everything from pots to spatulas.
Another cost-effective solution is repurposing old furniture. An old dresser can be turned into a kitchen island with storage, giving it a unique, personalized touch.
Don't overlook the potential of over-the-door organizers. These handy tools can store anything from cutting boards to aluminum foil, maximizing every available space.
Stylish and Functional Kitchen Décor
Décor elevates the ambiance of a space. Start with a neutral palette for the walls and cabinetry, introducing color through accessories or a feature wall.
Greenery is transformative. Introduce potted herbs on window sills or hanging planters. They infuse the space with life, providing fresh ingredients at arm's reach.
Invest in art or prints that resonate with the kitchen's theme. This creates a focal point, adding character without overwhelming the senses or the budget.
Updating Fixtures and Appliances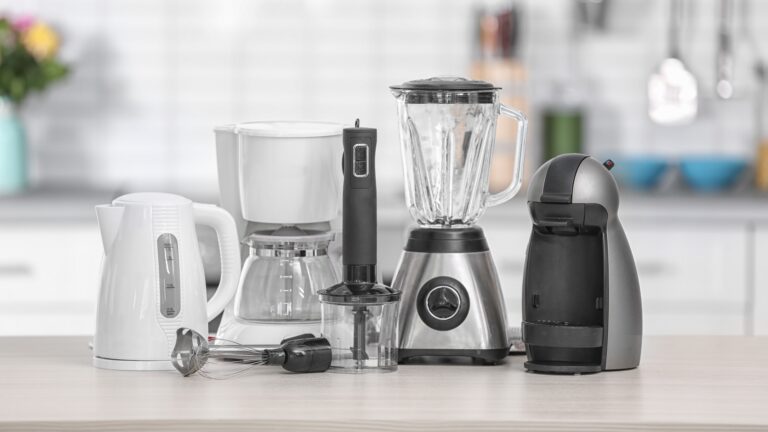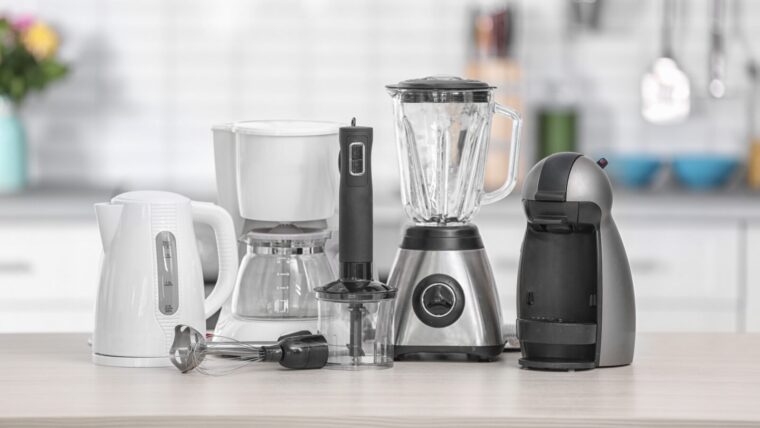 Fixtures, like handles and faucets, may seem minor but have a profound impact. Swap outdated ones for modern designs. This refreshes the space without necessitating a complete overhaul.
When it comes to appliances, energy efficiency should be at the forefront. Over time, energy-efficient options may cost more upfront but offer savings in monthly bills and are kinder to the environment.
Finally, appliance finishes matter. Stainless steel is timeless, but newer finishes like matte black or brushed bronze can provide a contemporary twist, setting the tone for the entire kitchen.
If you have a small kitchen, check out our article on essential small kitchen appliances and see what could aid you in your cooking journey.
Easy Maintenance Tips
A revamped kitchen demands care. Opt for finishes that are easy to clean and maintain. Satin or semi-gloss paints, for instance, can be wiped down without losing their sheen.
Establish a cleaning routine. Weekly wipe-downs prevent the buildup of grease and grime, ensuring the kitchen remains pristine and functional.
Investing in good quality cleaning tools can be a game-changer. Microfiber cloths or specialized cleaners can maintain the newness of the kitchen, ensuring its longevity.
Tips for a Stress-Free Kitchen Makeover
Navigating a kitchen revamp can be both exhilarating and daunting. To ensure a seamless experience, start with a detailed plan. Outline each phase, from demolition to the final touch-ups, allocating realistic timeframes for each.
Anticipate potential challenges and remain adaptable; sometimes, things might not go as planned, and that's okay. Communicate openly with any professionals involved, ensuring everyone's on the same page. Remember to set aside a mini kitchenette area in another part of the house during the renovation – this ensures you aren't left scrambling at mealtimes.
And, perhaps most crucially, remind yourself of the end goal: a beautiful, functional space that reflects your tastes and needs. With these preparative steps, the path to a refreshed kitchen can be as delightful as the end result.
Final Thoughts
Embarking on a kitchen renovation journey, especially on a budget, demands creativity, research, and a sprinkle of patience. However, with the right strategies and a clear vision, a dream kitchen is within reach, without burning a hole in the pocket. So, gather your tools, ideas, and enthusiasm, and let the magic unfold in your culinary sanctuary.