Everyone lives a fast life, and sometimes we are so busy that we don't have enough time to grab a meal. We all know how important it is to have a balanced diet, and we are all aware that we cannot just skip breakfast or lunch, but sometimes, we are not able to follow every rule. When you are on the go, and when you feel hungry, you are probably looking for a dish replacement that will give you enough energy so you can stay focused, and at the same time, something that will keep you full until you can sit down and have a proper meal.
If you are one of the people who are looking for good replacements for traditional dishes, and if you don't want to lose any of your strength or focus, you've come to the right place. In this article, we are going to try and answer one of the most important questions that people have – can you replace a meal with an energy drink? Keep reading if you want to learn some tips and tricks when it comes to food replacements and beverages that will give you the needed supplements to make it through the day.
Benefits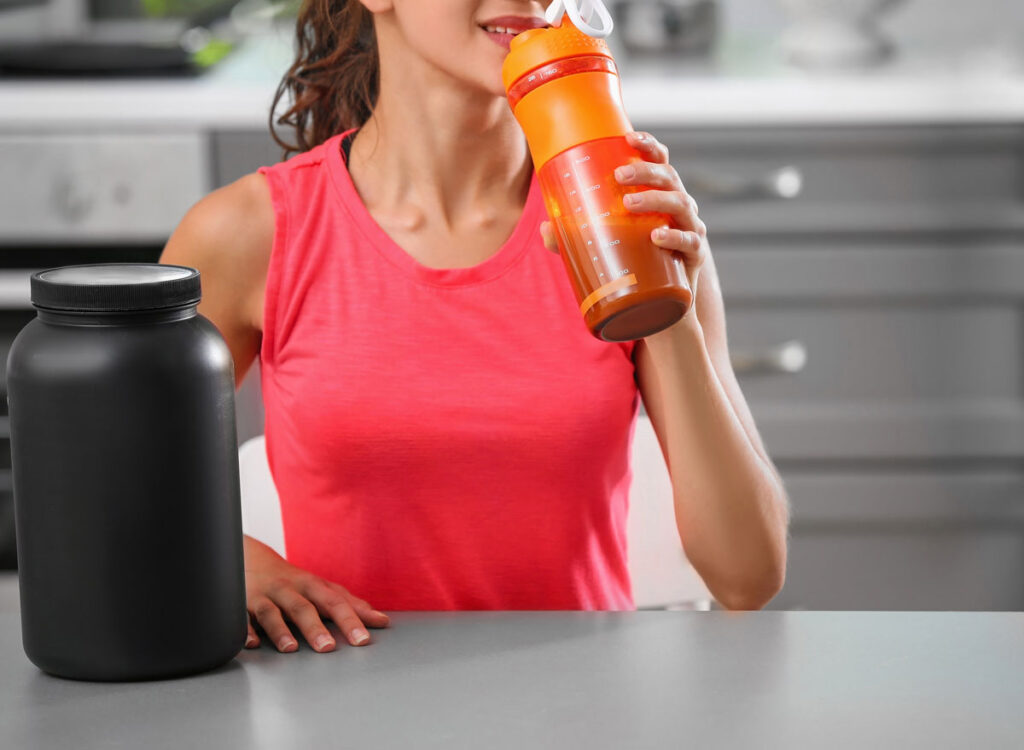 Let's first talk about the benefits that come with an energy drink, and why you should choose to make them a part of your daily, or weekly life. As you already know, there are a lot of different types of these beverages, and there is a huge difference between different brands.
Before just rushing to the store, and getting the first one you find, you should know that some are healthier than others, and you should never get one without learning as much as you can about it.
When you need your Liquid Help to go throughout the day, you should know that these drinks can help you with your strength, focus, they will decrease the mental fatigue you may be feeling, and they can help increase brain functions. Since these beverages are high in caffeine and sugar, they are going to help you with your adrenaline, and you can use them prior to physical activity or exercise.
On the same note, they can be extremely beneficial when you are having a long day at work; when you have too many tasks on your hand, and when you need something to make you feel better, and to give you the needed motivation to keep working. They are proven to help with your concentration and increase your reaction time, and they can even improve your overall mood.
Can you replace a meal?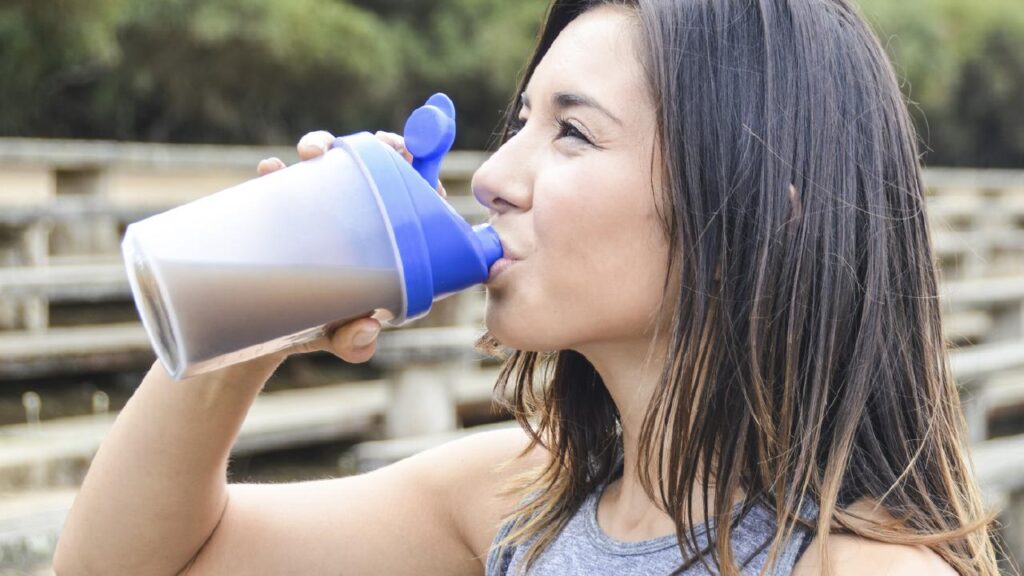 Now let's see if you should replace your lunch with this type of beverage when you don't have time, or if you should stick to your proper diet. Experts suggest that if you need something to lift you up; if you need something to help you feel better, and if you need a product that will help you with your physical and mental strength, you can rely on an energy drink.
According to Liquid Help, you should look for the energy drink that has enough caffeine to help you stay focused, you should look for a product that contains high levels of vitamins and plant extracts, and on the same note, you should look for an energy drink that does not contain any sugars. Another benefit that comes from these liquid refreshments is that they come in many different flavors, so you can easily pick the right one to put a smile on your face, and just enjoy the taste while focusing on your daily tasks.
Note that beverages that have too much extra sugar added are going to make you gain weight, they will give you a sudden rush, but they will also make you feel exhausted after an hour or two, and they are overall bad for your health.
When you choose to replace a meal with this type of beverage, you may be able to lose some weight, you will get some instant, much-needed, energy, and it can help you get the needed calories and nutrients that you need from a meal. On the same note, it is extremely important to choose the right beverage for your needs, and you should not rely just on any energy drink that you can find on the market.
There are some products that are going to do the exact opposite, and they will make you feel dehydrated, they will make you gain weight, and they may even affect your thought process. You should never rely just on these drinks to go through the day, and you should know that in most cases, it is better to have a light snack than to just reach for this drink. Never use them or consume them daily, and be careful when it comes to the caffeine levels or the sugar ones.
How to pick the right one?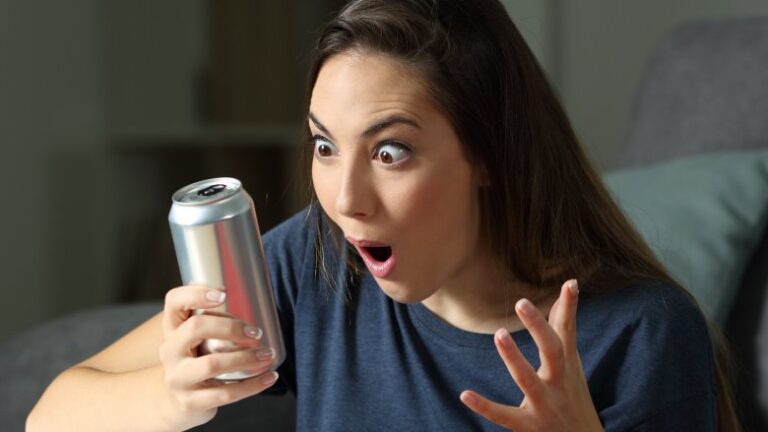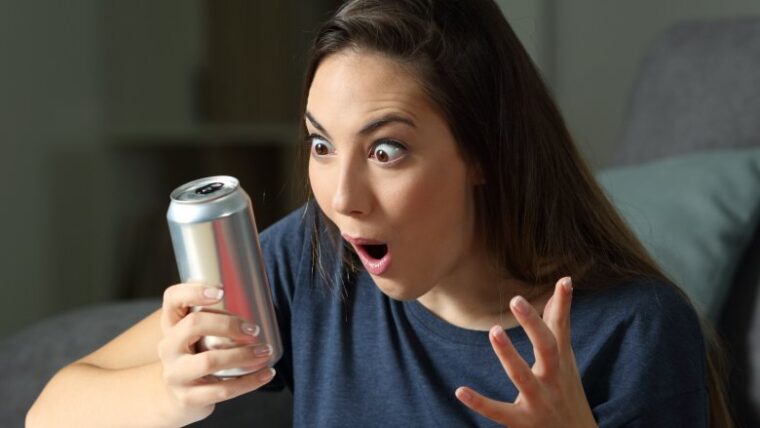 You should always pay attention to the label of the product, and you should know that not every beverage will give out the needed benefits. You should try to look for a trusted company that contains the needed vitamins, contains electrolytes, and has enough caffeine to help you go through your day without having any issues.
Check the calories, as well the sugar levels, and note that if you feel like you are getting too tired, if your heart is beating too fast, or if you start feeling dizzy or lightheaded, you should sit down and eat a proper dish. These beverages are amazing, and they have too many benefits, however, just like with everything else, you need to pay attention to every single detail to make sure you stay safe.
As you can see, there are some cases where you are free to grab an energy drink and miss your breakfast or lunch. However, you should not replace all your dishes with these beverages, and you still need to pay attention to what you consume, along with the calories, nutrients, and other important things that will make a difference. Talk to the seller about choosing the right product for you, and know that in today's market there are so many options to choose from, so you should not give up until you find the perfect product for you.