The housing market has been pretty crazy in the last few years, and it doesn't really seem to be slowing down. The inventory of homes for sale is growing, and real estate companies have their hands full. It is only natural that homeowners are looking for the best returns on their investments, and if you're among them, you might want to focus on your kitchen. However, while there's an abundance of kitchen remodeling ideas out there, not all of them are truly worth the cost.
So, how can you boost your kitchen's appeal and home value and be able to rest assured that you made a wise decision?
Below, you will find more information about the most worthwhile kitchen upgrades. They range from adding a kitchen island to replacing your outdated backsplash and investing in new appliances.
Whether your plan to sell your property to a buyer like highestcashoffer.com, sell it directly or work with a realtor, it's always wise to ensure that you invest your money in projects that provide a highly satisfying return on investment.
Add a Kitchen Island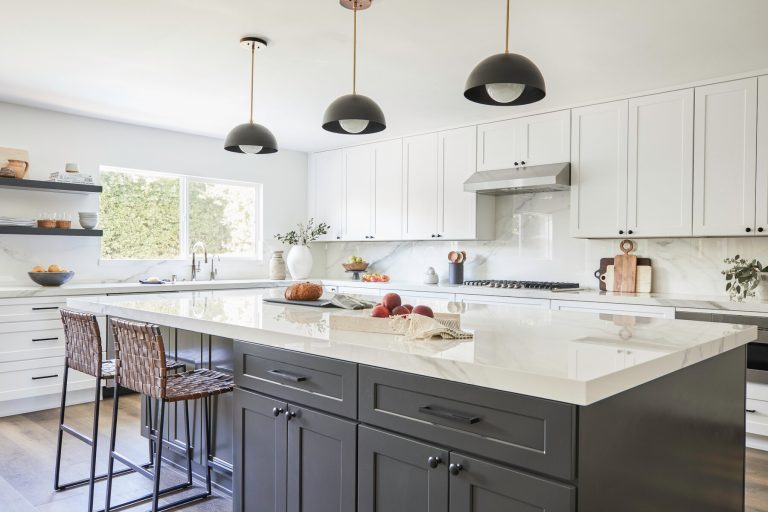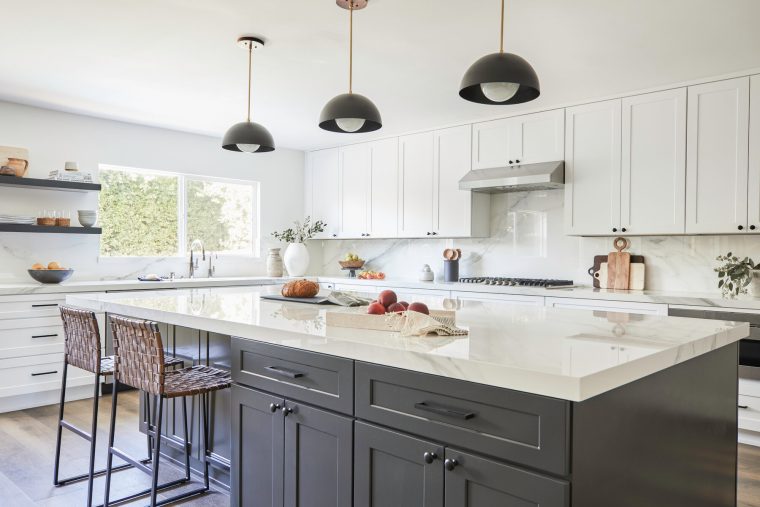 There's something about a kitchen island that makes everyone feel more welcome in the room and reads like an invitation to stay and hang around for longer. Kitchen islands tend to work as the heart of the room, especially since they're the focal point where all the socializing and food prep usually takes place, whether it's for a family movie night, a brunch with friends, or a big garden party.
Furthermore, a kitchen island will add more surface space and seating areas to your kitchen. Handy and always in high-demand power outlets can be neatly hidden into the island as well, whether you choose to put them beneath the counters or install them as subtle pop-ups. You can also go for an island with extra drawers and cabinets to extend your storage space. These days, making the most of every square inch of your room is certainly in fashion in remodelings.
If you have a partition wall in your kitchen, you can consider taking it down and swapping it for an island. That's because big kitchens are what many buyers are looking for, and reducing these hard boundaries simply creates more space. Open concept kitchens that seamlessly flow into a family zone continue to be incredibly popular and make it easier to entertain your guests.
Upgrade the Appliances
Old, outdated, poorly functioning, and simply not that pretty-looking appliances are among the top reasons why homeowners decide to renovate their kitchen or consider choosing an entirely different home. Many people spend way too much time in their kitchen, cooking, meal-prepping, and entertaining, to waste time dealing with unreliable appliances. A loud dishwasher, a barely-working microwave, or a refrigerator with a broken ice maker can make you truly despise your own kitchen.
Investing in quality, energy-efficient, high-performance (preferably made of stainless steel) appliances can allow you to enjoy the benefits for the years to come. And if you decide to sell your home, the professional-grade smart appliances will undoubtedly catch the attention of all the homebuyers.
Keep in mind that you don't have to go overboard when shopping for new appliances and spend all your hard-earned money on top-of-the-line and state-of-art appliances. For instance, a talking oven might look like a great idea at first but can become quite annoying after a while, especially if you don't like distractions in your kitchen. Don't overspend on luxurious brands; opt for solid and established ones instead.
Replace or Add Tile Backsplash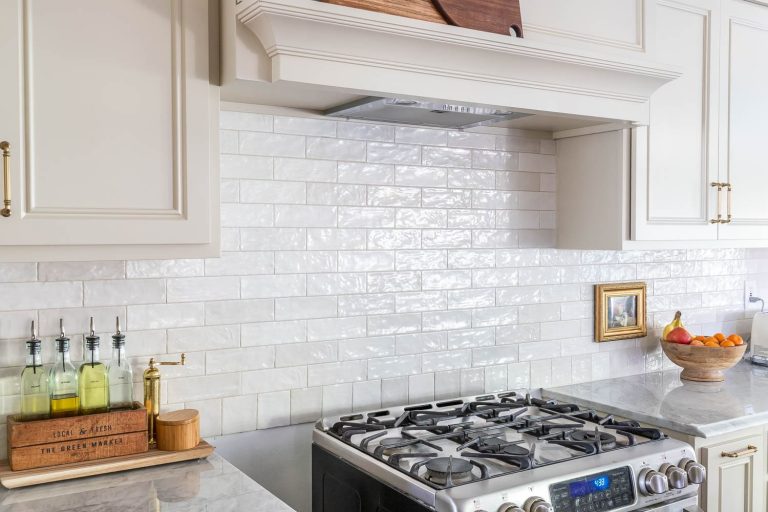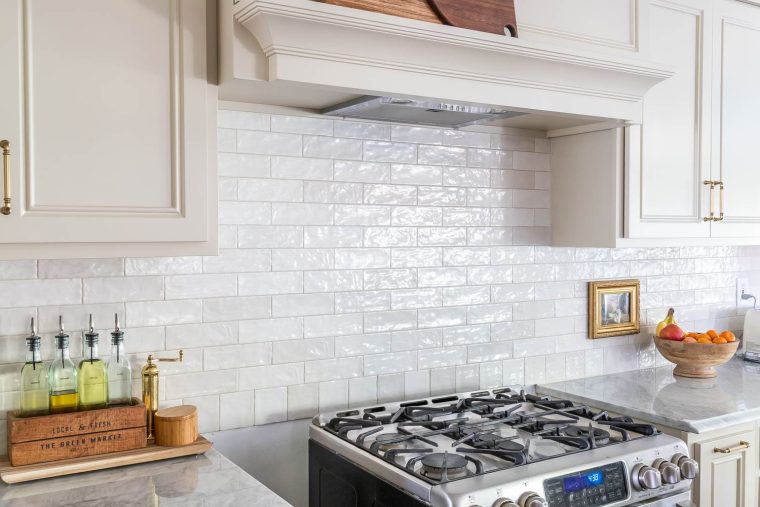 Some people choose not to install a backsplash or decide to save a few dollars and only slap some contact paper on their walls, but this decision can later lower the value of their homes. Therefore, if you're planning to renovate your kitchen, don't forget about adding a backsplash or replacing your old one with brand new, shiny tiles.
You don't have to install colorful tiles if that's not your style, as affordable, white or black subway tiles will probably never go out of fashion. If you're feeling more adventurous, you can also opt for mosaic tiles, try scalloped tile to achieve an interesting visual effect, or go with a classic and timeless ceramic honeycomb tile.
Install Butcher Block or Concrete Countertops
Last but not least, you should consider investing in a high-quality, solid butcher block or installing concrete countertops. That's because, since you probably spend a lot of time at your kitchen countertop, whether you're preparing food, eating, or hosting a small party, you want to have a durable, reliable surface that doesn't come at a ridiculously high cost.
To find something that will work well for this upgrade, you can look for remnant granite (pieces of stone left over from other projects), buy a butcher block, or invest in a concrete countertop which can then be easily stained to match the rest of your kitchen. You might be tempted to save some money by getting a tile countertop, but remember that you might regret your decision since keeping the grout clean and sanitary can be a challenge, especially if you often cook raw meat or shellfish. Instead, opt for more expensive but also worth it in the long-term materials, such as granite or marble, and save money on them by shopping at stores with reclaimed materials.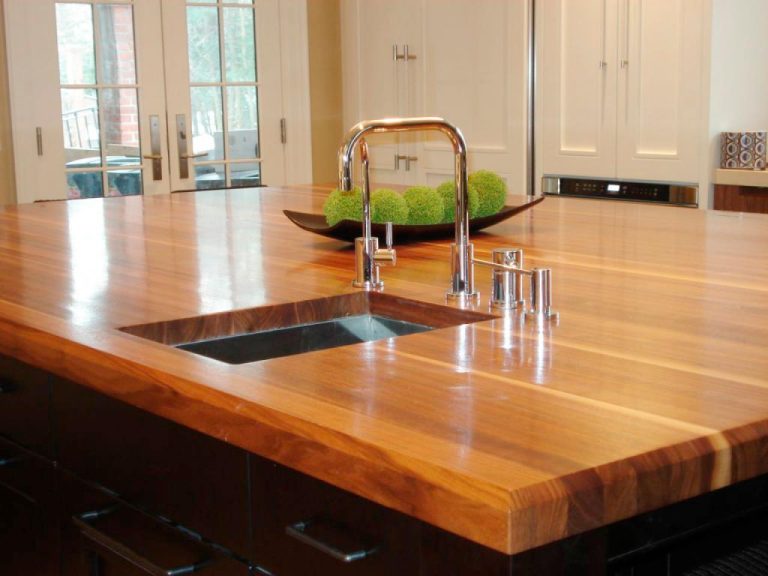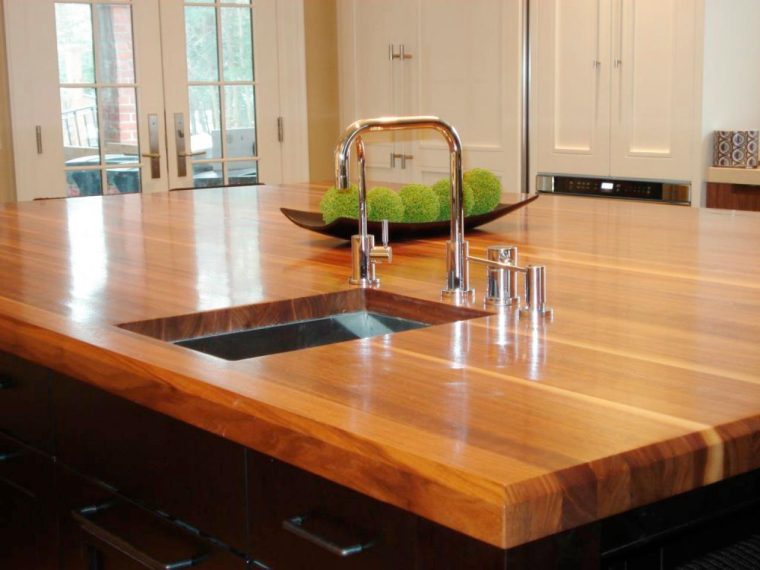 In Conclusion
The housing market is in an interesting place right now, with many people selling their homes and making a decent profit. If you're in the process of selling your home, want to make your kitchen more comfortable for yourself and your family, or just thinking about possibly selling in the future, you should consider some of the kitchen upgrades mentioned above.
A little bit of money invested in the heart of your home can translate into thousands of dollars more when it comes time to sell. The most important thing is to make sure that the kitchen upgrades you choose will increase the value of your home. Whether you choose to add a kitchen island, upgrade your appliances, replace old backsplash, or invest in your countertops, these tips should help you with that.