A recent survey suggests that Americans are turning to the great outdoors as a preferred entertaining space this year.
That's due to being mostly cooped up for two summers in a row, as well as the home improvement trend that saw many backyards receive upgrades.
Are you among those who intend to make the most of their outdoor areas this year? It all starts with investigating the best meat smokers to take your get-togethers to the next level.
The Best Meat Smokers by Type
Modern-day grills are becoming more advanced every day, and come with an appropriately high price tag. So, it's best to start small when you buy your first grill.
After all, who knows if you'll love grilling as much as you think? Your shiny new meat smoker could end up being another white elephant inhabiting the deep reaches of your garden shed.
The following grills are a great starting point for your introduction to the world of grilling and learning how to smoke meat.
Electric Smokers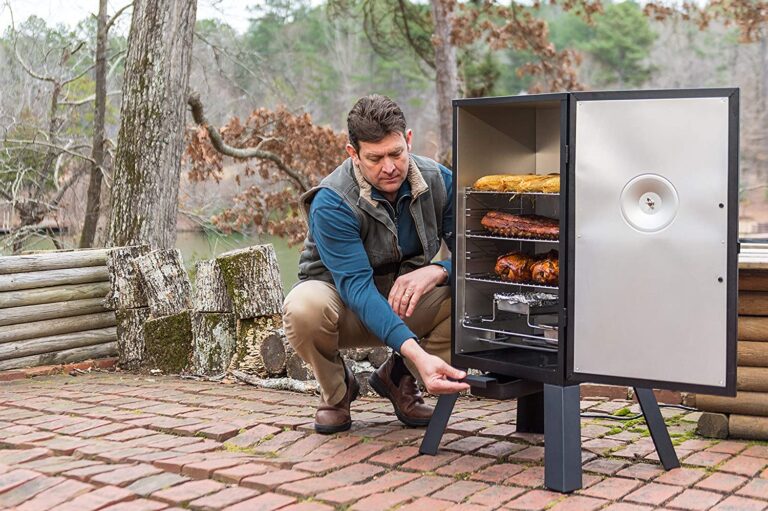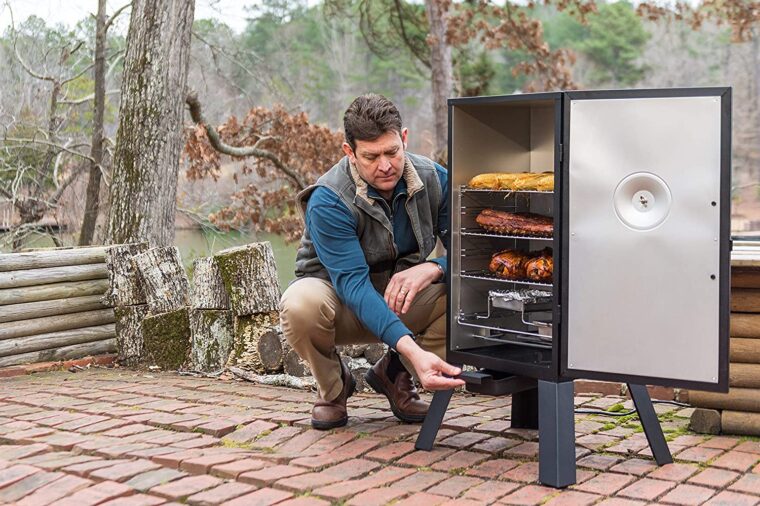 Electric meat smokers are the easiest to use and most cost-effective to run, so they're an excellent starting point for wannabee outdoor master chefs.
With an electric smoker, you can set it and forget it by plugging it in and adjusting a few dials. Once it's heated to the required temperature, add your meat and settle down to enjoy the wait.
These smokers have a tower shape with a firebox at the bottom and a cooling box above that can hold up to five racks of food. The heating element sits in the firebox. Above it, there's a rack for a water bowl and a tray for flavor chips.
The element heats the cooking box, dispersing humidity from the water and flavor from the chips throughout the cooking box.
All this happens with very little intervention from the griller, apart from setting the temperature and flipping the switch. You don't need to add any fuel to the fire or keep adjusting the cooking temperature.
You will need a supply of electricity to run these grills, so they're not ideal for roughing it in the wilderness or a day at the beach. So, you'll need to confine your learning curve to your backyard.
What they lack in flavor dispersion, they more than make up for with affordability. You can buy an electric smoker for several hundred dollars less than pellet or charcoal smokers.
Pellet Smokers
Pellet smokers have all the aesthetics of a classic gas grill, without all the fiddling. It self-maintains the desired temperature while smoking your food, and you can also use them as a standard grill.
They have a hopper attached to it that supplies pellets, via an auger, to an igniter under the cooking chamber. This igniter lights the pellets, causing them to emit heat and smoke.
The electric controller regulates the speed of the auger to maintain the set temperature, to automatically maintain the temperature inside the cooking area.
The wood pellets infuse wonderful flavors into your food, but they can't create the desirable crust and smoke as charcoal does.
Gas and Propane Grills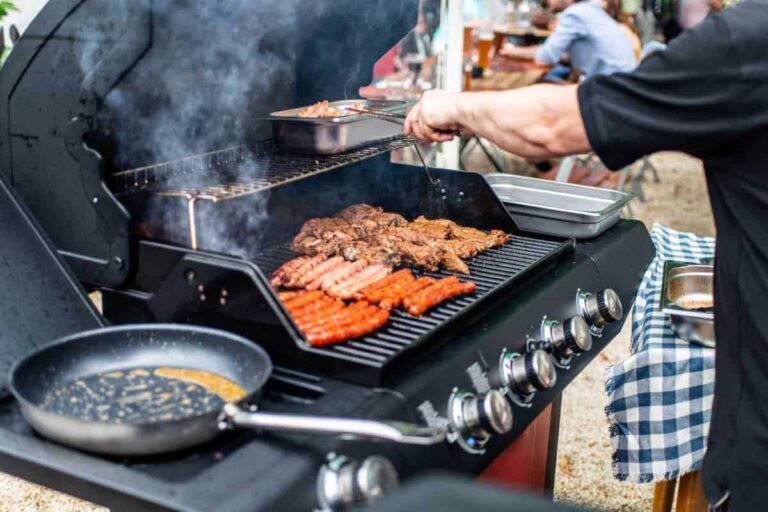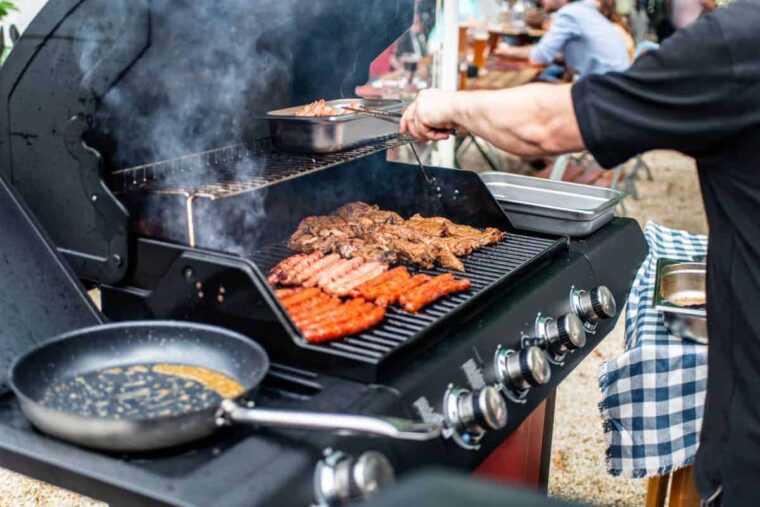 Propane and gas grills occupy the middle ground between beginner and advanced grilling. You can set them like electric smokers for ease of use.
When you feel the need to experiment, you can also use the controls to precisely adjust the smoker to your preferred temperature.
They supply heat like electric smokers do, although they heat the cooking chamber using burning gas instead of an electric element. Also, like electric smokers, they can't achieve the desirable smokey flavor and smoke rings produced by wood-burning grills.
These are among the most popular type of grills, so if you desire an elite smoking experience, there's no shortage of these grills equipped with all the bells and whistles. See more on elitepatiodirect.com.
Moving Up a Level in the Smoking Stakes
Once you've mastered the art of smoking all kinds of food in your electric or pellet grill, figured out the best meat to smoke, and found your ideal combination of side dishes, you'll probably want to move on to something more advanced.
You're welcome to jump in at the deep end of the grilling spectrum at the outset, although these smokers suit higher-grade chefs best.
Wood and Charcoal Smokers
This type of tall, narrow vertical charcoal smoker has two chambers, one above for cooking and one below for housing fuel. You fill up the fuel chamber with wood or charcoal and ignite it.
You must control the cooking temperature manually using dampers on the lid and base of the smoker. The heat from the lower chamber warms the cooking chamber and introduces smoke into the process.
In this way, these grills produce all the customary flavor and char-grilled crust that make smoked food so delicious. It's a fine art getting the fuel ignited and juggling the dampers to create an optimum temperature for smoking your meat.
You need to pay a lot of attention to these grills during the process, which takes time, effort, and experience. For some, these aspects are what make smoking meat worthwhile.
All the finer details involved in smoking meat this way mean wood and charcoal smokers aren't ideal at the start of your food smoking journey.
Kamado Smokers and Grills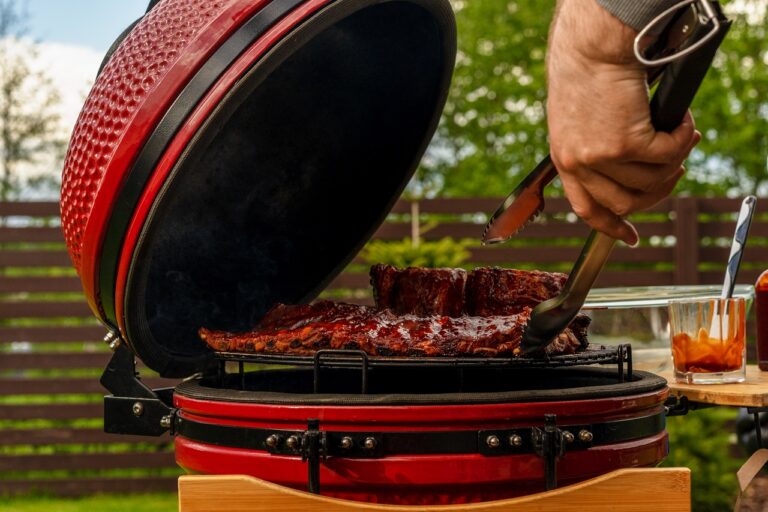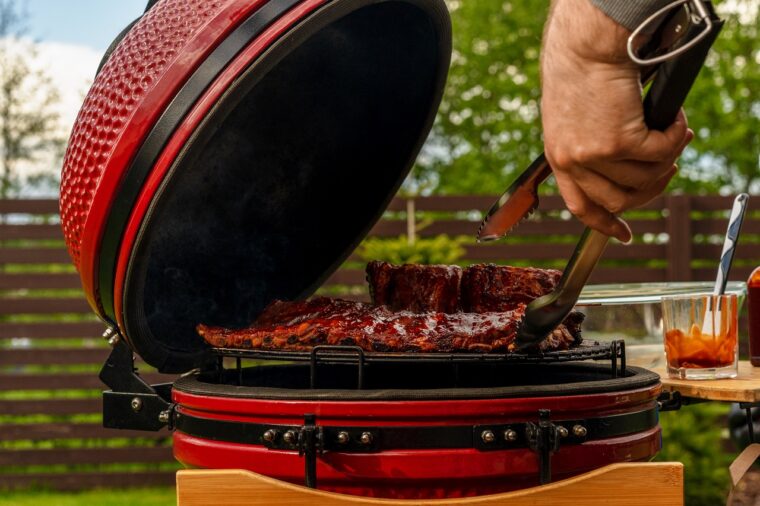 Shaped like an acorn, these ceramic grills work like wood and charcoal grills, with an adjustable flue in the lid and a draft door in the base.
Their unique shape and ceramic construction mean they can maintain both high and low temperatures for extended periods. So they're equally capable of cooking smoked meatloaf, or grilled steak.
Kamado grills are among the most expensive grills, but they're a top trend in outdoor entertainment right now.
Maximizing Your Outdoor Cooking Experience
When shopping for the best meat smokers, you must consider your level of expertise first. Buying a grill that's beyond your abilities will only cause frustration and demotivation, and end up being a waste of money.
Other things to consider include the size of the grill compared to your available space, the cost to run it, and ease of maintenance and cleaning.
Are you ready to get cooking? Browse our blog for more tips on how to maximize the experience, both indoors and out.