A kitchen is not just a place to prepare meals. It's the heart of a home, a gathering place, and often, a sanctuary.
Keeping it spotless ensures not only hygiene but also an environment that inspires culinary creativity.
Whether you are a seasoned chef or a home cook, a clean kitchen is essential for health and happiness.
Declutter and Organize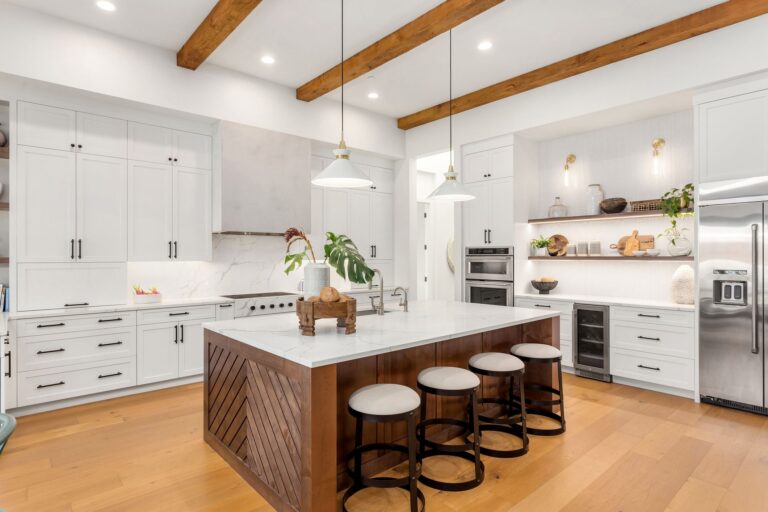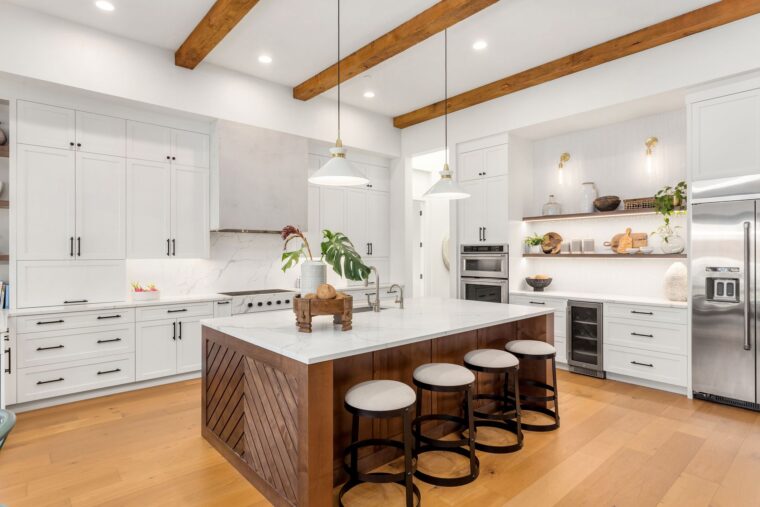 The path to a sparkling kitchen often starts with decluttering and organizing. By shedding the excess and streamlining your kitchen storage, you not only free up space but also make the kitchen more efficient and functional.
A well-organized kitchen reduces cooking and cleaning times, and ensures you can quickly find what you need. Here's how to get started:
Ditch What You Don't Need
Over the years, kitchens can become a treasure trove of items we no longer need. Regularly purging these items can make a world of difference in maintaining a tidy space.
Gadgets
Evaluate your utensils and gadgets. If you have gadgets you haven't used in over a year, it might be time to donate or discard them.
Beware of duplicate items. Do you really need three potato mashers?

Source: thekitchn.com
Expired Products
Set aside time every month to go through your pantry.
Discard expired spices, grains, and canned goods. Over time, they lose their flavor and potency, aside from potentially becoming health hazards.
Rotate your fridge items. Place newly bought items behind older ones to ensure everything is consumed before its expiry date.
Mismatched Containers
Sort through your collection of containers.
Get rid of containers without matching lids or those that have seen better days.
Consider investing in a uniform set of containers to make stacking and storing more systematic.
Intuitive Storage Solutions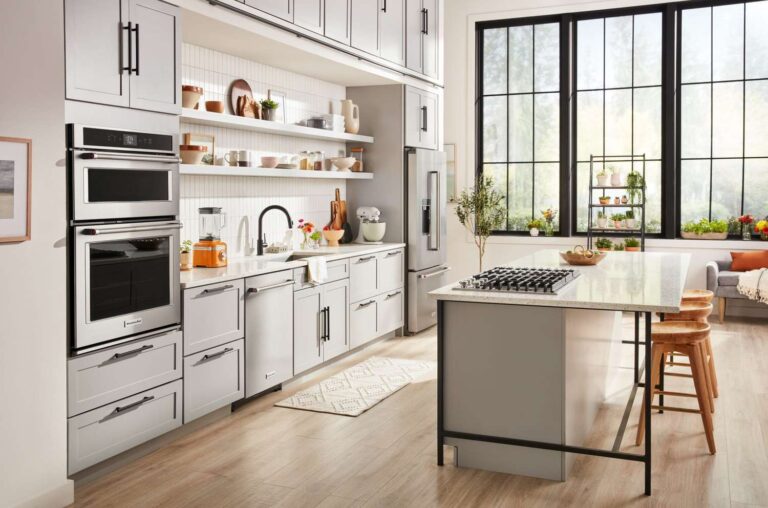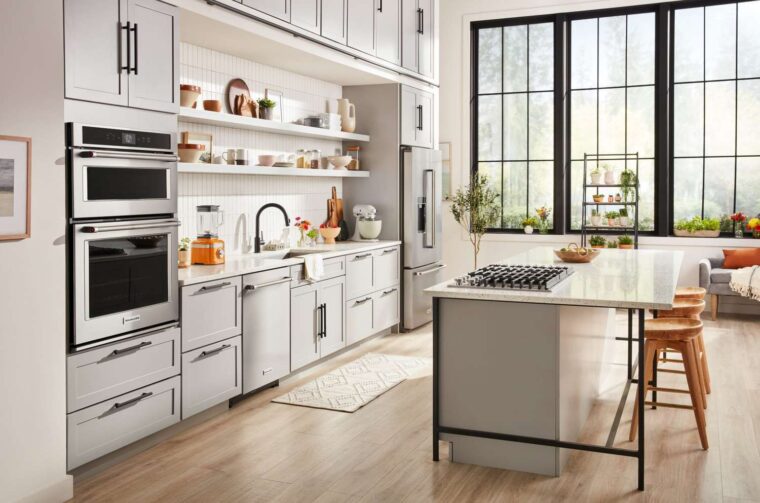 Organizing goes beyond just decluttering; it's about finding a system that suits your cooking style and kitchen layout.
Zones
Think of your kitchen in terms of zones. For instance, have a baking zone with all baking ingredients and tools grouped together.
Keep everyday dishes, pots, and pans close to the dishwasher or sink for easy put-away.
Designate a zone for coffee or tea preparation, complete with mugs, sugar, and other necessities.
Transparent Containers
Transfer pantry items like cereals, grains, and pasta to transparent containers.
They keep food fresher for longer and allow you to easily see what's inside, reducing the time you spend searching.
Labeling these containers can further enhance efficiency, especially if you're dealing with similar-looking items.
Hooks and Racks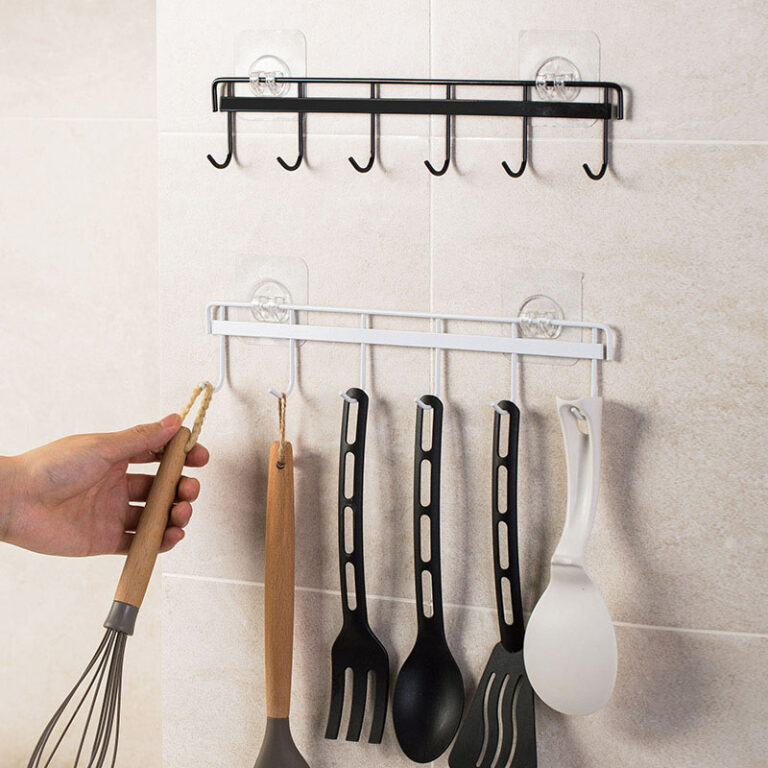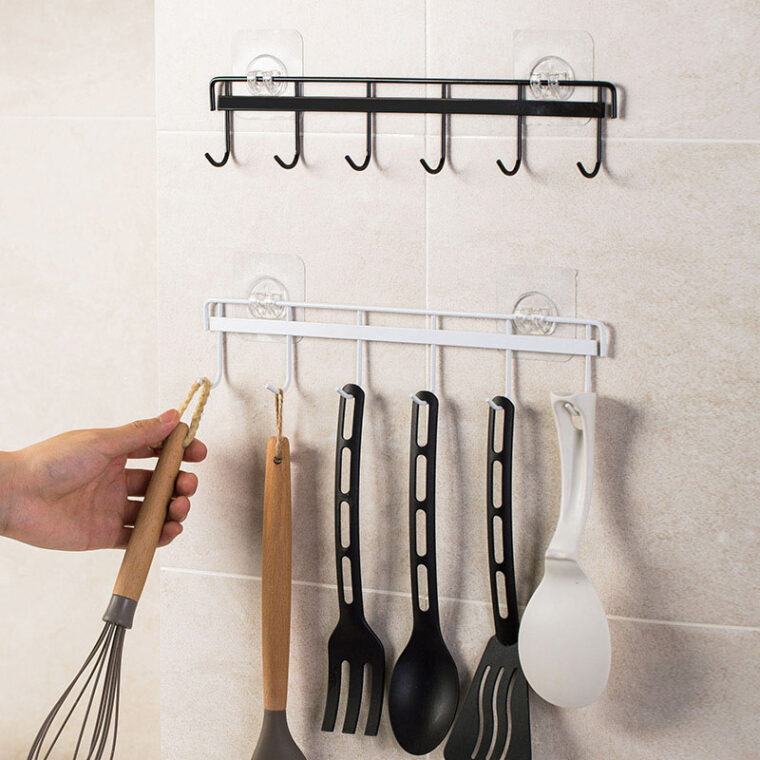 Consider installing hooks underneath cabinets to hang mugs or utensils.
Utilize wall-mounted racks for pots and pans. This clears up cabinet space and puts everything within easy reach.
Over-the-door organizers can be a game-changer for smaller kitchens, offering additional storage without occupying floor space.
The goal of decluttering and organizing isn't just about aesthetics. A well-organized kitchen can drastically reduce the mental load of cooking, allowing you to enjoy the process even more. So, invest time now for a smoother, more enjoyable kitchen experience in the long run.
Daily Cleaning Habits
Inculcating daily cleaning habits is the key to maintaining a perpetually clean kitchen. Regular maintenance ensures that messes don't pile up, simplifying your weekly or monthly deep cleaning tasks. Here's how you can seamlessly integrate cleaning into your daily kitchen routine:
Clean as You Cook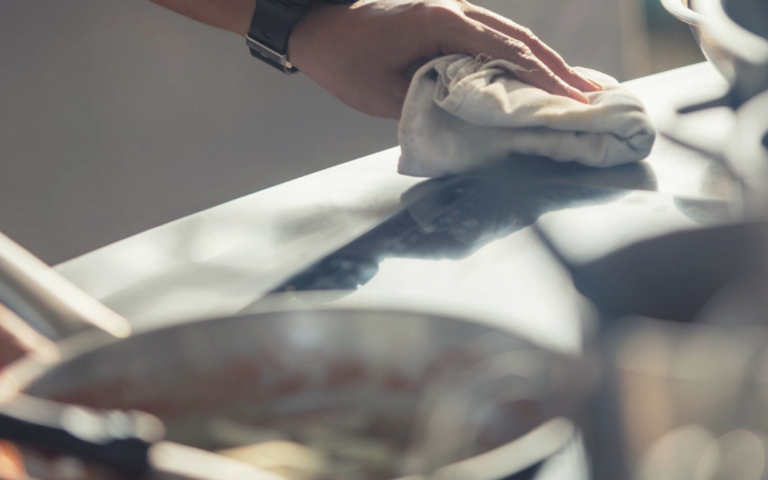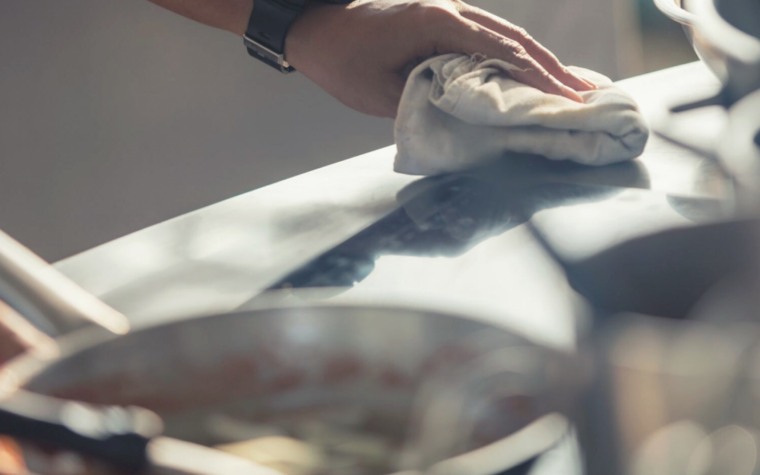 Adopting a "clean as you go" philosophy not only keeps your kitchen looking pristine but also makes the cooking process more enjoyable. This approach eliminates the daunting pile of dirty dishes and prevents leftover residues, which can attract pests.
Immediate Rinse
As soon as you're done using a dish, utensil, or pot, give it a quick rinse. This stops food residues from drying and hardening, making the washing process quicker and less labor-intensive.
Wipe Spills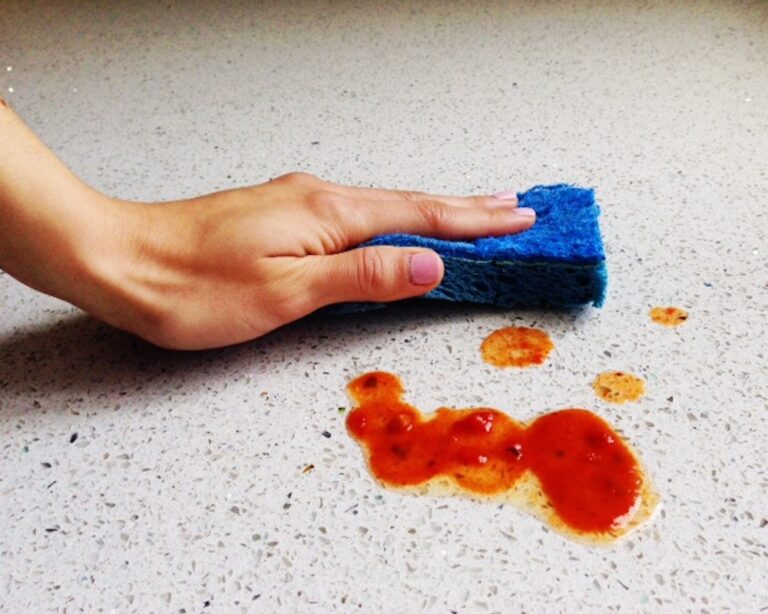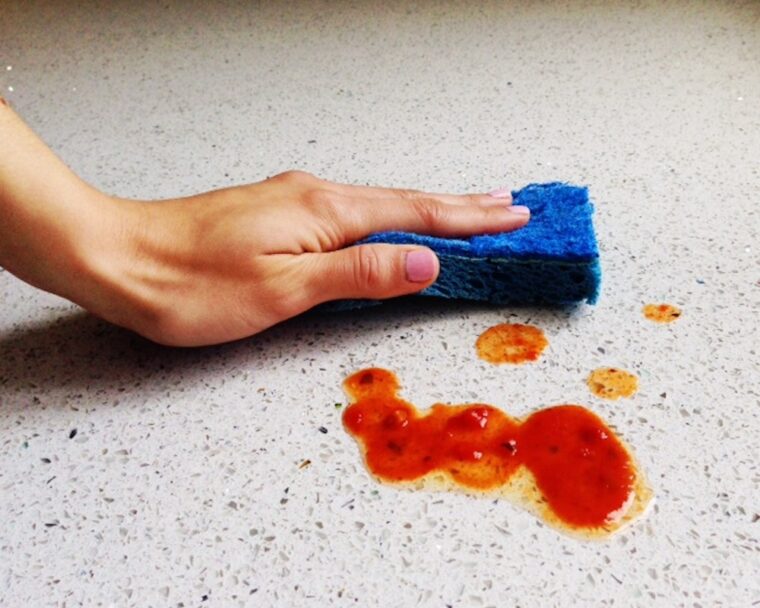 Be vigilant about any spills, whether they're on the countertop, stove, or floor.
Immediate action prevents these spills from turning into stubborn stains. For instance, tomato sauce or curry splatters can cause permanent discoloration if not addressed right away.
Keep a damp cloth or a paper towel handy while cooking for instant wipe downs.
Empty Trash
Trash can become a source of unpleasant odors and attract pests, especially if it contains food remnants.
Even if the bin isn't full, make it a habit to empty it every day. This ensures your kitchen smells fresh and is less attractive to unwanted visitors like rodents and bugs.
Nightly Kitchen Shutdown
Treat your kitchen like a restaurant that needs to be closed down every night. Creating a nighttime routine ensures you wake up to a clean and welcoming kitchen every morning.
Counter Cleanup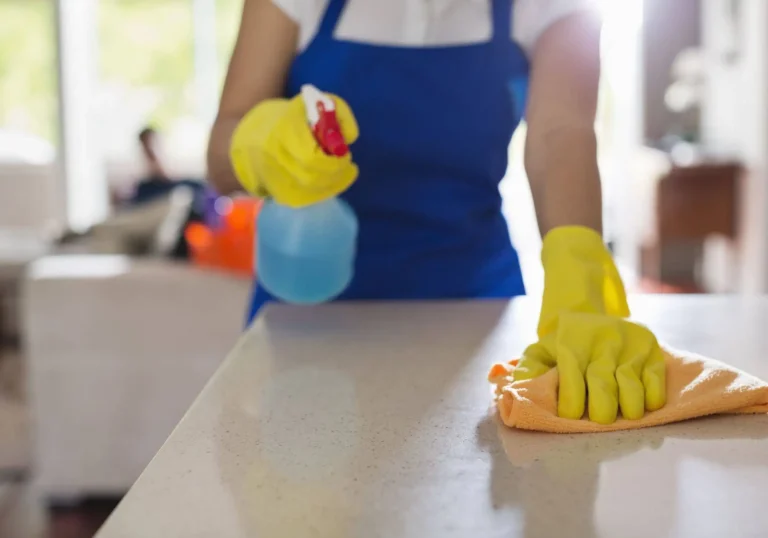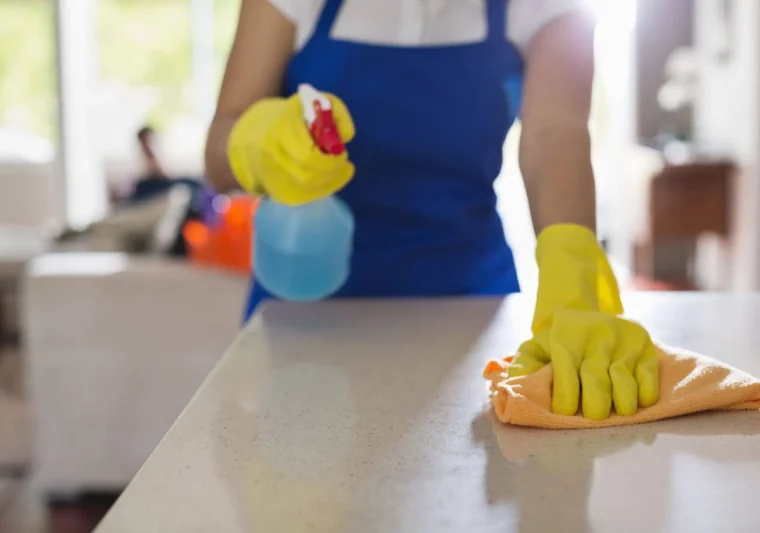 Counters can accumulate crumbs, spills, and residues throughout the day.
Use a multi-surface cleaner or a mix of white vinegar and water to wipe down all countertops. This not only cleans but also disinfects the surfaces.
Don't forget to clean the backsplash, especially behind the stove where oil and sauce splatters can accumulate.
Sweep Floors
Even if the floor looks clean, a day's worth of activity can lead to crumbs and dust gathering, especially in corners and under cabinets.
A quick sweep ensures you're not dragging dirt around the next day, and it keeps pests at bay.
Ensure No Standing Water
Stagnant water is a magnet for pests, particularly mosquitoes and cockroaches.
After doing the dishes, wipe down the sink to remove any water spots.
Check for any puddles that might have formed around the sink or any leaks that need addressing.
If you have a dishwasher, ensure it's either run or left slightly open to air out, preventing mold growth.
Maintaining a kitchen is not just about periodic deep cleaning; it's about these small daily habits that compound over time. When integrated into your routine, these practices can drastically reduce cleaning time and ensure you always have a kitchen you're proud to show off.
Expert Pest Control
A clean kitchen isn't just about gleaming surfaces. It's also about ensuring there aren't any unwelcome guests lurking in the shadows.
Prevention is Key
Before you need to call in the experts, ensure you are doing everything you can to prevent pests.
Seal Cracks: Regularly inspect your kitchen for gaps and seal them.
Store Food Properly: Use airtight containers to store grains, sugar, and other dry goods.
Avoid Leaving Food Out: Don't leave food, especially fruits, exposed for long periods.
How to Find Top Rated Pest Control Companies Near You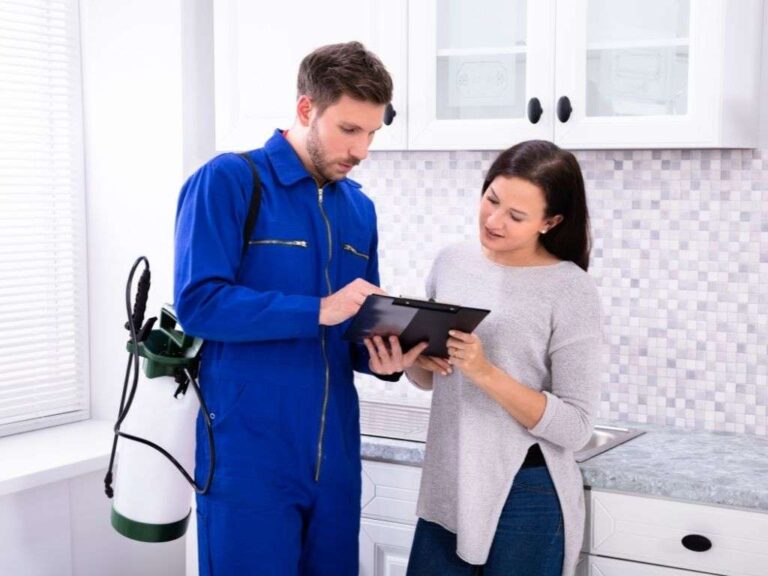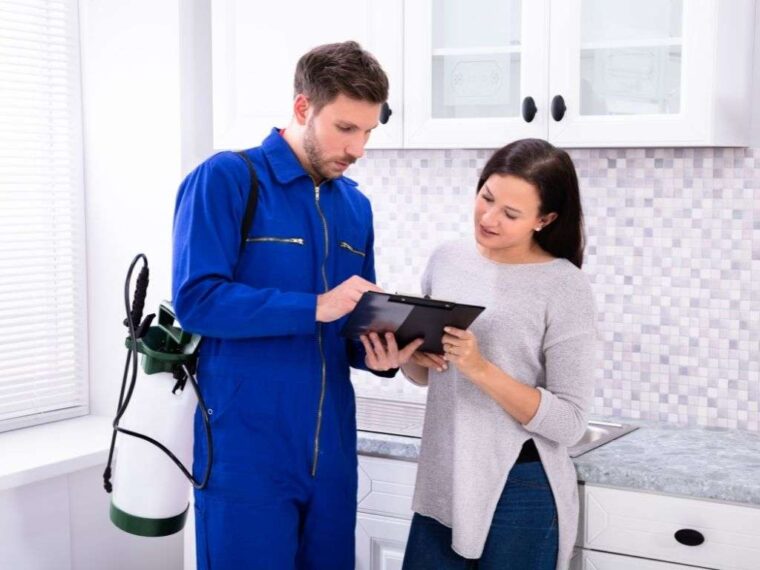 When prevention fails, professional intervention becomes essential. According the Pest Control Review, this is how to find the best pest control companies in your area:
Online Reviews: Platforms like Yelp or Google Reviews often provide genuine customer feedback.
Ask Neighbors and Friends: Personal recommendations can be invaluable in finding reliable services.
Certifications: Ensure the company has the proper certifications and uses safe methods.
Periodic Deep Cleaning
Beyond daily routines, it's essential to deep clean your kitchen periodically to maintain its pristine condition.
Appliance Maintenance
Regularly cleaning your appliances can extend their lifespan and ensure they function properly.
Oven and Stove Top: Use manufacturer-recommended cleaners or natural solutions like baking soda and vinegar.
Refrigerator: Empty, clean, and organize your fridge at least once a month.
Dishwasher: Clean filters, seals, and run a cleaning cycle with white vinegar.
Deep Clean Floors and Surfaces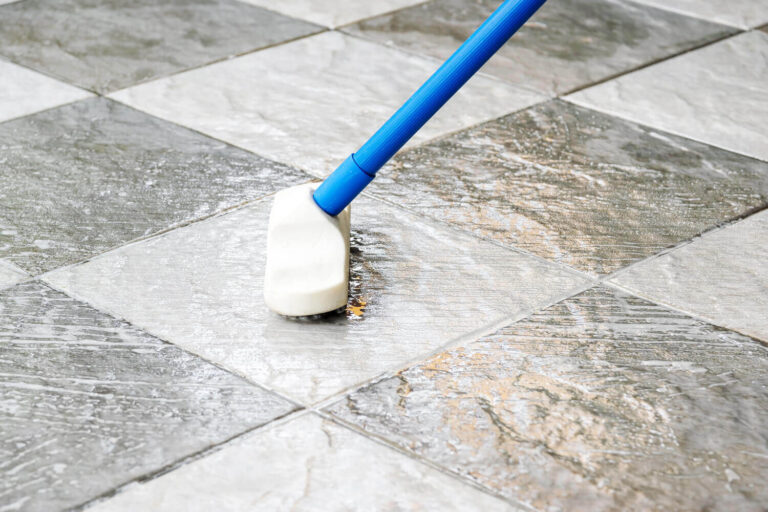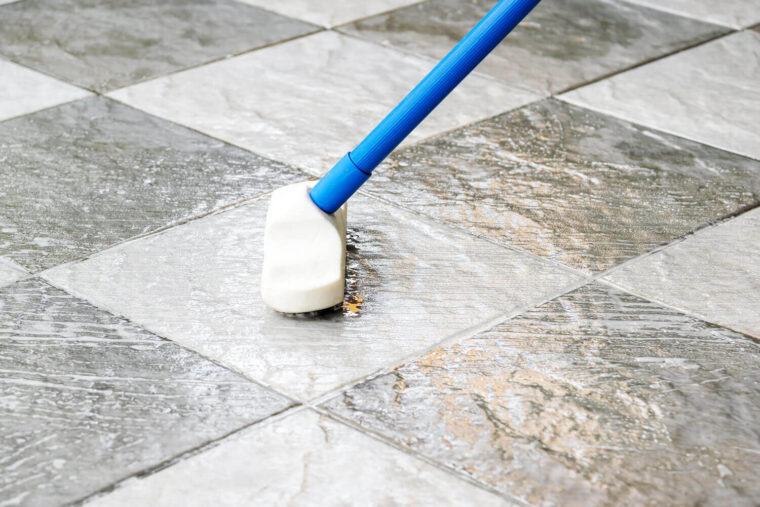 Mop Floors: Use a suitable cleaning solution for your floor type.
Disinfect Counters: Remember to clean under appliances and in tight corners.
Clean Cabinets: Wipe both the insides and outsides of all cabinets.
Final Remarks
Achieving a spotless kitchen is more than just daily cleaning; it's about incorporating habits, staying organized, and being proactive, especially with pest control.
The cleaner the kitchen, the more joyous your cooking experience will be. So, roll up those sleeves, and let's make your kitchen shine!