Fish, meat, curry, donuts – all these are dishes whose taste will not leave us indifferent. However, during their preparation, an intense smell spreads through our homes. If you live in a smaller space, this problem is even bigger, and the smells from the kitchen are even more intense. For that reason, many people buy a kitchen chimney – but not everyone always chooses an adequate one. So we will try to help you and reveal to you how to choose the right type of chimney for your kitchen.
Kitchen Chimney – A Necessary Device In Every Kitchen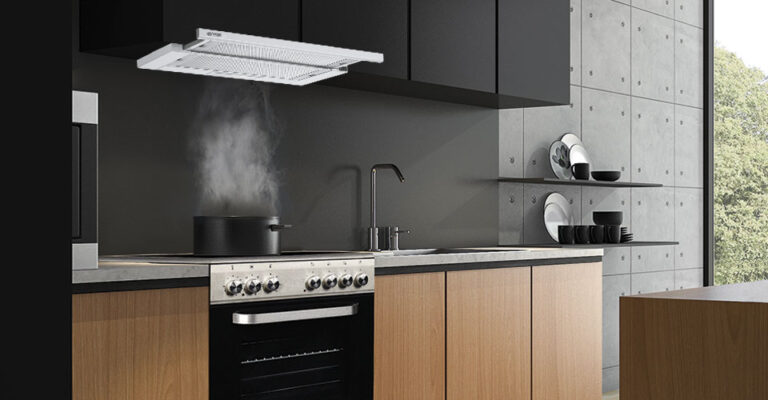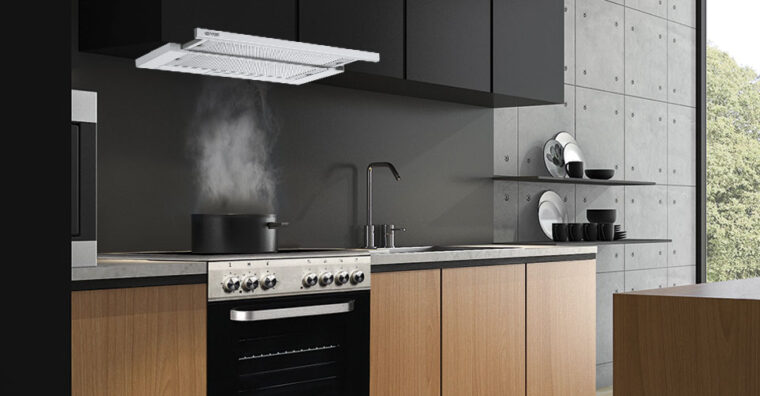 You all know very well that when cooking, the smell of food moves quickly around the room. Therefore, various smells are spreading throughout the house – and that's not easy to remove. Also, your clothes quickly absorb all those smells, and that is not very pleasant. This problem is especially visible in winter when it is not very pleasant to keep the windows open during cooking. That's why many people buy kitchen chimneys. Some call this device a home aspirator, but whatever you call it, it is very helpful. Namely, thanks to this kitchen appliance all unpleasant odors will disappear – and the possibility of the appearance of mold and moisture will be eliminated. However, the choice of such appliance matters.
The kitchen chimney must be adapted to your needs, but also to the space in which you place it. There is also the question of the type of aspirator, its suction power, and of course, the price. Therefore, the question arises: How to choose a kitchen chimney that will be good for you?
How To Choose An Adequate Kitchen Chimney For Your Needs?
According to homeattic.in, you should consider certain criteria if you want to choose the best kitchen chimney for you. For all those who may be thinking about getting a kitchen chimney – here's what you need to pay attention to.
Which Flow Rate Capacity To Choose?
Flow rate is very important when choosing kitchen aspirators. No one would like to install a kitchen chimney that doesn't have enough power and capacity for airflow. To calculate the required airflow rate, a simple mathematical formula is used. Multiply the dimensions of the kitchen by ten. The result indicates the appropriate flow rate. So the width of the kitchen multiplied by its length and height – and then, multiplied by ten. This way, we will get the airflow rate of the aspirator. Based on that, we can evaluate its efficiency. However, when it comes to an open kitchen concept that is directly connected to the living room, the entire area is calculated – that is, the additional room is considered as well.
What Does The Exterior Wall Of Your Kitchen Look Like?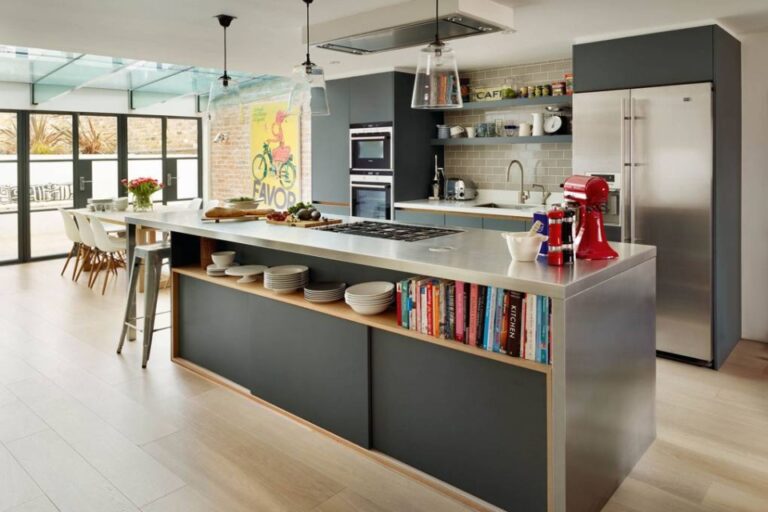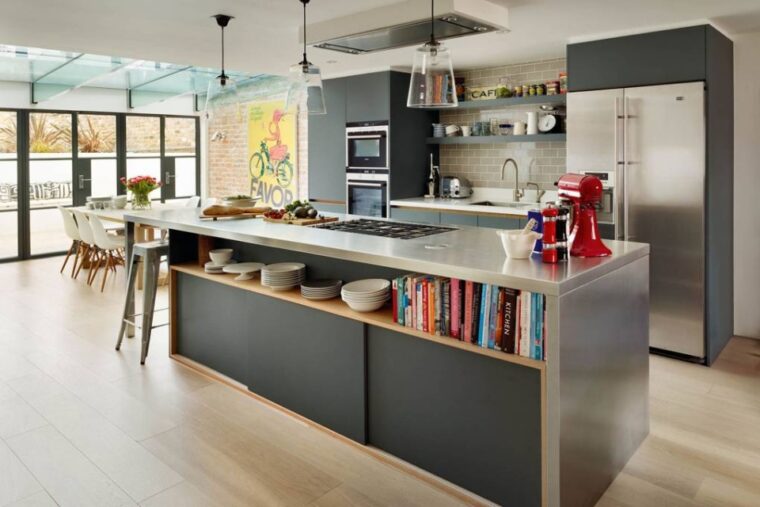 This question is important when choosing a kitchen chimney because of the way the appliance blows air. You must keep in mind that ventilation aspirators use an external opening to extract stagnant air and moisture. These kitchen aspirators suck up the air which then passes through the grease-retaining filter – and then blow it out through the exhaust pipe. This model of aspirator achieves full capacity and efficiency in removing unpleasant odors. However, some aspirators recirculate the air and therefore do not require an external opening. Such a kitchen aspirator sucks the air through a grease-retaining filter – and then continues through a special charcoal type of filter – and then returns the purified air to your kitchen space.
Although this model of the aspirator is somewhat less efficient than the first model, it also has its advantages. You don't have to install a drainpipe, and you can also place it in a less suitable location. If you live in a smaller apartment, this may sometimes be your only option.
Different Styles Of Aspirators For The Kitchen
There are several different styles of these devices and the choice usually depends on the design of your kitchen.
Wall-mounted aspirators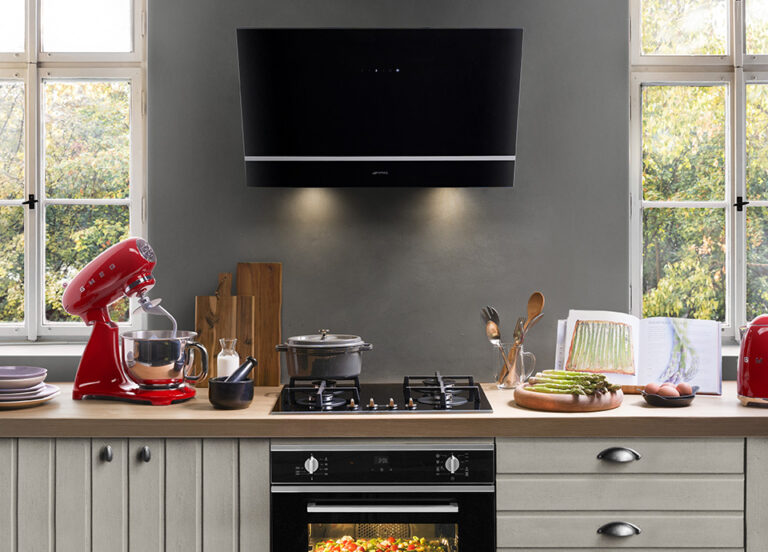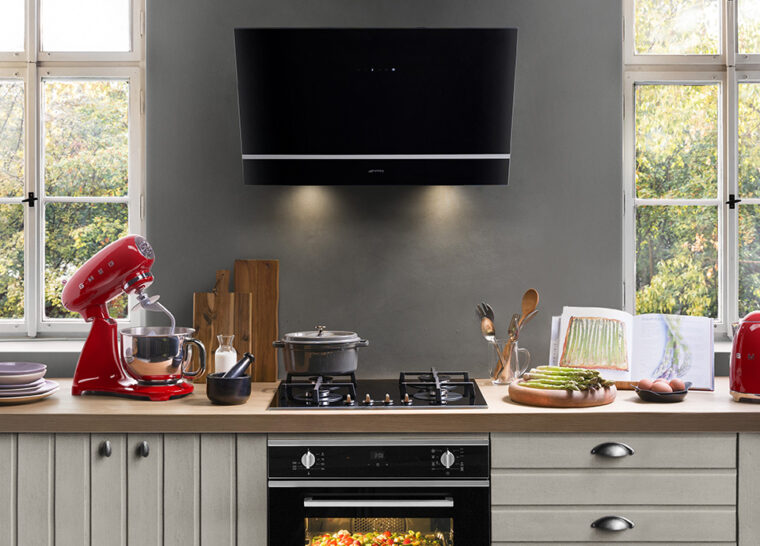 They are most often made in the shape of the letter T, pyramidal or vertical, fireplace looking or decorative. These models are made in various sizes – and are mounted on the wall. They are especially suitable for larger stoves that are placed where wall cabinets would not look nice or would not fit well. Depending on their size, they can be a good stylish addition to your kitchen.
Hanging aspirators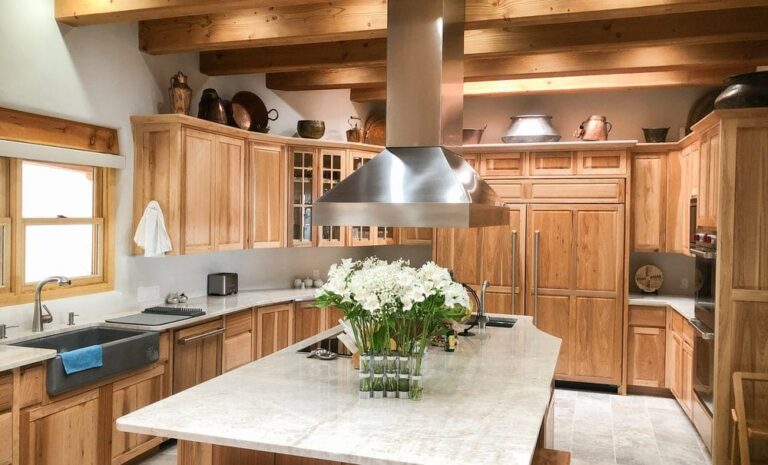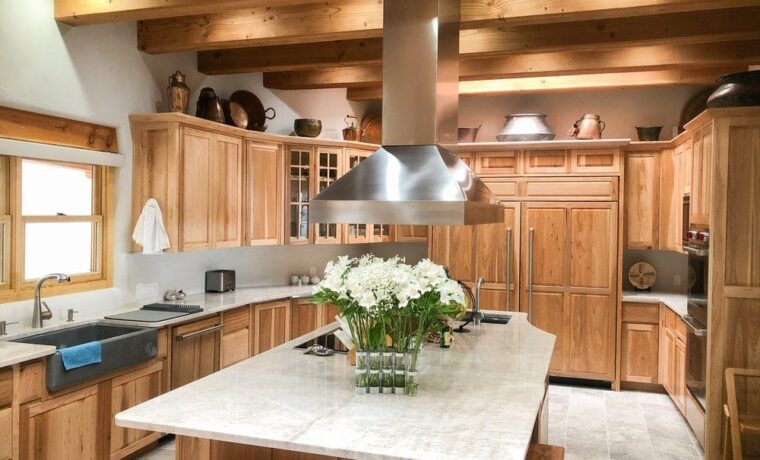 They are mostly placed above the kitchen island element, in which the stove is already installed. They are most often mounted on the ceiling or so that they can hang from the ceiling. Not only do they perform well the function of absorbing smells from the kitchen – but they look extremely attractive and decorative. However, this type of kitchen aspirator is installed mainly in larger kitchen spaces. They are large and can be very expensive, so consider this if you are planning a new kitchen.
Built-in aspirators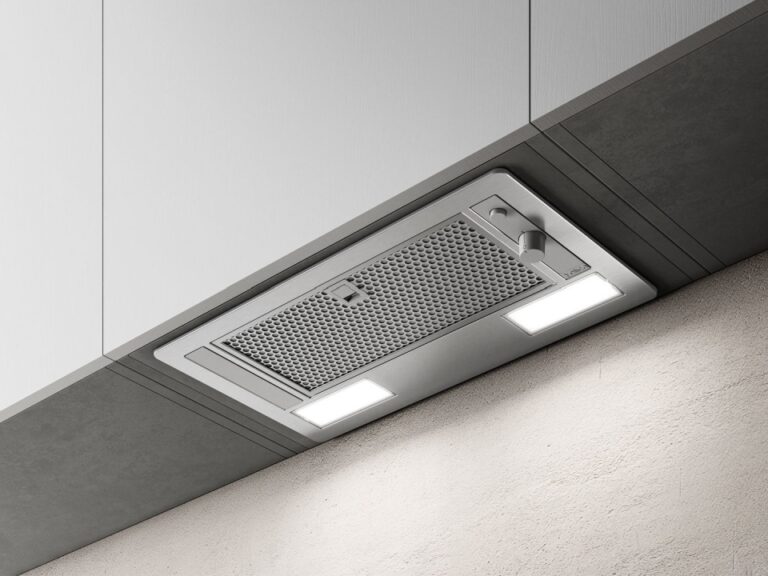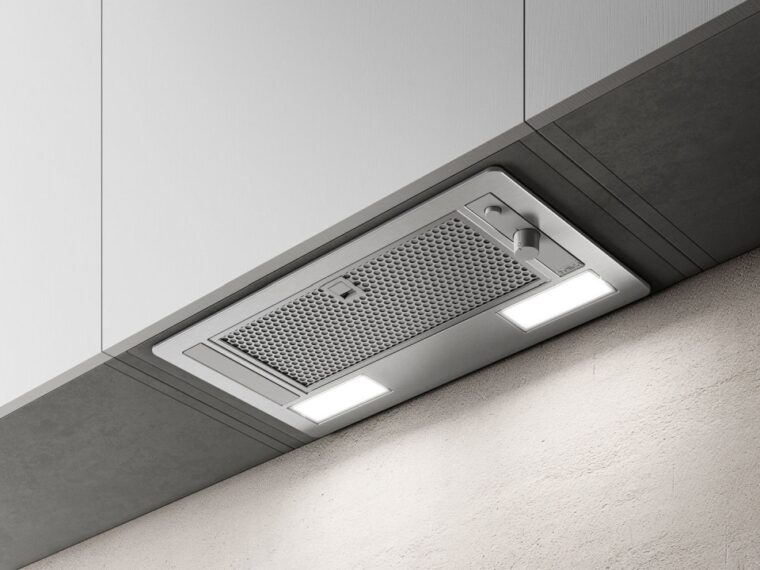 In order not to disturb the style of your kitchen – you can install and hide these aspirators in the kitchen cabinet. This is a great choice for all those who want a minimalist look – because the aspirator does not impose the design of the surrounding space in any way. Also, built-in telescopic aspirators can be pulled out to provide a larger free surface. Therefore, if your space in the kitchen is limited, consider this option.
Sub-built aspirators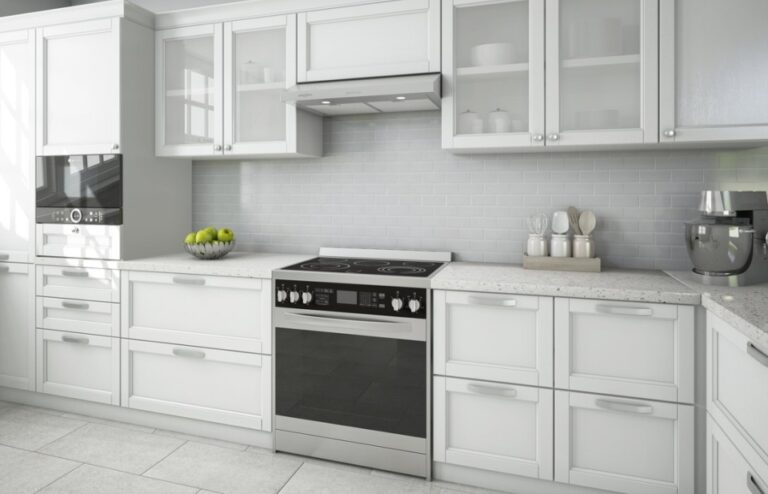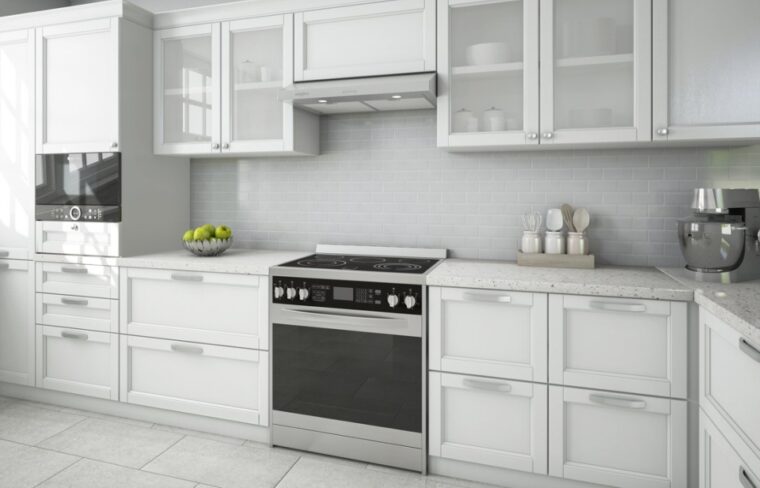 These are actually original types of aspirators. It is installed at a right angle to the wall. It is usually installed on the underside of the kitchen wall unit or independently. The same as built-in kitchen chimneys, they are a great option for small-size kitchens.
Conclusion
Kitchen chimneys are not only a beautiful detail in the kitchen, but they are a real necessity. These devices are technologically advanced tools in the form of excellently designed objects. They are the perfect addition to a modern lifestyle – and they also contribute to a healthier living environment, effectively eliminating unpleasant smells. If you are planning to install one in the near future, choose the right device carefully, following some of these tips.