Appliance upgrades are inevitable, especially when your appliances eventually stop working. Most of the latest kitchen appliances offer multiple features and will perform better than older models. Moreover, these also have energy-efficient and smart features. Smart kitchen appliances are designed to work with modern electronic technology to perform their functions more efficiently, often using less electricity and at a lower price than traditional kitchen appliances.
One way that energy-efficient kitchen appliances help save money is through energy conservation. When you're using less energy to do your chores around the house, you use less power to heat your home or cool your air. You can also avoid paying the rising cost of gas or electric-powered refrigerators or freezers by using appliances that don't require the use of too much energy. This means that you will be able to cut back on the amount of money you spend on your monthly utility bills.
Are you wondering if it's time to upgrade your kitchen appliances? Here are some suggestions:
1. Water Filter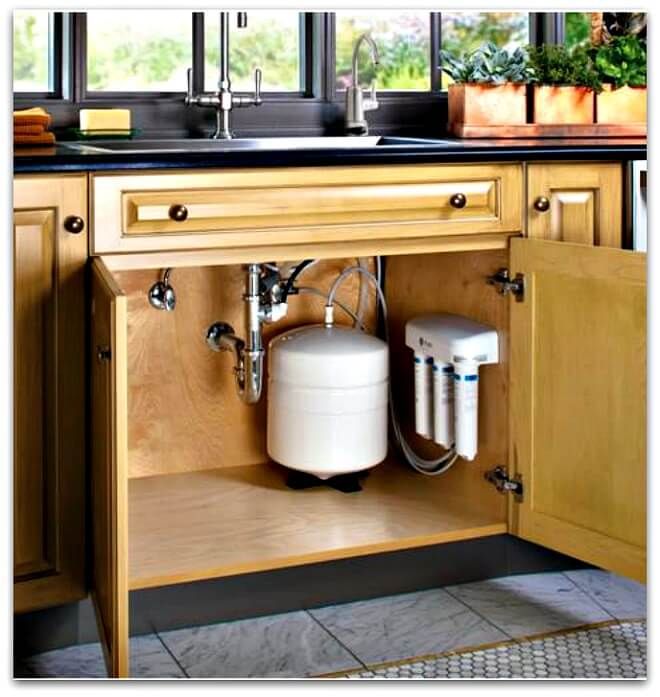 Having an efficient water filter is a must-have for every kitchen. What are the benefits of having a water filter? One of them is that you'll never get sick from drinking tap water because it'll be free of bacteria, viruses, and other contaminants that may cause harm.
A water filter for the kitchen works by using a series of different filters that are put together as cover apertures. There are many sizes, styles, and materials to choose from. Some filters complete the process in one or two steps, while others will use a three-step filtration procedure. Some filtration systems have parts attached to the faucet itself, while others are connected to the outlet pipe. In either case, the pieces are placed on the outlet pipe and need to be removed periodically.
There are water filter kits you can use and install yourself. If you want a complete water filtration system, you need an expert to install it in your kitchen. It would be best if you worked with reputable water filtration experts like Filtap to ensure that you have the best water filtration system for your home.
2. Refrigerator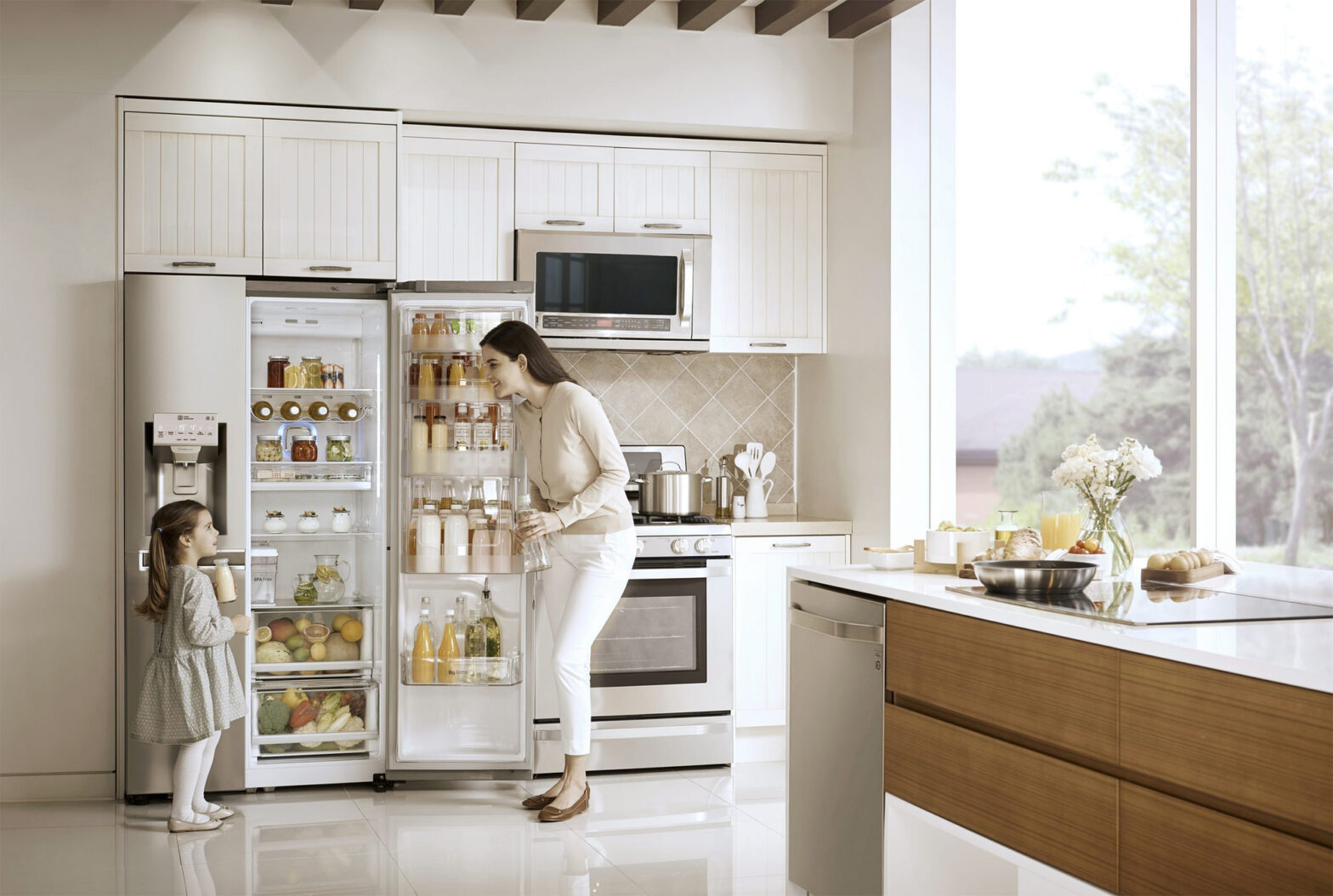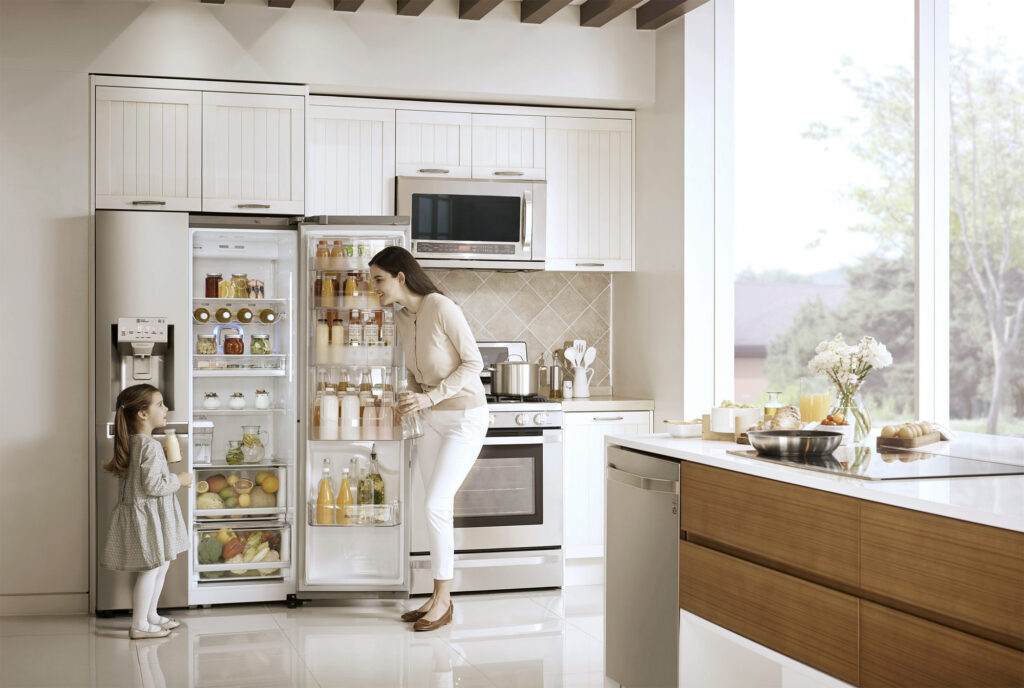 More and more people are recognizing the value of purchasing an energy-efficient refrigerator. Energy-efficient refrigerators come with many benefits. They are much quieter, consume less power, and will last longer.
Refrigerators, freezers, and ice makers all make up a part of your average family's daily consumption. By replacing any of these appliances with more energy-efficient versions, you can save a considerable amount of money on your utility bill each month. In addition, Energy Star-certified appliances will reduce your carbon footprint and lower your utility bills. These appliances are an excellent investment for your home and an excellent way to start living greener.
3. Induction Stove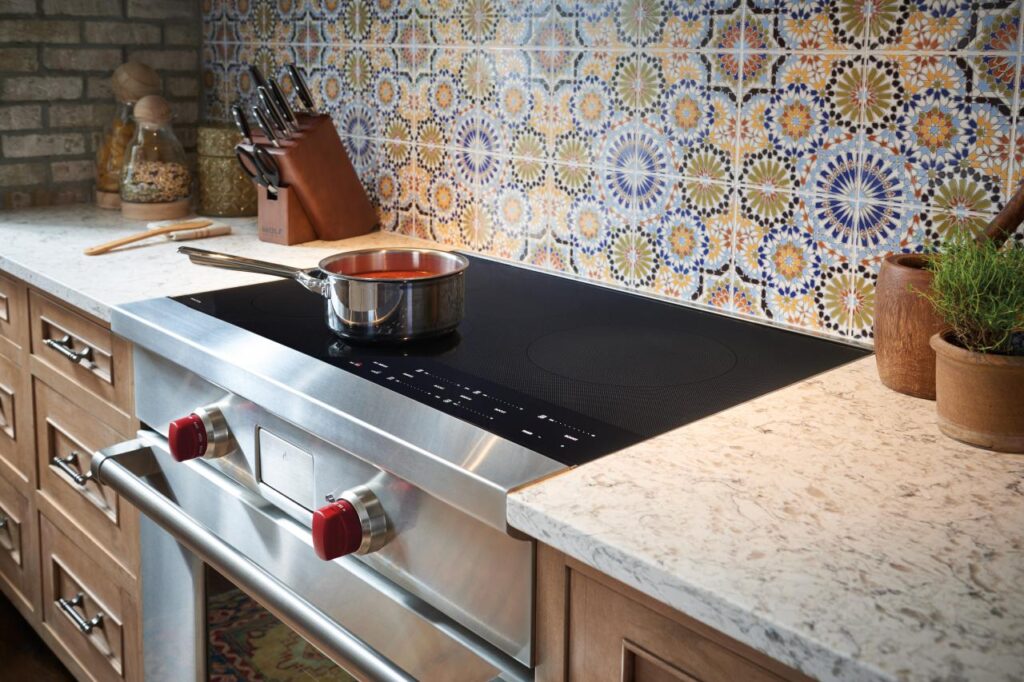 Induction stoves are, of course, very similar to gas or electric stoves, but it comes with different benefits. The primary benefit of induction stoves is that it's a far more energy-efficient way to cook than conventional electric stoves.
Induction stoves also heat up quickly and evenly. There are no hot spots or areas at the bottom receiving more heat than others, so the food is cooked evenly in each area. There's also less smoke and soot production, which is a plus because you don't have to brush or wipe the bottom of the electric stove constantly.
You'll also find that using induction cooktops is much safer than cooking with a standard electric or gas stove. This is primarily due to the heat control—you can easily set it at a safe temperature to reduce the risk of food getting burned. It also prevents you from constantly hovering near the cooking surface to turn the burner on and off. Induction stoves are also less likely to produce fire because it doesn't use fire when heating your food. Which means you can use more wooden materials around it and be safe, like plates, forks, spoons, cutting boards. Read more here about this.
Overall, induction cooktops are considered to be an outstanding purchase. They're highly functional, efficient, and allow for a tremendous degree of control. It's also the best choice if you're looking for a stovetop that doesn't eat up a lot of space in your small kitchen.
4. Range Hoods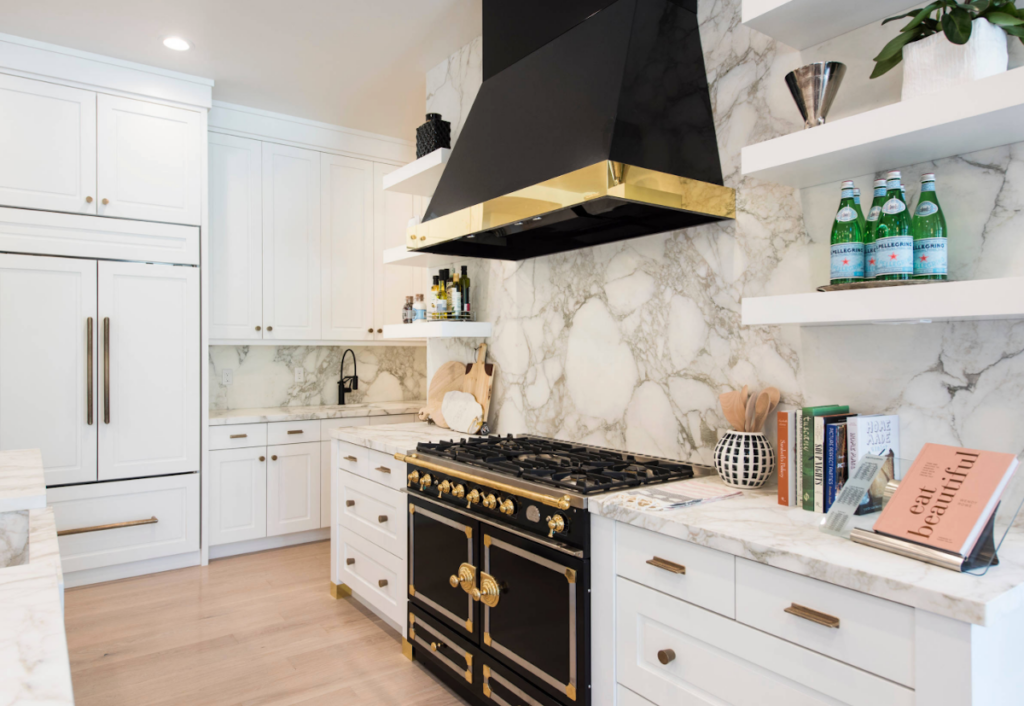 One of the most essential kitchen appliances in the modern household is the kitchen range hood. The kitchen range hoods mainly serve the purpose of ventilation. This means that it helps to keep the kitchen clean and odor-free. In the absence of proper ventilation in the kitchen, the cooking area would begin to smell musty, and the overall productivity would suffer.
Kitchen range hoods also help in improving the energy efficiency of a kitchen. The heat generated in the kitchen tends to radiate out and warm up the whole house, including your appliances. In a poorly ventilated kitchen, this heat is not effectively dissipated and instead begins to build up in different areas of your house.
Kitchen range hoods are also necessary for protecting your family from various allergies. Since the smoke that arises from cooking can give off various irritants, it can easily lead to respiratory problems. If you wish to protect your loved ones from these complications, installing an effective kitchen range hood will be the best solution.
Summary
If you have faulty or old kitchen appliances, now's the best time to get an upgrade. If you're thinking about purchasing a new appliance, it's important to remember the many different kinds available on the market today. There are several things you should consider when buying appliances. You should ensure that you're choosing one that's energy-efficient and will improve your quality of living. Energy-efficient appliances may cost more upfront, but the benefits of their use will make up for the initial cost. Not only will you save money on utility bills, but you'll likely be contributing to a cleaner environment.
Having an efficient water filter will ensure the health of the residents in the home. Upgrading to an energy-efficient refrigerator will also help lessen your utilities and lets you help the environment by reducing your carbon footprint. Using an induction stove over an electric or gas stove is also more economical and safer.
Lastly, it would be best if you had a kitchen range hood to ensure the ventilation of your kitchen.