When choosing the design for your kitchen, there are several decisions that need to be made in order to create a cohesive style and layout. The materials and colour palette you choose for your cabinets, countertops, and backsplash will impact both the flow of your design and the feeling of the room.
Choosing the right kitchen backsplash can be particularly challenging, as there are various types of backsplash materials and designs to choose from.
So, what goes into selecting the right material for your kitchen design? Continue reading to find out!
What to consider before selecting a backsplash material
Before finalizing your kitchen backsplash selection, there are a few important factors that you need to consider first.
The design, function, durability, and installation process of your backsplash will broadly impact how the material works for your plan, lifestyle, and budget. Let's take a look at these factors in more detail:
Your backsplash design
The most important thing you need to consider when choosing from types of backsplash materials is the type of design you'd like to implement.
You'll want to select a material and colour that pairs well with the materials you've chosen for your countertops and cabinets. For instance, if you have a porcelain countertop from a company like Caesarstone, such a surface would pair nicely with ceramic or porcelain tiles.
As well, when going over the various tile grids and colours available for backsplash materials, consider how they will fit your established kitchen aesthetic.
For example, a multi-coloured retro backsplash may not pair well with a minimalist-style kitchen design, as the contrast may disrupt the calming atmosphere that minimalism provides.
Function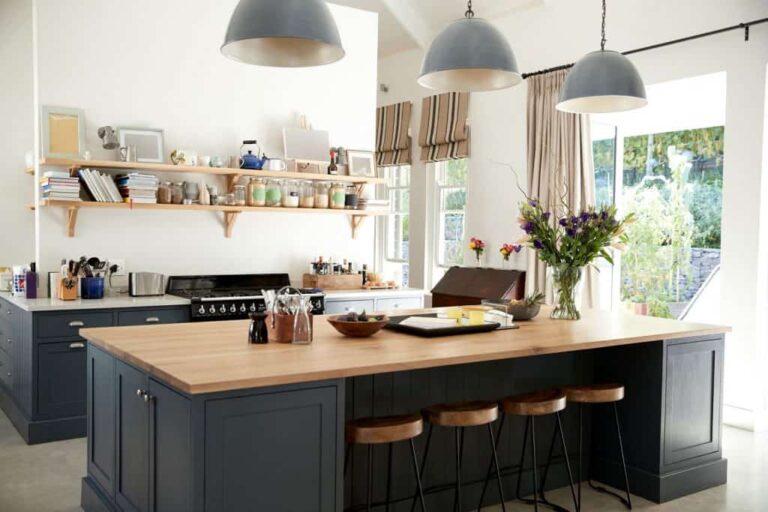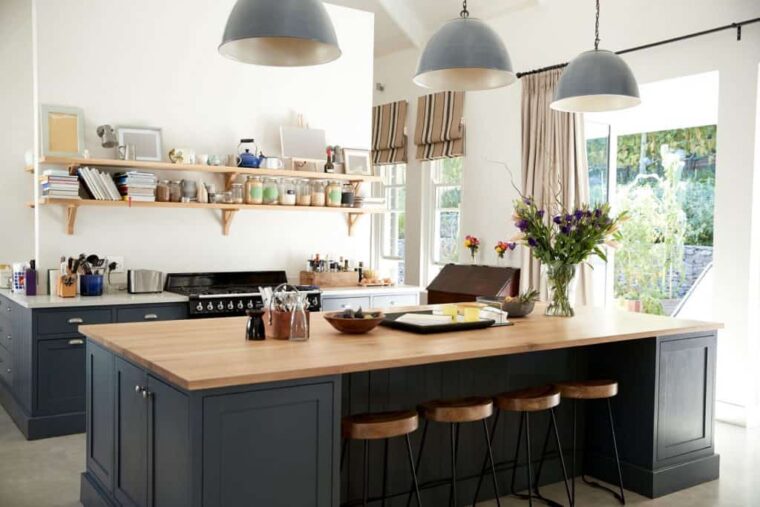 The main reason why many homeowners decide to install a kitchen backsplash, besides aesthetics, is to protect the wall where the stove, sink, or countertops reside.
Therefore, when selecting the materials for your backsplash, you should consider how much protection each material provides.
For example, if you're installing a backsplash for your stove area, a material like thermoplastic would be a detrimental choice, as this backsplash material cannot be exposed to high levels of heat.
In this instance, you'd be better off choosing a more durable material, such as porcelain, that can endure the high heat that your stove elements and the oven will give off while in use.
Maintenance and durability
Another important factor to consider when choosing from types of backsplash materials is how the material will wear over time, along with how difficult it is to maintain.
For example, a material like glass is easy to clean, as its surface is non-absorbent and can be easily cleaned. However, materials like thermoplastic are porous (easily absorbent), meaning they will need to be regularly sealed to prevent any discolouration or damage.Further, certain backsplash materials are easily susceptible to scratches and dents, such as metal, which are difficult to fix.
Installation process
Finally, another important consideration when choosing a kitchen backsplash is how easy it will be to install, particularly for those who are new to DIY home design projects.
Most backsplash tiles will be installed using grout and will need to be cut to fit the area behind your stove or sink using a wet tile saw. While peel-and-stick options are available for a kitchen backsplash, these materials are usually lower in quality and will wear easily.
It's also important to consider how long the installation process will be, as certain backsplash materials are easier to install than others, making the process much shorter. For example, tiles like stone can be demanding, whereas a material like thermoplastic is easier to install.
Common types of materials for backsplashes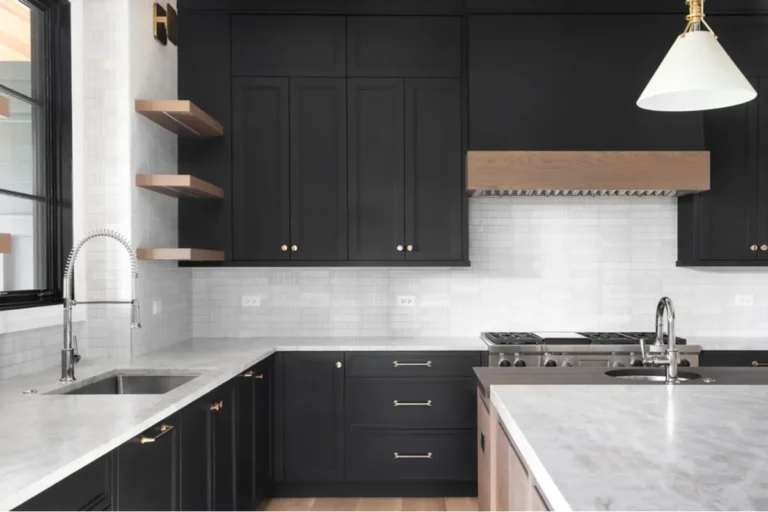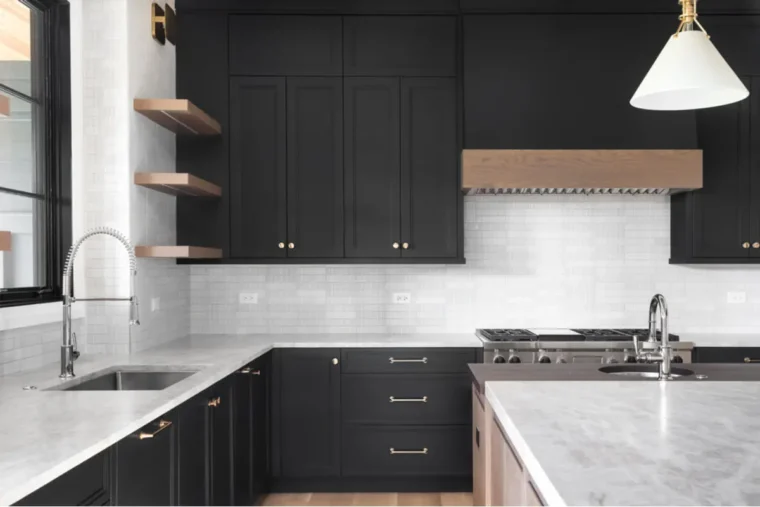 Below, we have listed some common backsplash material ideas, along with how they rank in the categories mentioned above. Let's examine these further:
Porcelain tile
Porcelain is one of the best materials for a backsplash behind a stove when it comes to maintenance and durability. Backsplashes made out of porcelain only need to be cleaned with common kitchen cleaning products, and it stands up well to the heat that comes from a stove.
Finally, porcelain is quite versatile in terms of design, as they fit a number of different styles and aesthetics.
Glass tile
Like many of the other materials on today's list, glass is durable and versatile, but it also offers its own unique traits that make it a great design choice.
For instance, many varieties of glass tile reflect light, which will help your kitchen look much brighter and more spacious. This is ideal for those who enjoy the minimalist aesthetic, as that style puts a large emphasis on light colours and open space.
However, homeowners should note that glass tiles are a more expensive choice and will usually be found at around $13 per square foot.
Metal tile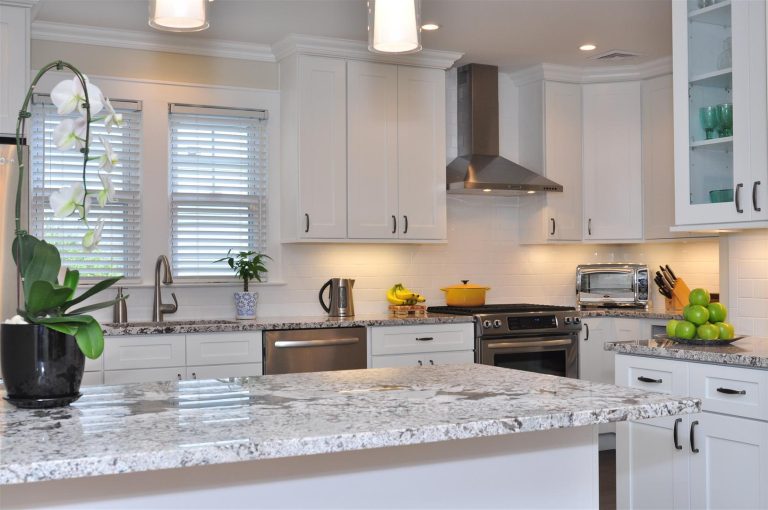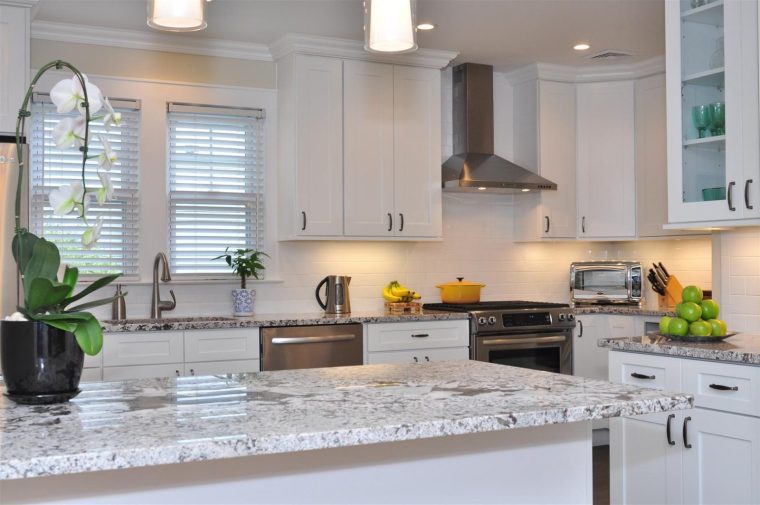 Metal tiles have increased in popularity in recent years, as these materials both help elevate the style of your kitchen and brighten up the space.
Unlike the materials mentioned above, metal tiles can be applied with adhesive rather than grout, making them an easy choice for those who are new to home design.
However, metal isn't the most durable option on this list, as it is susceptible to scratches, which aren't easy to buff out. It's also a pricier option, costing roughly $30 per square foot.
Natural stone
Natural stone is a great choice for those who want a more traditional or rustic-style kitchen, as stones like limestone have a rustic, natural look that is ideal for a cozier atmosphere.
However, when it comes to durability and maintenance, natural stone can be difficult to manage, as it's a porous material that requires regular sealing to prevent discolouration.
Thermoplastic
Thermoplastic, or faux metal, is a good choice for those who like the appearance of metal but don't want to incur a high cost. Similar to authentic metal tiles, thermoplastic can be applied with an adhesive rather than grout, making it a good choice for beginner DIY-ers.
However, those who want to use thermoplastic should note that this material cannot be placed behind a stove, as this material is made from plastic, meaning the heat will cause it to warp.
Rather, this type of backsplash is best suited to the kitchen sink area, where the temperature is more controlled.
Final thoughts
To find the best material for your kitchen backsplash, you need to consider not just how the backsplash will look but the time it takes to install, the level of upkeep the material will require, and how the cost of your selected material fits into your budget.
Therefore, use the above facts and tips as a guideline when deciding which backsplash material best suits your personal taste, needs, and lifestyle!