Introduction
The world around us is full of the variety of almost everything, be it the flowers or the fruits, clothing or shoes, jewellery or food or any other thing. We have a lot of opportunities to explore and a lot of choices to choose what we like best.
I love exploring such varieties of various things and one such thing if definitely food. I'm a food lover and love to explore different cuisines and dishes of different flavors. One of my favourite dishes is definitely Pork Loin and I love it when it's grilled in its best possible manner.
But simply grilling it won't it best…won't make it the way I like it. Something special needs to be done. Some ideal steps of grilling need to be followed to do it in the best possible way and ultimately give it the best taste.
Thus, my love for Pork Loin brings me here to tell you all about the process of the best grilling method for a Whole Pork Loin so that you can also make it, experience such a taste and choose for yourself whether you like it or not. I think I'm sure most of you who eat meat would love it.
Anyways, cook it in the manner stated in this article and make your decision regarding the same. Thus, the point of consideration in this article is that of finding out the Best Way to Grill a Whole Pork Loin.
So, what are we waiting for??
Let's get started.
Best Way to Grill a Whole Pork Loin
Everything, when it needs to be done in the best way, has a certain steps of process to be followed or certain points to be kept in mind while doing it and grilling a whole pork loin is definitely not an exception.
Thus, further in this article, I'll be stating the points to be kept in mind while grilling a whole pork loin.
Step 1 – Choose your cut
The first and foremost point is to have a piece of pork loin which needs to be grilled. Though this might sound an obvious thing, but it actually calls for a special purpose to be stated here. And the purpose of this is to state that there is a difference between Pork Loin and Pork tenderloin. Though they both sound like some similar piece, however that is actually not the case. Both of these pieces come from below the spine on either side of the pig, but tenderloin is the most tender part which is a long thin cut in contrast to the pork loin which is cylindrical in shape and comparatively thicker.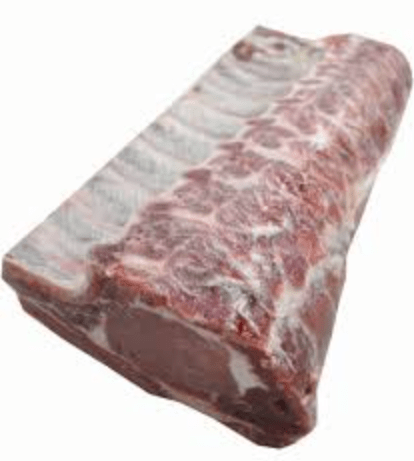 The moment you have the right cut, you are all set to make the loin by removing the silvery-white sinew from above the meat.
Step 2 – Brining the loin
With the passage of time, the species of pig has become leaner and thus, it calls for us to ensure that there is a proper moisture in the pork when we cook it. One way to ensure that is by brining it.
Now it calls for the question that how brining is actually done and how it might help in keeping the moisture in the pork. Well, read further and find all your answers.
The process of brining begins with ensuring that the entire loin is submersed. It needs boiling the water along with other ingredients and simmering it for about 5 minutes. One this is done, remove it from the heat and place it to cool down. The temperature of the brine needs to be brought to 45°F and thus, a few cups of ice would help doing that. Once this is done, put the brine in a plastic bag, shake it to mix everything in case you have added any spices to it and then leave it in the refrigerator overnight.
One point which is important to note here is that the plastic bag has a liquid in it. So in case you think that the plastic bag has any chances of leaking or you can already see a leak from the bag, in that case make sure you keep the plastic bag inside a cup or a bowl so that it doesn't spoils the other things kept in the refrigerator.
This brining process will help the meat to break down the thick muscle and allow it to stay moist. A quart of water, a quarter cup of salt and brown sugar each could make up to a good brine recipe.
Step 3 – Preparing the Grill
The best way to do is to heat the grill to a high temperature. It is recommended to create a medium temperature side as well as a hot side by adjusting the coal in case you are using a fire to grill it. Otherwise, in case of a gas grill, heat the grill grate for sometime before actually putting the meat.
This will be the grill where you will be ultimately putting the meat and grilling it.
Step 4 – Preparing a loin
Having prepared the grill, now it's time to prepare the loin. The first step would be to remove the loin from the brine solution in which we kept it to keep it moist. Dry this loin using the paper towels. Now it's the time to make the paste. Use a little bit of oil, kosher salt and a ground pepper while making it. For making the paste, use five to six clove of garlic, mince it, drag it using your knife and keep pressing the garlic firmly using it.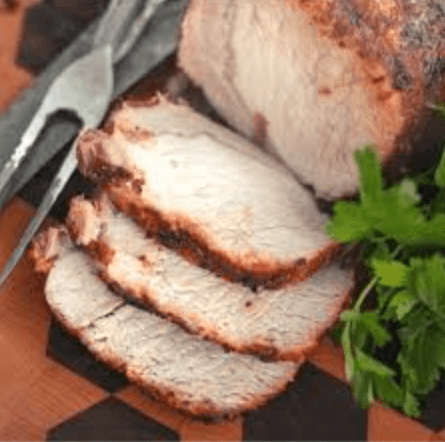 Now it's time to rub the outside of the pork with the mixture that is created. We can also add any additional herbs as per our choice like Rosemary if we like it.
Step 5 – Grilling the Loin
Now what we need to do is sear the outside of the meat. For this, firstly put the loin piece of that side of the grill which has high heat and cover it with either an aluminium foil paper or turned over aluminum pan. Let it roast for about five minutes and then turn it once to ensure that both sides turn out to be well grilled in the end.
After this, move the loin piece to the lower heat side of the grill or just reduce the temperature of it. Then let it roast for around one hour to one hour thirty minutes. Cover it in the same way with aluminium foil or aluminum pan as was done before. Make sure you keep turning the piece occasionally so that it ultimately turns out to be well cooked form all sides. The ideal temperature for doing this would lie between 145° to 160° F.
And now, here is the final step!
Step 6 – Let your Loin rest
It is important to note that meat cooks for a few minutes even after it being removed from the heat. And thus, after this around one hour of roasting on the medium level temperature, let your meal rest for at least 10-15 minutes so that it reaches its optimal temperature.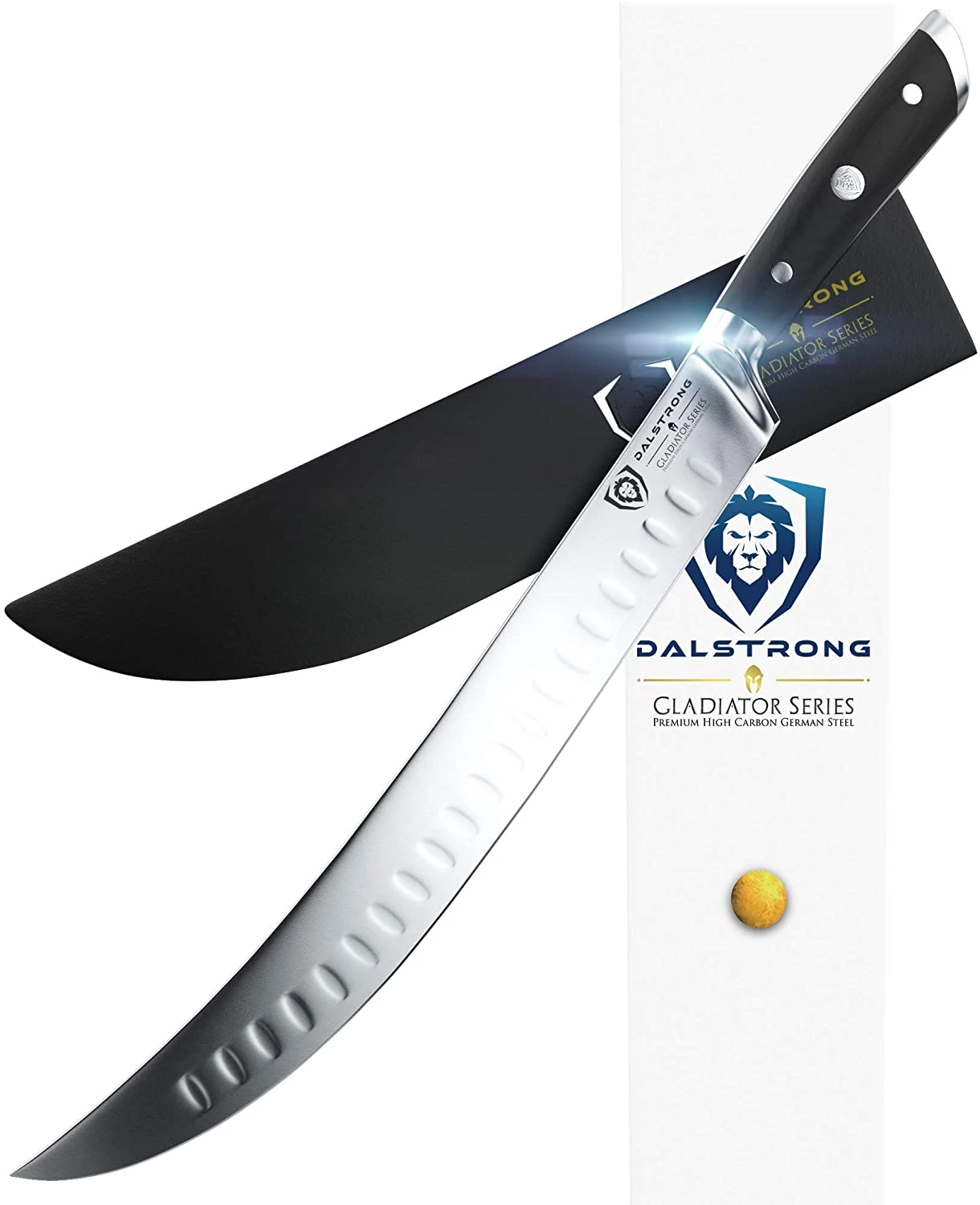 This 10-20 minutes rest to the meat is also important because it allows it to retain its juiciness and also makes it easier for one to slice it into pieces. With this being done, you are all set to serve the dish to family, friends or guests. The sight of it and the odour of spices will leave the mouths of the people watering and them eager to eat this tasty dish.
With this, the purpose of writing the article i.e. to tell you about the best way to grill the Whole Pork Loin is complete. Hoping that you all have understood how to grill the Whole Pork Loin in the best possible manner.
Thus, with this we finally move towards concluding the article.
Conclusion
Cooking turns out to be the passion for many people but it definitely requires a proper method to cook anything in the best manner so that it tastes extremely delicious. This is what we learnt in this article about the Whole Pork Loin. We discovered what will be the best way to grill it by laying out the six steps through which you will be able to make the grilling process much easier and effective.
Thus, this article can be concluded by saying that the above stated six points to grill the Whole Pork Loin will surely give the best output, if followed well. So make sure you follow the steps well and then be prepared to enjoy your dish. I'm sure you would ultimately love it.
With this, this article comes to an end.
I wish you a very happy grilling and eating experience. Enjoy your food with your loved ones.