Are you considering buying a commercial griddle for your business? A commercial grill is essential to consider if you're a professional or simply looking for an efficient appliance. You can use it for cooking various food products, including pancakes, eggs, burgers, and more.
A commercial griddle can be an expensive investment if not chosen correctly. Therefore, knowing what to look for when buying one is crucial to avoid potential mishaps. This guide will provide an overview of the essential steps to help make the process a breeze.
Step One: Determine Your Budget
The first step in selecting the right commercial griddle is determining how much you will spend. This grade of griddle ranges in price from hundreds of dollars to thousands depending on size and features.
You'll also want to consider upfront costs like the purchase price and ongoing costs over time. If you're on a tight budget, shop for a price range that won't sacrifice quality or performance.
Comparing prices between different brands is also crucial for this step. Some models may be more expensive than others because of the brand reputation. However, these are the ones who also offer additional features and higher quality materials used in their construction.
It's also worth noting that some companies may offer discounts or special offers. If you can, keep an eye out for these deals and save money. Buying from e-commerce platforms like restaurantequipment.com.au is usually the easiest way to take advantage of discounts. For starters can quickly buy the product as soon as it's on offer before it goes out of stock. Secondly, it's easier to check for price cuts online than to visit the shop regularly for the same reason.
Step Two: Consider Your Cooking Needs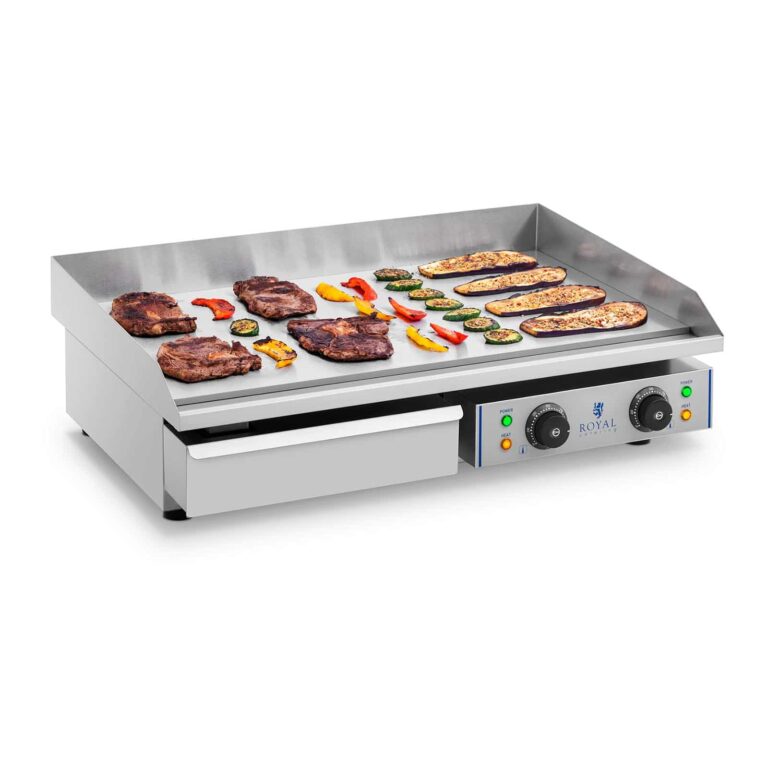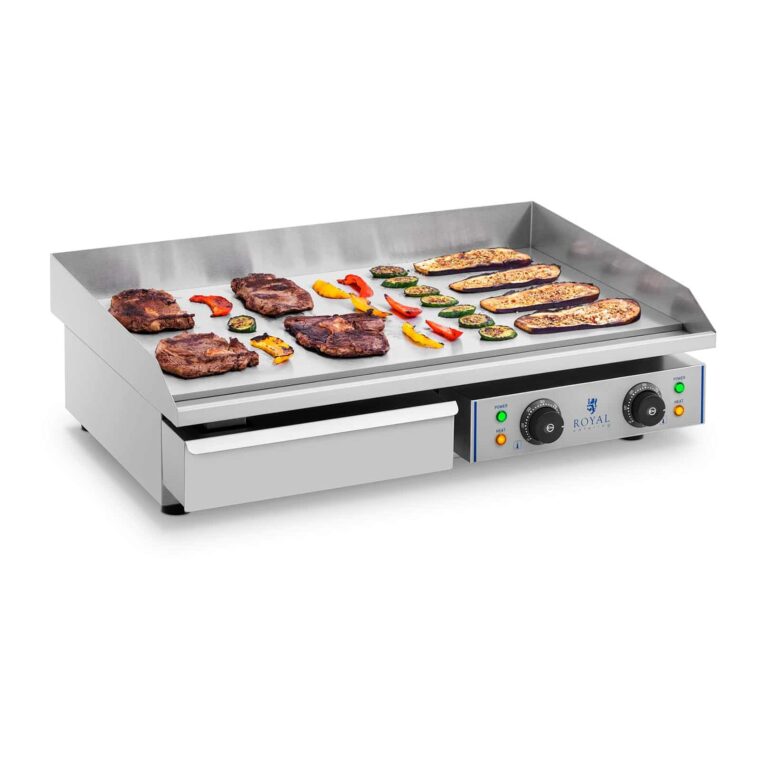 Consider the foods you plan to cook when selecting a commercial grill. There are two main designs of griddles; flat plates and ribbed surfaces. Each is suited to cook different food items. For example, pancakes and eggs are cooked on a flat plate, while you'll need a ribbed surface for burgers or sandwiches.
Step Three: Choose An Appropriate Size
For this step, consider the size. It should depend largely on how much food you plan to prepare at any given time. A smaller skillet may suffice if you only need to cook a few dishes daily. However, a larger model will be necessary if you must cook large batches of food simultaneously.
Commercial-rated griddles come in sizes ranging from 18-inch up to 72-inch units wide and up to 30 inches deep Go for one with enough space for whatever type of food item you're cooking. In terms of size, here are the two types of griddles to consider:
Countertop Or Tabletop Models: These griddles work best in smaller establishments like cafes or delis. They have one even heating surface that you can use to cook multiple foods at the same time.
Conventional Models: Due to their big size, convectional model griddles are designed for larger and spacious kitchens. They use an overhead heat source with multiple burners that you can adjust independently. They can also simultaneously accommodate large volumes of food, enhancing their benefits in large and busy eateries. Finally, because of the above features, chefs prefer this equipment when cooking large batches at once or when they need precise control over different areas of the cooking surface.
You also must consider the space in your kitchen. Go for a model that will fit your kitchen or function outdoors if it's too big.
Step Four: Decide On The Features That You Need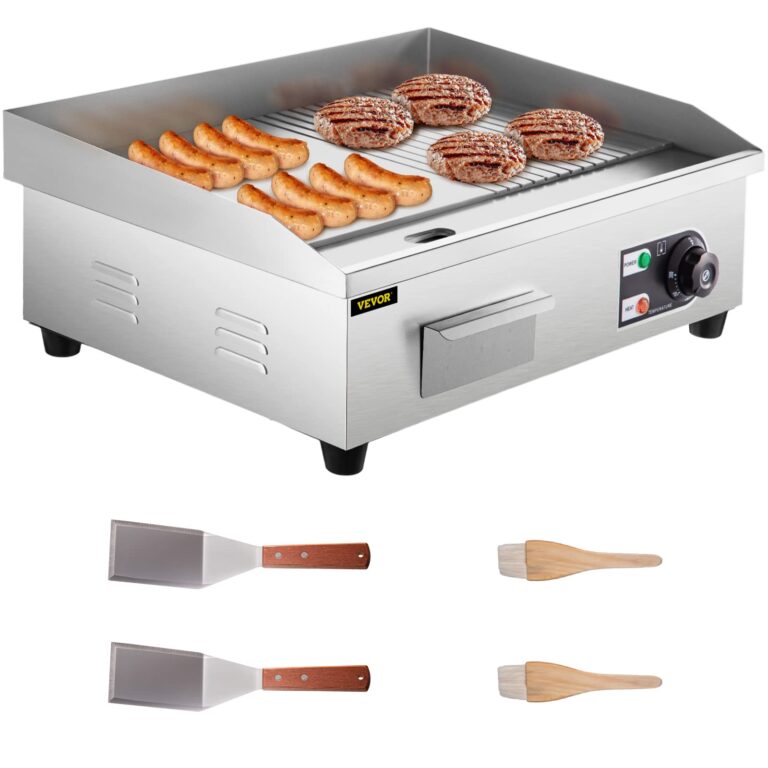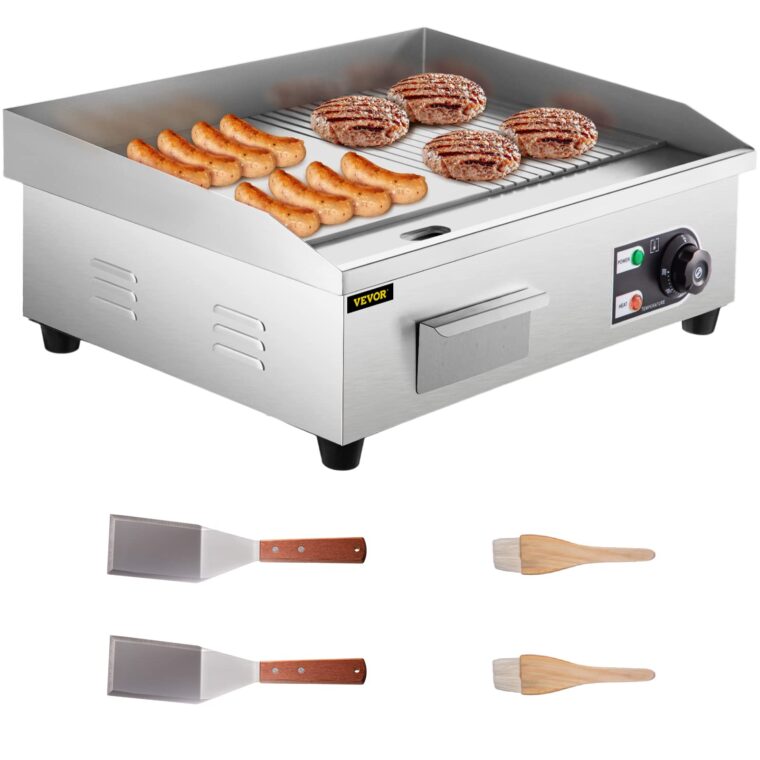 The fourth step involves deciding on what features are necessary for your application. Most models provide features such as removable grease trays, which can make tasks such as cleaning easier Others include:
The type of heat source you choose is the first feature for attention. Griddles use gas or electricity as their power source, though some can run on both sources simultaneously. Gas-powered models tend to be more expensive but provide more temperature control. They also heat evenly throughout the surface area. On the other hand, electric models are generally cheaper but don't offer as much control or evenness.
Temperature control is necessary, especially if you'll be preparing multiple dishes simultaneously. Look for a model that offers precise temperature control so you can adjust the heat for different foods as needed. Some models may even come with automatic thermostats that allow you to easily monitor and adjust temperatures from afar.
Safety should always be a priority when it comes to kitchen equipment. With something as potentially dangerous as an open cooking surface, this can't be a compromise. Only check out the types that offer safety features to ensure protection. Some include cool touch handles, automatic shut-offs, or flame guards that prevent accidental flare-ups.
Construction & Durability
Durability is another crucial feature to consider when shopping for a commercial griddle. That's because it needs to stand up to frequent use from multiple cooks over time! Look for heavy-duty features like stainless steel surfaces that are easy to clean and won't corrode or rust easily. It ensures your investment will last for years without frequently needing replacement parts or repairs.
These amenities will likely come with an added cost. Consider it and decide if these are worth the extra expense before purchasing.
Step Six: Consider Warranties And Service Agreements
The next step is to check for warranties or service agreements with your chosen model. Most manufacturers offer them for one to five years, depending on the model and brand purchased. They cover parts and labor for repair or replacement if something goes wrong with your equipment during regular use.
Further read through the terms and conditions of different brands to understand what's covered and the limitations on coverage. This equipment is an expensive investment, so having a warranty or service agreement keeps your mind at ease.
Step Seven: Research Different Brands And Models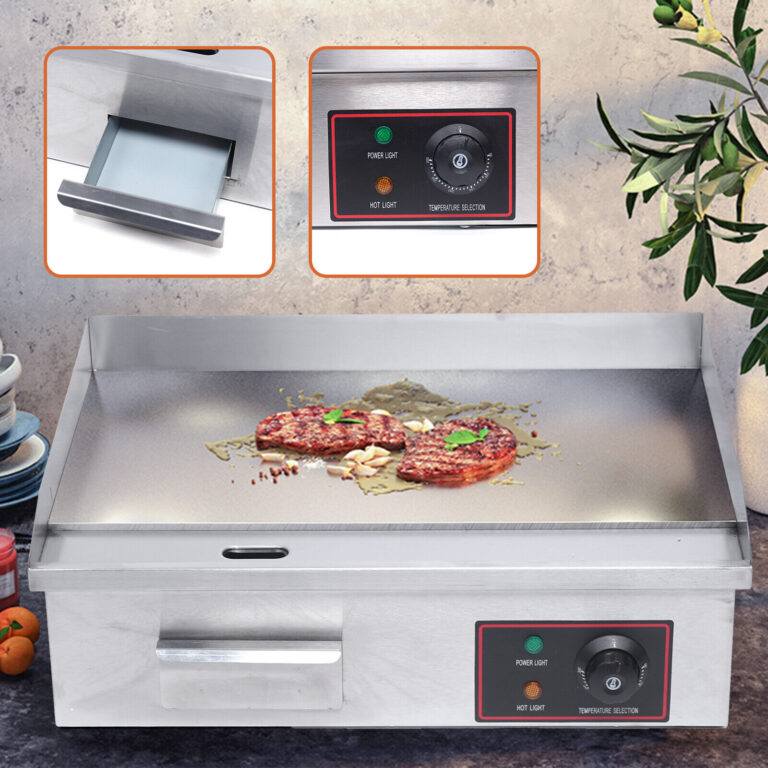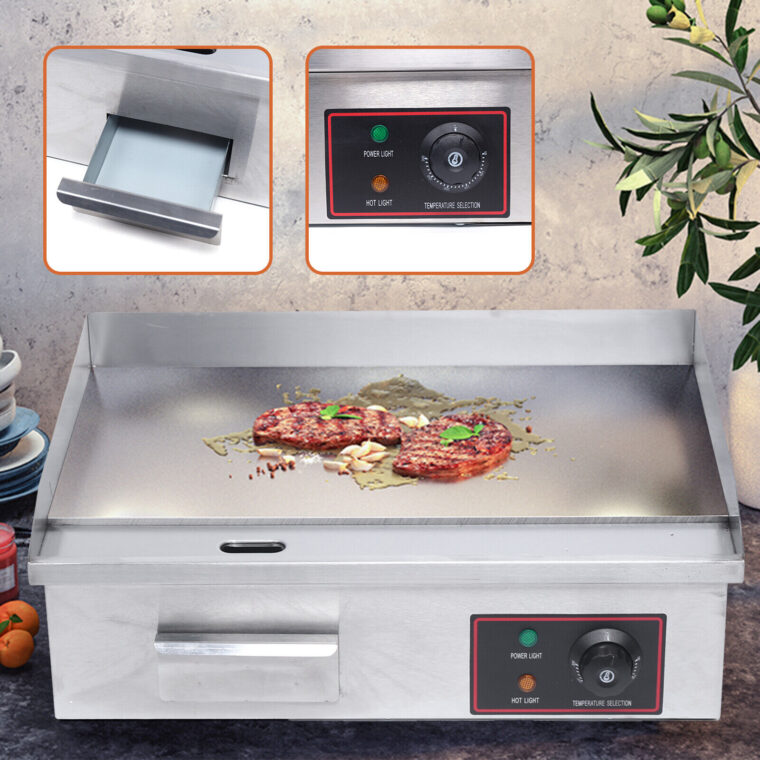 It's time to start researching the available brands and models of commercial griddles. Reading reviews from customers who've previously purchased similar models will provide helpful insight into their performance and quality. It will help you determine which model is best suited for your business.
Step Eight: Purchase Your New Griddle
Once all of your research is complete, you can go ahead and make the purchase! Many suppliers offer financing options, so inquire about this if you need any. Additionally, some suppliers may offer discounts or other incentives, such as free shipping, when purchasing multiple units. Don't forget to ask about these possibilities before completing your order!
Step Nine: Read The Manufacturer's Instructions
The last step is to read the user manual carefully before using the equipment. It will ensure you know how to safely and correctly operate your new appliance. You'll also know how to clean and inspect it regularly to ensure it continues performing optimally over its lifetime.
Conclusion
Selecting a commercial griddle that provides superior performance to your liking can be complicated. By considering these considerations before making a purchase, you can rest assured knowing you've made an informed decision. You'll get a product that suits your business now and down the line should something go wrong with it.