When it comes to snacks, there's something universally comforting about a freshly baked cookie. The aroma of butter and sugar, the warmth of the oven, the sweet anticipation of that first bite – it's no wonder cookies have found their way into our hearts and kitchens worldwide. Whether it's a glass of milk, a cup of tea, or a latte, cookies are the perfect companion.
In this article, we're not just sticking to the classics; we're reinventing them. From the timeless charm of peanut butter cookies to innovative twists on traditional recipes, we've curated a list of eight amazing cookie recipes that will elevate your snack time to an indulgent experience. Get your oven mitts ready; we're about to embark on a delicious journey through the world of cookies.
1. Peanut Butter Cookies
Nothing says home like the rich, nutty aroma of peanut butter cookies baking in the oven. This classic cookie, beloved by all age groups, is not just a treat; it's a nostalgic journey with every bite. The key to achieving that iconic peanut butter taste lies in choosing a quality peanut butter brand, preferably one with a creamy texture and rich flavor. The recipe itself is straightforward: combine flour, baking soda, and salt in one bowl, and in another, beat together butter, peanut butter, and sugars until fluffy. Add an egg and vanilla for richness, then gradually mix in the dry ingredients. Once the dough is ready, roll it into balls, press them down with a fork to create that classic crisscross pattern, and sprinkle with a little extra sugar before popping them in the oven. In about 10 minutes, you'll have a batch of classic peanut butter cookies that are as perfect for a school lunchbox as they are for a sophisticated tea party.
2. Chewy Chocolate Chip Cookies
Moving from the familiar flavors of peanut butter to the universally adored chocolate chip cookie, we've got a recipe that's sure to bring a smile to anyone's face. Chewy chocolate chip cookies are great because of their gooey center and golden edges. The secret to that perfect chewiness? It's all in the timing and the balance of brown to white sugar in your recipe. Start with the classic creaming of butter and sugars, then add eggs and vanilla extract for a smooth, velvety batter. After folding in the dry ingredients, the star of the show – chocolate chips – makes its grand entrance.
Whether you go for semi-sweet, milk, or even chunks of artisan dark chocolate, make sure they're evenly distributed throughout the dough. Oven time is critical here; pull them out when they're just barely set in the center and let them finish cooking on the baking sheet. This method ensures the heart of the cookie remains soft and chewy while the edges offer a slight crispness for textural contrast.
3. Oatmeal Raisin Cookies
For those seeking a cookie with a bit more texture and a hint of wholesomeness, oatmeal raisin cookies are the way to go. This recipe combines the heartiness of oats with the sweet goodness of raisins. The oats not only provide a wonderful chew but also contribute a subtle nuttiness that complements the sweetness of the raisins and dough. To get started, whisk together your oats, flour, baking soda, cinnamon, and a pinch of salt.
Then, in a separate bowl, cream together butter and sugars until light and fluffy, add in eggs and vanilla, and gradually incorporate your dry mix. The raisins get folded in last, ensuring they're dotted throughout each cookie. As they bake, these oatmeal raisin cookies spread into thick, soft rounds with a slightly crisp edge, tempting any cookie lover to grab more than one. Serve them with a cold glass of milk, or if you're feeling adventurous, a slice of sharp cheddar cheese for a delightful sweet and savory pairing.
4. Sugar Cookies with Royal Icing
For those who love to add a creative touch to their baking, sugar cookies with royal icing are a blank canvas. Begin with the basics: cream together butter and sugar, add an egg, some vanilla, and then gradually mix in your flour to form a soft dough. Roll it out, cut out your favorite shapes, and bake until they're just turning golden.
Now for the fun part – the royal icing. A simple mix of powdered sugar, a bit of lemon juice, and egg whites beaten until they're glossy and smooth can be colored and piped onto your cookies in any design you like. They're the perfect activity for a rainy day or a festive occasion, and the best part is that you get to eat your artwork!
5. Snickerdoodle Cookies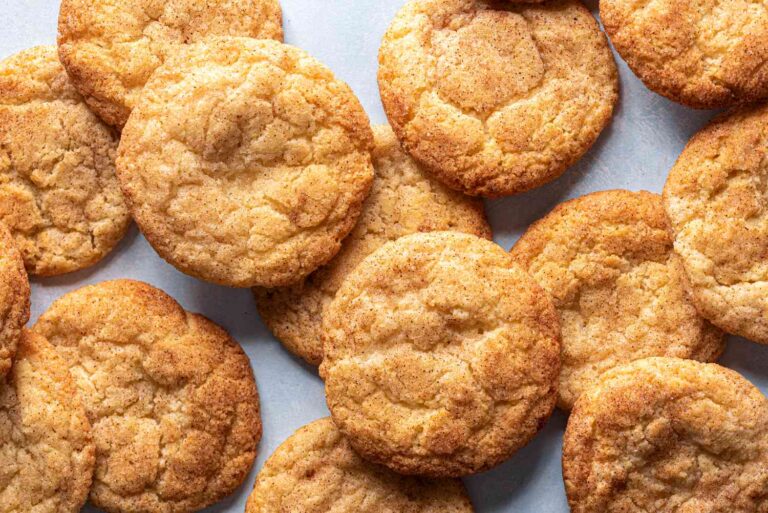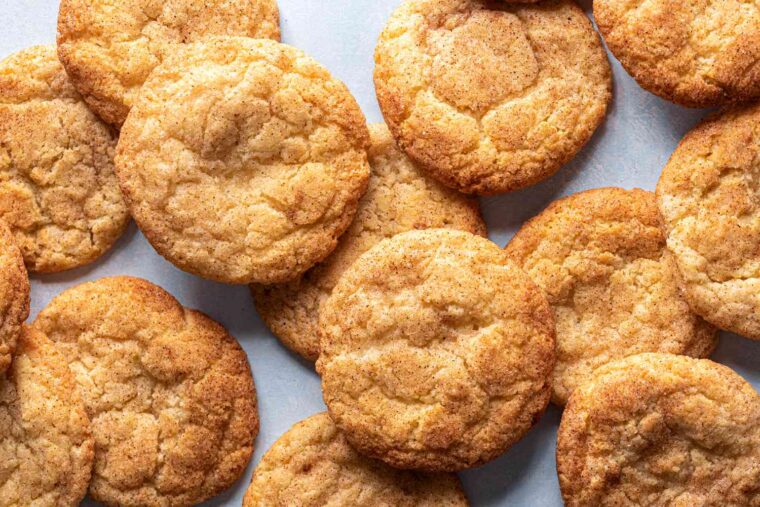 If there's a cookie that brings a bit of spice to the table, it's the snickerdoodle. These cookies are soft, thick, and covered with a delightful dusting of cinnamon sugar. The dough is similar to that of sugar cookies but with the addition of cream of tartar, which gives snickerdoodles their distinctive tang and chewy texture. Once you've made your dough, roll it into balls and coat them in a mix of sugar and cinnamon. As they bake, they puff up and crackle on the top, creating a beautiful pattern as well as a crunchy crust. The inside stays warm and soft, making these cookies a truly comforting treat.
6. Lemon Butter Cookies
For a burst of bright flavor, lemon butter cookies are a go-to snack. Start by creaming butter and sugar, then zest a lemon directly into the mix to infuse it with citrusy goodness. Juice from the lemon adds the perfect amount of tang to the sweet cookie dough. After you've mixed in your flour and formed the dough into your desired shapes, bake until they are just turning brown. Once cooled, you can either dust them with powdered sugar or drizzle with a tangy lemon glaze. These cookies are like a bite of sunshine, perfect for brightening up a cloudy day or ending a meal on a light note.
7. Macadamia Nut Cookies
Macadamia nut cookies bring a bit of tropical luxury to your cookie jar. These cookies pair the rich, buttery flavor of macadamia nuts with the creamy sweetness of white chocolate, making for a decadent snack.
To make them, simply beat together butter and sugar, then add eggs and vanilla for depth of flavor. After combining your dry ingredients, fold in chopped macadamia nuts and white chocolate chips. As the cookies bake, the edges become crisp, while the centers remain soft and chewy. The nuts toast slightly, releasing their oils and enhancing the flavor. These cookies are a real treat, perfect for sharing with friends or savoring alone with your afternoon coffee.
8. Vegan Chocolate Avocado Cookies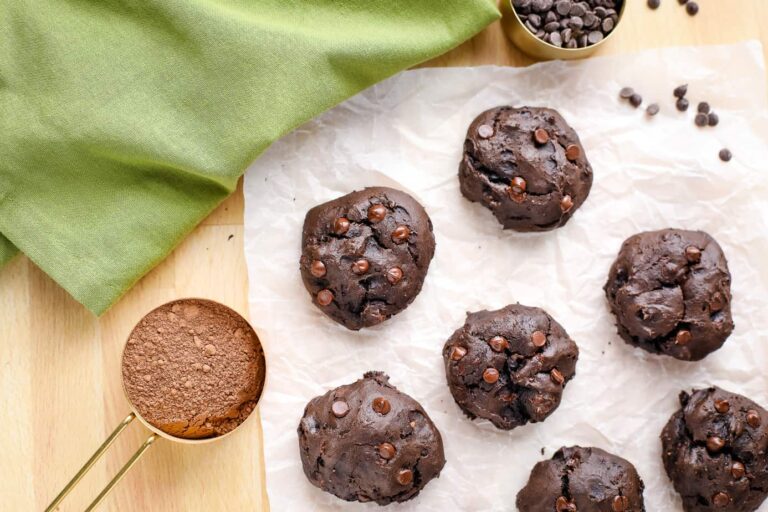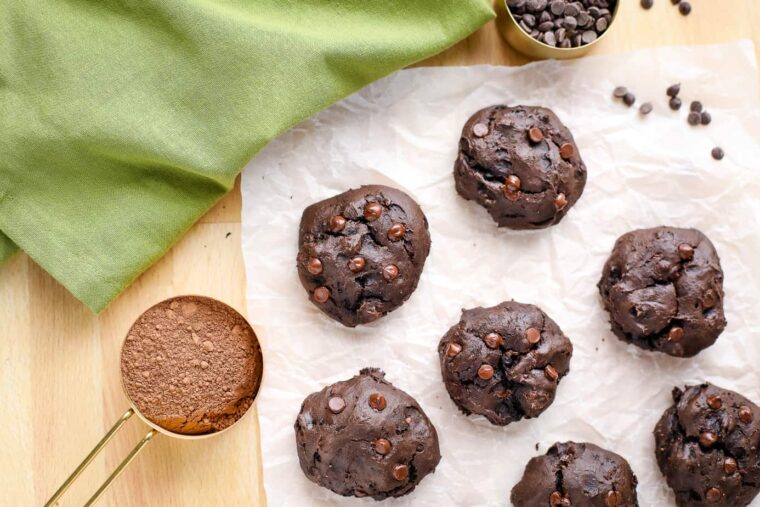 For a snack that's as nutritious as it is delicious, try vegan chocolate avocado cookies. In this recipe, ripe avocados take the place of butter, providing healthy fats and a creamy texture.
Start by mashing the avocado until it's smooth, then mix in sugar, your preferred milk alternative, and a splash of vanilla. A healthy dose of cocoa powder gives these cookies their chocolaty base, which can be amped up with vegan chocolate chips. After mixing in your dry ingredients, spoon the dough onto a baking sheet and watch as these cookies puff up into rich, fudgy delights. They're the perfect guilt-free way to satisfy a chocolate craving.
Wrapping Up
In the world of cookies, the possibilities are truly endless. From the simplicity of a classic peanut butter cookie to the extravagance of a macadamia nut treat, each recipe offers something special. These eight cookie recipes are designed to suit any taste and occasion, whether you're looking for something familiar or adventurous. Whether you're a novice baker or a seasoned pro, these recipes are sure to bring smiles to faces and make any snack time a delightful experience.