For many busy individuals, finding a healthy and delicious snack option can be a daunting task. With such hectic lifestyles and daily routines, there just doesn't seem to be enough time in the day to think about it. We often resort to grabbing quick and convenient processed foods or sugary treats, which might not be the best choice for our health. Luckily, there are numerous nutritious and tasty snacks that can be easily incorporated into your diet, even on the busiest of days. This article presents a list of some healthy snacking options that are perfect for those who want to maintain a balanced diet while on the go.
Fruit, Nuts, and Yogurt
A fruit and nut mix, also known as trail mix, offers a winning combination of vitamins, minerals, and heart-healthy unsaturated fats. This snack is great for on the go eating and affordable, especially when making it yourself. To create your own mix, combine dried fruits like raisins, apricots, and berries with nuts such as almonds, walnuts, and cashews. Make sure to avoid mixes with added sugars or unhealthy oils.
Greek yogurt is a protein-rich snack option that can keep you fuller for longer. People often pair it with antioxidant-rich berries like blueberries, strawberries, or raspberries for a satisfying snack that can curb your desire for something sweet. It is also easy to opt for plain, unsweetened yogurt to avoid added sugars.
Vegan Jerky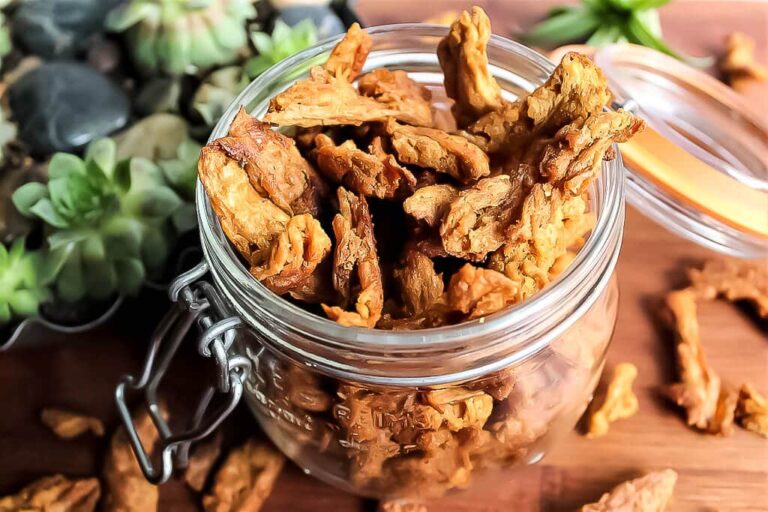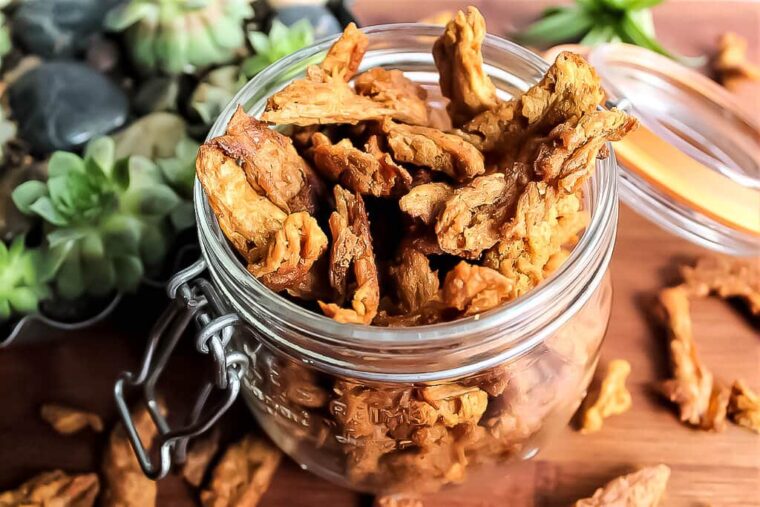 For those following a plant-based diet or simply looking for a high-protein alternative to traditional jerky, vegan jerky offers a convenient and flavorful option. Some well-prepared and tasty options can be found at https://jerkybrands.com/vegan-jerky/.
Made from various plant-based ingredients such as soy and wheat proteins, vegan jerky may be the perfect snack to satisfy your cravings for something savory and chewy while providing a dose of protein.
Whole-Grain Crackers and Hummus
When craving something savory, whole-grain crackers and hummus make for a delicious and nutrient-dense snack. Hummus is made from chickpeas, olive oil, tahini, and spices, providing a good source of protein and healthy fats. Choose whole-grain crackers for an extra dose of fiber to promote digestive health.
Popcorn
Air-popped popcorn can be a surprisingly healthy snack option, as it's a whole-grain food and low in calories. Many nutrition cautious consumers choose to purchase kernels and season the snack themselves. This way, they can choose exactly what they're putting into their bodies. To make it at home, pop organic kernels in a paper bag in the microwave or use an air popper, then season with your choice of spices or a light drizzle of olive oil. Be cautious of store-bought popcorn loaded with unhealthy fats, salt, or sugar.
Yummy Veggie Pairings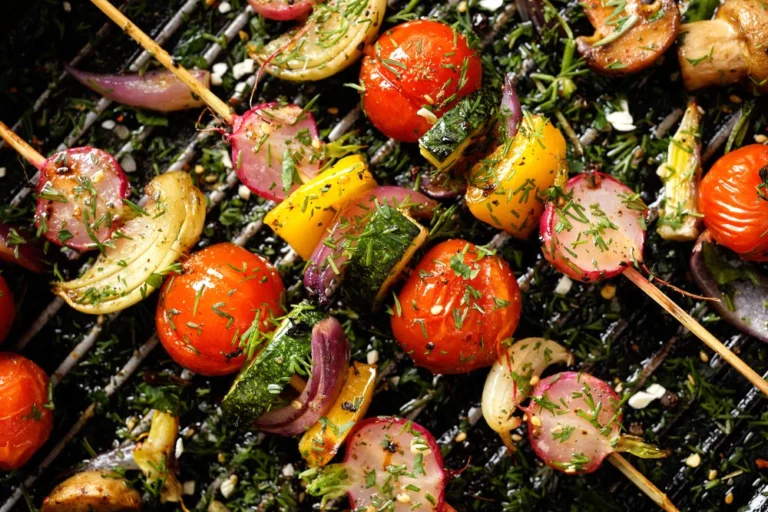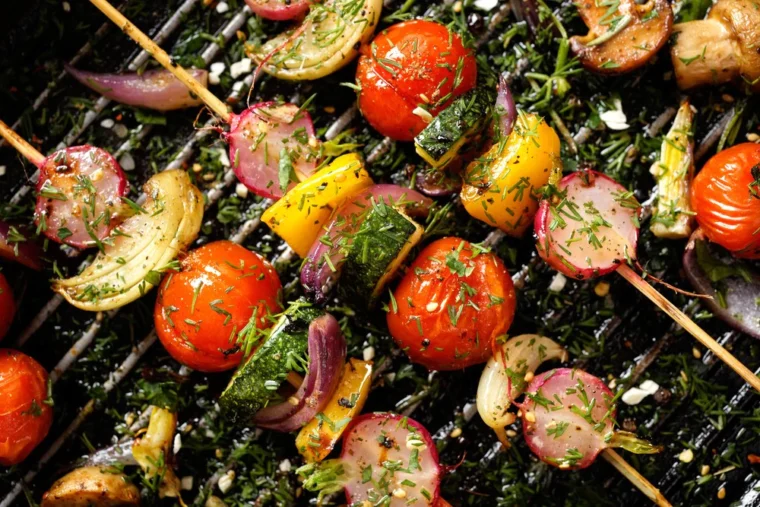 Raw, sliced vegetables like carrot sticks, cucumber, and bell peppers make for a crunchy and refreshing snack. Pair them with guacamole, a creamy dip made from mashed avocados, lime juice, and spices for a healthy dose of monounsaturated fats, fiber, and essential vitamins and minerals.
Another great option which we've already highlighted is hummus. This chick pea spread comes with a number of different flavorings and pairs well with most raw vegetables.
Satisfy your cravings with a childhood favorite – celery sticks filled with peanut butter. This combination provides a healthy dose of vitamins, minerals, and healthy fats. Choose natural peanut butter without added sugar or hydrogenated oils to get the most nutritional benefits.
Chia Seed Pudding
Chia seed pudding is a versatile and easy-to-prepare snack that's packed with nutrients like omega-3 fatty acids, fiber, protein, and calcium. To make chia seed pudding, combine chia seeds with your choice of milk (such as coconut, almond, or cow's milk) and refrigerate until it reaches a pudding-like consistency. You can also add sweeteners, like honey, or mix in your favorite fruits and nuts.
Edamame
Edamame, or boiled green soybeans, is a protein-packed snack option that can help curb hunger. These beans also contain high amounts of fiber, vitamins, and minerals such as iron and calcium. Enjoy them plain, lightly salted, or spiced up with chili flakes or a splash of soy sauce.
Cottage Cheese and Pineapple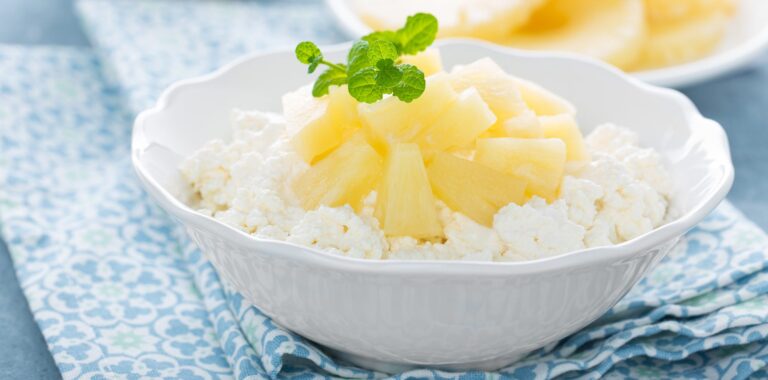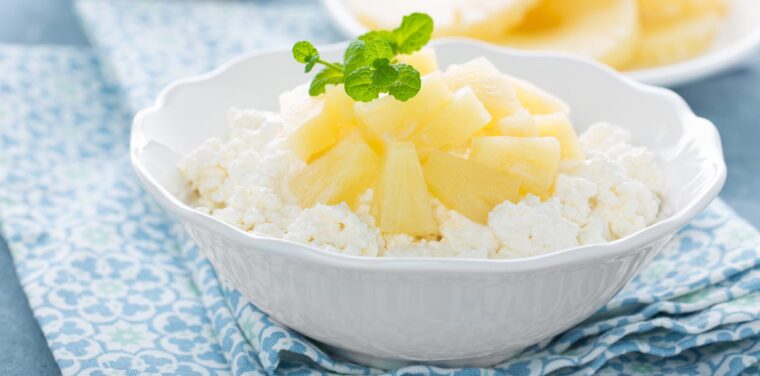 You may have never heard of this combination before! Cottage cheese is a calcium-rich, high-protein snack that pairs well with sweet and tangy pineapple chunks. This not only provides a burst of refreshing flavors but also keeps you full and satisfied. Prep time for this snack is also extremely fast, making it an ideal choice for busy days.
Almond-Based Snacks
Snacking on a small serving of dark chocolate (70% cocoa or higher) and almonds can not only satisfy your sweet tooth but also provide an array of health benefits. Dark chocolate contains flavonoids, which have antioxidant and anti-inflammatory properties, while almonds are rich in heart-healthy unsaturated fats and various essential nutrients.
You can leave almonds raw to catch hints of their sweeter characteristics, or you can roast your almonds to give them that classic toasted flavor. If you're hoping to spice things up a bit, almonds can also be bought in store covered in delicious smokey, spicy, or tangy seasonings.
Bite-sized rice cakes topped with almond butter make for a crunchy and satisfying snack. Almond butter contains heart-healthy fats and fiber, while rice cakes serve as a light, gluten-free option. To enhance the flavor and nutritional content, consider adding banana slices or chia seeds on top.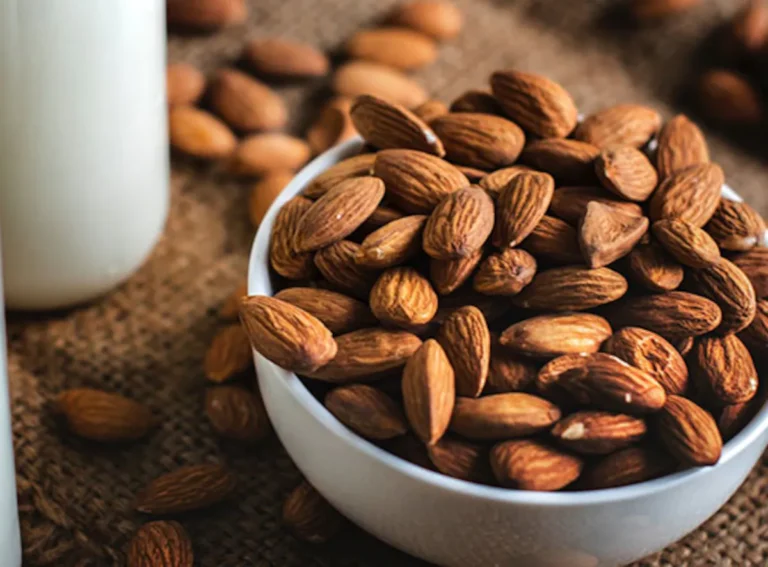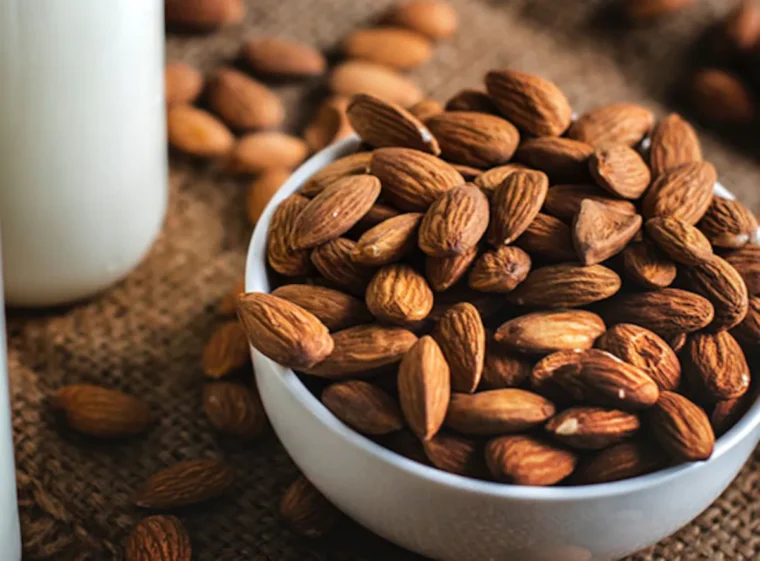 Protein Smoothie
A protein-packed smoothie is a great way to fuel your body and satisfy hunger during a busy day. Blend together your choice of milk or yogurt, fresh or frozen fruits, a scoop of protein powder, and a handful of greens to create a nutrient-dense, on-the-go snack that supports your overall health.
Maintaining a balanced diet while navigating a busy schedule doesn't have to be a challenge. People are often deciding they can't allocate effort to eating healthy, but they really only need to find routines that work for them! By incorporating these nutritious and delicious snack options into your life, you can enjoy guilt-free snacking that not only keeps you energized but also supports your overall health and well-being.