Do you love trying different recipes at home? If the answer to this question is yes, then keep on reading. North Carolina recipes are popular among people around the world. Everyone loves the traditional food of North Carolina because all the dishes are unique. Most people living in this state are involved in cooking some delicious recipes. You might also want to cook some of the family dishes at home. We have prepared this article to tell you about top North Carolina family foods.
As you know, there is a wide variety of foods that people can make at their homes. Sometimes, they don't get proper instructions for cooking a specific dish. In such situations, only excellent cookbooks are helpful. Download the Joye Law Family Favorites here.
Now, let's dive into the process of making several North Carolina family recipes.
Top North Carolina Family Recipes
Every dish on the list is simple to prepare at home. It will help if you follow the instructions carefully
1.Cheerwine Barbecued Chicken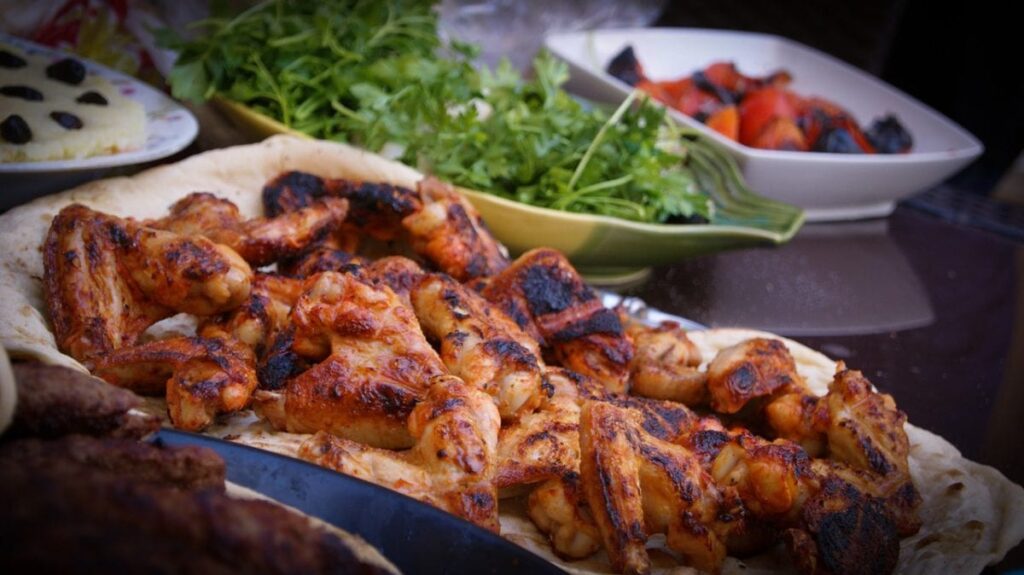 It is one of the most popular family foods in North Carolina. Many non-vegetarian people love this type of unique chicken. Therefore, it is common to cook it for specific parties and events. You will never regret making it yourself.
Ingredients:
1 tbsp butter
1 cup ketchup
1 tbsp minced garlic
½ teaspoon ground black pepper
1 cup Cheerwine
½ teaspoon dry mustard
12 chicken thighs
¼ cup minced onion
¼ teaspoon ground cayenne pepper
2 tablespoons apple cider vinegar
Process:
First, cook the garlic and onion with the butter for three minutes.
Add all other ingredients and let them boil for some time.
The appearance of bubbles means that the sauce is almost ready. You have to leave it aside for thirty minutes.
Now, take the chicken in a bowl. Add the sauce to mix with the chicken thoroughly.
Keep the bowl in the refrigerator for an hour.
The last step is to cook the chicken for forty minutes on the barbecue. Always make sure to cover it.
Add the sauce from time to time for another twenty minutes.
Wait till the temperature goes to 165 degrees.
2. Roasted Fresh Okra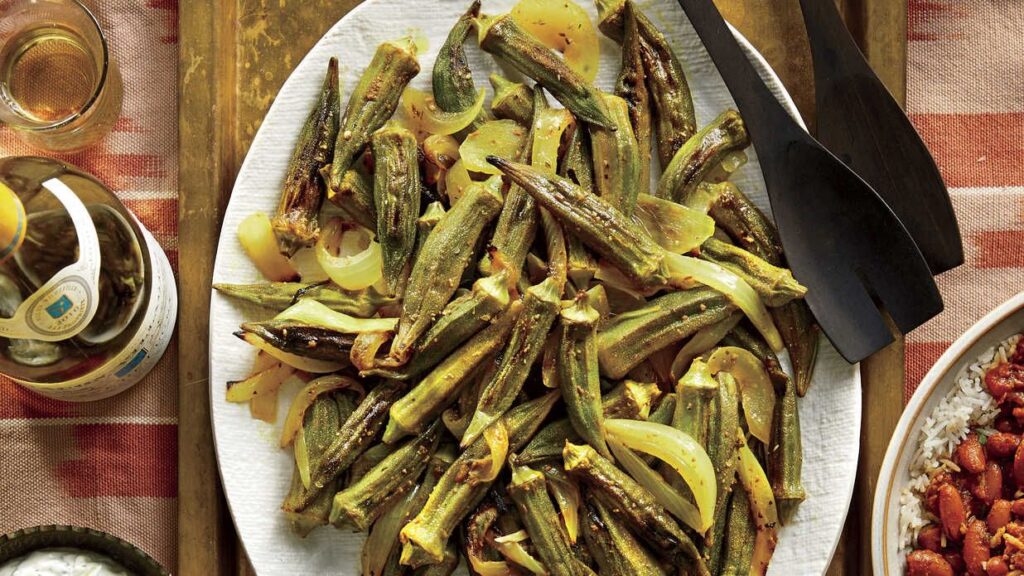 Roasted Okra is a unique recipe. It is famous for its texture and color. As long as you see it, you will want to eat it. Yes, it looks that delicious. It is a perfect food for family gatherings.
Ingredients:
1 pound fresh okra
½ teaspoon salt
3 tbsps olive oil
¼ teaspoon pepper
Process:
First, let your oven preheat to 450 degrees.
Take the okra and chop off all the tips and ends. Now, wash the okra properly. After that, let it try.
Now, mix the okra with salt and olive oil in a bowl.
The next step is to roast it in the oven until it gets brown.
Place it on a plate to add pepper. The meal is ready to eat.
3. Grilled Peach Sundaes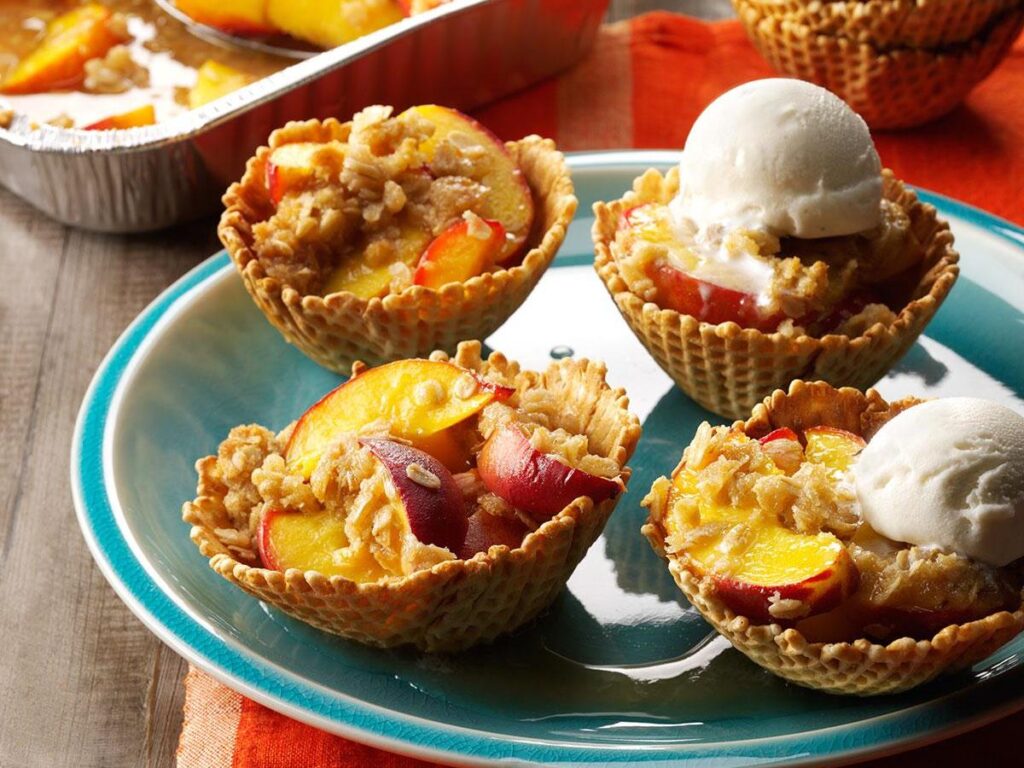 Are you a sweet tooth? Having grilled peach sundaes is the perfect way to make your mood happy. The best part about these sundaes is that they are flavorful. You can't resist them as they are mouth-watering.
Ingredients:
4 cups freshly chopped peach slices
½ cup oats
1 teaspoon vanilla extract
⅓ sugar
6 ice cream waffle bowls
½ cup brown sugar
¼ cup all-purpose flour
6 tablespoons butter
3 cups vanilla ice cream
Process:
Mix all the slices of peaches with vanilla and sugar in a bowl.
Take another bowl to add flour, brown sugar, and oats. Sprinkle the butter on the top of the mixture.
Heat the mixture for fifteen to twenty minutes until you see the bubbles.
Cool the filling down by keeping it aside.
Now, place the filling in waffle bowls. Add ice cream on top of it.
4. Carolina Shrimp and Cheddar Grits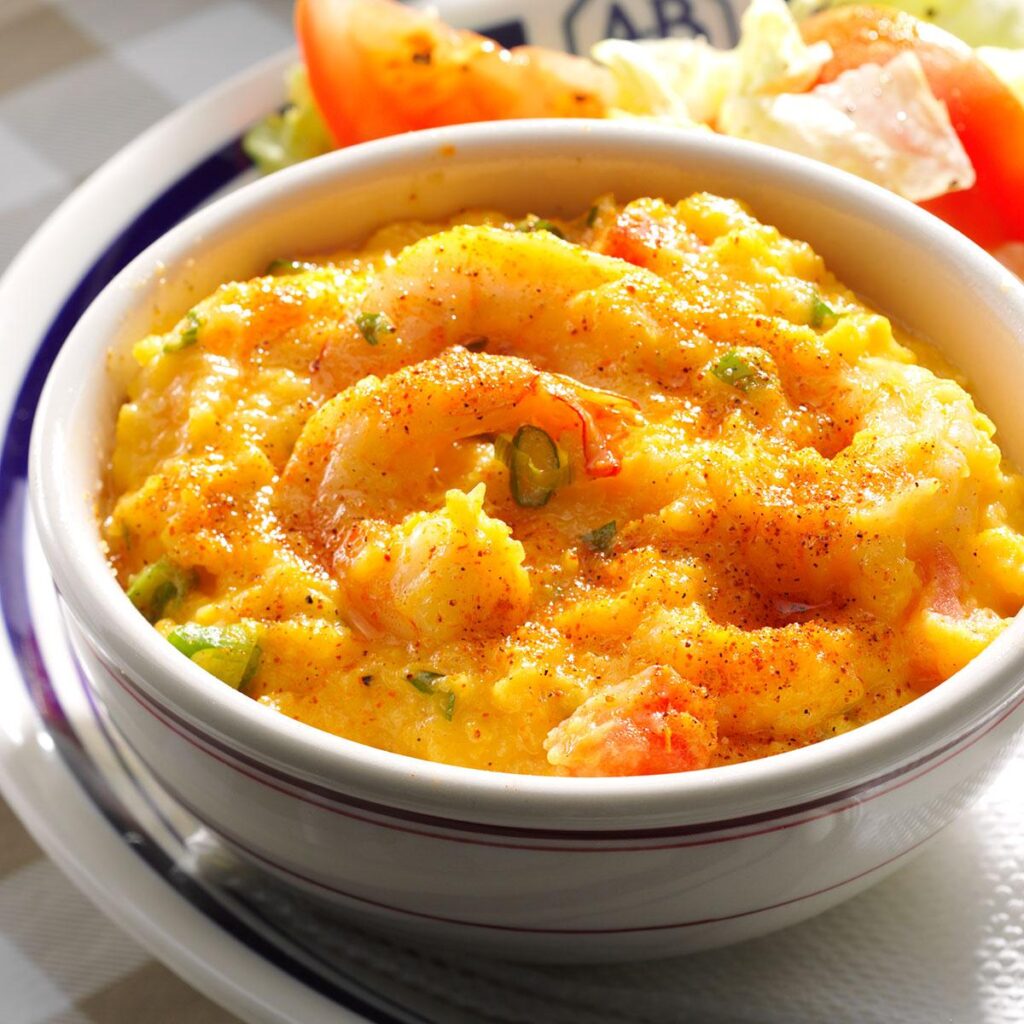 The combination of shrimps and grits is popular among food lovers. One can never forget its fantastic taste. It is a suitable meal for people of any age.
Ingredients:
1 cup grits ( uncooked)
½ teaspoon salt
4 cups water
¼ cup butter
1 garlic clove
2 cups shredded cheddar cheese
¼ teaspoon pepper
1 pound peeled shrimp (cooked)
4 teaspoons lemon juice
4 chopped green onions
2 tomatoes (chopped)
Process:
Cook grits by adding garlic clove, salt, pepper, and water till the water gets soaked by grits in the cooker. You have to stir the water constantly during the process.
Take all the remaining ingredients and put them into the mixture.
Cover the cooker with a lid. Then, wait for fifteen to thirty minutes.
5. Pecan Bacon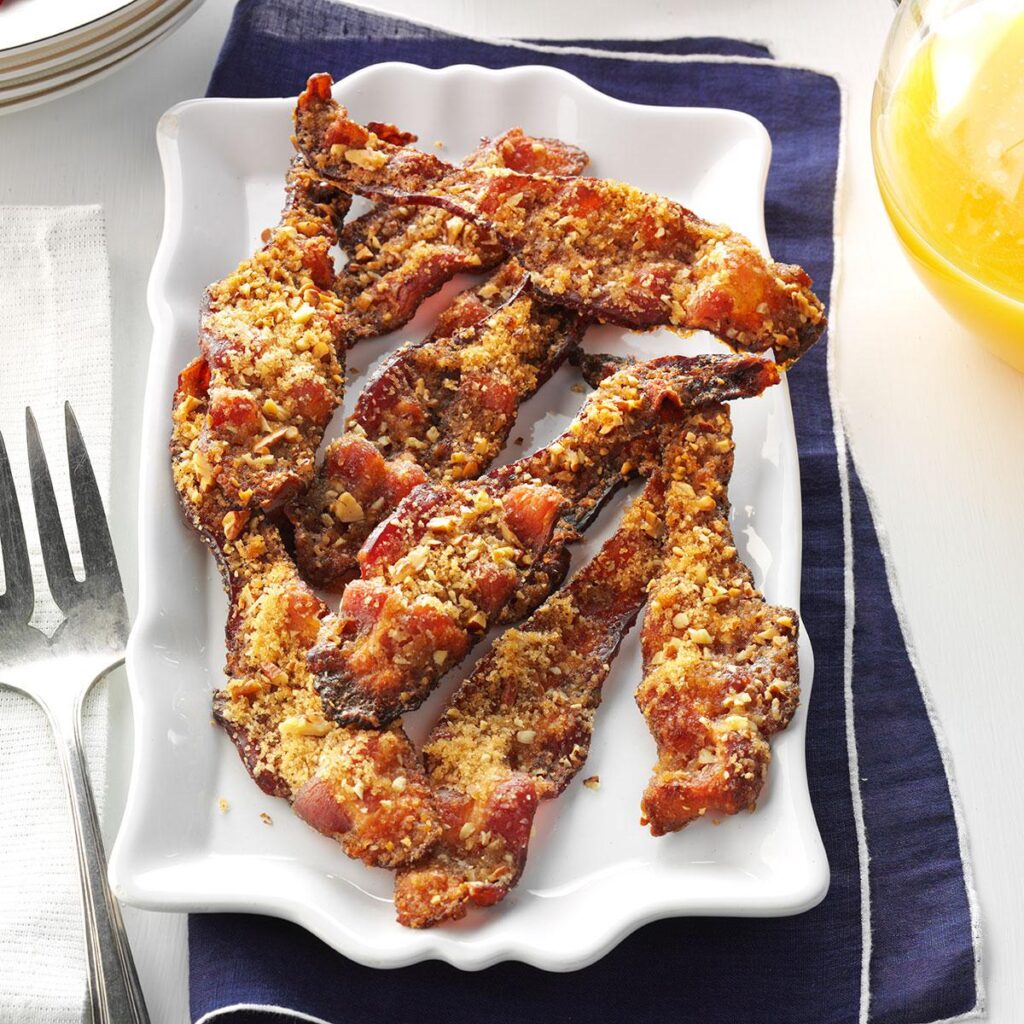 Pecan Bacon is a suitable breakfast for everyone. Its crunchiness and flavor will make you crave more. Many food lovers believe that this food meal is fantastic in various ways. It is healthy as well as nutritious.
Ingredients:
¼ cup brown sugar
12 bacon strips
¼ cup pecans (chopped)
⅛ teaspoon pepper
⅛ teaspoon ground cinnamon
Process:
The first step involves preheating the oven to 375 degrees.
Pick the bacon strips and keep them in the oven for sixteen to eighteen minutes. They should be brownish.
Now, combine all the remaining ingredients in a bowl. This mixture will be used as a coating.
Dip every bacon strip in the mixture. Always remember to cover both sides.
Bake it for eight to ten minutes and wait until it gets caramelized.
6. Banana Pudding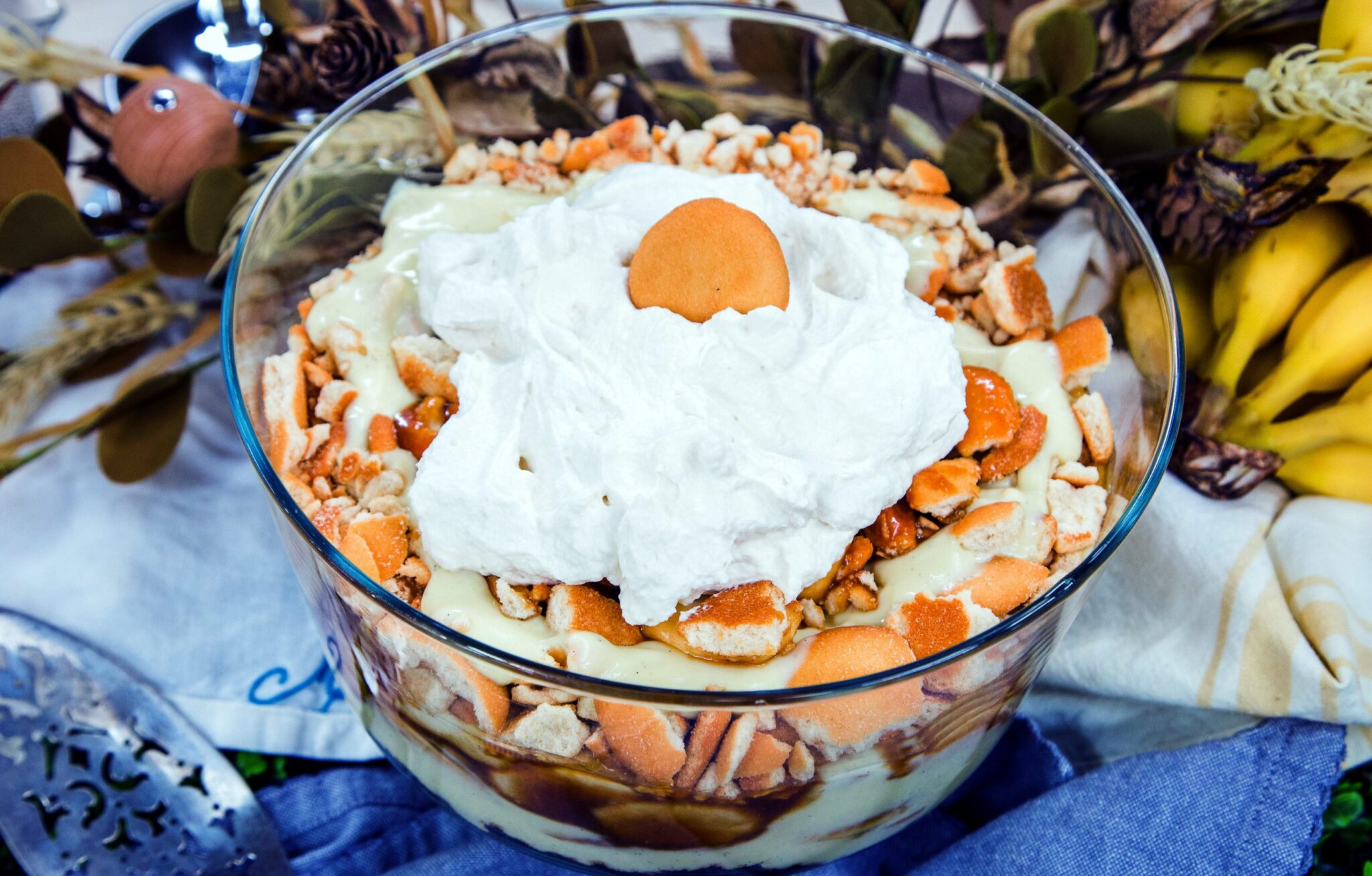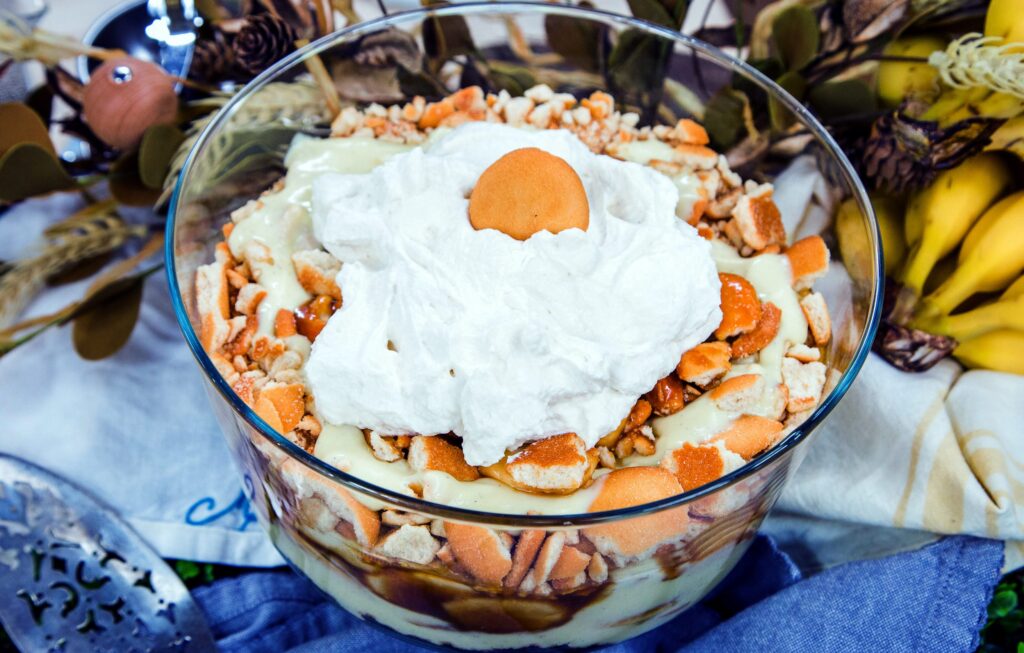 People living in Carolina usually prefer banana pudding as a sweet dish in most events. This pudding is appreciated because of its deliciousness.
Ingredients
1 cup sugar
4 cups milk
½ teaspoon salt
½ cup all-purpose flour
1 tbsp butter
4 egg yolks
2 teaspoons vanilla extract
6 bananas (chopped into rounds)
1 box vanilla wafers
Process:
Take a saucepan and add sugar, salt, milk, egg yolks, and flour to whisk. Wait till it gets smooth.
When the bubble appears, keep the pan aside. Combine butter and vanilla in it.
Now, add the pudding over a layer of bananas. Repeat this step.
Conclusion
To sum up, we can say that there are various North Carolina recipes. It depends on your preferences to make the ones easier for you. We hope this article helped you in finding the top family dishes to cook at home.