Renovating a kitchen can mean a lot: a renovation that is an essential new backsplash, new linoleum, and a pre-made kitchen island is an entirely different animal from blowing out a wall of the house, adding to the total footprint of the house, and building new cabinets, closets, and more. It's easy for extensive renovations to cost tens of thousands of dollars. Still, particularly for people who are renovating or remodeling to sell a home in a market like San Francisco eventually, it doesn't always make financial sense to do massive construction to deal as explained on homelight.com.
Rather than aiming for a magazine-spread kind of kitchen, start with the strengths of your kitchen: do you have timeless, beautiful cabinetry already or good appliances in a dated set-up? The beginning of your project should be retaining the value you already have so that all of your budgets remodel is focused on improving on the core strengths of the home, not on a complex build-out. Here are some tips that help you stay within budget and gain value.
Savings Hack: Don't Take it to the Studs – Focus on The Most Dated/Damaged Aspects
While renovation sometimes feels like picking all new everything, this kind of renovation tends to be expensive and hit-or-miss for selling a home. After all, even a fabulous new kitchen that fits all your needs and wants may be better for the next buyer. Instead, look at your current kitchen for what can be spruce. Some kitchens, for instance, have countertops that are in great shape but cheap or dated-looking cabinets – retain the countertops and see what you can do to refinish your cabinets or replace the doors only. The goal is to avoid replacing anything that is already fine – when you start seeing the parts of your kitchen, you will begin to see how changing 2-4 aspects can bring a new harmony to the space and make all the features look newer collectively.
Decide on Top Priorities and Accept Cheaper Alternatives For Lower Priorities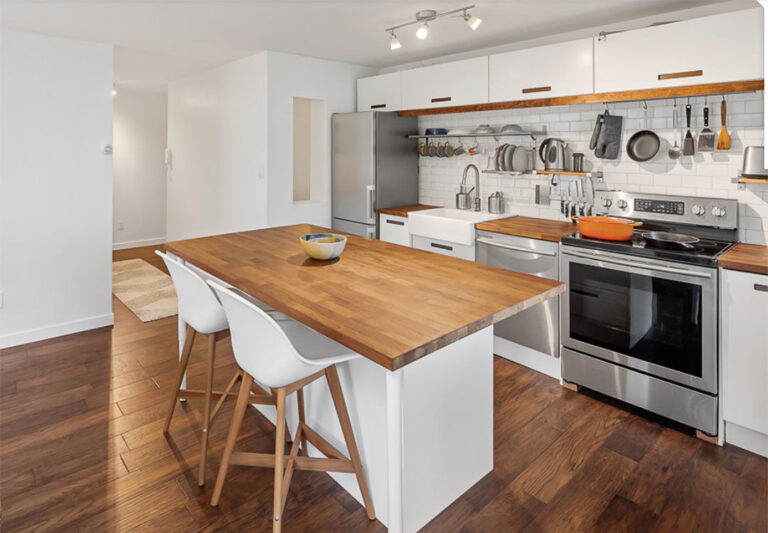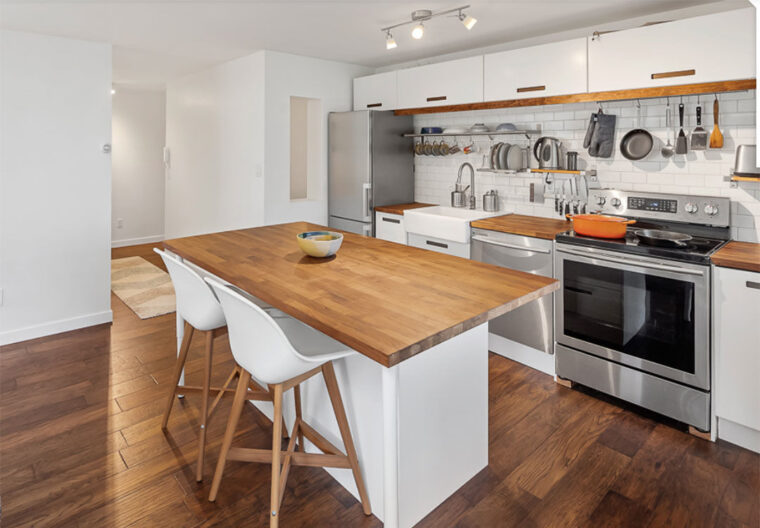 It's easy to feel like you need to spend top dollar on each aspect of your kitchen remodel, but realize that, mainly if you'll be selling soon, you don't want to pour a lot of cash into something the next owner might change. If you realize that great appliances will level up your kitchen, you might opt for cheaper backsplashes, hardware, and flooring or not replace all of these things. There's no shame in doing small spruces in lower-priority areas!
Choose Timeless Over Trendy to Improve the Longevity of the Renovation
If you know you'll be in the home for a while or are still determining which year you'll be selling your home, it makes more sense to pick timeless looks than trendy ones. While trends can serve you if you intend to sell immediately, it's unpredictable how quickly fashion will turn on particular styles within kitchens, making them look dated even when they are young. Simple looks that have been popular for a while can make durable materials look new for years rather than months.
Develop Your Plan Yourself and Selectively Work with Contractors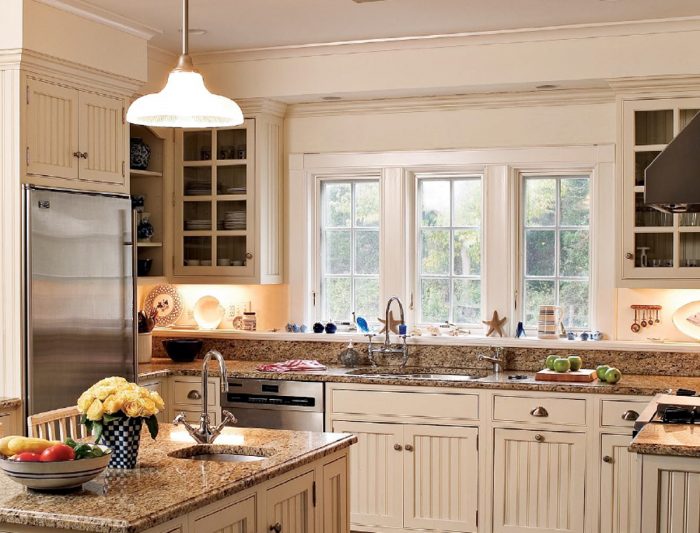 Another place you can save money is when you're willing to put thought, work, and sweat equity into your remodel. Contractors charge for the time they spend sourcing materials and making choices for your design, so the more complete your design and vision are, the less time the contractor will spend making those choices for you. By focusing your outside help on the projects you can't safely handle, like rerouting or adding electric outlets if needed, you can pour more of your budget into your materials and use your labor rather than paying someone.
Pour Budget Into Appliances and Materials, Not Major Construction
Along the same lines, as soon as you alter your home's physical footprint, the budget will likely skyrocket. While some homes have so little space for a kitchen that they need to move walls or expand the kitchen, these projects are so big that they are hard to recoup in ROI during a home sale, even if the market is perfect. When renovating with an eye to an upcoming sale, putting your budget toward great appliances or more excellent materials like tiles, countertops, and flooring rather than rebuilding walls in new configurations will mean you get a lot more for your small budget.
If you intend to live in your home for a long while, you can gain total value from a renovation that expands a whole section of your house. But the way that ROI emerges is through the lived-in importance of having a more pleasant kitchen space for yourself, as well as a boost in sales price. If you only get the increase from sales, you may spend more than you gain on a big project.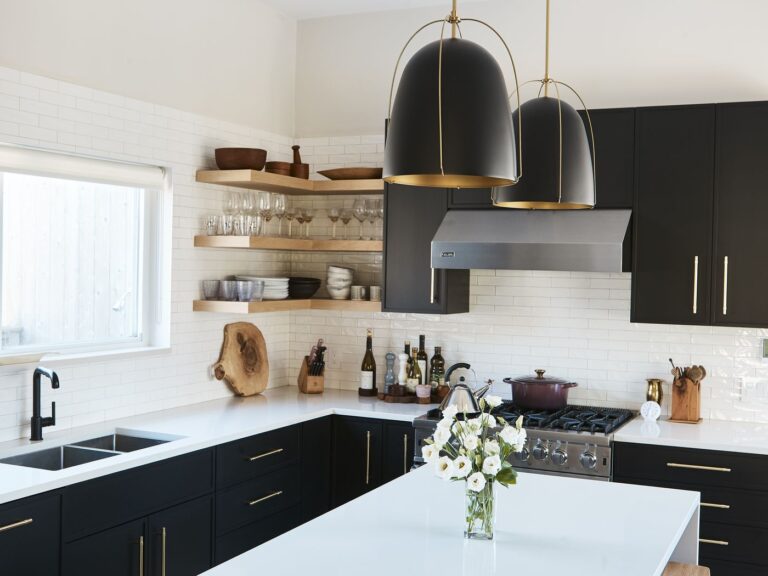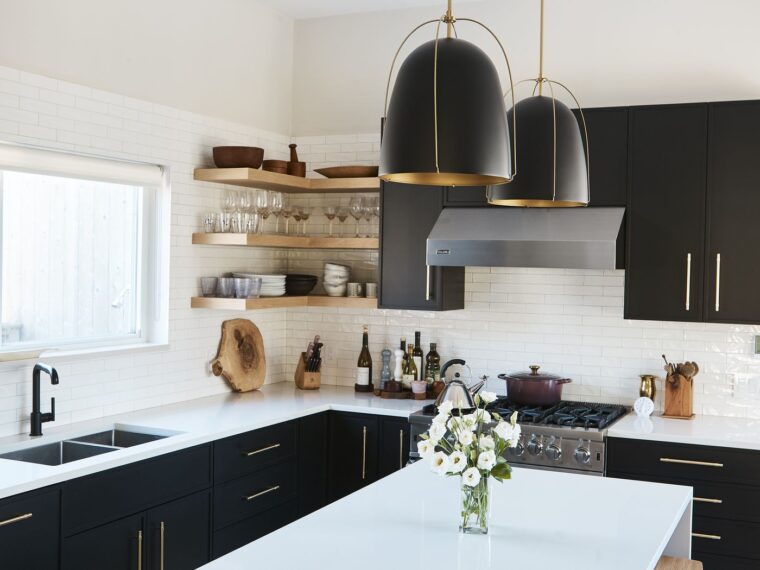 Selling Soon? Your Real Estate Agent is a Resource!
When working with a small kitchen remodel budget, your agent has more information than you might think on the best path forward in your project. They'll have a good idea of what homes with more excellent kitchens are selling for, and because they see people making spruce-ups to their homes before the sale, they may have better estimates on cost than you do. Suppose you're about to sell in the coming months. In that case, they may advise you to offer credits toward a buyer's kitchen remodel as a strategy rather than doing the remodel yourself since it can help a buyer see their own potential remodel project in their mind rather than you having to guess what they'll like. With your estimates on what would be suitable for your kitchen added to the real estate agent's insights, you can land on a few small or medium-sized projects and purchases that could help your home look the part of a desirable home, all without wasting money on extras that don't move the needle for buyers.