Spending hours in a cramped, steamy kitchen surrounded by smoke and lots of smell is one of the reasons why some people don't like cooking. That's definitely not the situation you'd want in your kitchen, especially if you have a small kitchen, given that it's difficult to ventilate.
But to get started, if you feel your house has poor ventilation, it may be worth checking on your exteriors first such as your vents and roofing. If you suspect there might be issues with the exterior of your home, or you need better roofing fixtures, visit this site and book an inspection for your exteriors.
Moving on, this article will discuss ways to help you improve air circulation while cooking in your small kitchen.
1. Install A Range Hood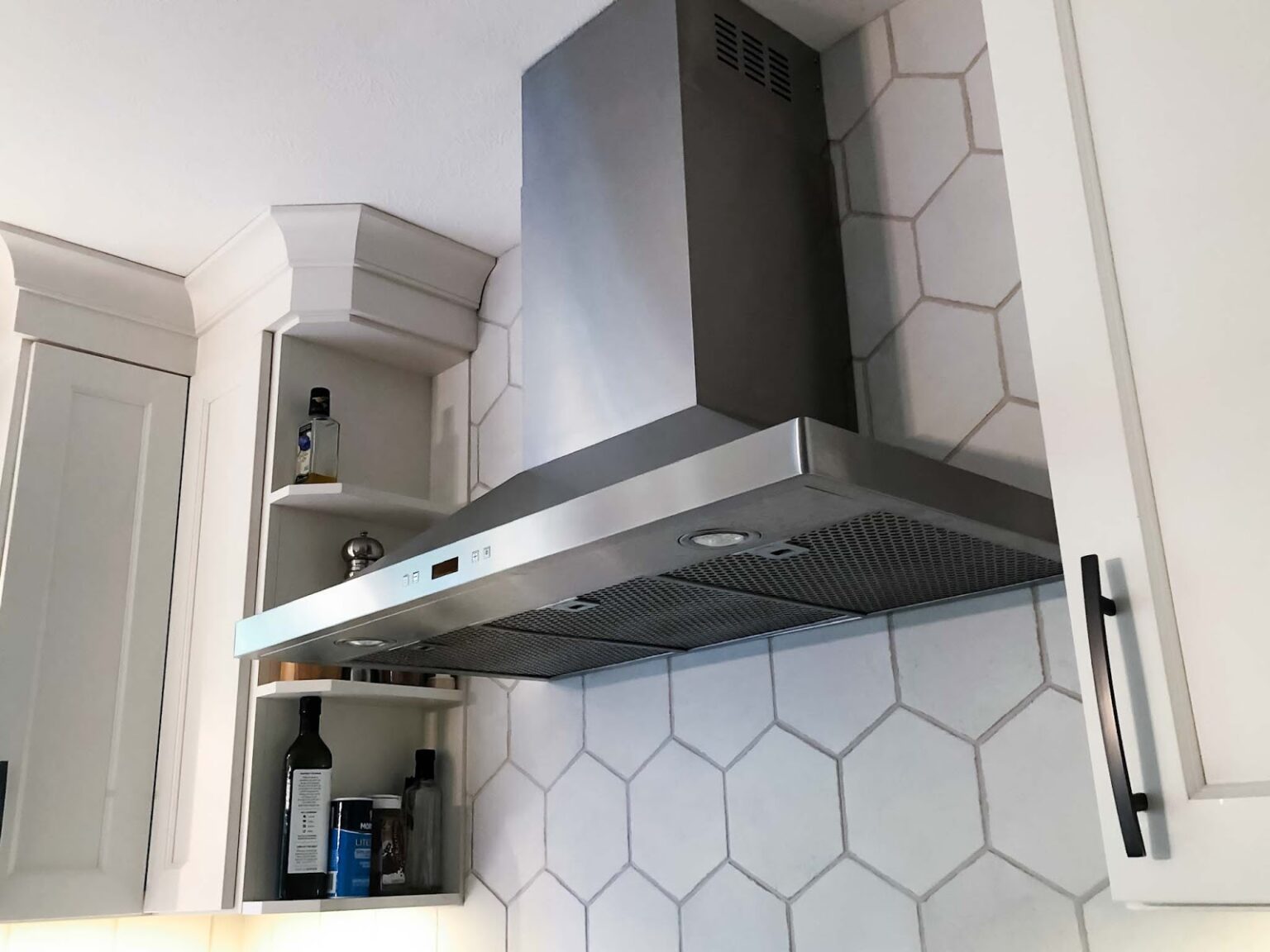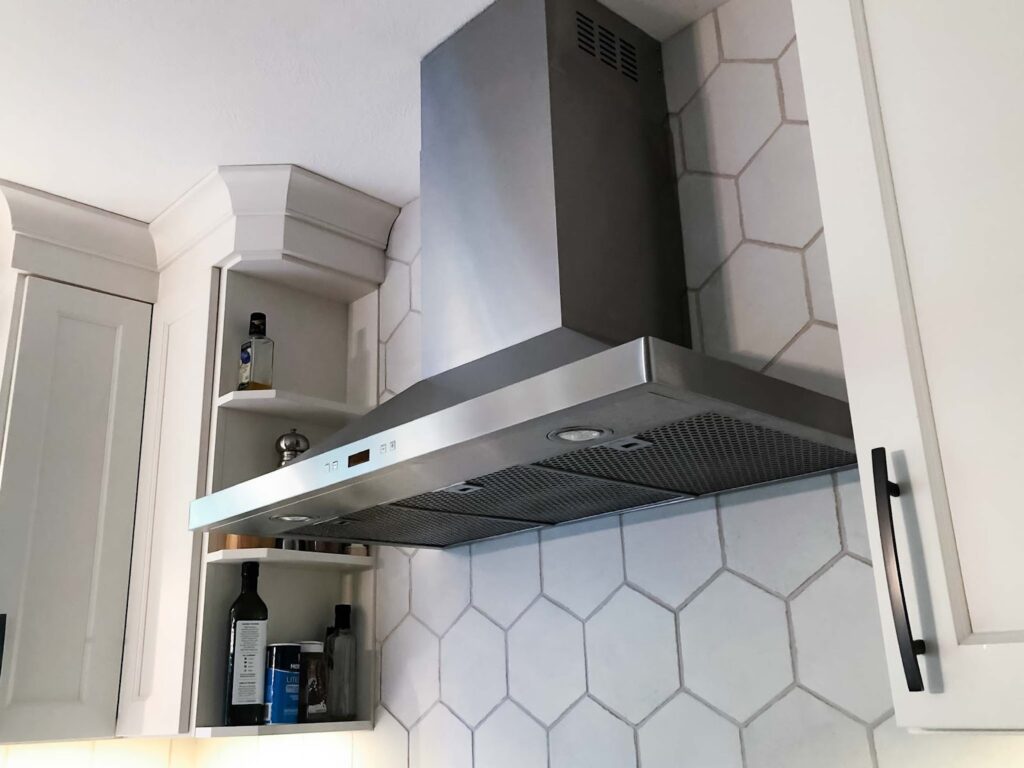 Probably the most efficient and quickest way to have proper ventilation in your small kitchen is to install a range hood. Any kind of ventilation hood works to filter out smoke by creating airflow as you cook.
The most common type of hood for a small kitchen is an overhead range hood. These systems can pull fumes upwards, removing them from your cooking space and preventing the build-up of steam and smoke.
A range hood is usually connected by a metal pipe from above your stove and to a hole on your roof. Now, if your small kitchen wasn't designed for ventilation in the beginning, then consider an expert home builder to understand your options for installing a range hood.
2. Use and Clean Your Range Hood Properly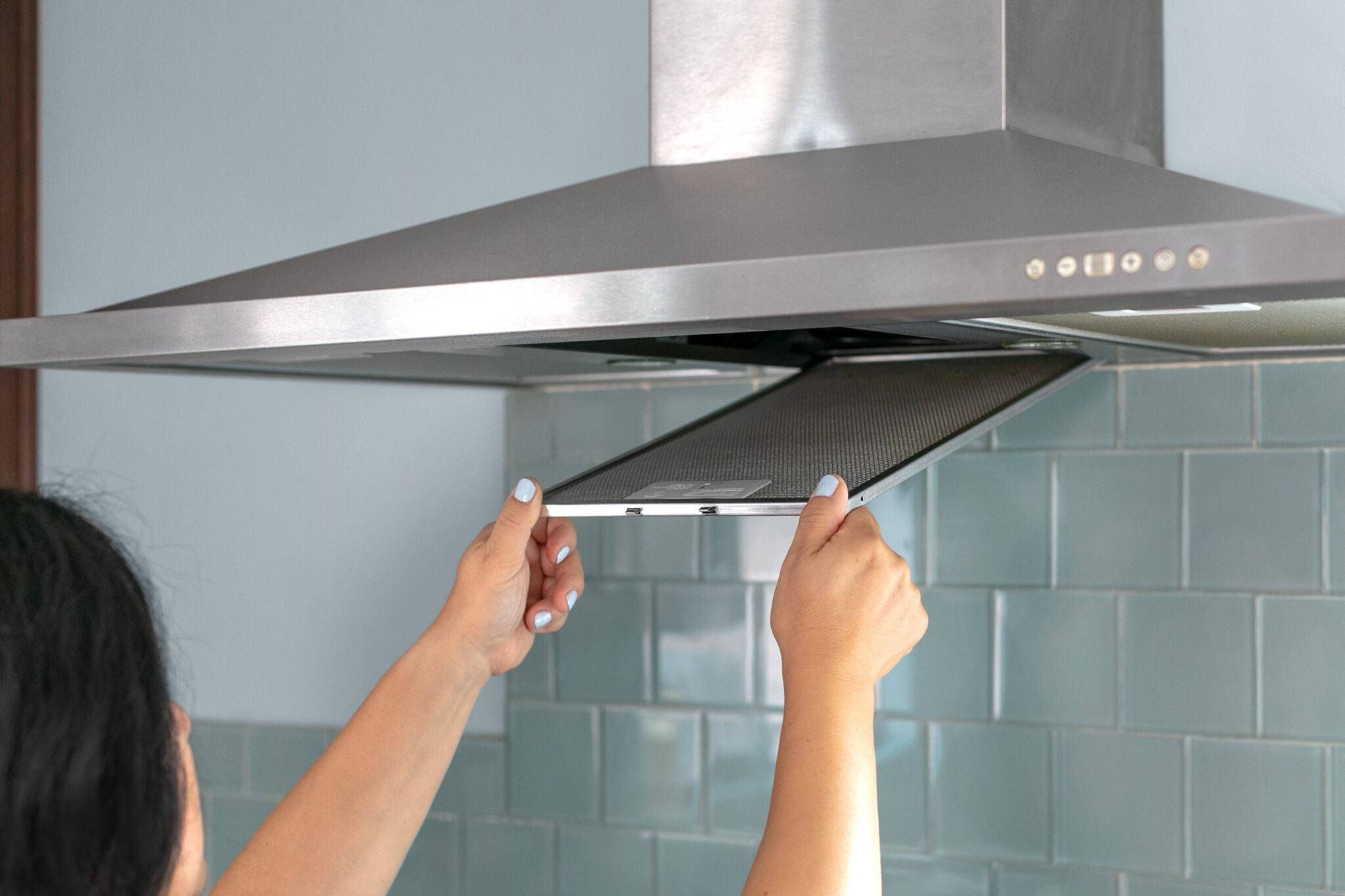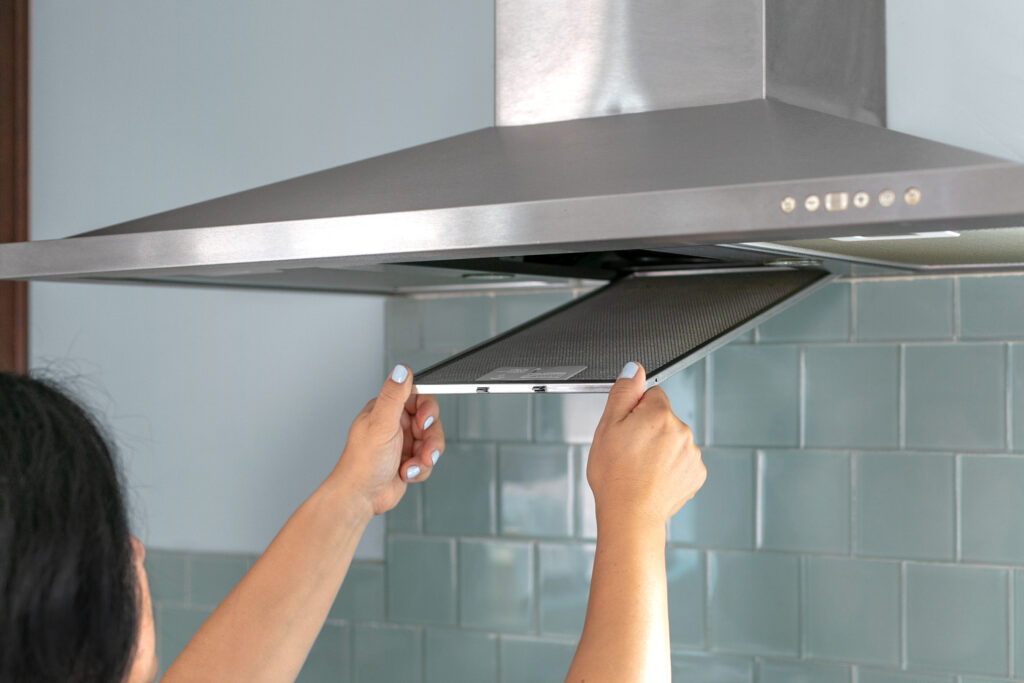 Some people think that range hoods won't suffice in controlling ventilation in a small kitchen. It's not that range hoods are ineffective, but some people just don't know how to properly use them.
People tend to turn on their range hood in the middle of the cooking process. By that time, half of the odor and smoke has already occupied the room, even more so in a cramped kitchen. In order to improve air circulation, mitigate odors, as well as trapping particulates from greasy cooking and burned food, you need to turn on your range fan at the start of cooking and not afterward or midway through.
In addition to the timing of use, you should also be conscientious about its cleaning and maintenance. This helps keep the range hood functioning efficiently, improving kitchen ventilation.
You need to regularly change the filter. The frequency will depend on how heavily and how much you cook. However, a minimum of once a year is usually recommended.
If you notice excessive grease build-up, consider cleaning the filter immediately. Baffle filters and metal mesh are often cleaned with a wire brush and dish soap. If you notice warping, corrosion, or punctures on the filter, consider replacing it immediately.
3. Get A Grease Splatter Guard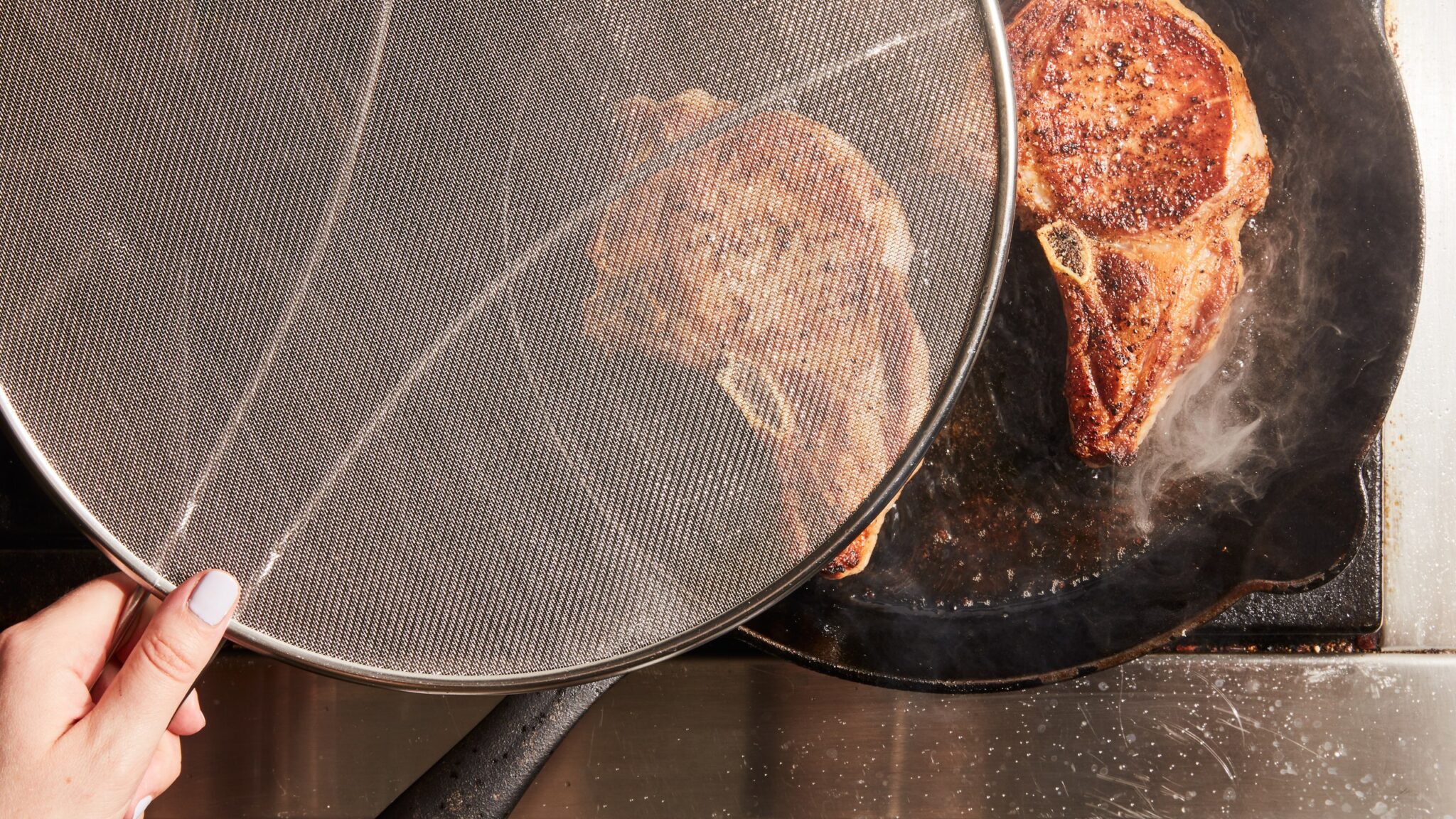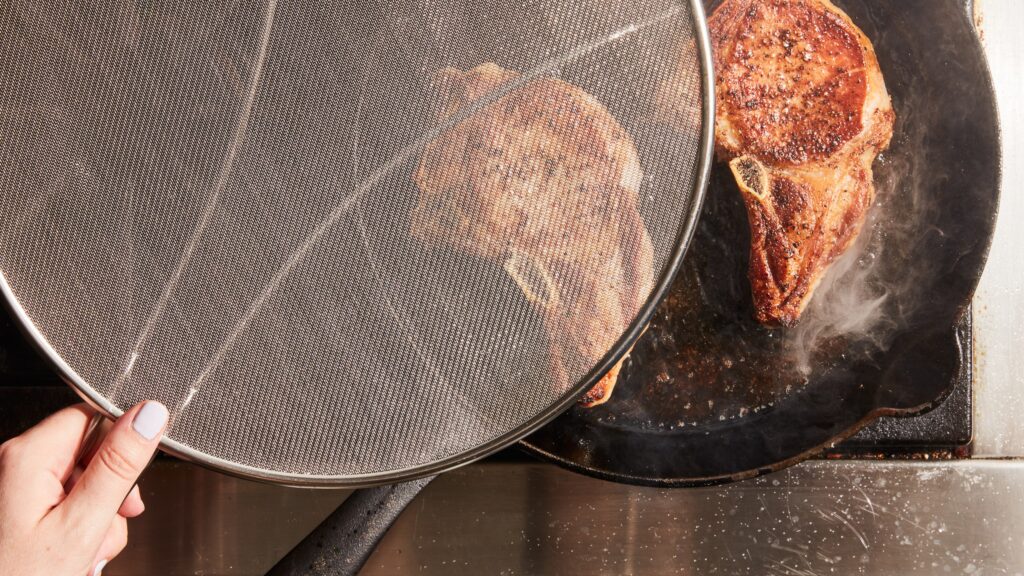 One of the cheapest things you can do to improve ventilation in your small kitchen is getting a splatter guard. Minimizing grease in your kitchen can help reduce the airborne, breathable particles, keeping the cooking odors at bay.
When cooking, you can place a splatter screen over your pans and pots in order to prevent grime and grease from flying around. While it's not the ultimate solution to minimizing cooking fumes, if you don't have a range hood installed yet, then this can be quite helpful. Even if you already have a good ventilation system, a splatter guard can help keep your hood clean if you're cooking a messy meal.
Splatter guards are generally inexpensive and are available at cooking and kitchen supply stores everywhere. They don't take up too much valuable space in a small kitchen and most are dishwasher safe or can be easily cleaned with a sponge and hot soapy water.
4. Invest In a Good Air Purifier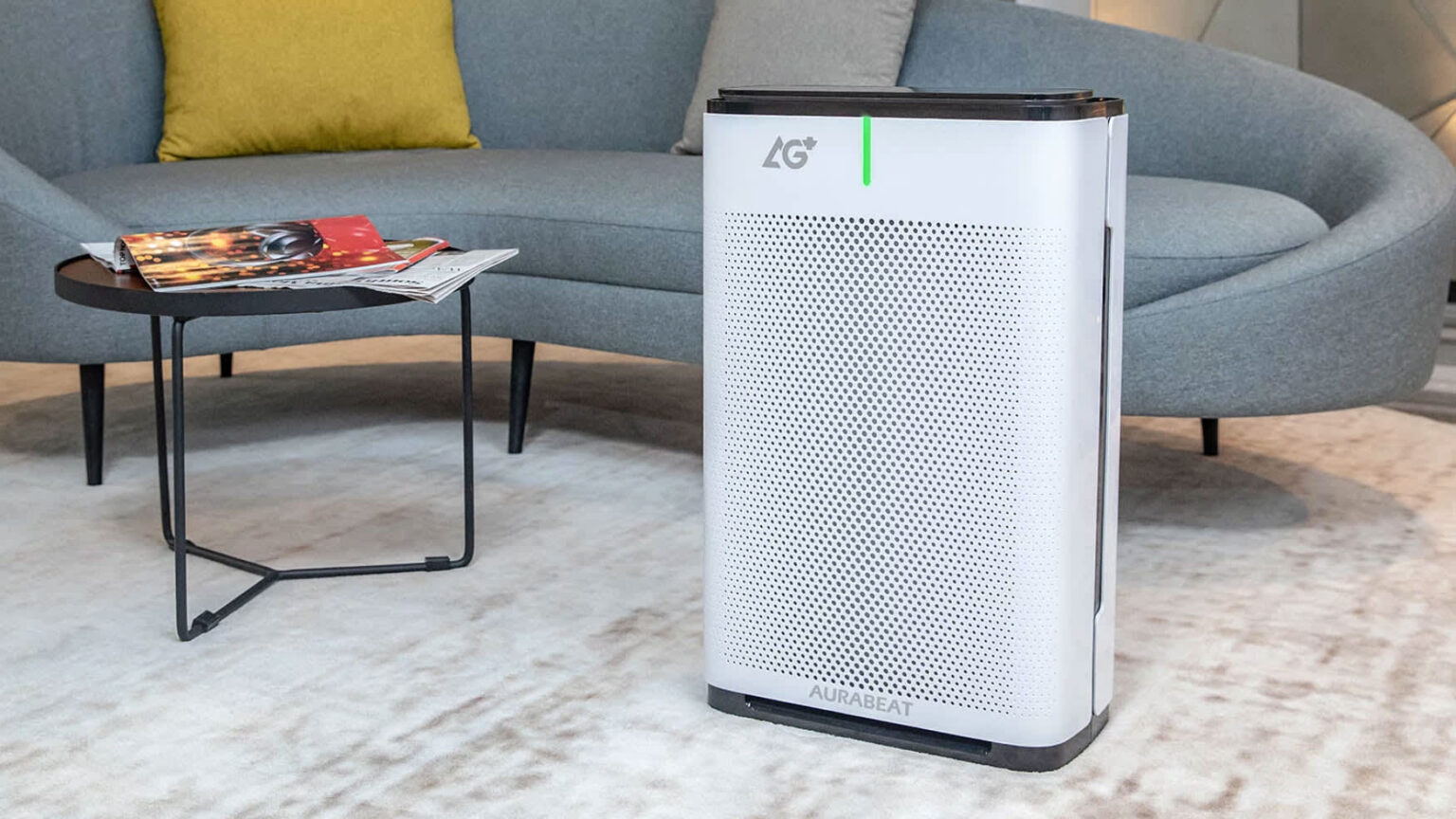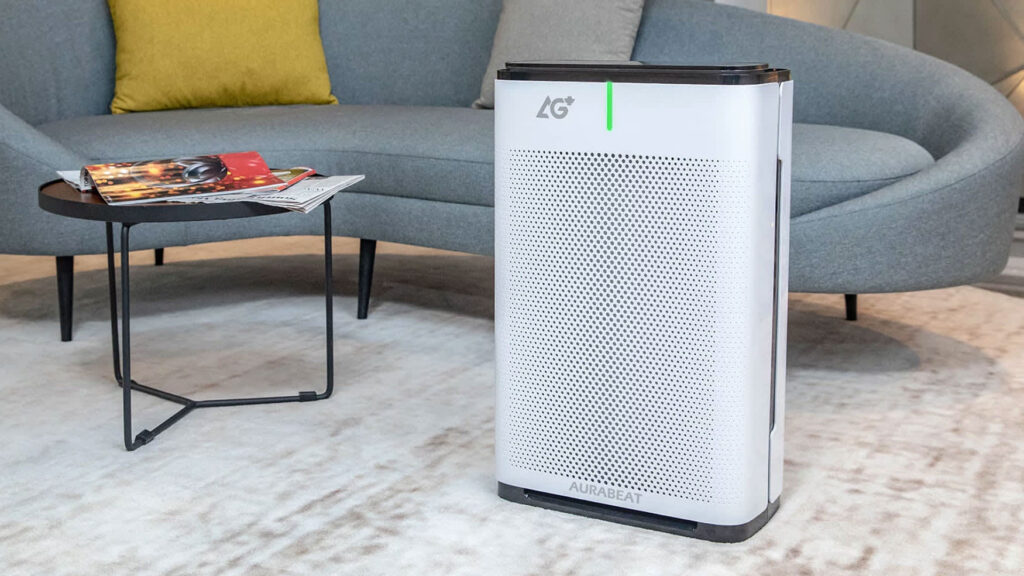 While range hoods can effectively improve air circulation in small kitchens, they're not regulated. Some hoods can only filter as little as 15% of particulates. So, this only means that range hoods can improve ventilation, but not air quality.
Air purifiers, on the other hand, are the real deal. As their name implies, they help purify the air and are government-rated. As their name implies, they help purify the air and are government-rated. In fact, most HEPA-filtered air purifiers can clean about 99.7% of particulates of over 0.3 microns in size.
Moreover, air purifiers are a great investment, especially an MCS HEPA air purifier, if you're cooking with gas or a family member is suffering from asthma or other breathing issues. This is because MCS (Multiple Chemical Sensitivities) HEPA air purifier helps reduce the harmful chemicals, VOCs, and noxious gases.
To help improve kitchen ventilation, place the air purifier in your cooking space. In order to ensure that you get a unit that can handle the volume of air in your kitchen space, determine the room's square footage and check with the manufacturer's specifications.
5. Open Thy Windows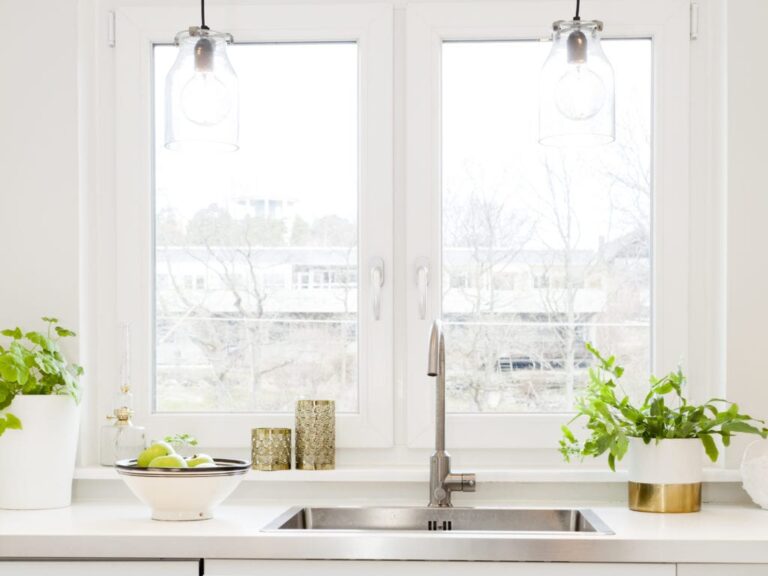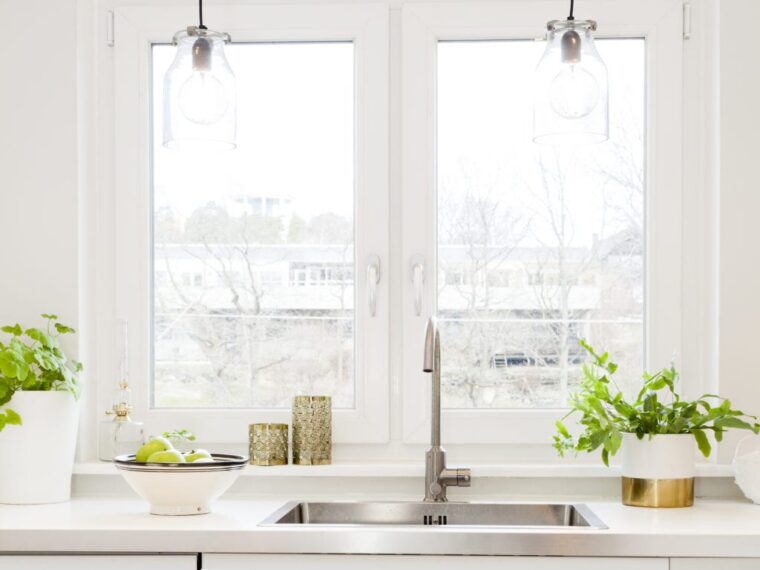 If you want a 'free' way to improve ventilation in your small kitchen, then it's time to open those windows. Simply opening your kitchen window, regardless of how small it is, can help add fresh air to your house, providing an escape route for the smoke generated from cooking.
However, it's how you do it that can provide the most impact airflow. Ideally, you want to keep your interior doors open.
Then, open a combination of exterior doors and/or windows to create a draft. This way, air doesn't just enter your home but also moves through in order to push the polluted and stagnant air out.
6. Operate A Fan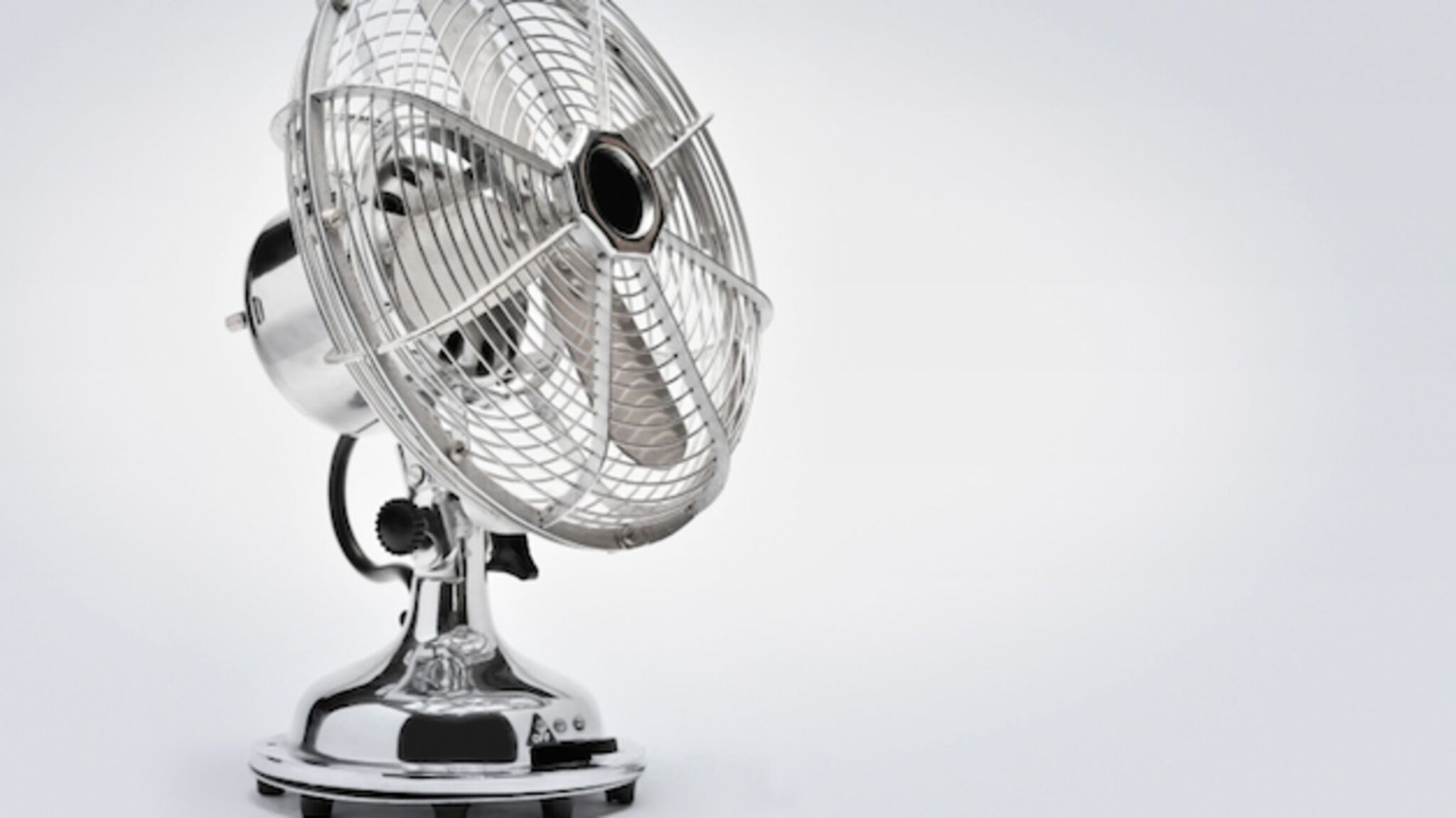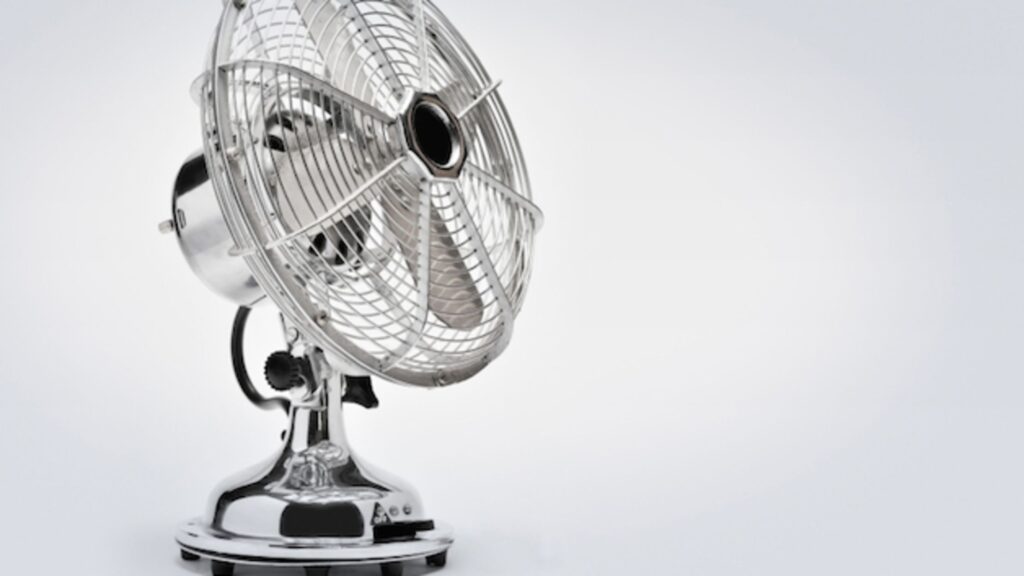 In connection with the previous tip, you can also use fans on your windows to increase kitchen ventilation if you don't have a range hood yet.
Window fans are best suited for this, especially models that have three fans in a single unit with the option for reversible airflow. However, a basic box fan should do the trick.
Simply fit a sturdy, square fan into your kitchen window. Close the window to sit against the top of the fan and block any extra gaps with a bundled towel. Position the blade so the fan blows fresh air into the room while sucking the smelly, stagnant air out.
In case you don't have a window in your small kitchen, simply open the windows in a nearby room and bring the fan into the kitchen. Position it in the doorway, facing out in order to suck the air from the kitchen.
You can also consider installing an extractor fan. They're most suitable for small, windowless kitchens. Extractor fans capture and distribute the steam that you create while cooking. This helps prevent moisture build-up in the ceiling, which can cause the ceiling paint to peel, and remove unwanted odors.
7. Add Air Purifying Plants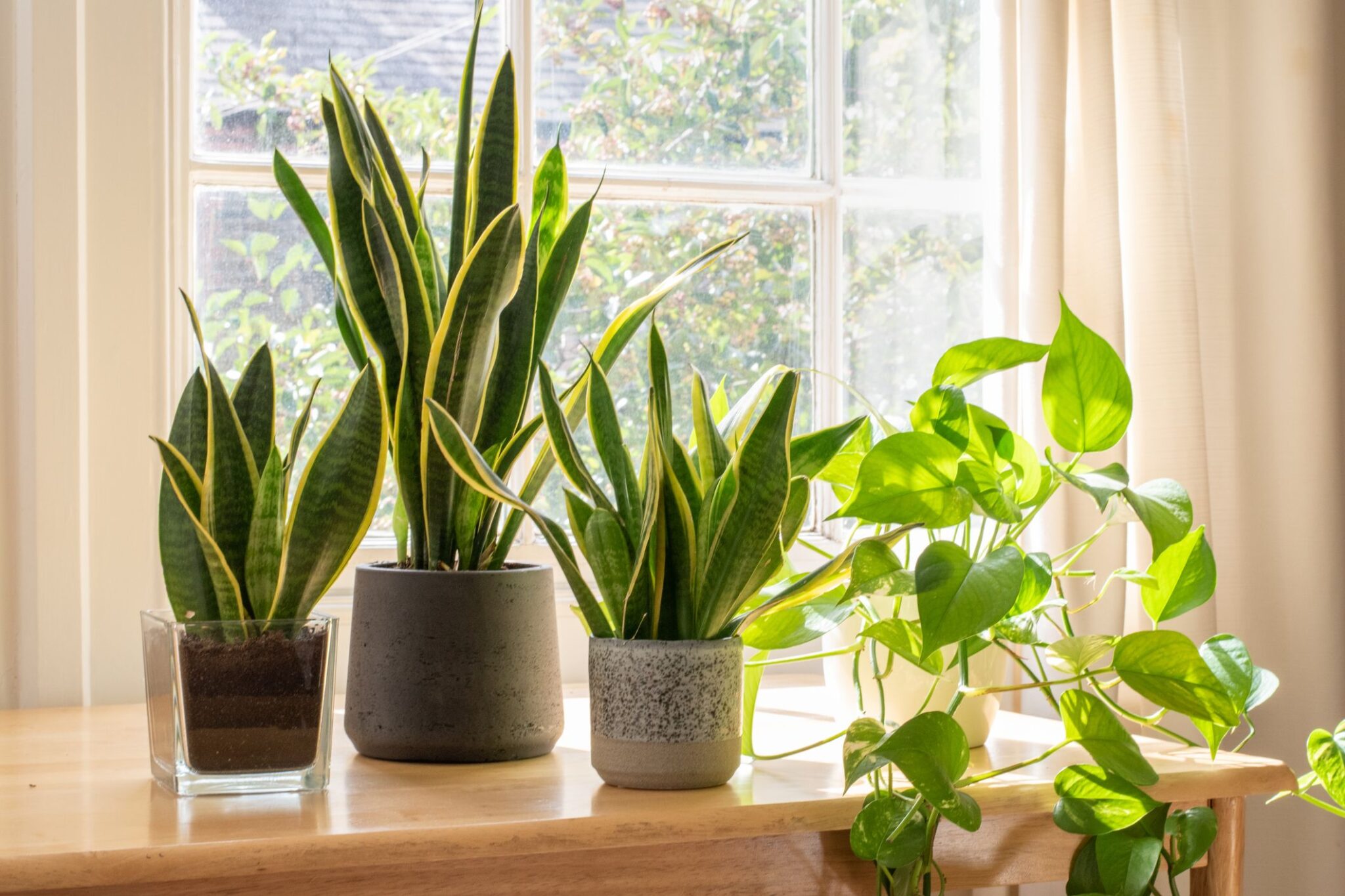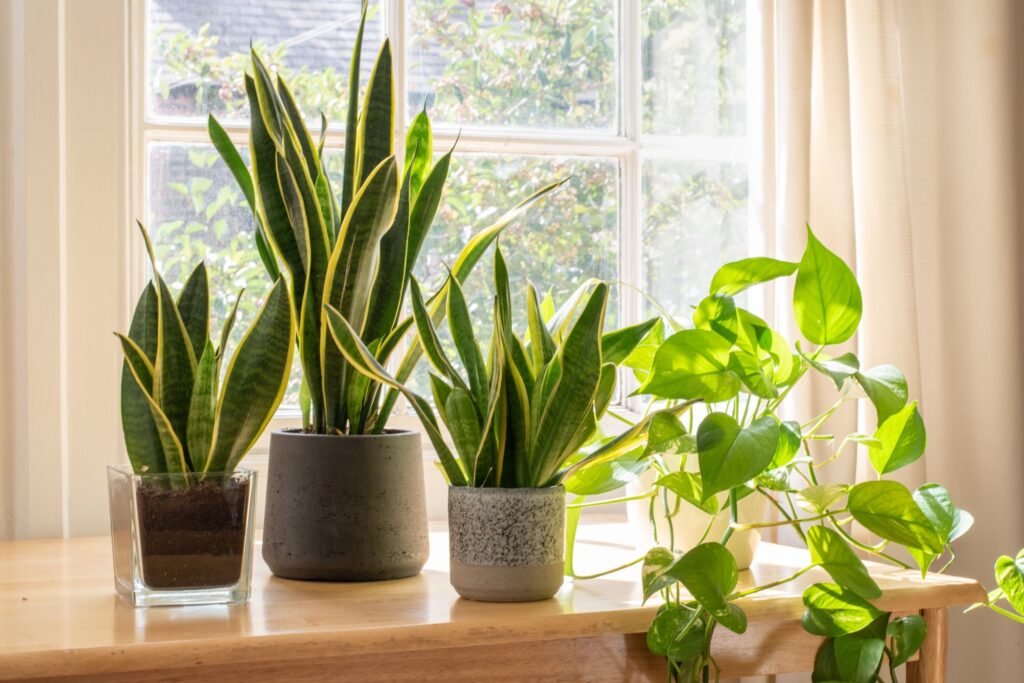 Houseplants have been rising in popularity for a while now and for a good reason. Other than adding aesthetics and colors, an indoor potted plant can also help purify the air in the room it's placed in, making it a great solution for dull, cramped kitchens. It's just a matter of choosing the right plant.
Some of the best indoor plants for your kitchen are:
Aloe Vera
Spider Plant
English Ivy
Dragon Tree
Aluminum Plant
Philodendron
Pothos
Snake Plant
Dragon Tree
Conclusion
Instead of spending hours in a steamy kitchen surrounded by a nasty mixture of smell and a cloud of smoke, follow the above tips in order to make your small kitchen a lot cleaner and clearer, making the room smelling fresh, nice, and inviting. Lastly, do not neglect your exteriors too, which may affect your home's ventilation.