Just ask anyone, and what they will surely say is that if they had to pick one place that's sacred to them, that would be home. It's a place where it all starts and ends, the one filled with memories, a place you gladly come back to, and where you feel free and comfortable. In order to get all this, the first thing to do is to arrange everything to meet your taste.
That is why people spend so much on decorating and on home interior overall, but, after all, it's about people you care most about who can make every place feel like home.
A kitchen is a sacred place of any home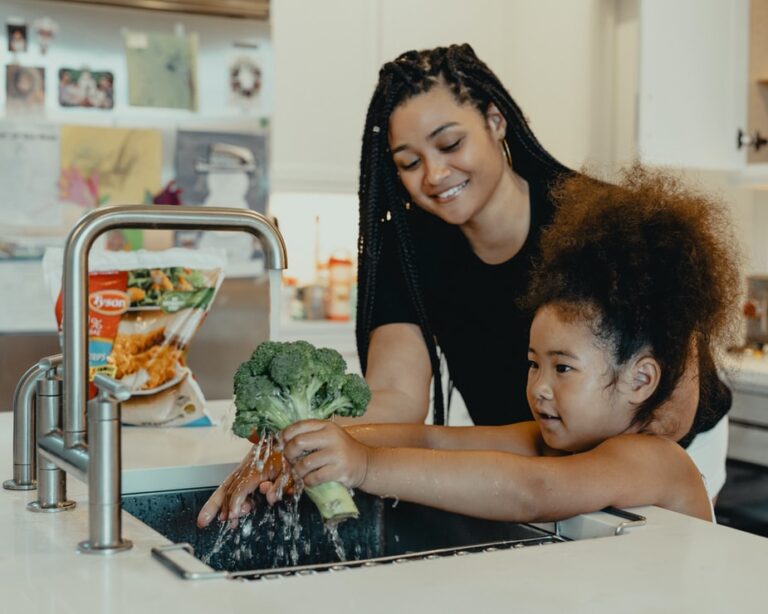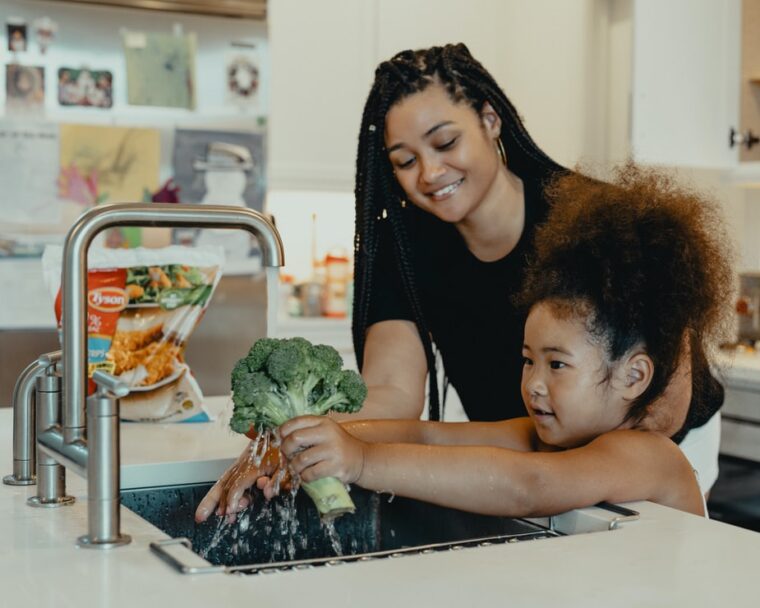 In every house, there is one place, one special room where families gather, create memories, and really enjoy spending time, and yes, that's the kitchen. If you want to highlight some accomplishment, just place it on a refrigerator, as everyone knows how the fridge is one place where drawings, good grades, college acceptance, etc., are placed so that everyone can see.
Now, this is just one of many appliances we use on a daily basis that are placed in the kitchen, and since there are too many of them, picking only those we really want and will really use can be difficult. Understandably, we all love some gadgets that we have no real use for but simply can't ignore and need to have. Anyhow, it all starts with how we arrange everything in the kitchen.
The color is where it all starts
Yes, picking the right color for the kitchen walls is not as easy of a thing as people believe because it also influences other decisions. Just take choosing the color of most of the other kitchen furniture, for example. Luckily, modern furniture comes in so many colors and shapes, and the fact that you can always order customized ones only makes that choice much easier.
After all, many of us use the kitchen for much more than just cooking or storing food, and we all know how family dining is important and what it means to us. Understandably, having so many color schemes of modular kitchens doesn't make your choice any easier, which is why we gathered some of the best combinations for you.
The red color goes with everything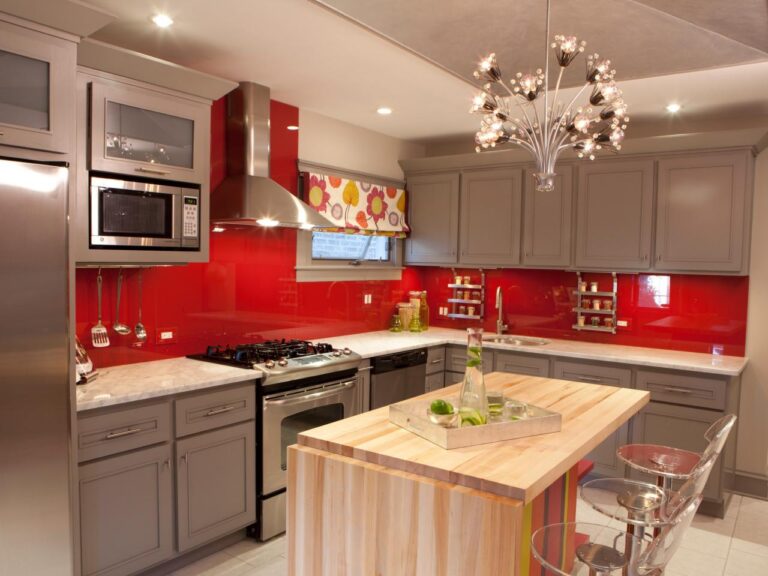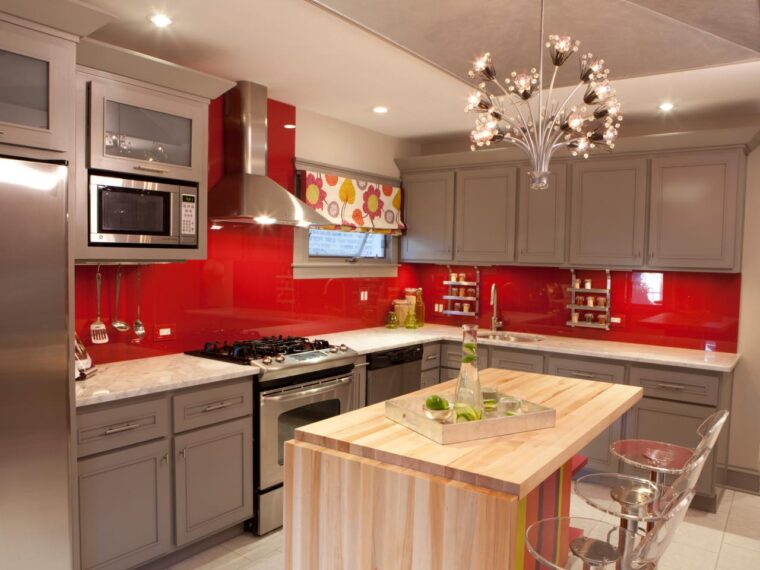 As everyone probably already knows, and as any good interior designer will first suggest, the red color will be ideal for the kitchen. The reasons for that are numerous, and the fact that it will go perfectly with almost any other color in the mix is just the beginning. Namely, white, yellow, blue, and even darker colors will match greatly with the red one, making everything much easier as you can focus more on how to fit all the furniture and appliances in the kitchen.
We all know how white furniture, for example, can get stained much easier, meaning that you will need to clean it more often, which is not the case with the red one or, at least, much less of a problem.
Green is a solution for everything
Green is the color of nature, and as such, people often go with it for their kitchen walls. The fact that it goes perfectly with wooden furniture only makes this combination higher on our list. The benefits are vast, and by just looking at the most obvious fact that wood is the most used and most preferable choice for many, an obvious next step would be to choose green as the color of the kitchen. It is a bright color, and if you add some plants to it, it will really spark up the whole room.
You can never make a mistake with black and orange mix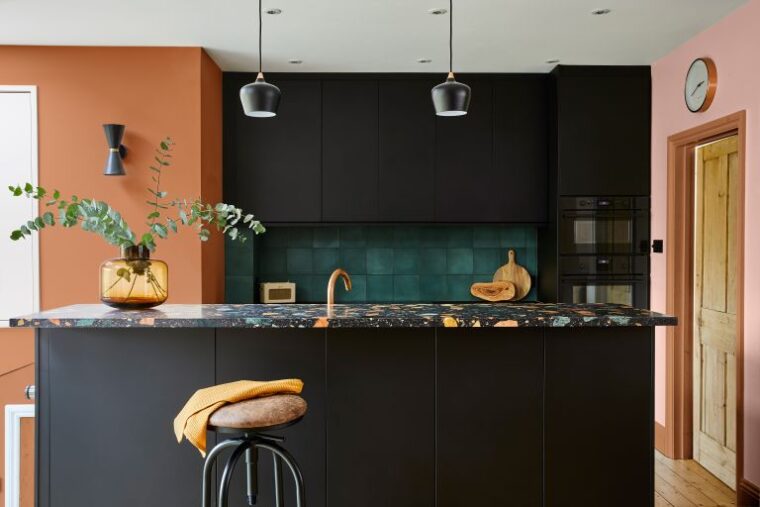 The title says it all, but for those really craving something different, mixing the black and orange will modernize the look of your kitchen. No matter which one you choose to be the main color, making a mistake is not an option, as even if the cabinets are black, the orange handles will bring that much-needed contrast. It is perhaps the best way to get that eccentric look of a modern kitchen.
Ocean blue
Choosing the blue one doesn't necessarily have to mean that you settled for that retro look, even though there is nothing wrong with it. There are plenty of shadows of turquoise color to choose from, and mixing different shades of blue can really make you feel like you are at the beach. If you add white to this mix, it will only make it more authentic, as the off-white color of the shells we can find on the beach will further enhance the overall looks of the kitchen.
The color of purity and innocent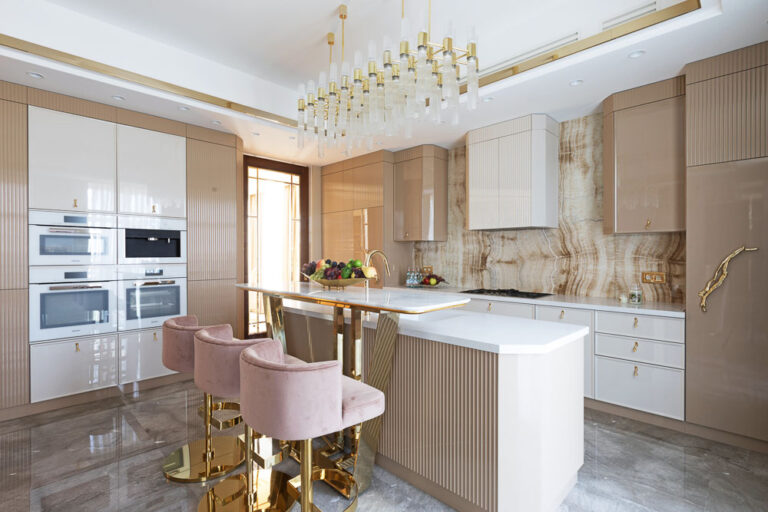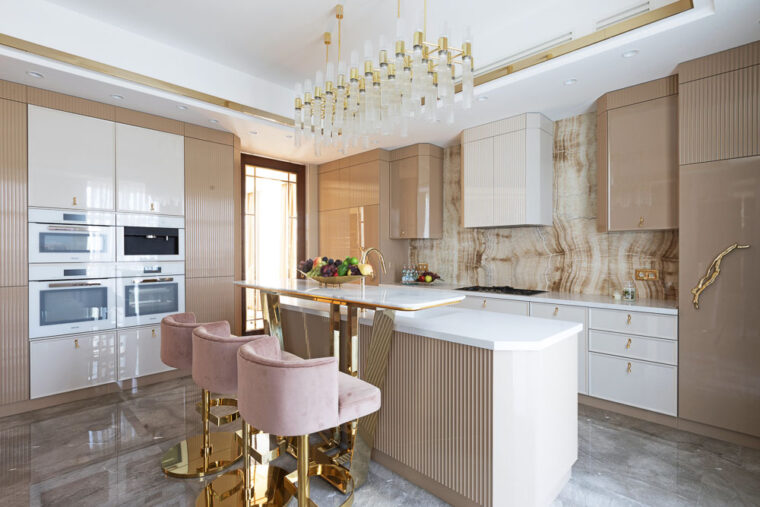 Yes, we already said that going with the white color can cause much more trouble, maintenance-wise, but it is still a preferable choice for many. The answer to that is simple, as not only that it goes great with literally any other color, it's also the best one to brighten the whole room. Now, depending on personal preferences, you can either go with much often used yellow to add the feeling of sun rays to your home, grey to get a classic modern look, or red to fire things up. The choices are plenty, but these ones are some of the best ones that will get you closest to the kitchen of your dreams.
Conclusion
Hopefully, after reading everything mentioned above, the choice should get much easier now. It is a tough thing to do, as it can affect the looks of the kitchen overall yet, going with the color you fancy the most is always the best choice you can ever make.
Now, the only thing left to do is to choose the best paint, and, understandably, since the offer is vast, it is yet another time-consuming decision. That is why doing some research before making any decision is a must, as you want the best interior paint on the market, so for more info on that, just check Bowens.