Want to turn your passion for food into profits? Many people get into the catering business for all the right reasons. They want to make others happy, they have an eagerness to serve and they want to turn any special event into an extraordinary one with the magic of food!
Great food is always at the center of any party or gathering, which is why catering is a top priority for a wide variety of events, from corporate get-togethers to dream weddings. Armed with a passion for food, solid cooking skills and the right tools, you can quickly become the preferred caterer in your town. Here's how you make the most of your new business endeavor.
Home catering businesses are on the rise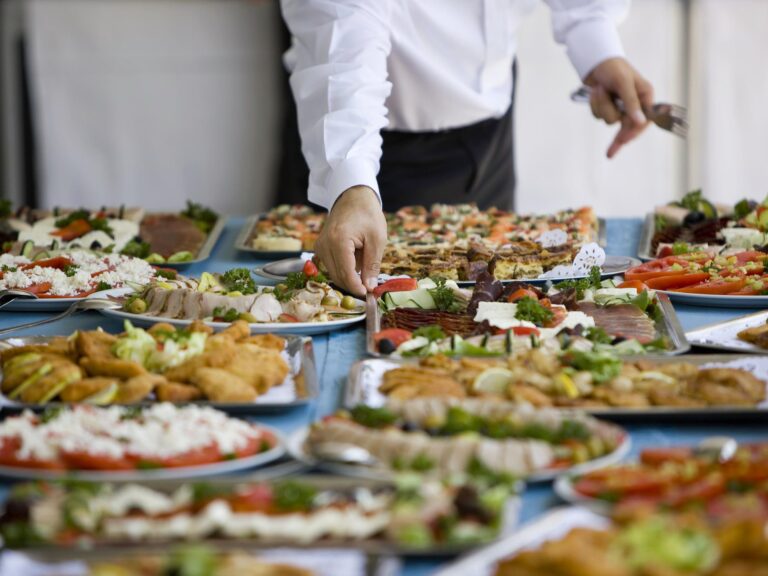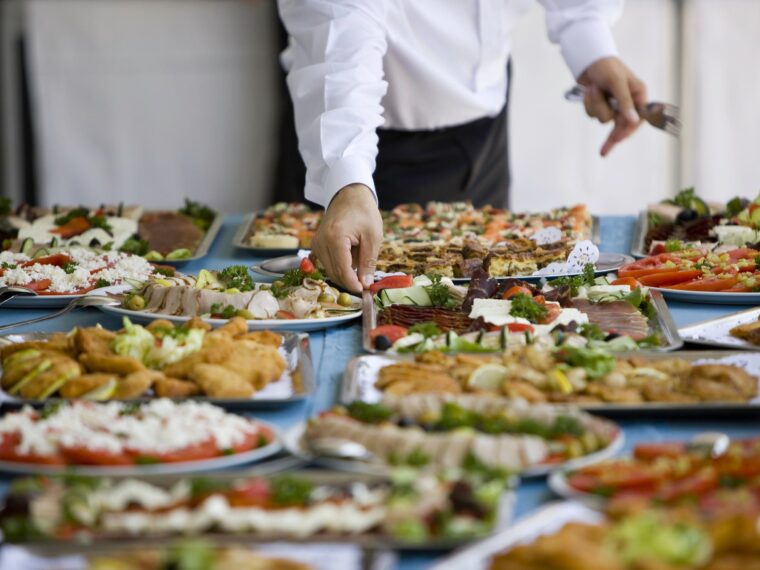 Whether as a side hustle or as a full-time business, home catering businesses are on the rise. There's an ever-increasing demand for catering as more and more people choose to work with a family member, friend or even a friend of a friend to cater events both large and small. There's no shortage of profitable work for a reputable caterer. But making your mark in the business requires a lot of talent and determination.
A love of cooking and baking should drive your decision to get into the catering business. You also need to be aware of how you can add your own special touches to the menu and services you offer. While there's plenty of demand for catering, you need to stand out from the competition!
In addition to taking a creative approach to cooking, look at food as art. Get creative and look for interesting ways to present the delicious foods you whip up. Anything you can do to make your services memorable—in a positive way, of course—will greatly contribute to the success of your new venture. You can even carve out a specific niche for yourself, such as catering to corporations or preparing food for private flights!
In catering, food quality and presentation are everything
Obviously, the most important component of a great catering business is the quality of the food you serve. Put your passion for food into each dish you serve, and always use premium-quality ingredients that are fresh and delicious. Your food has to taste exceptional and amazing— otherwise, you run the risk of not only making a client unhappy, but also of generating negative word-of-mouth from other guests in attendance. On the flip side, mouth-watering dishes that make people swoon will net you more than a few referrals for future events!
Remember that taste is only part of the equation when it comes to the quality of your food. You can serve the most delicious meal or dessert, but if it's indiscriminately plopped on a plate or in a serving tray, it'll look anything but appealing. Always aim to surprise, delight and satisfy clients. Be creative and present familiar foods in new ways, and keep in mind that things that are easier to eat are always appreciated by party guests.
Consider color, texture and other visual qualities of food. If the event you're catering follows a theme, try to use it to your advantage as you make presentation decisions. You always need to make sure that the presentation of any food is a perfect reflection of its quality. Be consistent in all that you do—it encourages clients to use your services again, and also generates invaluable word-of-mouth advertising. They'll remember food that looked as good as it tasted, and they won't hesitate to hire you again.
On-site prep isn't always practical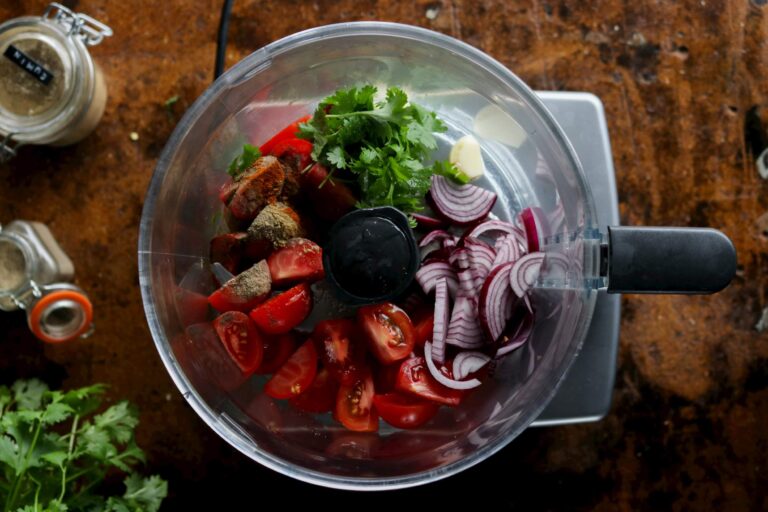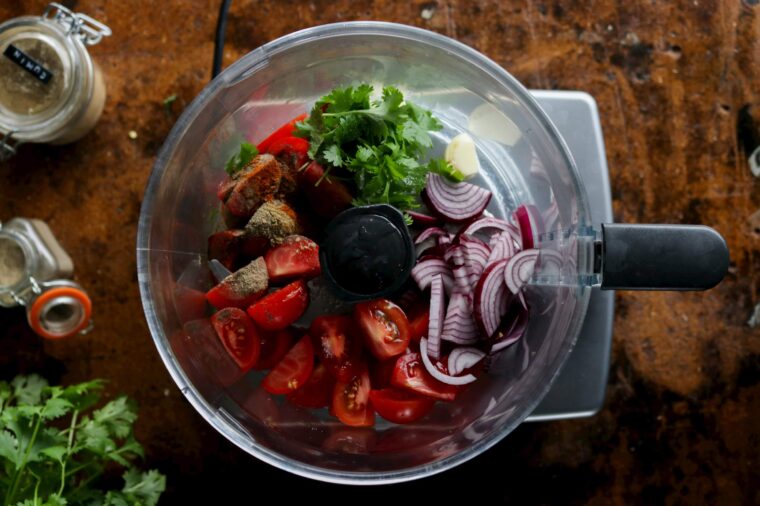 Event venues are becoming more and more unique. From art galleries to barns, botanical gardens to breweries, today's special event spaces range widely in what they offer in terms of facilities—and not all of them lend themselves to on-site food prep.
There may not always be enough room to cook, or there may not be any on-premises cooking facilities at all! Successful caterers need to be flexible, and it's often best to prepare food off-site at your own home. It can be more cost-effective for you, too. That means you need to have the right equipment at home, including cooking, storage and food transport items, to prepare a wide range of dishes and desserts, from hot entrées to cold appetizers.
Catering bags are essential in preserving freshness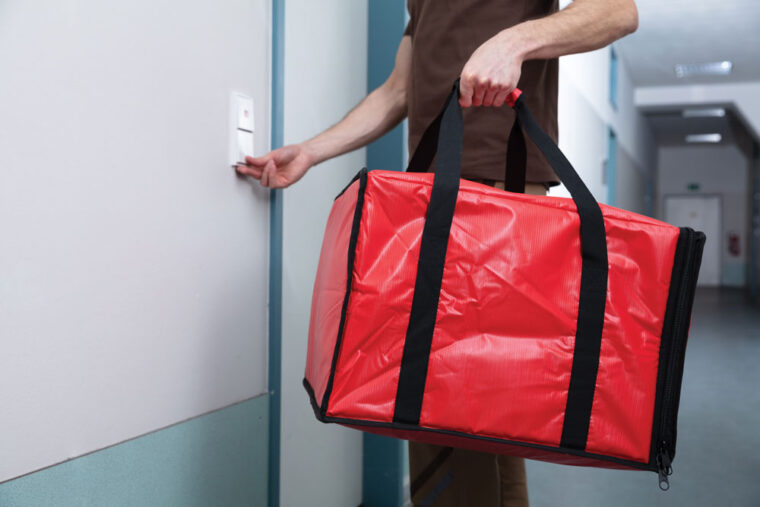 When it comes to catering and off-site food preparation, cooking and baking are only half of the equation. A professional caterer needs to make sure that food travels well—the success of any catering business is wholly dependent on it. High-quality containers, in particular catering bags from companies like IncredibleBags.com, keep hot foods hot and cold foods cold as you transport them to their destination.
The best catering bags preserve freshness and make transport simple. They feature special materials that reflect hot or cold back into the bag, allowing for consistent temperature no matter how far you have to travel. Transport sandwiches, French fries, lasagna or even exceptional cheesecakes with ease and maintain the perfect temperature the entire time.
Top-loading and side-loading options allow for complete convenience, and you'll never have to worry about spills. Not only will you be able to count on the taste being as good as it should, the food will also present well when it comes time to put it out—all thanks to proper catering bags and the features they offer.
The key to running a successful out-of-home catering gig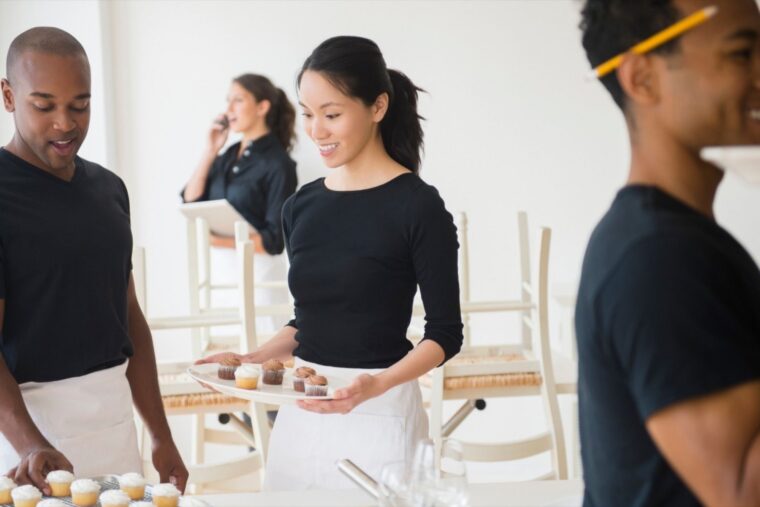 While there's no one-size-fits-all recipe for running a successful out-of-home catering business, there are a few key factors that can turn your new venture into a profitable one. You obviously have to have a healthy dose of cooking and/or baking talent, determination and, of course, the tools of the trade to get every project done right.
Success always comes from adequate preparation, followed by skillful execution—all while adding your own unique flair to everything you create. A little skill and a few conveniences like catering bags assist with both, ensuring that the hard work and care you've put into each and every dish is enjoyed to the fullest by your hungry clients.