Australian Cookies can be just a perfect little sweet touch that will improve your day! Many people love baking cookies and biscuits because there is something very comforting and loving about the whole process. You can enjoy them soft or crunchy, sweet or savory. With so many great Australian recipes, you will surely find something that will satisfy your taste. We prepared a couple of recipes that you can try!
In case you are not a fan of baking, there is no reason why you should not enjoy these delicious deserts. We got you covered since we discovered one incredible cookie delivery service you can find here that are having the most tasteful cookies in the world. Order a box of cookies and you can decide for yourself. This will surely save you a lot of time. However, if you still want to try baking them, you can consider some of the Australian recipes that we prepared for you.
1. Try a delicious peppermint slice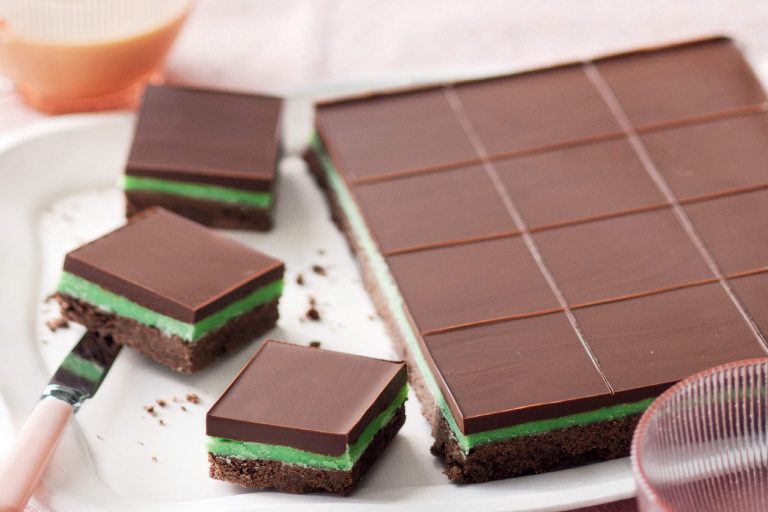 Well-known as mint slice, this cookie has been a favorite among Australians for a long time, therefore we can say that this recipe has history on its own and it is considered one of the classic Australian homemade biscuits. It is rich with chocolate, but there is a part filled with mint throughout the cookie that delivers a very refreshing taste. In order to prepare these cookies, you want to place butter and sugar in one bowl and mix them.
After that, you can add eggs and vanilla. Put the flour and cocoa into the bowl and sift with the mixer. Your next step is to add butter and mix it with everything on low speed until you notice that you are getting a soft form. After this procedure, you can shape the mixture into a disc and then roll it out between two sheets of baking paper until it is 5 mm thick. You should leave it for 15 minutes to cool and get a firmer shape.
Now, it is time to preheat the oven to 180°C and place biscuits 2 cm apart from each other. You can bake the cookies for about 15 minutes and then leave them to cool. Your next step is to prepare fondant, and you will do it by placing egg white in a bowl and slowly adding sugar, and stirring until you achieve a thick form. Stir in peppermint essence.
After that, you can roll half of the mixture into a ball. You must repeat this until you make as many balls as possible. Now, you can put one ball in every biscuit and press gently until you see that fondant is covering the base of the biscuit.
The final step is to place chocolate in a small bowl and mix it until it completely melts. Place the biscuits into this chocolate coat. Now, you just have to wait a couple of hours until the cookie sets.
Ingredients that you need to use for preparing
100 g ofbutter
110 g  of sugar
1 egg
1 tsp vanilla extract
150 g(1 cup) of flour
35 g (⅓ cup) cocoa powder
300 g of dark chocolate
For the peppermint fondant:
1 egg white, lightly whisked
440 g pure icing sugar
1 tsp of peppermint essence
2. Try the amazing chewy chocolate chip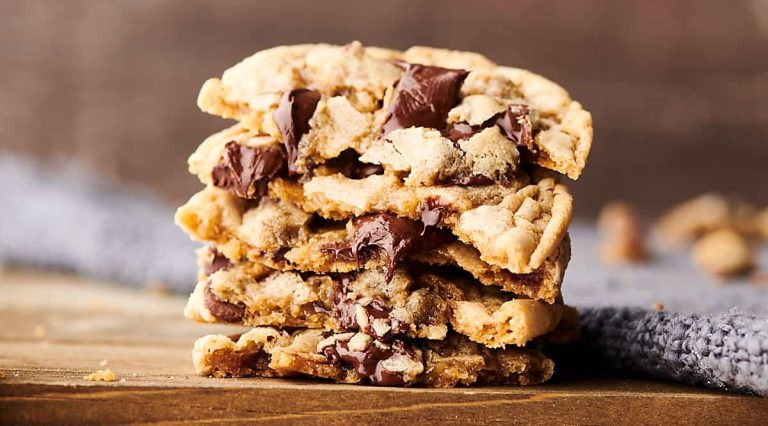 You will love these crunchy chocolate biscuits that are so soft and chewy on the inside. The secret to preparing these delicious cookies is to cream the butter and sugar for twice longer than you should. You just need to turn on the mixer and wait. Meanwhile, preheat the oven to 180°C. and put baking paper. Now, it is time to beat the butter and mix it with brown sugar as well as the caster sugar for about 8 minutes.
When it comes light and fluffy, you will know that this is a sign that it is over. After that, you should add the egg, vanilla, and egg yolk and mix everything until it perfectly combines. The next step is to add the flour, salt, and bicarbonate of soda. The last thing you need to add is the chocolate chips and then mix everything. You can now roll the balls and put them in the oven in order to bake them. Wait around 20 minutes when they become golden.
Ingredients that you need to use for preparing
185 g ofunsalted butter
1 cup ofbrown sugar
½ cup ofcaster sugar
1 tbsp of vanilla extract
1 egg
1 egg yolk
2 cups of plain flour
½ tsp ofbicarbonate of soda
½ tsp offine salt
1 ¼ cup ofdark chocolate chips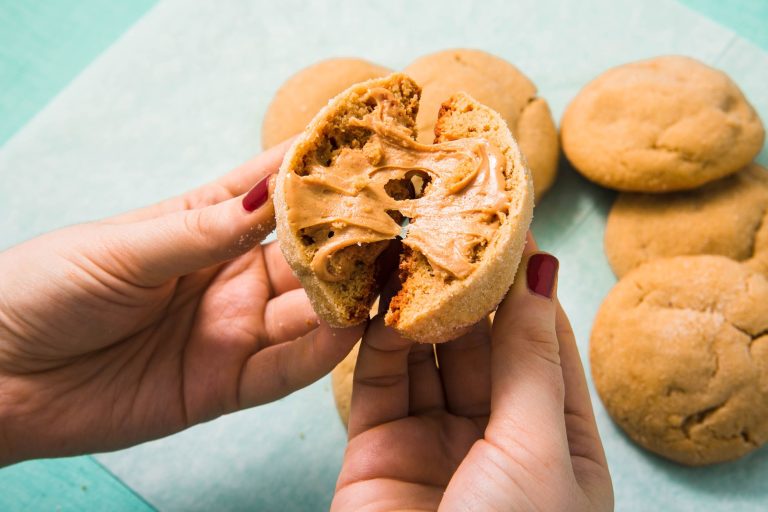 Now, let's talk about one incredible cookie that does not require rolling. You can start by preheating the oven to 180ºC. With the mixer, you can break the butter, add the sugar into the bowel and wait until they combine perfectly. After that, use the peanut butter and add it to the mixture. Your next step is to add an egg and vanilla and a pinch of salt as well as the remaining ingredients. You must divide the blend and spread one half of it on a 20 cm cast-iron skillet that you are going to bake for 15 minutes. After that, repeat the process with the remaining dough.
Ingredients that you need to use for preparing
125 g of unsalted butter
150 g ofbrown sugar
200 g ofcrunchy peanut butter
1 egg
2 tsp ofvanilla extract
105 g(¾ cup) of flour
½ tsp ofbaking powder
95 g(½ cup) of dark choc bits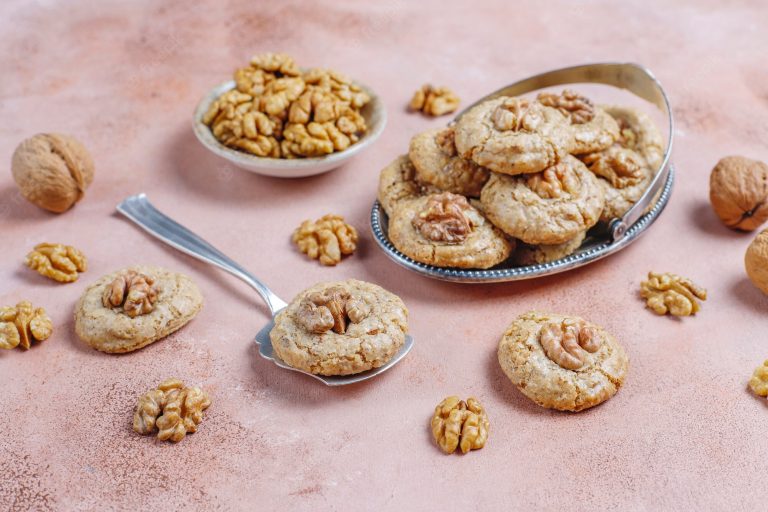 In the end, we prepared one more tasteful and amazing Australian cookie recipe with whisky. In the case, you do not like the taste of whisky or your child is going to eat the cookies, you can change the recipe and use vanilla instead. You can start by preheating the oven to 150°C. After that, you need to take a bowl and put cream butter, whisky (vanilla), sugar, and one tsp of salt and mix everything until you see it combines ideally, for about 8 minutes.
Now, you should carefully fold in walnuts and flour. Take the spoon in order to even the mixture and then roll the mixture into the balls with your hands gently. You must be careful since you do not want to melt the cookies into your hands or squash out of them the air. Your next step is to bake the cookies for about 25 minutes until they get a golden color. It would be the perfect combination to serve them with ice coffee.
Ingredients that you need to use for preparing
120 g ofunsalted butter
55 g(¼ cup) of caster sugar
2 tsp ofwhisky or vanilla
120 g(1 cup) of crushed walnuts
150 g(1 cup) of plain flour
pure icing sugar