In today's health-conscious era, protein bars have emerged as a go-to snack for many. Their convenience, combined with a potent dose of protein, makes them a favorite among fitness enthusiasts and busy professionals alike. However, the market is flooded with commercial protein bars, many of which contain added sugars, artificial flavors, and preservatives. This brings us to the beauty of homemade protein bars, where you have control over the ingredients, ensuring both taste and nutrition are top-notch.
The Nutritional Powerhouse: Ingredients Breakdown
Homemade cookie dough protein bars are not just about the delightful taste; they're a nutritional powerhouse. The primary ingredient, protein powder, is essential for muscle repair and growth. Depending on the type of protein powder you choose, you can also benefit from additional vitamins and minerals. Almond butter provides healthy fats and is a good source of Vitamin E, magnesium, and fiber. Oat flour, on the other hand, offers a dose of whole grains, making these bars a balanced source of energy.
Why Cookie Dough Flavor?
Cookie dough is a flavor that resonates with many of us, often evoking cherished childhood memories of sneaking bites from the mixing bowl during baking sessions with family. Its sweet, creamy texture, combined with the delightful crunch of chocolate bits, is a sensory delight that few can resist. Moreover, the rich, buttery undertones and melt-in-the-mouth feel make it a universally adored flavor. By ingeniously infusing this beloved flavor into protein bars, you not only get to relive those delightful memories but also benefit from a nutritious snack. It's a harmonious blend of the nostalgia of cookie dough and the health benefits of a protein-packed snack, offering both taste and nutrition in one bite.
The Simple 3-Ingredient Base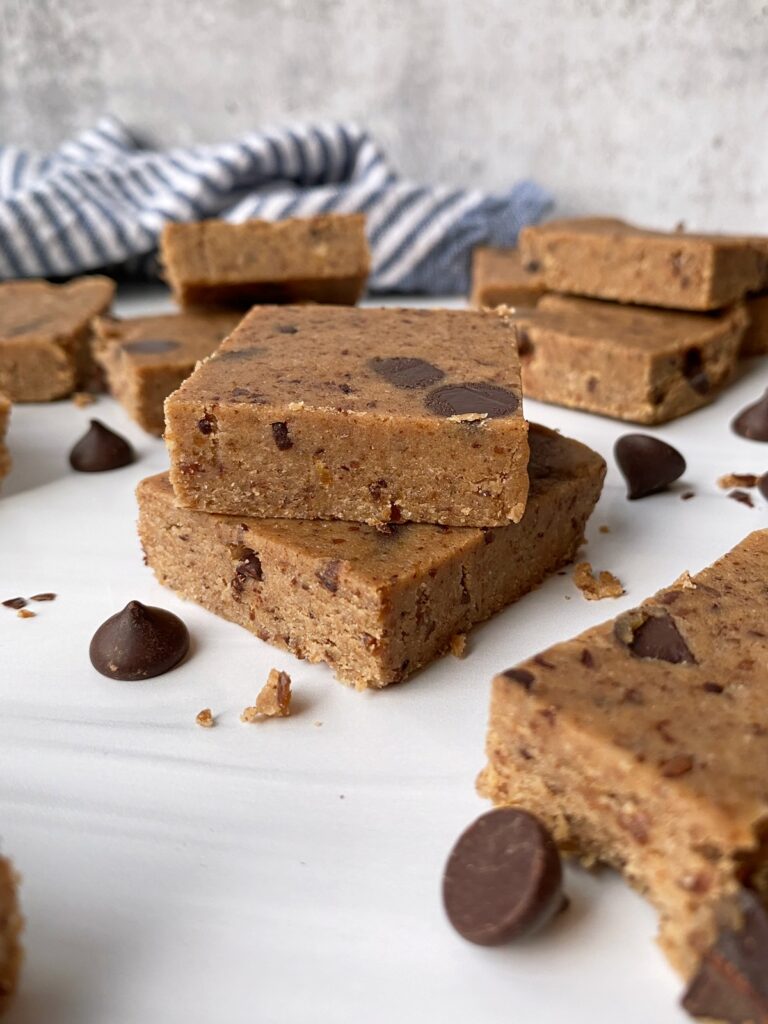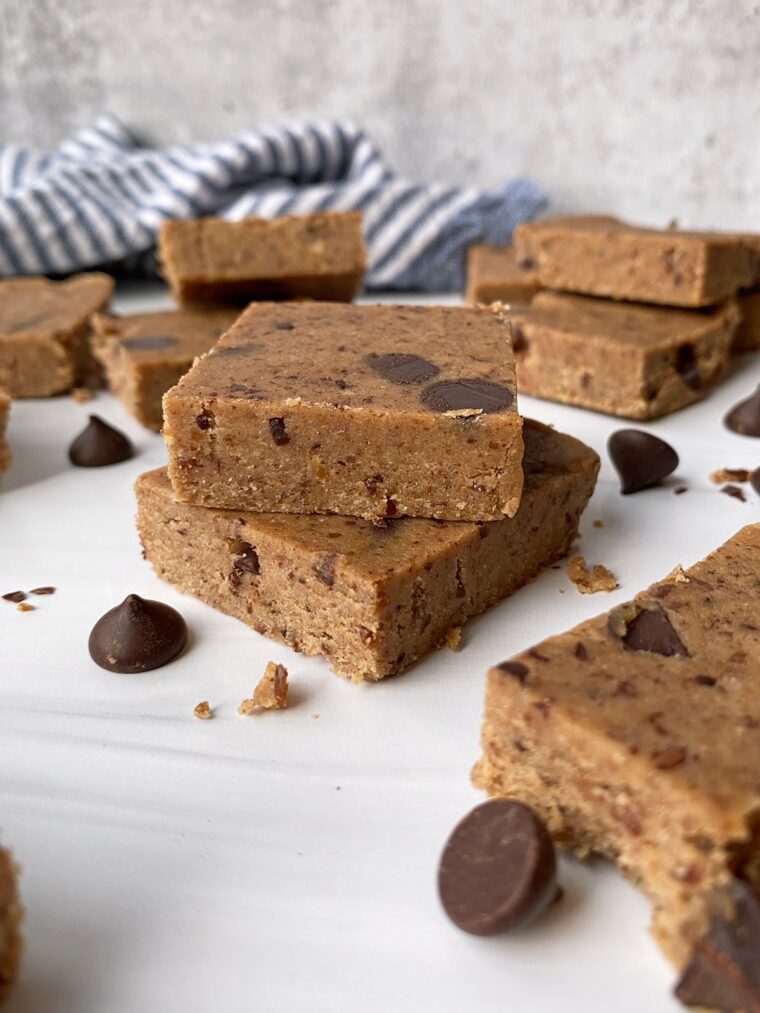 At the heart of these delectable protein bars lies a straightforward yet effective trio of ingredients: protein powder, almond butter, and oat flour. Together, they form a robust nutritional profile, ensuring that each bite delivers a significant protein punch. This combination also guarantees that the bars have a soft, cookie dough-like consistency, making them a pleasure to eat. The choice of protein powder can be tailored based on dietary preferences and nutritional needs, with a plethora of options available in the market, ranging from classic whey to various plant-based proteins like pea or hemp. This flexibility allows for customization, ensuring that the bars cater to a wide range of dietary choices and preferences.
Customizing Your Protein Bar
The beauty of homemade bars is the flexibility to customize according to your taste and nutritional needs. Craving a hint of sweetness? Add in some Medjool dates or a generous drizzle of honey. For those who love a bit of crunch and added omega-3 benefits, mix in some chia seeds or flaxseeds. If you're a fruit lover, consider dried fruits like cranberries or raisins. And of course, for the classic cookie dough feel, chocolate chips are an absolute must!
The No-Bake Advantage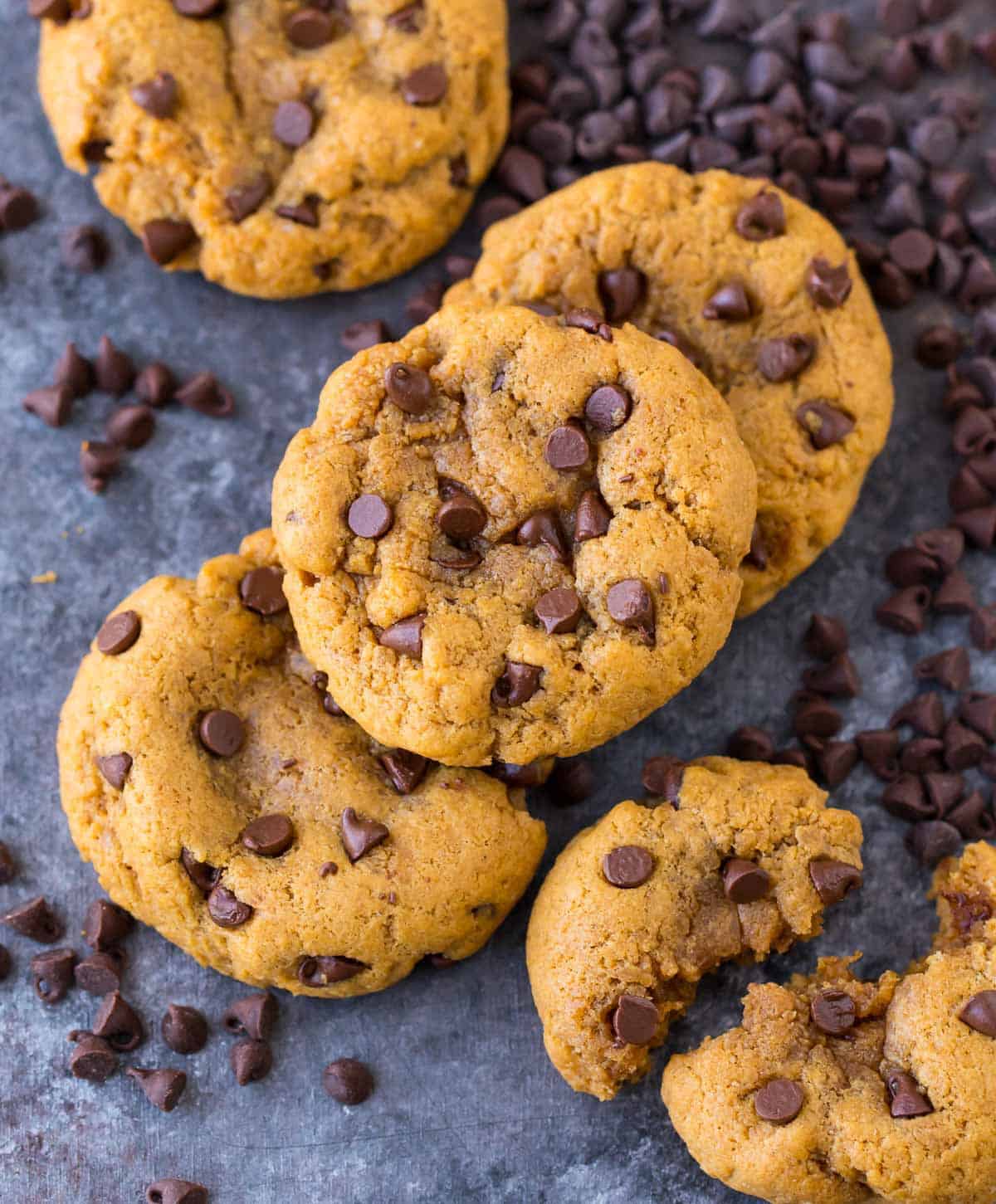 One of the standout features of these protein bars is that they require no baking, making them an ideal choice for those who might not have regular access to an oven or simply prefer not to use it. This not only saves time but also ensures that the nutritional value of the ingredients remains intact. No-bake recipes are perfect for those who want a quick and easy snack without the hassle of oven timings. Plus, it's a great way to involve kids in the kitchen without the risks associated with hot ovens.
Step-by-Step Guide to Making the Bars
Begin your culinary adventure by mixing the dry ingredients: oat flour and protein powder, ensuring an even blend. Next, add in the almond butter, mixing thoroughly to ensure it's well combined and gives a creamy texture. For sweetness, incorporate your choice of sweetener, be it maple syrup, honey, or dates, adjusting to your desired level of sweetness. Fold in the chocolate chips or any other add-ins you prefer, like nuts or dried fruits. Press the mixture firmly into a mold or a parchment-lined tray to get the desired shape. Refrigerate for a couple of hours, allowing the bars to set, and voila, your protein bars are ready to be devoured!
Storing Your Protein Bars
To maintain their freshness and delectable taste, it's best to store these bars in the refrigerator. If you're planning to consume them within a week, the fridge is perfect. However, for longer storage and to extend their shelf life, consider freezing them. Just ensure they're wrapped individually, perhaps in wax paper or foil, to avoid them sticking together and to retain their individual flavors.
Comparing Homemade vs. Store-Bought Bars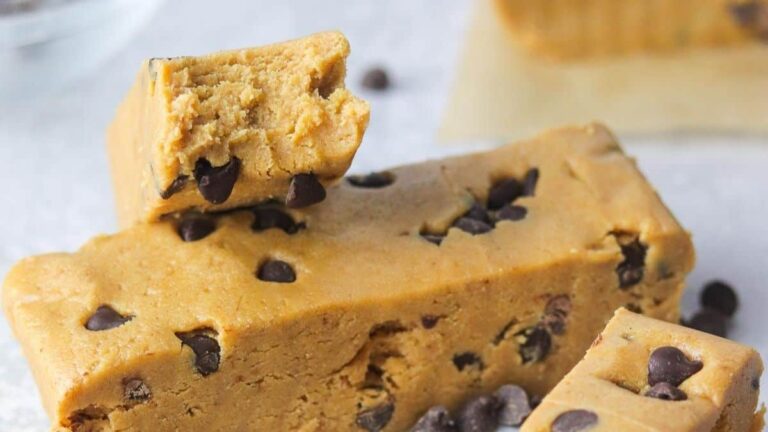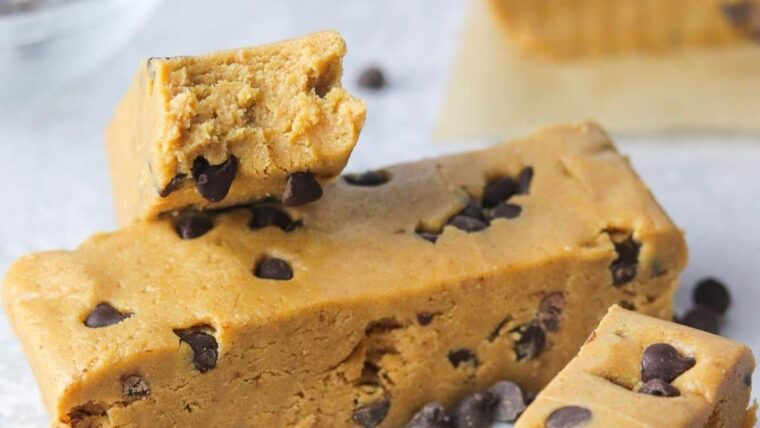 While store-bought bars offer the undeniable convenience of grab-and-go, homemade versions triumph in terms of nutrition, flavor, and customization. Commercial bars often contain hidden sugars, artificial flavors, and preservatives that might not align with everyone's dietary choices. In contrast, with homemade bars, you're in control of every ingredient that goes in, ensuring a wholesome snack that aligns with your health goals.
Pairing Suggestions
These protein bars are a treat on their own, but pairing them with a glass of almond milk or a refreshing fruit smoothie can elevate the experience, making for a complete snack or even a quick breakfast. For those post-workout hunger pangs, when the body craves both protein and carbs, combine the bar with a ripe banana or some Greek yogurt for an added protein punch and quick energy.
Potential Allergen Substitutes
Dietary restrictions or allergies should never be a barrier to enjoying delicious snacks. For those with nut allergies, consider substituting almond butter with sunflower seed butter or tahini. Similarly, if gluten is a concern, ensure the oat flour is certified gluten-free or opt for coconut flour as an alternative, which also adds a delightful tropical twist to the flavor profile.
Conclusion: The Joy of Homemade Nutrition
Crafting your own protein bars is not just about the nutrition they offer but also the joy of creating something wholesome for yourself. With the flexibility to customize and the assurance of quality ingredients, homemade cookie dough protein bars are a delightful and nutritious addition to your snack repertoire.