To spread joy and celebrate the holiday spirit, exchanging Christmas hampers is a great tradition. The most anticipated holidays are approaching, and it is now time to think of what to add to the Christmas hampers.
It is simpler to decide what kind of gourmet goodies to add when you know their preferences. As a classic Christmas hamper, you can opt for a wine and cheese basket. Almost everyone loves the delectable creaminess and nuttiness of cheese paired with a crunchy cracker and a refreshing glass of wine. Moreover, wine and cheese baskets are ideal for individuals who love this pair.
This article will discuss useful tips to decorate your Christmas hampers for your loved ones who are wine and cheese connoisseurs.
1. The Basket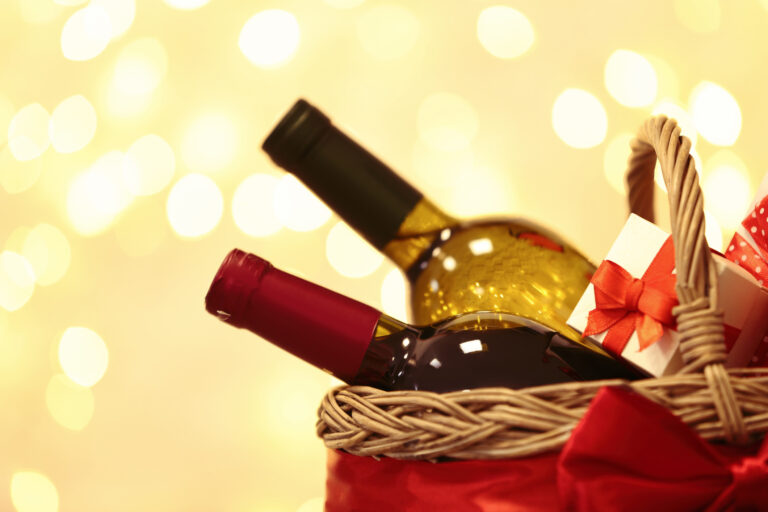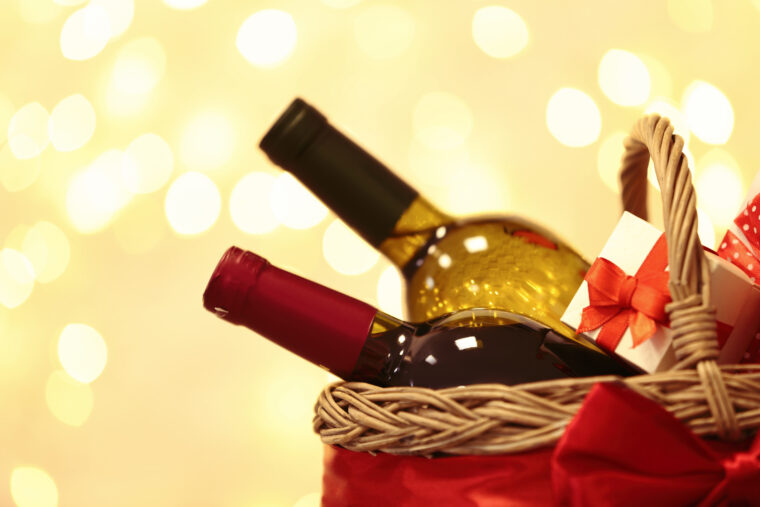 The basket is crucial for any type of Christmas hampers or the container that will hold the items in place. Based on the number of items you plan on purchasing, you need to assess the size of the basket. It is best to opt for a medium-sized basket as it will neither be too large to carry nor too embarrassingly small. There are plenty of them like like ones from the https://www.thehamperemporium.com.au/Christmas-Hampers.
Since wine bottles are heavy, it is best to have a basket that is sturdy and has a strong base. Wicker baskets are ideal as they are strong, widely available, and quite aesthetically pleasing. Wooden boxes are also great options. The wooden texture and surface make the hamper look elegant.
You can also repurpose nice cardboard boxes that are lying around in your house. Decorate them with ribbons and decals to make them look beautiful. Adding a few leaves like small ferns and flowers on the box can add a Christmassy look and make the whole gift look quaint.
2. The Lining of the Hamper
To add more height and protection to the bottle and any other glassware, line the basket with a decorative kitchen towel. The towel can be checkered in red and white, adding a classic vintage look. It can also be floral or have embroideries at the edges.
Alternatively, you can use a satin cloth to line the hamper. The glossy visuals of the cloth and the soft texture make the basket look tasteful and sophisticated. The satin cloth can be red, bottle green, or any other colors that highlight Christmas.
You can also use crepe or tissue paper as a lining. Shredded tissue paper and raffia are also affordable choices. Besides being cost-effective, they also add a charming look to the hamper.
If you do opt for shredded paper or crepe, line the bottom with bubble wrap first. The bubble wrap will be a protective cushion and will add height to the container.
3. Twines and Ribbons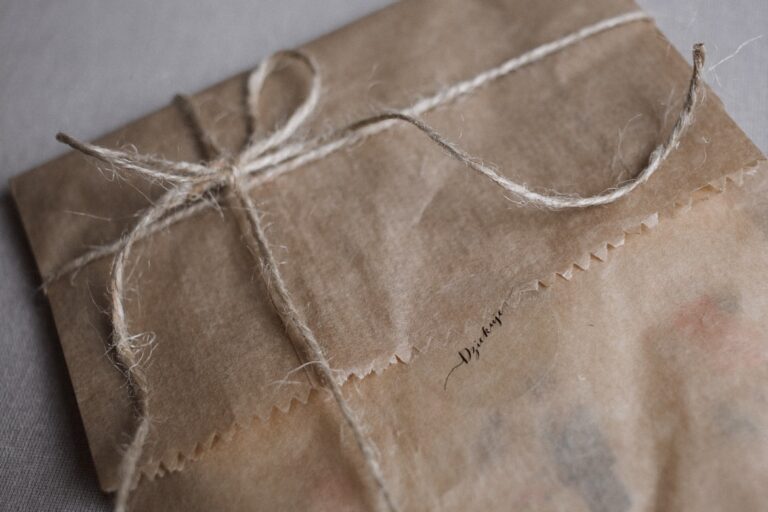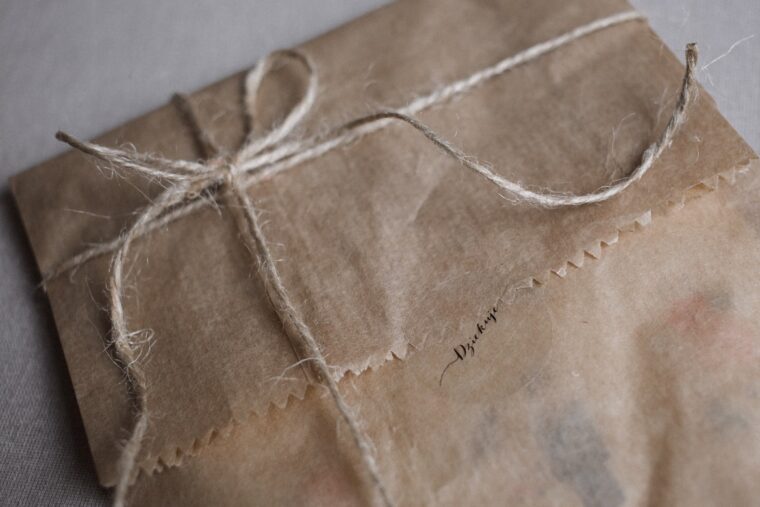 For adding special festive vibes, adorn the hamper and most items in it with lovely ribbons and twines. Wine bottles can be adorned with red, green, or white bows. Use pull ribbon bows to save the hassle of flustering over the decorative strips.
There are many types of ribbons, from classic satin ribbons to boho-chic burlap ribbons. Make your hamper eloquent by adorning it with sheer organza ribbons in champagne or rose gold color. For a chic look, opt for pastel-colored satin ribbons.
Burlap ribbons are recently trendy and add a bohemian vibe to the gift hamper. For a unique and minimalistic look, use an olive green leaf trim ribbon. The leaves of this ribbon are intricate and add a picturesque, cottage-core vibe to your gifts. You can line the handle and the middle of the basket with any ribbon of your choice.
Twines are mainly used to tie the tags and different jars or small boxes inside the hamper. Simply tying a bow with the twine over the small box or jars adds a wholesome, homely vibe. The jars can be filled with homemade fruit jams or spreads. You can either go for jute or red twines. A combination of both twines can complete the whole look.
4. Cheese Accessories
People who love cheese love to pair their favorite gourmet dairy products with various fruits, wines, and crackers. Cheese connoisseurs love having different accessories to enhance their experience of indulging in the rich flavors.
One of such accessories is a cheese cutting board. Along with the cheese, you can also gift a cutting board. The board can also be used as a charcuterie board, serving a versatile array of items. High-quality boards have a spacious enough surface for serving various cheeses, fruits, and meats.
Some boards also feature grooved edges that make them ideal for placing bread, crackers, and bowls for delectable dips and crudités. Hardwood, marble, and bamboo are natural materials of the best cheese boards.
The fluid visuals of the marble are very eloquent. Moreover, the material is very resilient to sharp knives and high temperatures. Marble boards are also easy to clean. The only downside is that it is quite heavy and makes it difficult to carry, especially during dinner parties.
Cherry, maple, and walnut are great options for hardwood plates. The woody aesthetics are quite charming. These materials are also quite durable.
Lightweight bamboo cheese boards are ideal as they have natural antimicrobial properties making them safe for serving food. Furthermore, this material is easy to clean. It only needs a good wipe with a clean cloth after each use.
You can also add cured meats and various fruit preserves that taste great with the cheese. Including them in the hamper will make it incredibly wholesome and hearty.
5. Accessories for Wine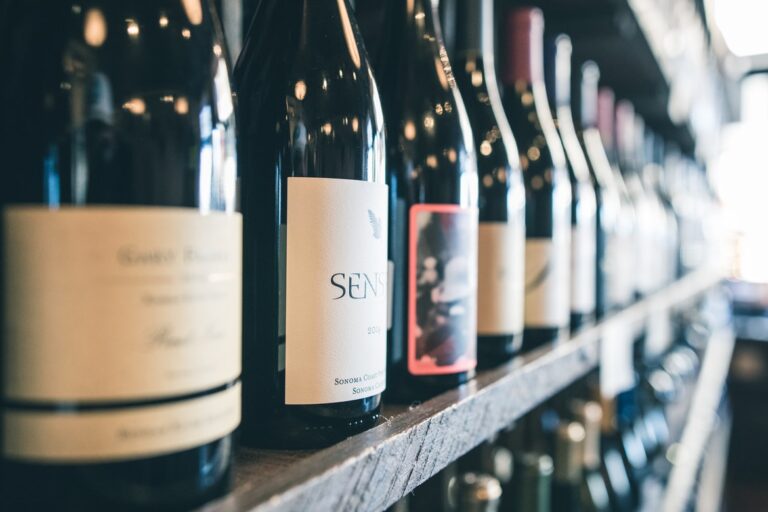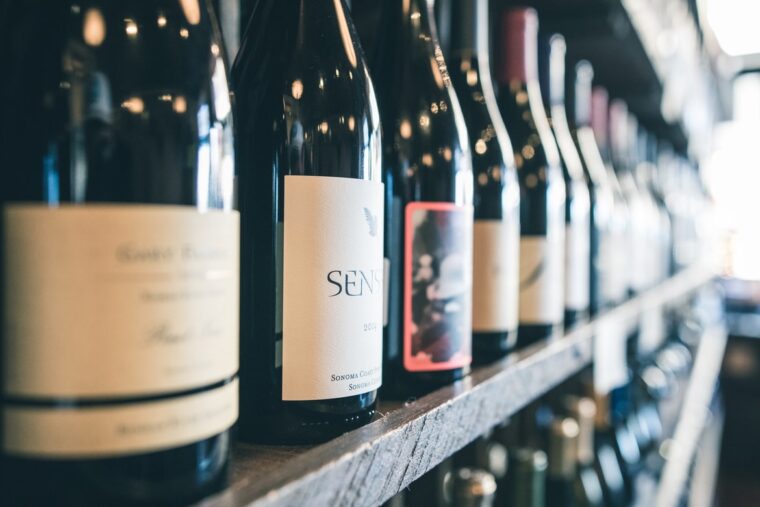 Along with the fruity wines, you can also add some accessories like coasters and corkscrews. For a special touch, the corkscrews, or any other wine opener, can be engraved with the receiver's initials. You can gift rustic wooden coasters or geometric coaster sets.
If the person you gift has a preference for sophistication, opt for marble coasters lined with shimmery gold paint. Stone coasters are also minimalistic yet very elegant gifts.
6. Fruits and Snacks
Spending a Christmas evening with flavorful cheeses and wine paired with delicious fruits and snacks is an exhilarating experience. Pairing the array of different types of cheese with mouth-watering fruits will make the gesture of gifting hamper more thoughtful.
There are many individuals, including some in our very own families that love to go on some kind of a cake-eating binge during the holidays. For such individuals, using a platform like BloomingBox and ordering the finest cakes and holiday hampers can be a great way to boost their holiday spirits.
The ideal fruits will be plump red grapes, raspberries, apricots, figs, pears, and apples. Depending on the types of cheeses in the hamper, select the best fruits for those cheeses. For your convenience, we made a small table of fruits that go great with certain types of cheese in the following table.
| | |
| --- | --- |
| Cheese | Fruit Pairing |
| Gouda | Apricots, pears, and apples |
| Cheddar | Grapes and apples |
| Ricotta | Peaches and berries |
| Brie | Apples, pears, plums, and strawberries |
| Bleu | Figs, blackberries, and pears |
| Goat Cheese | Peaches, figs, berries, and pomegranates |
| Asiago | Grapes and figs |
| Feta | Grapes and watermelons |
| Camembert | Pears, apples, berries, and grapes |
The cheese is enjoyed more when eaten with bread or crackers. The best bread to opt for is the classic baguette, rye bread, or fresh brioche. Freshly baked and homemade crackers are also great additions.
7. Cheese and Wine Pairings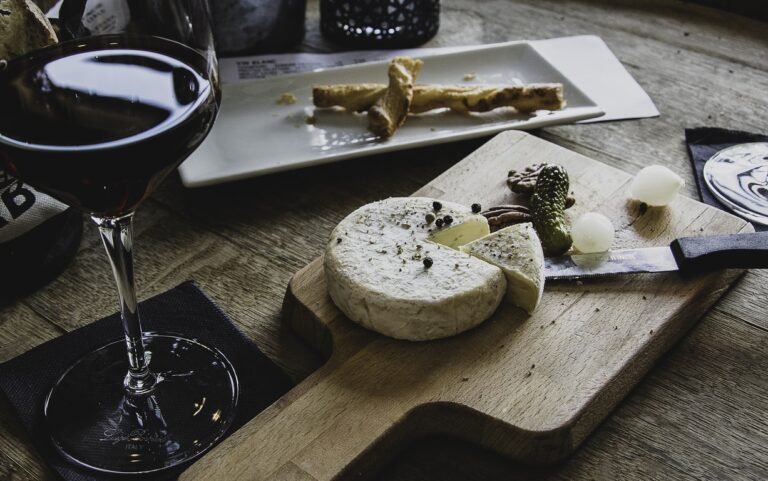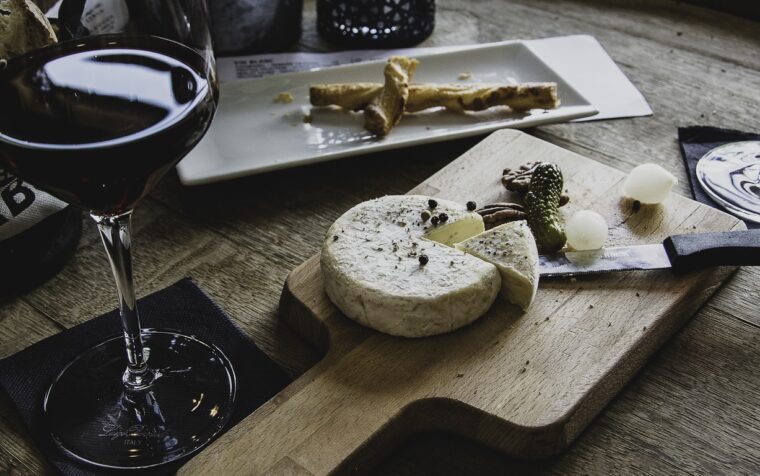 The various complex textures of cheeses are more enjoyable when they are washed down with complimentary fruity notes of the wine. Pairing the wines according to the flavors of the cheese makes the hamper more meaningful and functional. Follow the basic rule of thumb: the saltier the cheese, the sweeter the wine pairing should be.
Fresh and soft cheeses go well with sparkling and crisp notes of light-bodied wines with low content of tannin. Wines with citrus and tropical notes are ideal for this type of cheese. Soft cheese like ricotta and mozzarella goes great with Pinot Grigio, Sauvignon Blanc, unoaked Chardonnay, and White Port.
Semi-hard and medium-aged cheese have stronger flavors enclosed in firmer textures. They taste great with medium-bodied whites and fruity reds. Medium-aged cheese like Gruyère goes great with Pinot Blanc, Pinot Noir, Red Burgundy, and Champagne.
Light-bodied wines with subtle aromatics are perfect for stinky cheeses. Cheeses like Taleggio go great with red Burgundy, Riesling, and Pinot Noir. Wines with both sharp notes and sweetness are ideal for the bold flavors of blue cheese.
Blue cheeses like Stilton and Gorgonzola taste better when paired with wines like red Port and Oloroso sherry. The nuttiness and saltiness of harder cheese complement well with sweet and tannic wines. Pecorino, aged Cheddar, aged Gouda, and similar cheeses taste better with wines like Bordeaux, sweet Riesling, and red Port.
8. Packing the Hamper
First, you need to line the bottom of the hamper with the kitchen towel, crepe, or shredded tissue paper. Position the tallest items like the cutting board at the back of the basket. Place the bottles at the back as well. Then place the smaller items like the cheese, fruits, and coasters at the front.
To add a personal flair, add a little handwritten note to the handle with twine. If you want, cover the whole basket with clear cellophane. Adorn the top of the jars and necks of the wine bottles with bows. Add a bow to the top of the hamper to finish the look.
Final Words
Christmas hampers are a great way of celebrating the holiday spirit and spreading happiness. Everyone in Australia anticipates such goodies during this special holiday. Wine and cheese hampers are classic and loved by many.
Bring a smile to your loved ones by gifting them the perfect wine and cheese Christmas hamper.