There is more to business cards than the enchanting effects of die-cut stickers. Die-cutting is also useful for brochures, postcards, folders, as well as for any other print marketing material in need of a creative finishing. Using the standard die-cutting templates could have the effect of limiting the ability of the custom die-cut.
For those who prefer to work beyond the traditional print techniques while thinking outside the box, custom die-cut stickers are a perfect method to consider! Aside from being one of the top used techniques for papermaking, it has also started to gain momentum for textiles, foams, fabrics, vinyl magnets, etc.
Below are six custom die-cutting tips that will help you make your marketing materials beautiful and remarkable.
Define your key purpose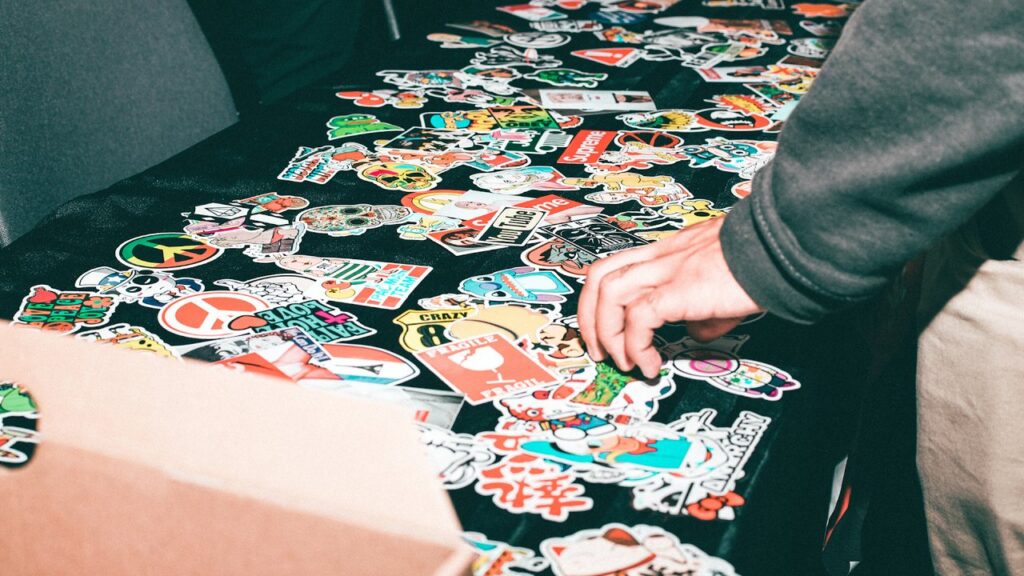 The first thing you need to do before planning your die-cut sticker marketing strategy is to define the purpose. It is also important to define the action you want your audience to take after seeing your die-cut sticker. For example, perhaps you want your target audience to feel a particular emotion or visualize a concept and then connect it to your brand. Maybe you want your audience to get informed about a new item being introduced to the market.
It could be that you want people to proceed in the purchasing process by reacting quickly when they see something appealing on your die-cut sticker. In fact, the specific purpose of your die-cut sticker determines everything else: audience, design, copy, placement, shape, and colors. Therefore, recognizing your purpose is a crucial first step in die-cut sticker marketing.
Just try to create it simple
Avoid adding a lot of text to your die-cut stickers. There should be a harmony between your die-cut shape and your design to draw attention and change one's vibe. One or two simple lines are enough to evoke the reaction you want. What you actually need is for your audience to know what your sticker has to say with one glance, how you want them to feel about it, and which action to take next.
Die-cut sticker marketing combined with a creative mind works as an incredible marketing tool. So, have no fear of trying to do what your competitors are not as well as have the ability to change the form. Actually, that is why die-cut sticker marketing can be so powerful and profitable.
Design a distinctive item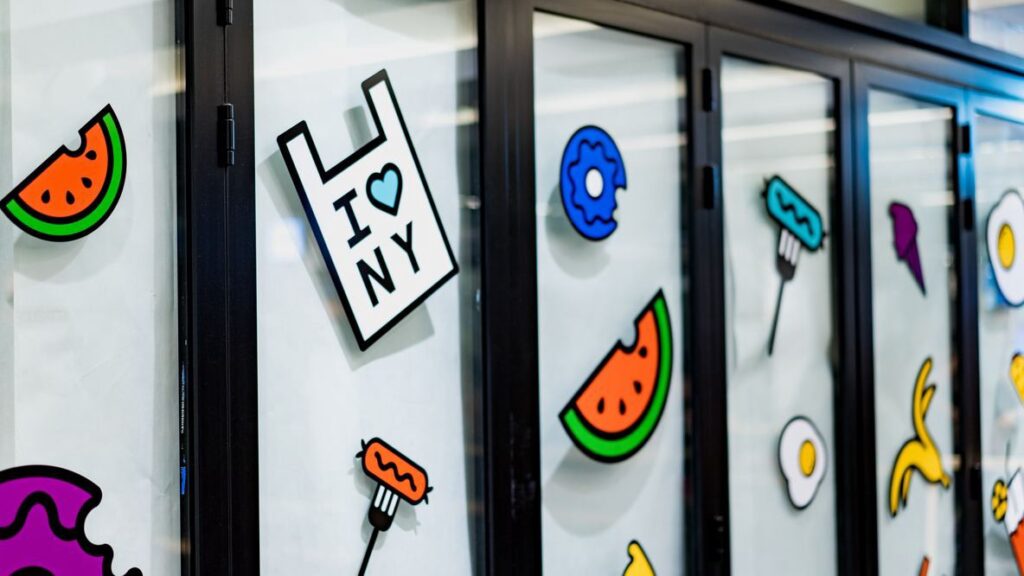 Custom die-cutting technique helps to strengthen your brand by changing and customizing the templates to suit your requirements. Have a custom design that is inspired by the cut shape. At the same time, the design should be meaningful to your business thematic as well as have the ability to turn the intended design into a convincing visual piece.
In the process of designing a die-cut postcard, brochure, or business card, apply the relevant business images to your product style.
Die-cut typesetting
There is not always a necessity to use image-based prominent graphics when it comes to trademarks. The customers often favor text-based designs. The use of custom die-cuts would be a perfect way to accomplish the same if you want to make your text-based designs unique and vibrant.
Usually, people do not feel attracted to plain text designs. Using custom die-cut vinyl stickers as well as text lettering, so the target audience could sense the shape of the text, provides a confident and strong impression.
Using stencils to make text stand out and achieve an effect of popping on the page would be the perfect way to do it. Custom die-cutting techniques for your company can assist you in creating a similar impact on your company's logo and brand. As for the text-based designs, they provide a more energetic look if you use the die-cut type to boost the effectiveness of the design.
According to www.customsticker.com, die-cut sticker sheets serve to mix several designs on a single sheet of paper. You may add multiple elements such as kiss-cut or die-cut to a single sheet, and offer your customers a variety of options with their affordable custom sticker sheets.
Use Custom Die Cut to highlight your quotes
The tagline or central content is highlighted in order to send out the message of the marketing campaign. Make your design stand out so it will highlight the center quote. You will leave a permanent impression on your customers if you use custom die-cut designs to highlight your theme.
Get your customer's attention fast by individually die cutting the middle of the content or letter. Alternatively, you can create a die-cut window shape positioning the message behind it. With this technique, you can easily give the viewer your message and catch their attention.
The functionality of custom die-cuts
You may think that die-cuts are used only for appearances, but this is a very common misunderstanding. However, die-cuts are far more multifunctional than that. Custom die-cuts can also provide a functional improvement. Having rounded edges makes them long-lasting and practical, plus they provide the design with both the visuality as well as exclusivity. The functional die-cuts even add to the efficiency of organizing things for your clients and customers.
Knowing how to identify your target audience is crucial to all marketing campaigns. However, with sticker marketing, you can use very creative ways that grab attention. Besides knowing the demographics and motives of your customers, you also need to know which way they go, what they do, etc.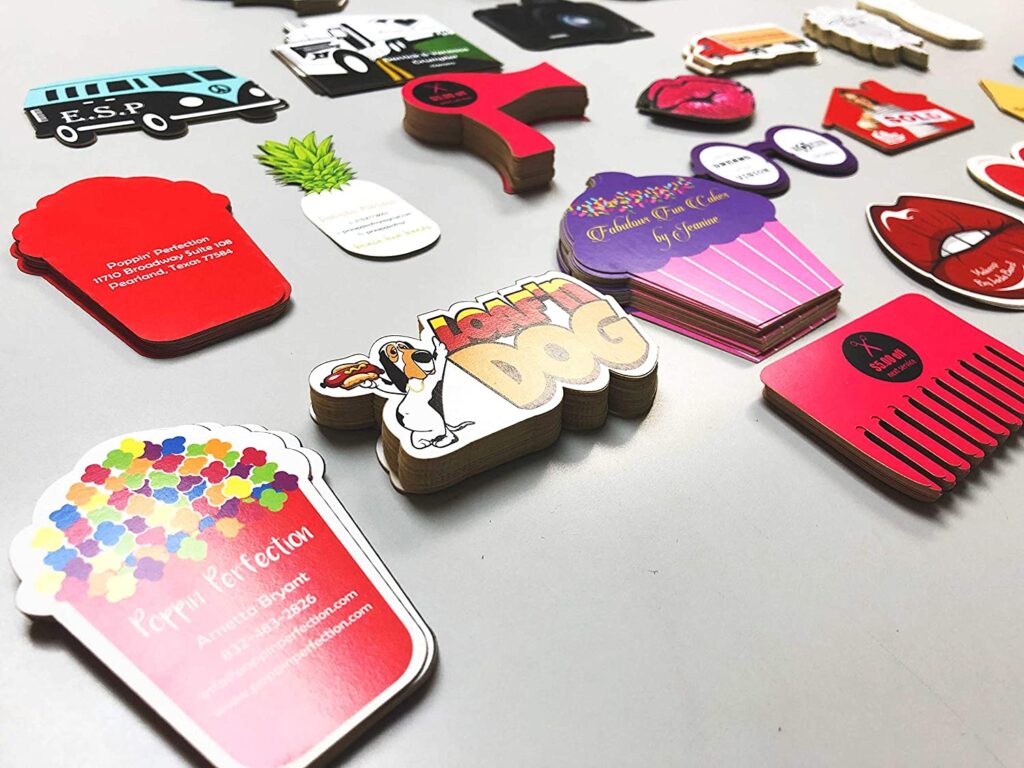 Now that we are aware that consumers buy everything with their senses, therefore the product packaging, as well as labeling, should be designed to be eye-catching and at the same time convey meaningful messages. Although it may cost you a few dollars to ensure your stickers appear in front of your target audience, you are making a wise investment.
Your creativity can pay off as a return on investment in this case. Die-cut sticker marketing provides businesses with an amazingly efficient way to build brand awareness and advertise their products. Sadly, die-cut stickers tend to be underestimated by small business marketers, probably because of a lack of confidence in how to use them effectively.