Every year there are more and more lovers of these natural and very aromatic beverages. It is the reason why experienced experts have been looking for ways to make roasting coffee beans at home possible, but for the taste to be the same as it is done by big industrial venues. And they have succeeded. Now, you can roast the same quality coffee as, for example, follycoffee, or the type you get from the venues on the list of Best Twin Cities Coffee Roasters. These appliances have been designed and created for fast and efficient roasting of beans to the desired consistency.
Coffee making has become something like a hobby, over the years.  This is why many people enjoying this hobby look for these devices in specialty stores that sell coffee accessories online. If you've just started indulging in a good cup of coffee, and want to start collecting the equipment yourself, here are 9 things to know before using a roaster for the first time.
1. There Are Different Types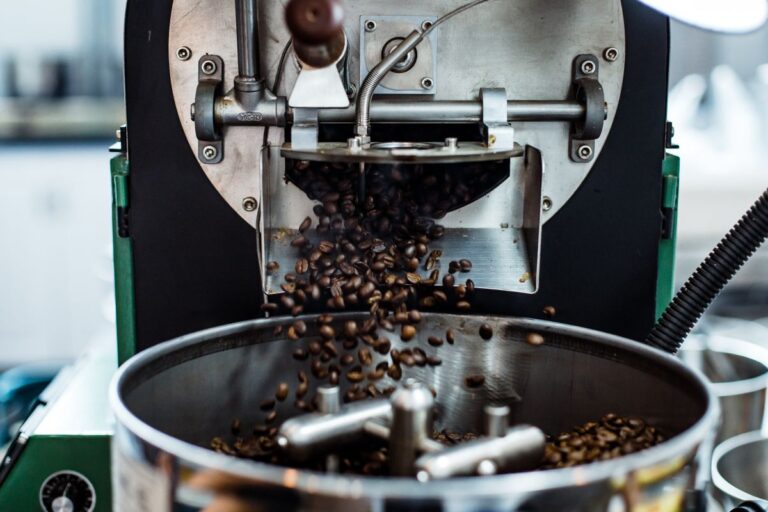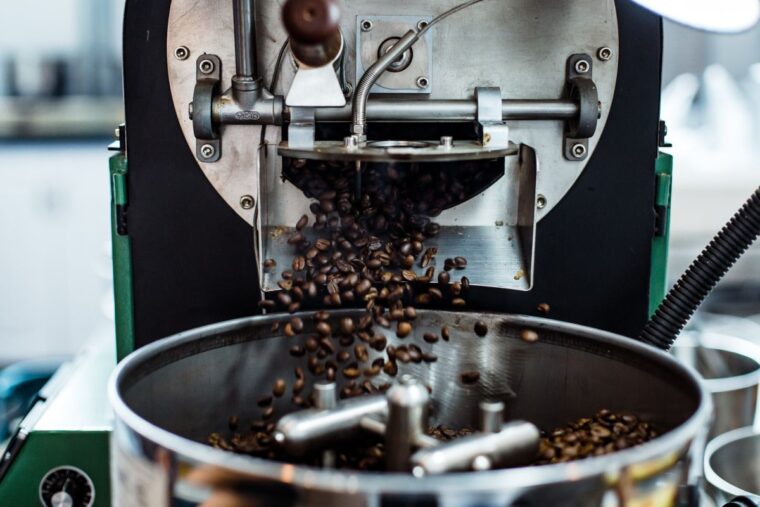 First thing's first, you need to be familiar with what you can find on the market. In addition to industrial options, there are also home-made roasters – these are fairly compact products for roasting coffee beans to the desired consistency. If you want to use the home ones, but are afraid they might be too noisy, don't worry. These devices work almost quietly, only the crackling of beans can be heard, as the beans are being slowly roasted. The loading tank is made of glass so that the process is clearly visible, especially as the beans are brought to different stages of roasting. Coffee lovers may find viewing this process quite satisfying.
The thing about the home ones is that they have smaller containers, as there is no need to make large stocks. Being a home appliance, it is always at hand and you can prepare a second serving if the coffee supply is depleted.
2. Find a Proper Place to Install It
Not every corner is suitable, due to the smell of roasting. The product should be installed under the kitchen hood because during the roasting process it creates an unpleasant odor that must be removed quickly. If the beans are deeply roasted, a funny-looking chocolate-colored smoke may appear, that is why it is ideal to keep it under the hood.
3. Always Have Your Eye on It
It is not recommended to leave the appliance unattended, and it is necessary to practice constantly in order to determine the optimal roasting of beans according to the appearance of the beans. When strong smoke appears, press the emergency cooling button.
4. Be Careful of How You Fill It Up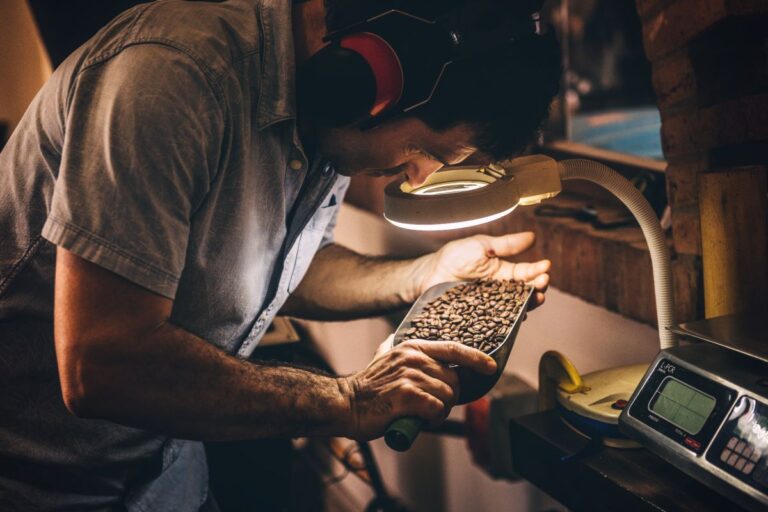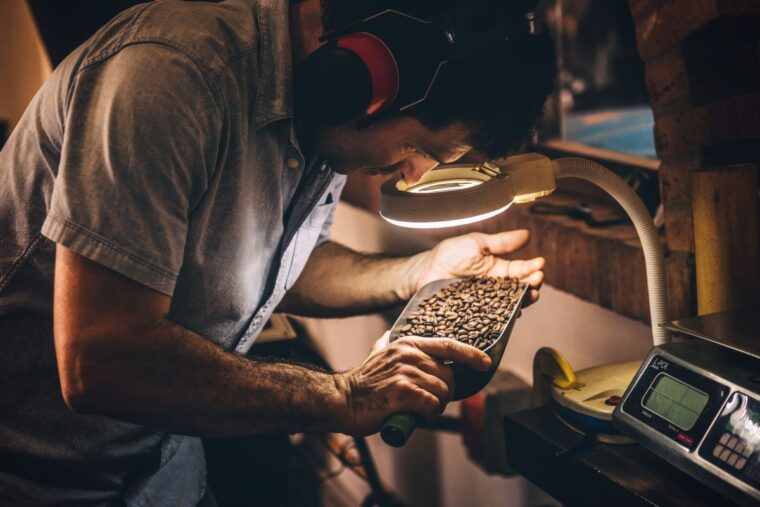 This takes some practice also until you form the feeling of when it is full. The filling speed must not be exceeded, because, with a dense arrangement of coffee beans, the quality of their roasting decreases sharply. With time, you'll develop the skill of knowing the right density.
5. Time and Temperature Can Both Be Set Manually
Although many roasters are made to work automatically, there are those that also have the manual option, too. In case the selected program does not seem quite suitable for you, you can change it by manually setting the temperature and time for roasting.
6. Roasting Temperature
Keep in mind that beans are being heated to 200 degrees. This means there's a possibility of burning. Experts advise you to turn off the roast a little earlier so that the beans do not burn. However, also keep in mind that the interruption of the cooling process is not recommended.
7. Handle With Care
We've mentioned earlier how some parts of the roaster are made of glass and plastic, so you have to be very careful when using the device.
8. Clean Well, After Use
The shell collector is one of the main elements of the whole structure; the quality of future coffee depends on the complete removal of the outer shell. It must be thoroughly cleaned after each use.
9. Let the Beans Rest a Little
If you want your coffee to have the perfect taste, experts in the field advise you can choose THREE Coffee and live them to rest a couple of hours after they've been roasted. Their unique taste is felt only after they've had their rest.
Roasting coffee is an art that has been studied for a long time and it is almost impossible to immediately understand all the nuances. There are no standards here, there is only low, medium, and strong baking, but experts in their field know many more stages of processing, taking into account the national traditions of different countries. Therefore, you have easy roast practiced by Scandinavians, middle roast, or the American, Viennese style roast, strong roast, or continental, typical for New Orleans, etc.
A Couple of More Things You Need to Know…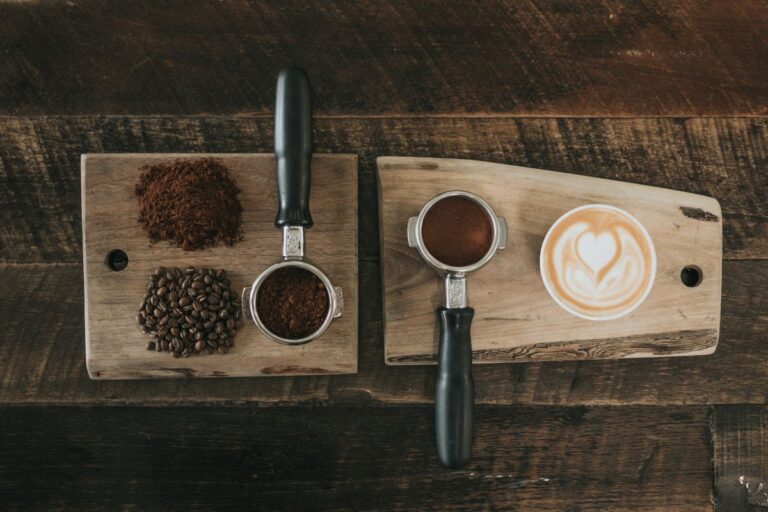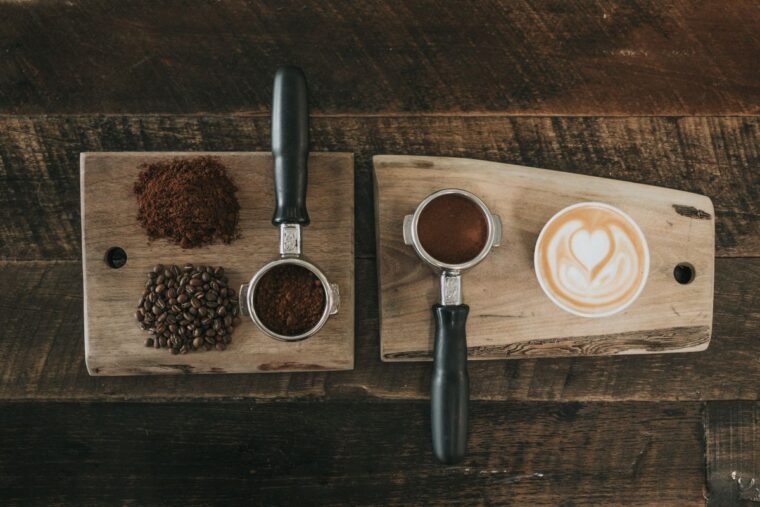 For personal use you need to buy miniature devices with a capacity of up to 300 g. Cafe owners will find products that can roast up to 2 kg of beans in one work cycle.
Professionals who earn by the art of roasting, fulfilling solid orders, prefer universal units with a capacity of at least 2-3 kg.
If you are planning to open your own business for roasting and subsequent sale of beans perfectly baked to different consistencies, pay attention to machines with a capacity of 50 kg and more.
In large bean processing plants, units with a capacity of 250 kg are installed per operating cycle.
Indulging yourself in a cup of coffee is not only about drinking it. It is also about the sound it makes while roasting while being grounded to perfection while preparing the cups, and pouring it in. Every single ritual related to coffee making is satisfactory. Probably because it relates to a moment you have for yourself.