Microwave has established its identity in human lives very quickly.
It has become a very popular kitchen device and there is undoubtedly no house without a microwave in it.
Everyone loves to possess it due to the bunch of advantages it provides.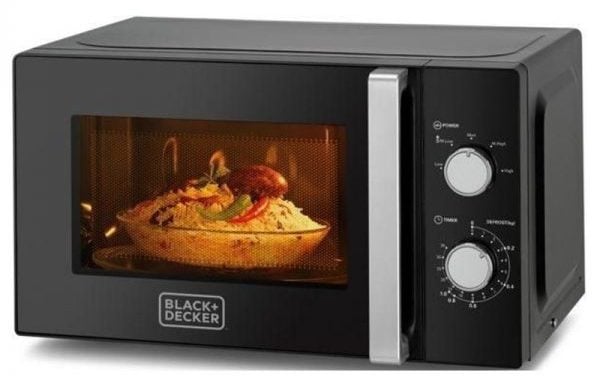 There are three
Types of microwave
1. Solo microwave
Solo microwave is a basic microwave used for uniform reheating and defrosting.
If you are basic when it comes to food, or you stay alone and not much into cooking, and all you need is reheating this would be the finest choice for you.
It is not suitable for baking or grilling. It is fundamental in its performance.
2. Grill microwave
As the name suggests, the grill microwave will offer you a grill function.
In addition to reheating and defrosting, this grants you a function to grill your chicken, meat, and fish. You can cook rice and pasta, you can brew milk, coffee, and tea, and can make popcorn as well.
3. Convection microwave
A convection microwave is a bit versatile and different from the other two which comes with a fan for cooking. It also uses radio-frequency energy for cooking.
This type is more expensive than the other two and allows you to bake cookies and pieces of bread. It helps you in baking, cooking, roasting, and browning and moreover, it adds flavor to your food.
The process would be even faster than the remaining.
A microwave uses electromagnetic radiation for the cooking process, which makes it quick and tries to maintain nutrients in the food.
This works by causing water molecules in the food to vibrate rapidly.
Microwave can also be utilized for reheating your food.
Apart from all the advantages it facilitates, so many people are afraid of using microwaves.
Why don't they use it?
What can be the reason for it probably?
Some folks don't believe in this modern concept of cooking and are dissatisfied with its cooking.
Another significant reason is the dilemma.
People are confused about whether it kills the bacteria in the food or not.
Does microwave kill bacteria in the food?
So many avoid using microwaves due to this reason.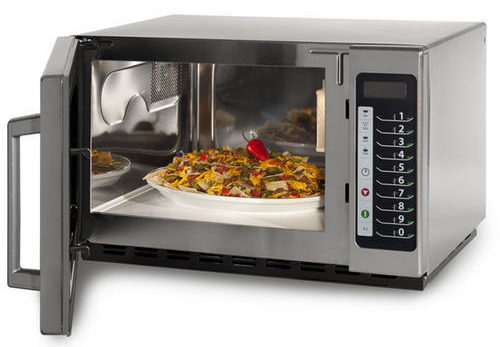 This totally depends on the quantity of food you chose to cook or reheat.
A microwave cannot eliminate the bacteria in your food but the bacteria can be eliminated by the heat produced during cooking or heating.
There is no such evidence that cooking in a microwave will kill the bacteria.
Excessive exposure to microwaves can cause severe health issues.
Microwaves can heat up your body tissues and can also cause painful burns. It can result in fertility problems and related ills. It heats food by relatively distributing the heat to the food.
The problem arises when the distribution of heat is not even.
Microwave works on the outside-in principle.
The heating will start from outside and will reach inside gradually.
We are not sure whether the heat is evenly spread or not.
Sometimes the food inside will not get enough heat.
When the heat is not spread evenly the bacteria will not be eliminated.
This happens when you choose to cook large amounts of food.
If the quantity is larger it is hard for even cooking to take place.
Another problematic situation is with frozen foods.
We cannot expect frozen foods to be cooked evenly.
The time will be consumed for defrosting the ice accumulated.
So the heat will not be supplied till inside.
The inner parts will remain frozen.
It is true that microwaves will not eliminate the bacteria, but if the heat is supplied evenly there is a possibility. Avoid large amounts and frozen foods.
If you choose to heat them up make sure there is an even supply of heat.