You are all set to step outside of your house for your vacation when you realise you don't know what to do with your refrigerator.
Should you unplug it?
Should you keep it plugged?
Let's consider two scenarios.
If your vacation would extend for more than a month or two, then you need to plug the refrigerator off. Before you unplug it, increase the temperature and then remove the plug from the socket. Now, follow this procedure for keeping it in the best condition.
Empty your refrigerator completely and wait until it gets down to normal temperature.
Clean the interior of the refrigerator such that the moisture and odour residing in it gets vanished.
Remove all the drawers, baskets and shelves (if removable) and scrub them using household ingredients such as baking soda, toothpaste (should not be gel based) or vinegar. Additionally, clean the door gaskets and the freezer. If your refrigerator has features like water dispensers and ice maker, cut the water supply of the fridge.
After you are done with cleaning, let the refrigerator dry completely. Use moisture absorbers such as silica sachets, baking soda, grounded coffee powder etc to completely remove the moisture, else it can result in bad odour. Keep the absorbers in it and leave the doors open so that air can pass through.
Once you're back from your vacation, just remove the absorbers from the refrigerator and plug it in. Switch the power on and lower the temperature of the fridge immediately.
This procedure will keep your refrigerator in the best condition when it is unplugged. This, in return, will save your money!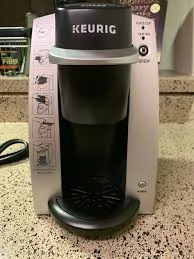 If you are away from your place for less than four weeks, you can keep your refrigerator plugged. Remove all the perishable items, empty the vegetables in your freezer and fill in two to three bottles of water. You can keep your bottles of jam and ketchup.
The modern inverter technology refrigerators are far better than the earlier direct cool technology fridges as they consume less power and save your money.
These modern refrigerators use less than 300 units of electricity per year. Thus, you can keep them plugged in for short periods.
If it is an earlier model, you should unplug it and follow the steps given above. If your refrigerator is faulty or its electrical cord is damaged, unplug it to prevent house fires.
When you're cleaning your fridge, you think it is better to unplug it and plug it in once it is done.
You should unplug your refrigerator while cleaning but plugging it in just a few minutes can be really dangerous and is strictly not advisable.
The refrigerator compressor has a very high pressure while running. If you unplug it and plug it again immediately, the compressor has to start against this high pressure which causes on overload as the motor is not designed for this. The built-in thermal overload can cause the compressor as well as the motor to rupture.
If you keep the refrigerator unplugged for a while, the pressure in the compressor will drop and reset itself to return to normal conditions. Once this is done, it is safe to plug the refrigerator in. Thus, it is advisable to wait for more than five minutes before plugging in.
Unplugging a refrigerator would not damage it if you take all the precautions.
If you have planned your vacation beforehand, take time to clean the refrigerator properly before unplugging it by following the steps mentioned above.
If you want to leave it plugged, check for defects to prevent fire hazards.