Kitchen renovation is a popular pastime for many, but when the job becomes too complex and specialized for even the most competent of DIYers, it is time to look for help further afield.
But finding the right tradesperson can be wrought with difficulties. So many stories abound of rogue contractors charging the earth and never showing up at all or half finishing a job before they disappear off for weeks at a time.
Our checklist will help you to mitigate the common mistakes made when seeking out professionals for a kitchen renovation job. It is not exhaustive, but it will help you along the path towards hiring a contractor with confidence rather than going in blind and keeping your fingers crossed! So, follow our guide and consult this website, and you could save yourself a whole heap of trouble.
Check Out Their Online Presence
Chances are Google (or similar) was the first place you turned to in your search for a contractor. You may also have had someone recommended to you, but it would be wise to check them out initially online. In this day and age, it is important to have an online presence. A lack of any online footprint is often a red flag. If they are online, though, make sure you dig a bit deeper and follow through their online presence. Read the reviews, check their address and telephone number, cross reference them with any online portals, and check if they have a verified 'Google My Business' page. The more presence they have, the more genuine they are.
Do they have the right paperwork?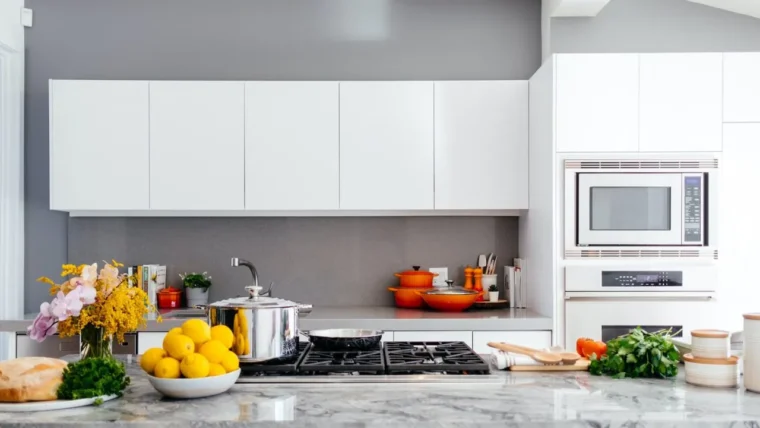 Not only should they demonstrate the correct qualifications, but they should also subscribe to any relevant trade associations, demonstrate professional indemnity insurance, and show they belong to any guarantee or warranty schemes.
Ask for Testimonials 
Online reviews are a good start, but you want to ask if they are happy to provide you with direct references for work completed. Ask for photos, and don't be afraid to request the telephone number of a previous customer who could talk through their experiences.
Estimates and Quotes
Has someone come along and given you a 'finger in the wind' estimate, or are they able to give you a fully broken-down quote which itemizes materials, labor and any other expenses? Have they given you a schedule of work with a start and end date? Have they requested a sizeable deposit or given you a schedule of payments based on works completed? The more documentation and peace of mind a contractor provides you with upfront, the more they demonstrate experience and professionalism in the kitchen renovation trade.
Quality of Communication
During your negotiating period, keep an eye on the quality of your communications with your chosen contractors. Do they come back to you promptly and professionally? Do they confirm things in writing? Are they polite and considerate, or do they demonstrate a level of irritation with your questions? You could spend several weeks, if not months, in the presence of your contractor, so you want to be able to deal with each other in a civilized and professional manner.
Seek Recommendations
Although Google is a good place to start to learn whether you have the right contractor for your kitchen renovation, there's nothing quite like word-of-mouth reviews. You should always consult colleagues, family members, or friends regarding any kitchen renovation work that they've had done themselves. This way, you'll be steered towards trustworthy contractors who have already proved themselves to be capable individuals when it comes to kitchen renovations.
Interview Multiple Contractors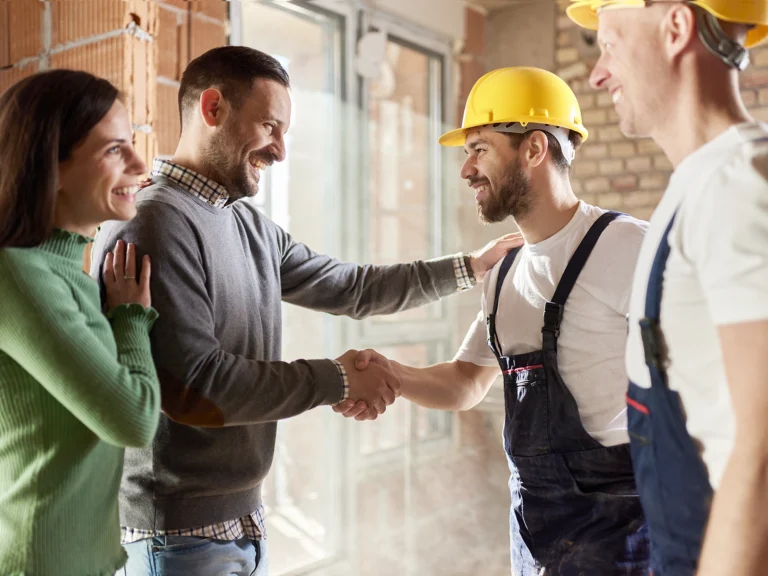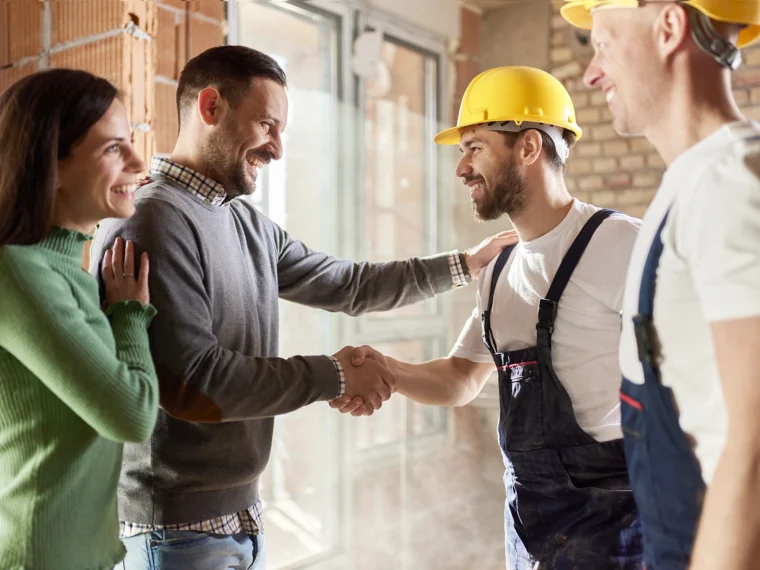 When it comes to kitchen renovation, there isn't a one-size-fits-all solution. One contractor may be suited better to a certain kitchen than another. As a result, it's important that you don't simply settle for the first contractor you encounter. Instead, you should interview multiple candidates and form a comparison of their pricing, approach, and expertise. From this, it becomes much easier to make an informed decision about your chosen contractor, helping to ensure that they align with the vision of your kitchen renovation.
Check Permits and Licensing
Different locations require different permits and licensing, and it's essential that you check this about your chosen contractor. If your contractor doesn't comply with the necessary legal obligations, this could land you in legal trouble in the future, so it's essential that you're covered from the get-go.
Read and Understand the Contract
Ahead of signing any agreements, you should ensure that you have read and, more importantly, understood your contract. This way, you can guarantee that all conditions and terms are fair, and it gives you an opportunity to seek legal advice if necessary. When carried out correctly, a contract will protect both parties and ensure that clear expectations for the contract are established.
Consider Specialization and Experience
If you're looking to renovate your kitchen, it goes without saying that someone who specializes in kitchen renovation is more valuable than someone who doesn't. After all, if a kitchen renovation is on someone's to-do list, day in, day out, then it's much more likely that they're going to deliver satisfactory results. Since a general contractor will be required to cover all manner of sectors, each skill will be marginally weaker – the term "jack of all trades and master of none" springs to mind.
Adaptability and Flexibility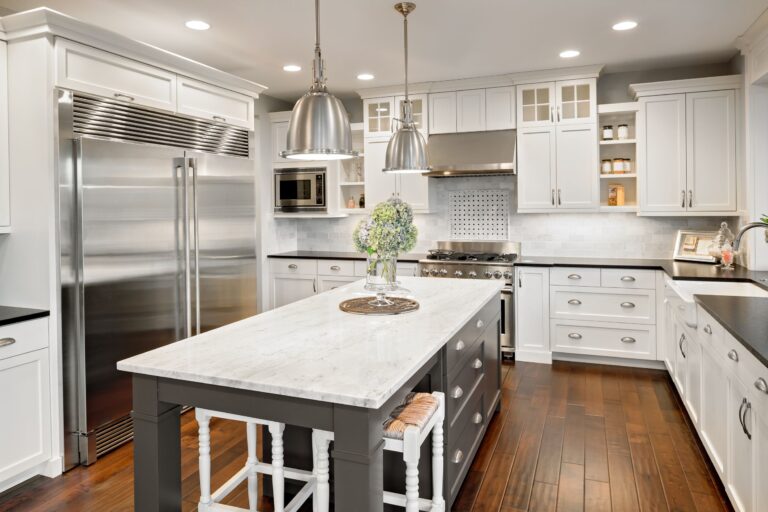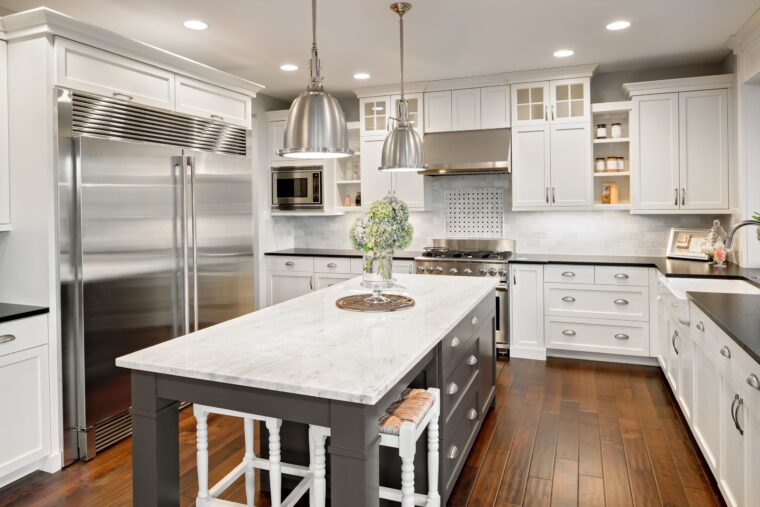 Kitchen renovations are often far from smooth sailing, meaning you need to be adaptable and flexible, and so does your contractor. The project, timeline, and budget may need to be adjusted ever so slightly as the project progresses, and all parties involved need to be open to such within reason.
There Will Be Problems
No kitchen renovation project is ever problem free – but how your contractor deals with that problem is important. You want someone that demonstrates a solutions-focused approach to their work, someone who sees any obstacles as merely something that gets over in their way to completion. Don't be afraid to be a little obtuse during the selection period – it could highlight a change in attitude that rings warning bells.
No checklist is going to be perfect, but we hope this one gives you food for thought in seeking out a suitable contractor.