Some Of The Most Valuable Renovation Regards The Kitchen
Determining kitchen renovation costs can be a bit sticky. Certainly, if what you do is qualitative enough, and involves a home that's in a good neighborhood, renovation can bring a lot of value. But the best renovation on a house in a declining neighborhood won't help anybody. Unless you're doing the work solely for you and yours, you'll be wasting money.
The question becomes: why are you renovating, and what sort of budget do you have to work with? If you're renovating for value, the common wisdom is that you should spend no less than 5% of a home's value, and no more than 15% of a home's value—read more on that here.
So if the home's value were $100k, you wouldn't want to spend less than $5k, or more than $15k. If the home's value were $1,000,000, then you wouldn't want to spend less than $50k, or more than $150k. So that's quite the spread! That said, you can get 15% of your home's value and only spend 5% of that value's cost if you go the DIY route.
So there's a lot to consider here. Which way you go will be up to you, following we'll briefly cover four areas of kitchen remodel that are most common, and can have a positive impact on home value. These may or may not fit your particular needs, but at minimum, these can be used to help stimulate your imagination.
1. Upgrading All The Appliances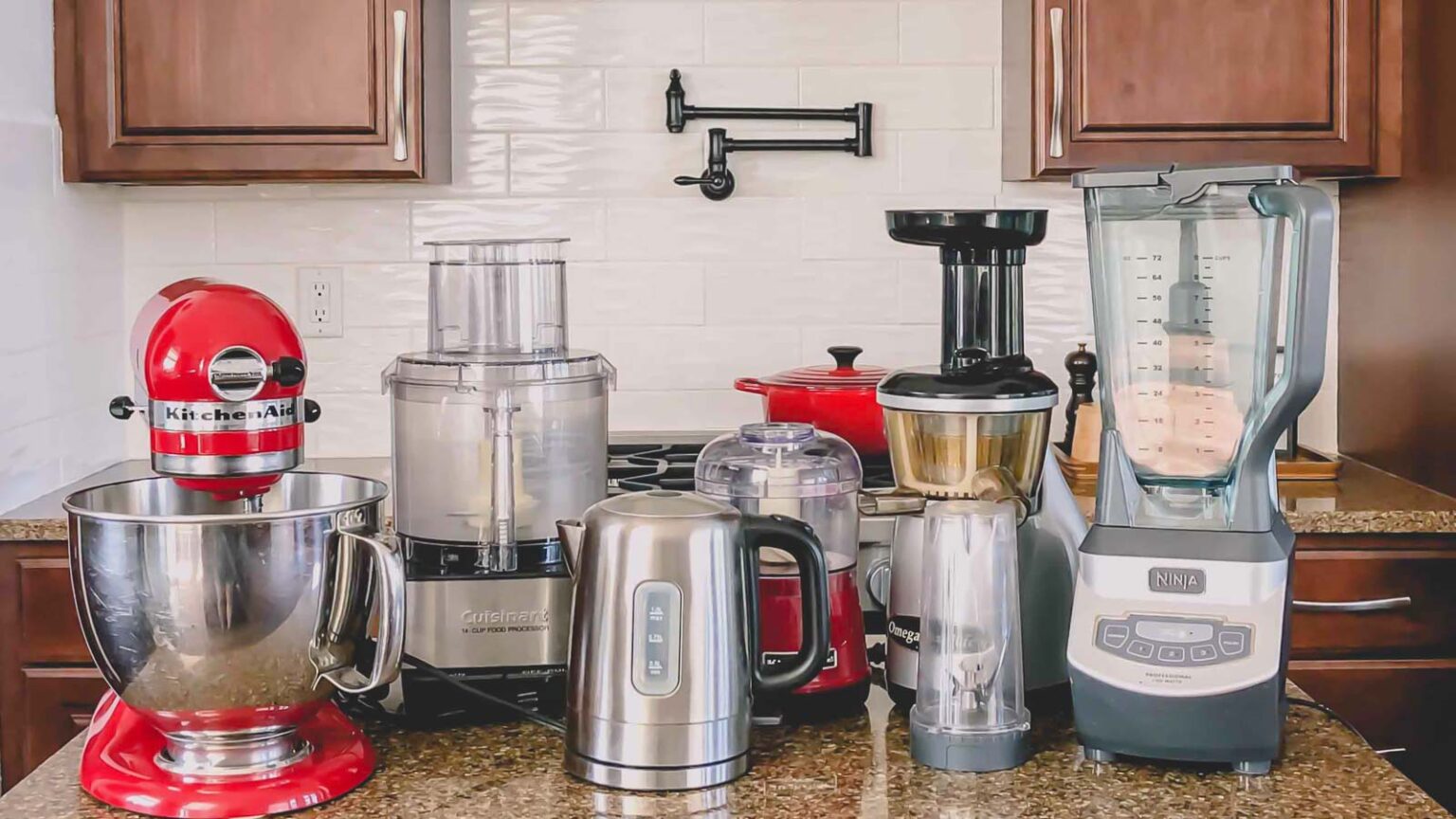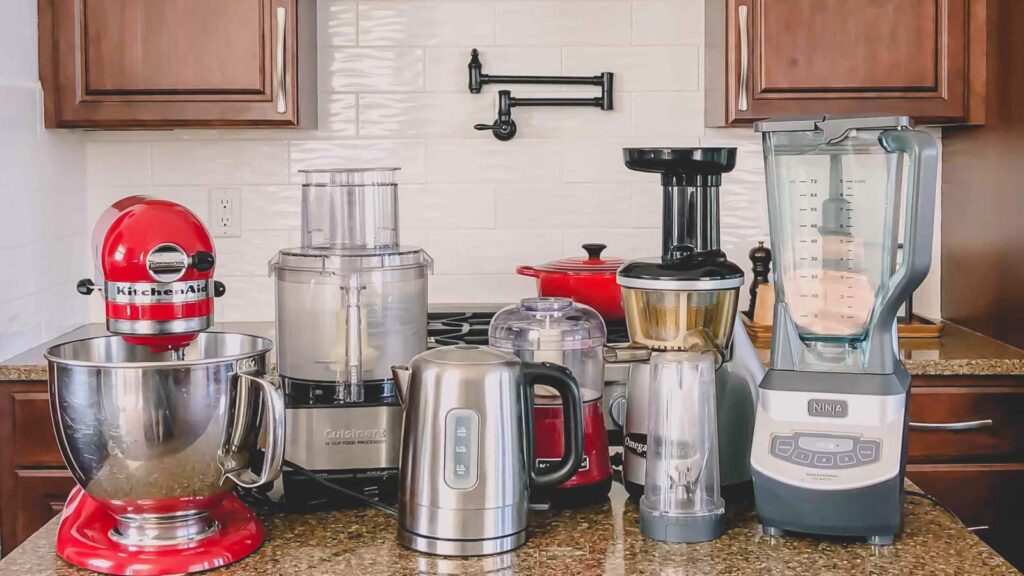 A new washing machine may be $500, or even as much as $1,000 once you install it. Some are even more expensive. A new refrigerator will be in a similar range, as will a new trash compactor, disposal, or stove. Replacing all these appliances might be your first "round" of remodeling.
If you've got the same appliances in your home that were there when you moved in, maybe the smart thing to do is upgrade those and call it good. Especially if you get top-tier appliances, that can be impressive; just be sure and install everything properly and clean up.
The average fridge is between $1k and $2k, stoves range from $400 to $3k, and trash compactors can be up to $2.1k, or as low as about $800. The disposal can go from $80 to $200, so that's one of the least expensive appliances out there.
Consider what you have, what you'd like, what your budget is, and whether you'll sell soon to determine which appliances should be replaced.
2. Flooring: Tile, LVP, Or Wood?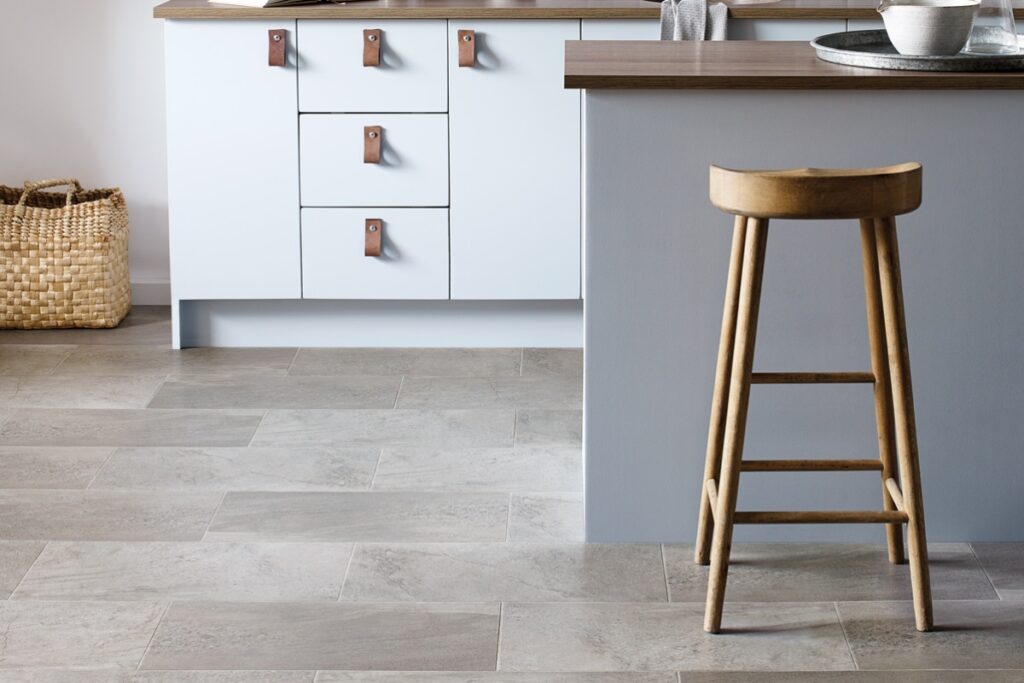 Redoing the kitchen in tile can be good for the floors, and reasonably affordable. Expect costs to go from $3 to $22 per square foot, depending on the sort of material you use, whether you go DIY, and how long the process takes. So a 400 square foot kitchen will be $1,200 to $8,800. What's going to work best for your particular home?
Linoleum has its place, but tile—even if it's a discount tile traditionally used in a bathroom—tends to be a better move. Luxury Vinyl Plank, or LVP, is durable, affordable, and easy to install. What you pay in terms of LVP will be saved in terms of installation—you can easily do it yourself in a day or two.
Wood is often more expensive and, if not properly finished, may not be your best move; but if you finish it right, it's stylish, gorgeous, and tends to last. However, you've got to be careful you finish it with proper waterproofing materials because kitchens get wet. You'll likely want to install, stain, then apply multiple coats of polyurethane.
3. Getting New Cabinets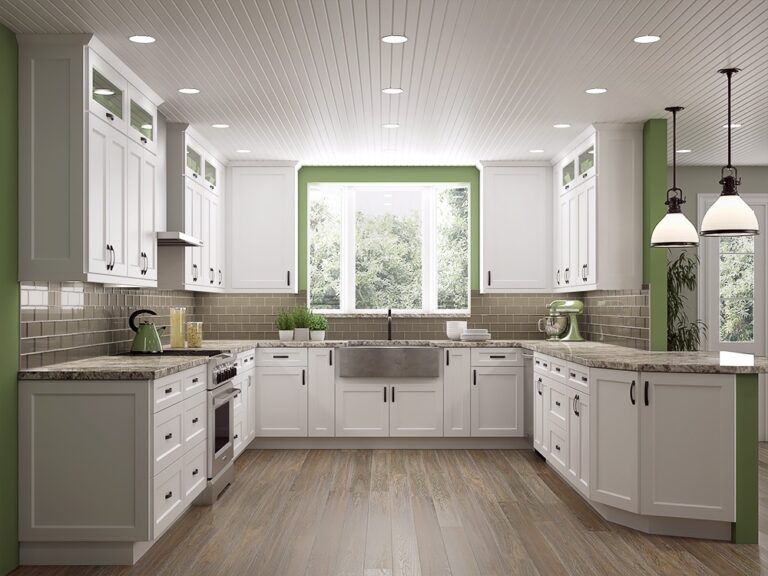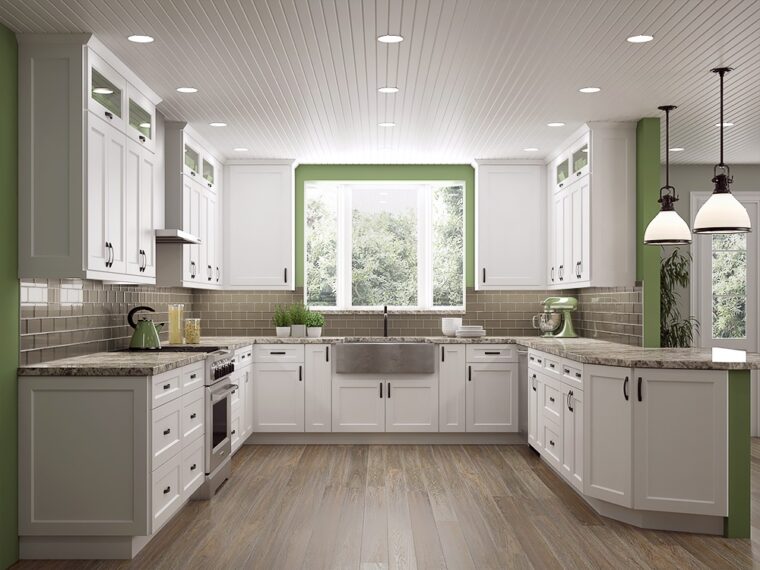 One of the smartest and most cost-effective remodeling moves for your kitchen involves cabinetry. Installing new cabinets changes décor, and you can even find bestonlinecabinets.com designed to precisely fit a unique space. RTA stands for Ready To Assemble. RTA cabinets can be designed online with dimensions precisely fitting your space.
You can then order it out to your property and install it yourself. Granted, if you're not too savvy as regards installation, you may need to use the help of professional contractors; so that could increase overall costs. Still, RTA options are DIY-friendly and will fit essentially any sort of kitchen owing to their idiosyncratic design potential.
4. The Center Island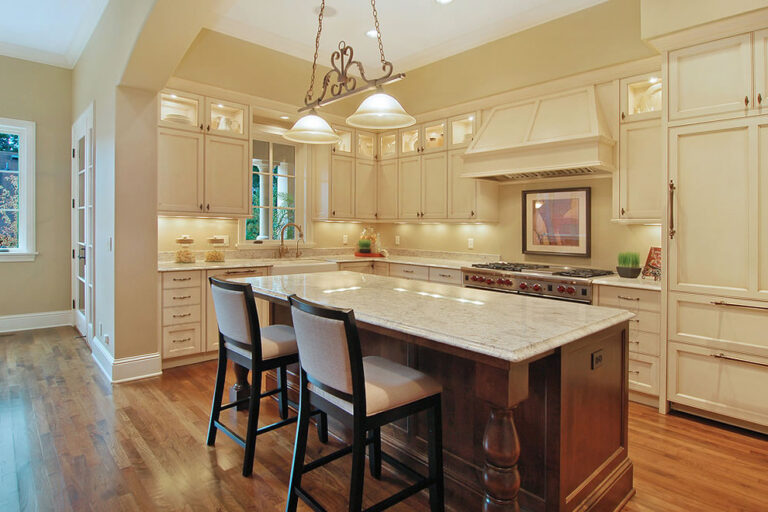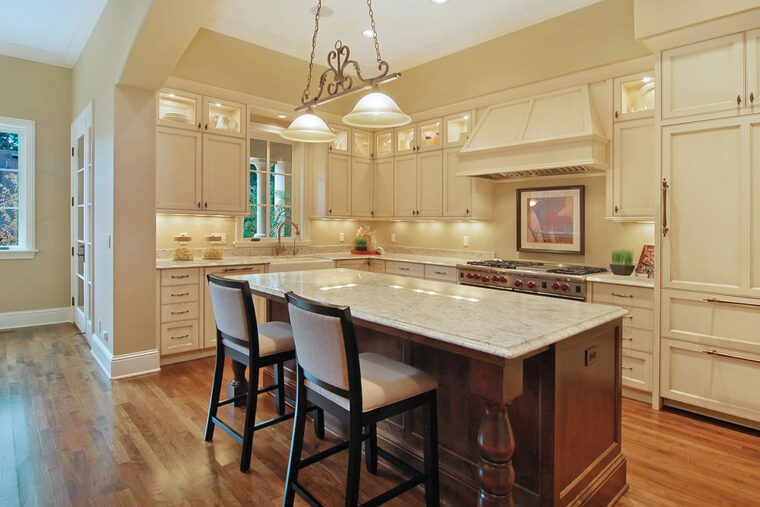 Does your kitchen have a center island or not? These are great for storage, they're great for the overall aesthetic, and they tend to fit many kitchens. True, some kitchens just aren't big enough to "fit the bill", as it were. Many are. A center island provides a food preparation space, and it can even function as a sort of de facto dinner table.
If you put a granite or marble countertop on your "island", that's a great idea as well. Some islands are rectangular, others have an elliptical shape that includes a few chairs surrounding the center. There's a lot to explore here, and hiring a contractor to design something for you might be just the way to go.
The more you put into a center island, the more expensive it will be; but the greater your home's value, the more worthwhile it is to make a move like that. If your kitchen doesn't have a center island, it's worth considering when next you remodel.
Getting More Value Out Than You Put In
In short, there are quite a few different options for kitchen remodel worth considering. Which strategies best fit your particular situation will depend on you, and your property. Remember the 5% to 15% rule, and plan accordingly.
You might replace appliances, you might put in new flooring, you might put in new cabinets, you might put in a new center island, or maybe some combination of all four. Whatever you do, don't cut corners. DIY isn't "cutting corners", it just takes a little longer. However, going with the "cheapest" solutions will come back to bite you later.
Provided you take your time, carefully calculate associated costs, and put real thought into the remodel, you're likely to see a definite home value increase based on a kitchen remodel. Do it right, and that increase will be greater than what you invest in the remodel itself.