Kitchen renovations represent a significant and growing market across Canada. Recent research indicates that more than 70% of Canadians have already carried out some type of renovation in their homes, with kitchens being a popular focus. The study also found that approximately 20% of Canadians were planning major kitchen remodels, contributing to a booming $50 billion home renovation and improvement industry.
With people spending more time indoors in recent years, it's no surprise that interest in kitchen renovations has surged. Luxury kitchen renovations, both high-end and budget-friendly, have become increasingly popular as homeowners seek to make their spaces more functional, beautiful, and enjoyable.
There are several ideas to consider when transforming your kitchen into a luxurious space. From LED-lit cabinets and mirrors, smart appliance technology, and spacious walk-in pantries to grand windows, new flooring, and advanced security systems, the options are vast. Here, we delve into the latest trends in luxury kitchen renovations.
Overview of the Latest Kitchen Makeover Trends
While trends may come and go, the latest set of sustainable, high-quality, and smart choices is likely here to stay. When planning your kitchen renovation, consider these priorities:
1. Sustainability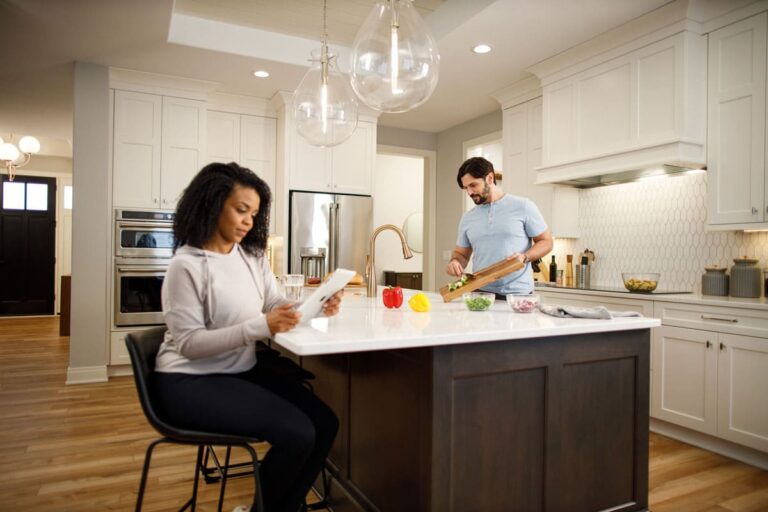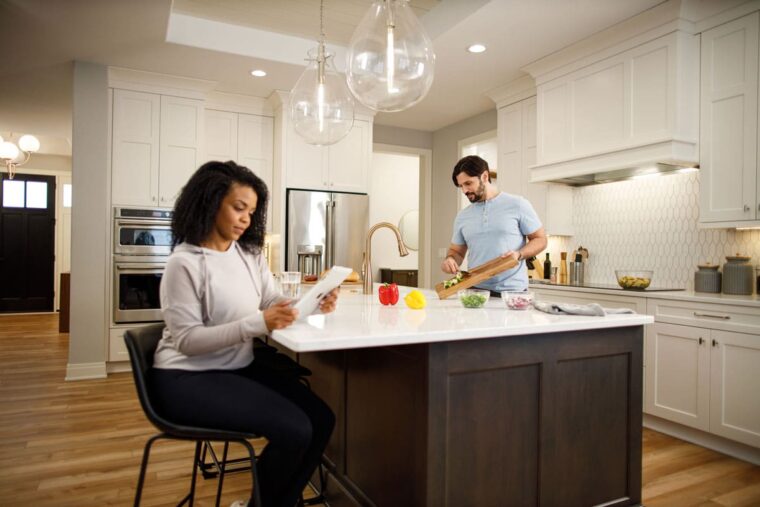 Sustainable innovations are becoming more popular, as awareness of their personal and global benefits grows. According to the home renovation experts from Calgary, kay2.ca sustainable innovations are all around us. Luxury sustainability may include investing in energy-efficient appliances, solar panels, solar water heaters, or outdoor solar lights. These eco-friendly options not only help reduce energy consumption but also add value to your property.
2. Use of Eco-Friendly Materials
Eco-friendly materials not only help the planet and environment, but they also protect your home from toxic chemicals. For example, consider using eco-friendly paint that doesn't contain low-level toxic emissions (VOCs), which can cause health problems. Premium eco-friendly paint options, such as ECOS odorless and organic paint or Graham & Brown paint, can enhance your luxurious surroundings.
In addition, consider using recycled or reclaimed materials for your countertops, cabinets, and flooring. These materials are not only environmentally friendly, but they also add character and uniqueness to your kitchen design.
3. Use of Light and Greenery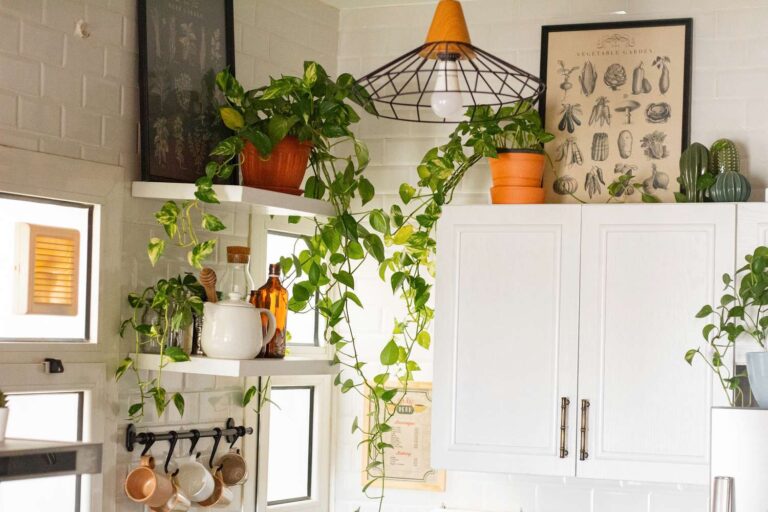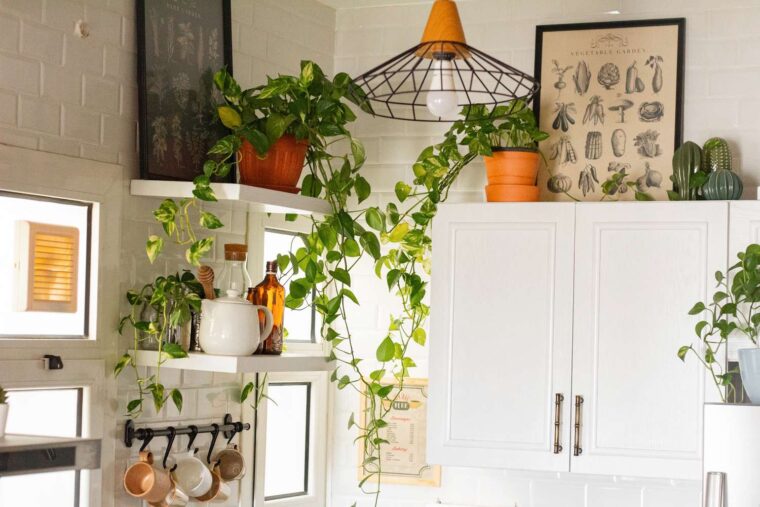 Maximize natural light and greenery to create a spacious, luxurious feel in your kitchen. Install large windows, skylights, or sliding glass doors to maximize natural light and connect indoor and outdoor spaces. Incorporate live plants and vertical gardens to improve air quality and add natural elegance.
Thoughtful lighting design can also elevate your kitchen's ambiance. Consider using layered lighting, which combines ambient, task, and accent lighting to create a warm and inviting atmosphere. Pendant lights, under-cabinet lighting, and recessed lighting can work together to provide a functional and stylish kitchen space.
4. Smart Kitchen Appliances
Smart kitchen appliances can enhance your lifestyle, reduce your bills, and simplify your household. LED lighting, for example, minimizes your carbon footprint and consumes less energy while providing affordable luxury. Combine smart lighting control with temperature and climate control for an unparalleled kitchen experience.
Other smart appliances, such as Wi-Fi-enabled ovens, refrigerators with touchscreens, and voice-controlled assistants, can help streamline your daily routine and make cooking more enjoyable. These cutting-edge devices not only improve functionality but also serve as conversation starters when entertaining guests.
5. Rich Colors and Patterns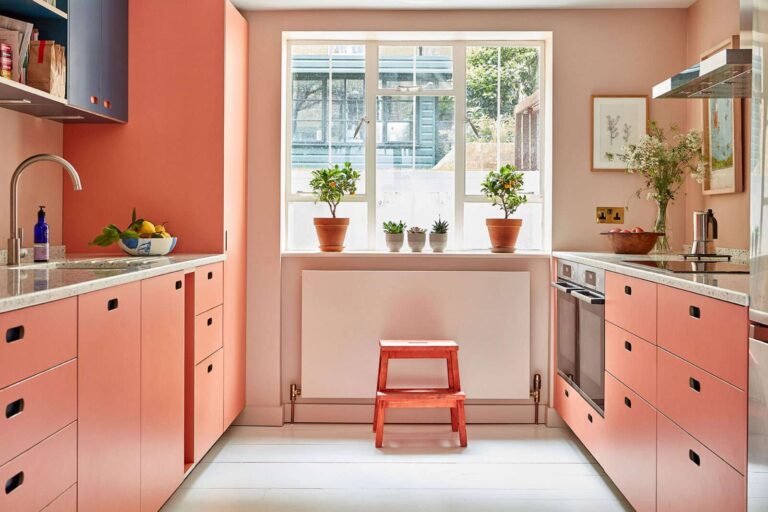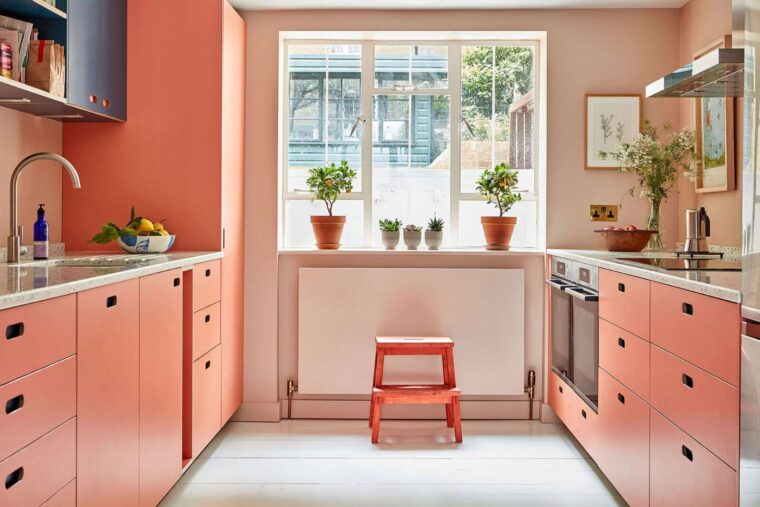 Color trends for 2023 lean toward either rich, warm natural colors for a traditional look or bold colors, lively patterns, and intricate textures. Experiment with Art Deco-inspired designs, featuring bright colors, odd shapes, and complex textures. Consider using jewel tones like emerald green or sapphire blue for a luxurious feel or embrace earthy hues like terracotta and ochre for a more grounded, natural aesthetic.
6.High-End Finishes and Materials
In addition to high-end materials, consider high-end finishes for various kitchen elements. These finishes can be just as beautiful and potentially more affordable and easier to incorporate. For example, opt for matte black or brushed brass fixtures and hardware for a sophisticated touch. High-quality countertops, such as quartz or natural stone, can also make a significant visual impact and offer long-lasting durability.
7. Customized Spaces and Personalization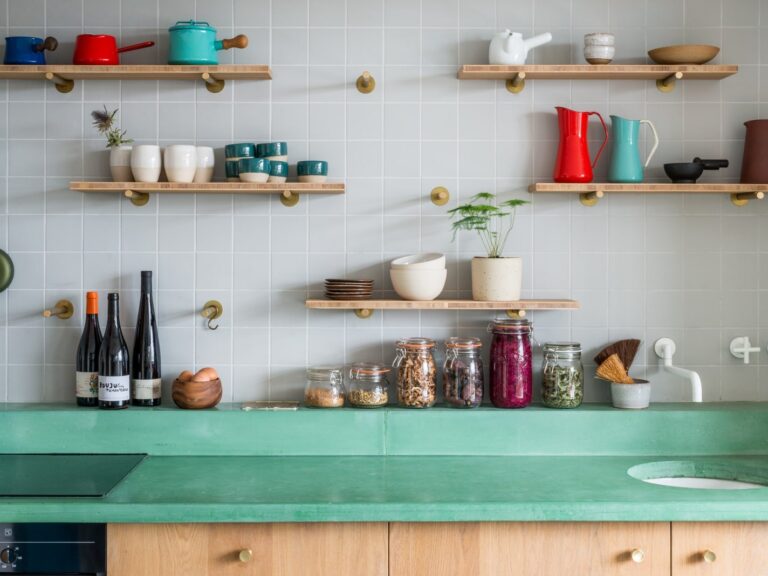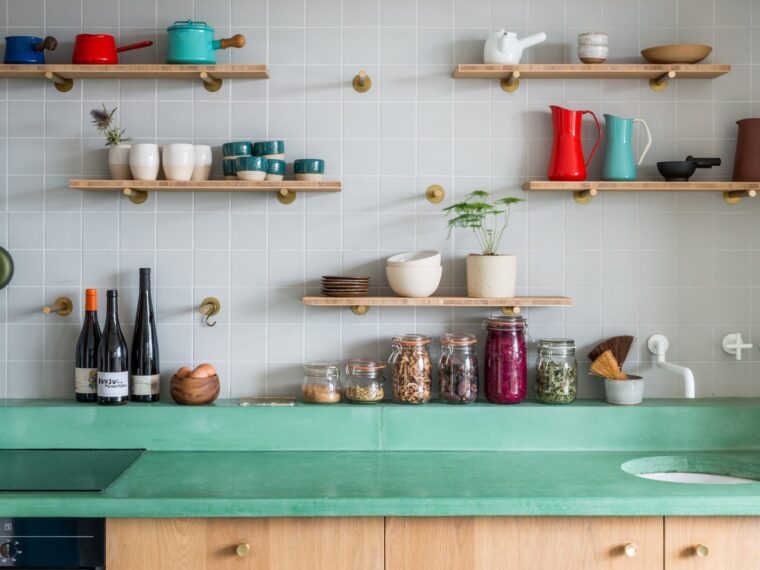 Personalizing your kitchen to reflect your unique tastes and preferences is a significant trend in luxury renovations. Consider custom-built furniture, bespoke cabinetry, or personalized artwork for a one-of-a-kind kitchen. Tailor your renovation to your specific needs, whether it's a gourmet kitchen, a cozy breakfast nook, or a high-tech culinary workspace.
Custom features, such as built-in wine racks, hidden storage solutions, and pull-out pantries, can also enhance the functionality of your space while adding a touch of luxury. These bespoke elements not only make your kitchen more practical but also showcase your personality and style.
8. Multifunctional Spaces and Flexible Design
Flexibility is crucial in luxury kitchen renovations, as homeowners seek to maximize their spaces and adapt to changing lifestyle needs. Use multifunctional furniture, movable partitions, and versatile design elements to create a kitchen that can transition between various purposes, from casual dining to elegant entertaining.
For example, install a kitchen island with a built-in dining table or a breakfast bar that can double as a workspace. Incorporate open shelving to display your favorite cookbooks, glassware, or decorative items, and add closed cabinetry to store less attractive appliances and utensils.
9. Integration of Indoor and Outdoor Spaces
Creating a seamless connection between your indoor kitchen and outdoor entertaining area can expand your living space and improve the overall flow of your home. Consider installing large sliding or folding glass doors that open to a patio, deck, or outdoor kitchen. This connection not only makes it easy to entertain guests but also allows you to enjoy the beauty of the outdoors while cooking and dining.
10. Statement Pieces and Architectural Details
Incorporating statement pieces and architectural details can elevate the design of your luxury kitchen renovation. Choose a striking range hood, a unique backsplash, or a sculptural light fixture to serve as the focal point of your space. Additionally, consider adding architectural details like coffered ceilings, crown molding, or custom millwork to enhance the overall design and create a sense of grandeur.
In conclusion, the latest trends in luxury kitchen renovations in Canada center around sustainability, technology, personalization, and flexibility. By incorporating these elements into your renovation project, you can create a stunning, functional, and luxurious kitchen that will stand the test of time. As you plan your dream kitchen, remember to consider your personal tastes and lifestyle needs, as well as the potential return on investment for your renovation choices. With thoughtful planning and attention to detail, your new kitchen can become a welcoming, enjoyable, and stylish space for years to come.