You may be in a position where you want to start renovating your kitchen, or perhaps you have moved into a new home and want to add your own personal touch to the place. For anyone who is passionate about food, the kitchen is understandably one of the most important rooms in the home. Transforming it into somewhere you can enjoy cooking and sharing meals with loved ones can take some planning and careful budgeting, but with hard work and perseverance, you can achieve your ideal kitchen.
Step One: Think About Your Own Priorities
The whole point of being able to design your ideal kitchen from scratch is to make choices that perfectly adhere to your vision of a kitchen that works exactly how you want it to. This means writing a list of what you care about most in a kitchen and what you will need to include as part of the budget. By ordering these by highest to lowest priority, you will find it easier to allocate your budget at a later stage. Initially, however, it can be fun and helpful to imagine that money is no object. This can make it easier to be creative with your ideas and take note of your top priorities.
Step Two: Brainstorm Design Ideas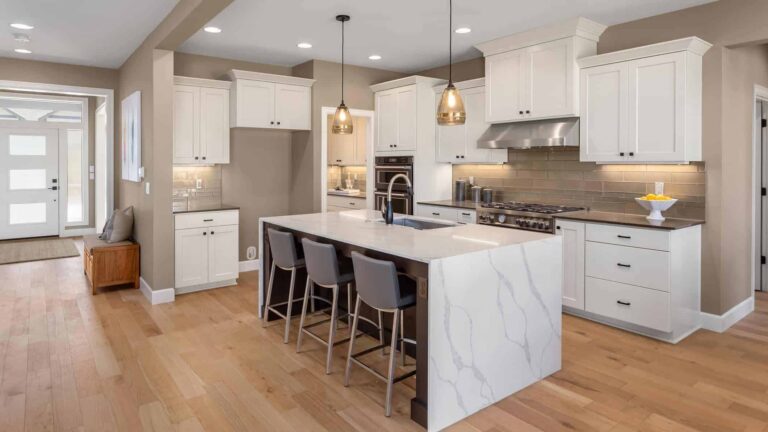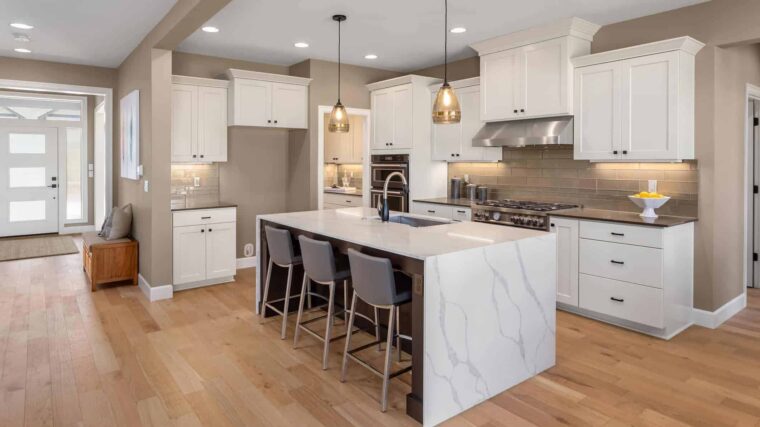 Absorb as much inspiration as you can by looking online and in interior design magazines to refine your taste and come up with ideas for your own kitchen. Visit showrooms and talk to professional designers about the various possibilities for your space. At this early stage, it is important to be open to new suggestions, even if you are initially resistant to them. You may be surprised by what you end up liking or even loving.
Step Three: Assess the Existing Space
Unless you are building a completely new home from the ground up, you will most likely have an existing space for your kitchen. Measure every angle so that you have an accurate picture of what can be done. At this point, you might find it useful to recruit the expert eye of an architect, engineer, or interior designer to assess the space. They will be able to make suggestions for your layout.
Step Four: Plan the Layout
Speaking of layout, you will need to use your measurements for the space to decide where you want everything to go. Think about the flow of the room and how you intend to use it. How big or small is the footprint of the room? Are there any restrictions in the form of doors, windows, load-bearing walls, or other obstacles?
Step Five: Decide Your Budget
Knowing how much you have to spend on your kitchen renovation will help you to narrow down your options and figure out where to source your supplies. Look at your finances and be thoughtful about how you want to allocate them. For example, if you consider a large refrigerator to be more important than elaborate flooring or fancy countertops, factor this into your budget.
Step Six: Choose Your Appliances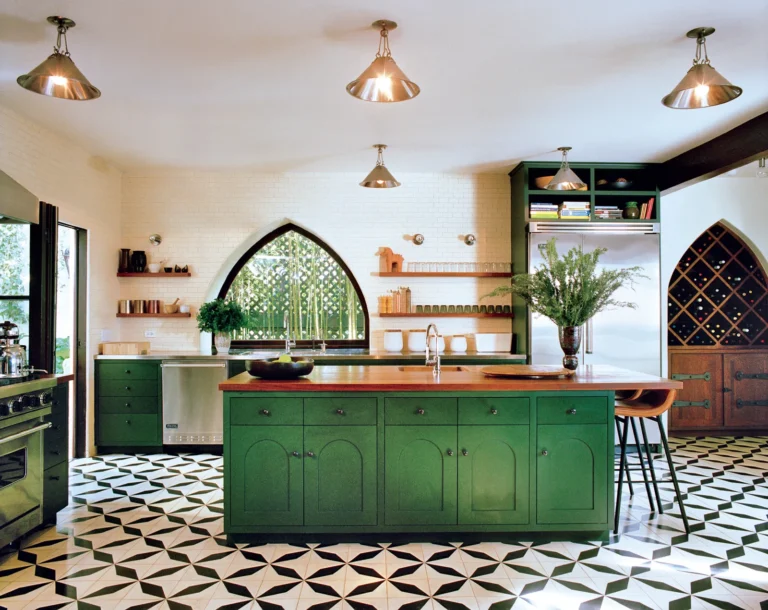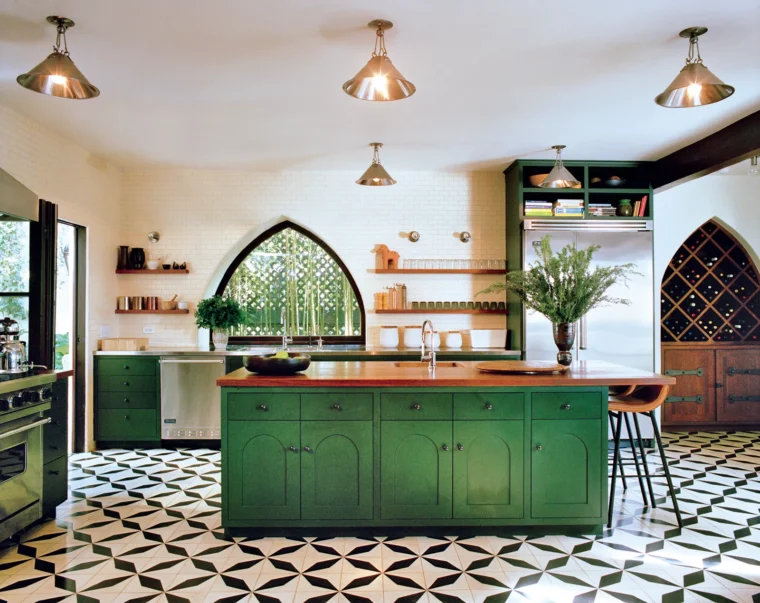 The type and size of appliances will greatly depend on your budget, your preferences, and the layout of your kitchen. There are a few essential appliances that make food preparation much easier, such as a stove, an oven, a refrigerator, and a sink. Some people may even consider a dishwasher and a microwave to be kitchen essentials. The key is to include whatever you believe will be necessary in your kitchen. Are you hoping for a room where you could cook almost anything, or do you want a simpler, more minimalist space?
Step Seven: Contact Tradespeople
You will need to get in touch with tradespeople so that you can begin the practical work of putting your kitchen together. You may have a few projects you can do yourself depending on your previous experience and skills, so if you want to save money, you might find it more sensible to tackle these areas without paying someone else to do them. The actual building and setting up of your kitchen can be costly, which is why you must budget for it carefully at the start of the renovation.
Step Eight: Stock Up on Essentials
When you begin to use your new kitchen, you will need to make sure that it meets your unique needs. Think about how the space should make the process of preparing food easier for you. Part of this involves filling the cabinets, shelves, and drawers with everything you might need, including equipment and ingredients. You can check out Olam Spices, for example, if you want a reliable supply of spices ready to go in your kitchen. Stocking up is the best way to make the space your own. Once you have a reasonable store of essentials, you will find it easier to become comfortable in your new kitchen.
Step Nine: Arrange Your Storage Efficiently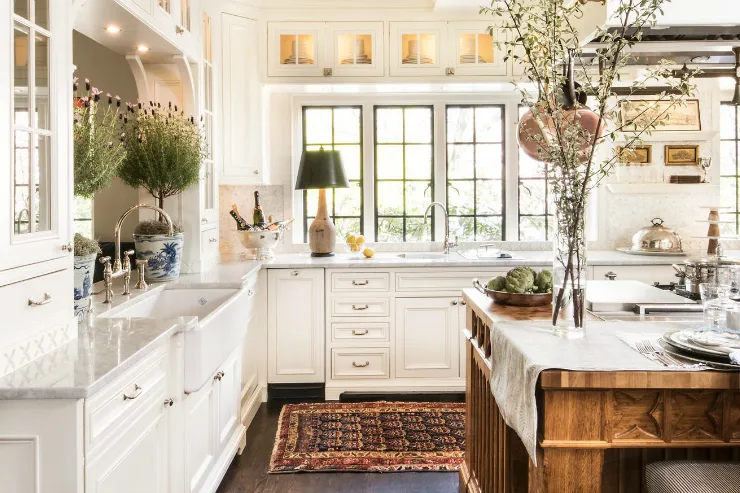 Once the cabinets, shelves, and drawers have been installed, you will need to store your kitchen items in a way that makes cooking as efficient as possible. Think about where certain items should go in relation to each other, such as cleaning tools near the sink or pots and pans close to the stove.
Step Ten: Set Up a Dining Space
Even if your home has a separate room or area for dining, you might want to consider including a dining space in your kitchen. An island or breakfast bar can be a fun way to blend cooking with conversation. It can also be an easier way to serve food since you have to travel a shorter distance. Think about which furniture would look best with the design of your kitchen.
If you are passionate about food, designing your own kitchen can be extremely exciting. You can create a space perfectly tailored to your preferences and cooking style with your own aesthetic tastes included. By following the above steps, you will be able to design a kitchen that you and your household can enjoy for years to come.