Do you want to update your kitchen? If yes, then you will need to focus on the kitchen decor.
It's critical to find art, pictures, signs, accessories, and decorations that speak to you when it comes to kitchen wall decor ideas. The kitchen decoration items not only astonish your cooking area but also can take your space to the next level.
The decoration of the kitchen makes it more lively and central. It is the hub of the house where people and friends meet and create beautiful, life-long memories. Therefore, it is necessary to decorate the kitchen with the latest trend.
So, are you also looking for kitchen decor ideas? Let's dive into the best beautiful ideas to decor your kitchen.
1. Frame your favorite wallpaper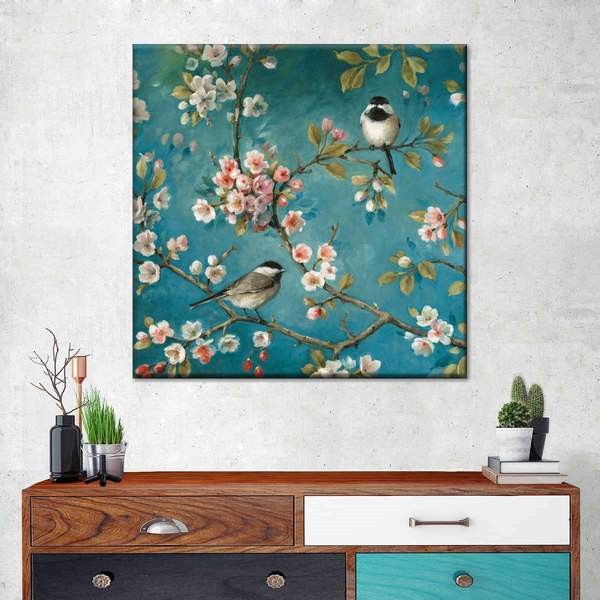 You can opt for wallpaper as it adds texture and the latest trends to your kitchen.
If you like a wallpaper design but aren't brave enough to use it on your entire wall, try framing small sections instead. Framed wallpaper is a great alternative of artwork that can coordinate with the rest of the kitchen's color scheme.
Furthermore, adding wallpaper on one wall of the kitchen is a low-cost method of decorating the cooking space.
2. Go for a large-scale wall mural
Wall murals are also a great way to decorate kitchen space in 2023. You can add wall murals of any color on the blank wall of your space to update it in style.
Also, for the cooking area, you can opt for wall murals related to dishes, fruits, veggies, and more. Wall murals can match with any wall paint and can complement the design of your space.
3. Use photos to add personality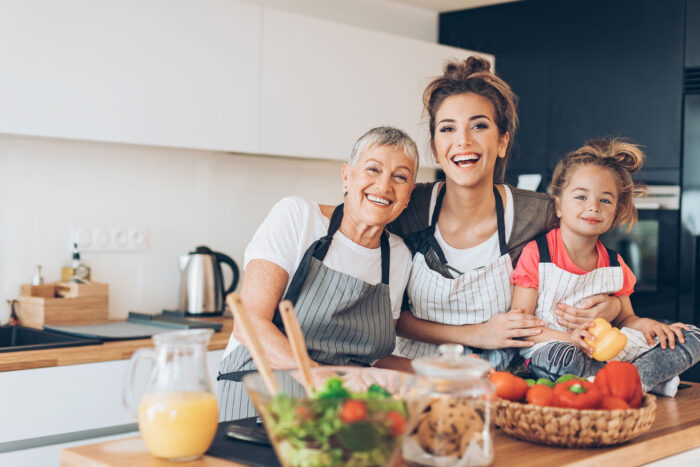 Personal touches, such as family photos, are also a welcome way to make any room feel more comfortable. And, the kitchen is no exception.
It not only decorates your wall but also you feel lovable by looking at these photographs. It becomes a conversation starter of memories of fun times and travel.
4. Bring the chic feel with canvas art
Can you imagine canvas food art on the kitchen wall? Why not?
These types of visual prints look amazing on your kitchen wall. The bright colors of canvas paintings are not only appealing to guests but also increase the beauty of your space. Artwork is an excellent way to tie a color scheme together with kitchen accessories such as tableware or appliances.
A single large piece of art is sufficient for a kitchen and will instantly add character to your wall. You can find more info in ElephantStock's blog regarding choosing the canvas designs for your kitchen.
5. Kitchen backsplash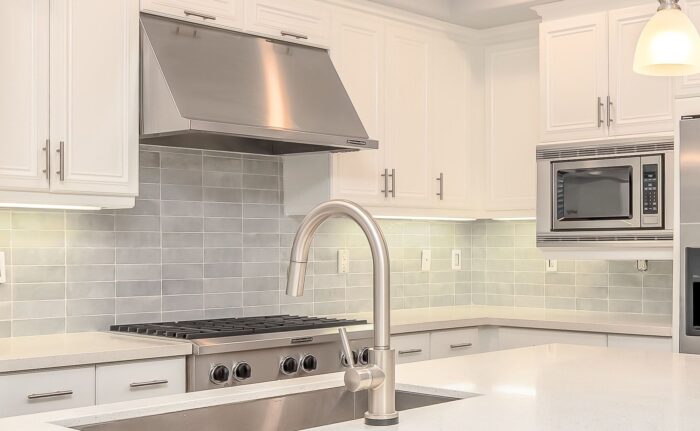 Here's another creative idea for wall decoration in your kitchen. Just collect a lot of wall art signs and put them on the rear side of your kitchen shelf. This will create an attractive and impressive kitchen backsplash. It's going to look so beautiful as well.
You have the option to add your favorite set of signs or small art pieces to decorate the kitchen uniquely.
6. Luxury metal tiles
You can also use the luxurious metal tiles on some portions of the wall in the kitchen. Copper, stainless steel, and brass are wonderful ways to make your room look more sophisticated and appealing.
The wall tiles make your space look beautiful while adding richness to your walls. Consider the unique handmade tiles for your walls.
7. Greenery in kitchen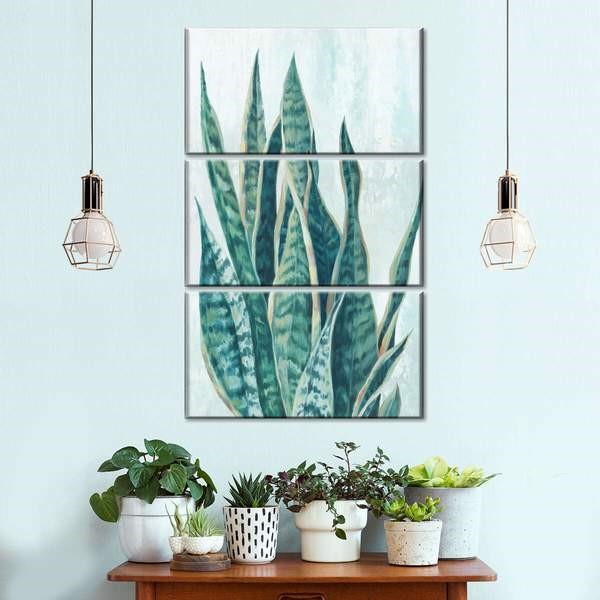 Plants bring freshness to the space and you can use them in your kitchen as well. Further, they give a comfortable feeling and fit best in every style interior be it Scandinavian, industrial or modern. You can opt to climb plants to fill your wall with green hangings.
Also, potted plants are a great way to update the walls of the kitchen while greenery in your space. When you cannot drill holes, potted plants are still interesting to consider in nails and tacks.
8. Mix up the stuff
Why not mix things to decorate the blank walls in the kitchen. You can mix and match the various types of wall decor items including wall art,wall mural, and more to decorate the cooking area.
When you mix things, keep the walls neutral to stop the room from feeling too busy and embarrassed. In this way, the decorations you want to present will also become more prominent.
9. Consider using a chalkboard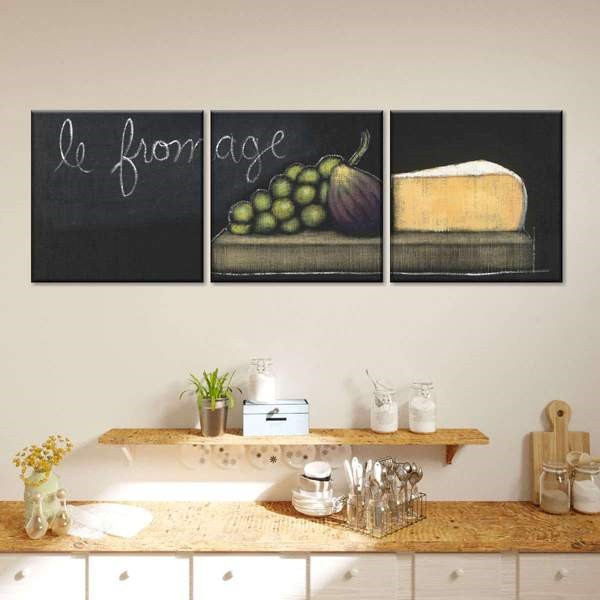 Using a blank wall in the kitchen as a chalkboard is a great way to refresh the interior. Chalkboard is in trend these days and looks best in the cooking area.
The best part is that you can use it to write various recipes and Use a crayon pen to create a cartoon one day and the next fill the space with an inspiring quote.
If you have children at your home, then they can also enhance their creativity by working on it.
10. Open Shelving
If you've updated the decoration of the kitchen with artwork and fresh colors, it's time to add layers. You can opt for open shelving as it is in the trend these days. This creates a visual space and takes the wall decoration of the kitchen to the next level.
11. Add color in kitchen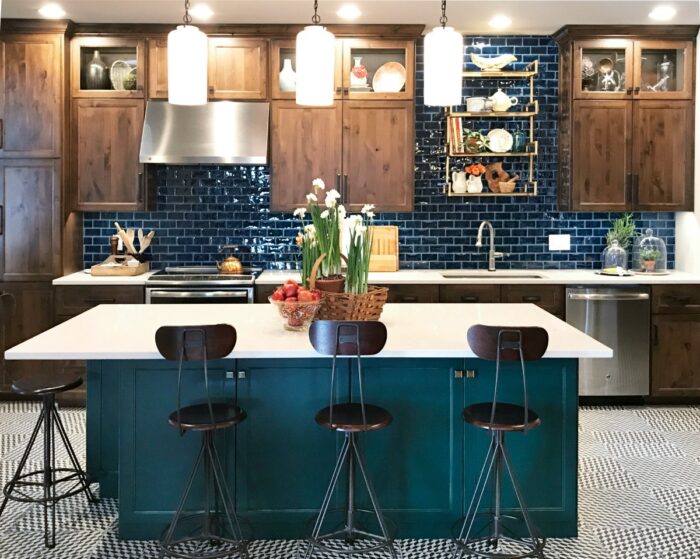 A single piece of art can contribute to the color of the space. You can make your kitchen colorful by adding wall prints. If your color scheme is dark, gray or navy shades are in the trend. The expressive wall art leaves the wall to add a decorative element.
Further, artwork is an excellent way to tie a color scheme together with kitchen accessories such as tableware or appliances.
Final statement
Kitchen is an important part of every home and it should be as beautiful as other rooms in your house. Decorate the kitchen walls to update your cooking area in style.
It doesn't have to be so overwhelming to find the perfect backdrop for your dreary kitchen wall. Turn your kitchen wall into an enjoyable and pleasant corner with a tweak – or perhaps a major reworking. Go in bold colors, make a subtle touch with neutrals, hang wall arts, and update backsplash.
Take help from the above tips to decorate your kitchen.